{"id":7406332575898,"title":"Sports Fitness Yoga Shorts","handle":"sports-fitness-yoga-shorts","description":"\u003ch4 style=\"text-align: center;\"\u003e\u003cstrong\u003e🧖‍♀🌟\u003c\/strong\u003e\u003c\/h4\u003e\n\u003ch4 style=\"text-align: center;\" data-mce-fragment=\"1\"\u003e\u003cstrong\u003eDesigned to help you move and stretch easily for \u003cspan style=\"color: #8e9125;\"\u003ea healthier, more confident look\u003c\/span\u003e.\u003c\/strong\u003e\u003c\/h4\u003e\n\u003cdiv\u003e\u003cimg src=\"https:\/\/cdn.shopifycdn.net\/s\/files\/1\/0104\/6364\/1663\/products\/5_d3ab3941-e329-471e-8b3d-19c4c0a65a3a_480x480.jpg?v=1645496246\" alt=\"\" style=\"display: block; margin-left: auto; margin-right: auto;\" width=\"400\" height=\"400\" data-mce-fragment=\"1\" data-mce-src=\"https:\/\/cdn.shopifycdn.net\/s\/files\/1\/0104\/6364\/1663\/products\/5_d3ab3941-e329-471e-8b3d-19c4c0a65a3a_480x480.jpg?v=1645496246\"\u003e\u003c\/div\u003e\n\u003ch3 data-mce-fragment=\"1\"\u003e\u003cspan style=\"color: #e9650d;\"\u003e\u003cstrong\u003eFEATURES\u003c\/strong\u003e\u003c\/span\u003e\u003c\/h3\u003e\n\u003cul\u003e\n\u003cli\u003e\u003cspan style=\"font-weight: 400;\" data-mce-fragment=\"1\" data-mce-style=\"font-weight: 400;\"\u003e\u003cspan style=\"color: #fca20b;\"\u003e\u003cstrong\u003eBuild Your Curves\u003c\/strong\u003e\u003c\/span\u003e: Athletic shorts feature a high-waisted design with a wide waistband for maximum coverage as you bend and stretch. The hip curve adopts the \"peach hip\" design to shape the beautiful hip curve.\u003c\/span\u003e\u003c\/li\u003e\n\u003cli\u003e\u003cspan style=\"font-weight: 400;\" data-mce-fragment=\"1\" data-mce-style=\"font-weight: 400;\"\u003e\u003cspan style=\"color: #fca20b;\"\u003e\u003cstrong\u003ePremium Material\u003c\/strong\u003e\u003c\/span\u003e: These yoga shorts are made of super soft skin-friendly material with good compression and support to help fit your body shape smoothly and avoid accidentally falling out while you do your beautiful moves.\u003c\/span\u003e\u003c\/li\u003e\n\u003cli\u003e\u003cspan style=\"font-weight: 400;\" data-mce-fragment=\"1\" data-mce-style=\"font-weight: 400;\"\u003e\u003cspan style=\"color: #fca20b;\"\u003e\u003cstrong\u003eSuitable Occasions\u003c\/strong\u003e\u003c\/span\u003e: Quick-drying antibacterial, all-day comfort. We try to satisfy all our consumers' needs on fashion and function. Suitable for running, cycling, yoga, gym, daily life.\u003c\/span\u003e\u003c\/li\u003e\n\u003c\/ul\u003e\n\u003cdiv\u003e\u003cimg src=\"https:\/\/cdn.shopifycdn.net\/s\/files\/1\/0104\/6364\/1663\/products\/4_4f9000f9-2e79-478c-8ff3-2c1a7d97ba0d_480x480.jpg?v=1645496245\" alt=\"\" style=\"display: block; margin-left: auto; margin-right: auto;\" width=\"400\" height=\"400\" data-mce-fragment=\"1\" data-mce-src=\"https:\/\/cdn.shopifycdn.net\/s\/files\/1\/0104\/6364\/1663\/products\/4_4f9000f9-2e79-478c-8ff3-2c1a7d97ba0d_480x480.jpg?v=1645496245\"\u003e\u003c\/div\u003e\n\u003ch3 data-mce-fragment=\"1\"\u003e\u003cspan style=\"color: #e9650d;\"\u003e\u003cstrong\u003eSPECIFICATIONS\u003c\/strong\u003e\u003c\/span\u003e\u003c\/h3\u003e\n\u003cul\u003e\n\u003cli\u003e\u003cspan style=\"font-weight: 400;\" data-mce-fragment=\"1\" data-mce-style=\"font-weight: 400;\"\u003e\u003cstrong\u003eMaterial\u003c\/strong\u003e: polyester fiber + spandex\u003c\/span\u003e\u003c\/li\u003e\n\u003cli\u003e\u003cspan style=\"font-weight: 400;\" data-mce-fragment=\"1\" data-mce-style=\"font-weight: 400;\"\u003e\u003cstrong\u003eColor\u003c\/strong\u003e: blue, gray, light blue, black, pink, purple\u003c\/span\u003e\u003c\/li\u003e\n\u003cli\u003e\u003cspan style=\"font-weight: 400;\" data-mce-fragment=\"1\" data-mce-style=\"font-weight: 400;\"\u003e\u003cstrong\u003eWeight\u003c\/strong\u003e: 200g \/ 0.44lb\u003c\/span\u003e\u003c\/li\u003e\n\u003cli\u003e\u003cspan style=\"font-weight: 400;\" data-mce-fragment=\"1\" data-mce-style=\"font-weight: 400;\"\u003e\u003cstrong\u003eSize Chart\u003c\/strong\u003e:\u003c\/span\u003e\u003c\/li\u003e\n\u003c\/ul\u003e\n\u003cdiv\u003e\u003cimg src=\"https:\/\/cdn.shopifycdn.net\/s\/files\/1\/0104\/6364\/1663\/products\/f73b87a4c65dd96e1bdaacfee1fa040c_480x480.jpg?v=1645496225\" alt=\"\" style=\"display: block; margin-left: auto; margin-right: auto;\" width=\"400\" height=\"413\" data-mce-fragment=\"1\" data-mce-src=\"https:\/\/cdn.shopifycdn.net\/s\/files\/1\/0104\/6364\/1663\/products\/f73b87a4c65dd96e1bdaacfee1fa040c_480x480.jpg?v=1645496225\"\u003e\u003c\/div\u003e\n\u003ch3 data-mce-fragment=\"1\"\u003e\u003cspan style=\"color: #e9650d;\"\u003e\u003cstrong\u003ePACKAGE INCLUDED\u003c\/strong\u003e\u003c\/span\u003e\u003c\/h3\u003e\n\u003cul\u003e\n\u003cli\u003e\u003cspan style=\"font-weight: 400;\" data-mce-fragment=\"1\" data-mce-style=\"font-weight: 400;\"\u003e1 pair × Sports Fitness Yoga Shorts\u003c\/span\u003e\u003c\/li\u003e\n\u003c\/ul\u003e","published_at":"2022-07-19T21:31:08-06:00","created_at":"2022-07-19T21:31:14-06:00","vendor":"luluwin","type":"","tags":["clothing \u0026 accessories","sports \u0026 outdoors"],"price":1999,"price_min":1999,"price_max":1999,"available":true,"price_varies":false,"compare_at_price":3999,"compare_at_price_min":3999,"compare_at_price_max":3999,"compare_at_price_varies":false,"variants":[{"id":42220136890522,"title":"blue \/ S","option1":"blue","option2":"S","option3":null,"sku":"PA25761-C769-S00S","requires_shipping":true,"taxable":false,"featured_image":{"id":34428177449114,"product_id":7406332575898,"position":9,"created_at":"2022-07-19T21:31:22-06:00","updated_at":"2022-07-19T21:31:22-06:00","alt":null,"width":800,"height":800,"src":"\/\/www.luluwin.co.uk\/cdn\/shop\/products\/lQDPDhssaCrkPK7NAyDNAyCwQ2h8Z4sv3Y4CGW3xs4D2AA_800_800.jpg?v=1658287882","variant_ids":[42220136890522,42220136923290,42220136956058,42220136988826,42220137021594]},"available":true,"name":"Sports Fitness Yoga Shorts - blue \/ S","public_title":"blue \/ S","options":["blue","S"],"price":1999,"weight":0,"compare_at_price":3999,"inventory_management":null,"barcode":null,"featured_media":{"alt":null,"id":26887772766362,"position":9,"preview_image":{"aspect_ratio":1.0,"height":800,"width":800,"src":"\/\/www.luluwin.co.uk\/cdn\/shop\/products\/lQDPDhssaCrkPK7NAyDNAyCwQ2h8Z4sv3Y4CGW3xs4D2AA_800_800.jpg?v=1658287882"}},"requires_selling_plan":false,"selling_plan_allocations":[]},{"id":42220136923290,"title":"blue \/ M","option1":"blue","option2":"M","option3":null,"sku":"PA25761-C769-S00M","requires_shipping":true,"taxable":false,"featured_image":{"id":34428177449114,"product_id":7406332575898,"position":9,"created_at":"2022-07-19T21:31:22-06:00","updated_at":"2022-07-19T21:31:22-06:00","alt":null,"width":800,"height":800,"src":"\/\/www.luluwin.co.uk\/cdn\/shop\/products\/lQDPDhssaCrkPK7NAyDNAyCwQ2h8Z4sv3Y4CGW3xs4D2AA_800_800.jpg?v=1658287882","variant_ids":[42220136890522,42220136923290,42220136956058,42220136988826,42220137021594]},"available":true,"name":"Sports Fitness Yoga Shorts - blue \/ M","public_title":"blue \/ M","options":["blue","M"],"price":1999,"weight":0,"compare_at_price":3999,"inventory_management":null,"barcode":null,"featured_media":{"alt":null,"id":26887772766362,"position":9,"preview_image":{"aspect_ratio":1.0,"height":800,"width":800,"src":"\/\/www.luluwin.co.uk\/cdn\/shop\/products\/lQDPDhssaCrkPK7NAyDNAyCwQ2h8Z4sv3Y4CGW3xs4D2AA_800_800.jpg?v=1658287882"}},"requires_selling_plan":false,"selling_plan_allocations":[]},{"id":42220136956058,"title":"blue \/ L","option1":"blue","option2":"L","option3":null,"sku":"PA25761-C769-S00L","requires_shipping":true,"taxable":false,"featured_image":{"id":34428177449114,"product_id":7406332575898,"position":9,"created_at":"2022-07-19T21:31:22-06:00","updated_at":"2022-07-19T21:31:22-06:00","alt":null,"width":800,"height":800,"src":"\/\/www.luluwin.co.uk\/cdn\/shop\/products\/lQDPDhssaCrkPK7NAyDNAyCwQ2h8Z4sv3Y4CGW3xs4D2AA_800_800.jpg?v=1658287882","variant_ids":[42220136890522,42220136923290,42220136956058,42220136988826,42220137021594]},"available":true,"name":"Sports Fitness Yoga Shorts - blue \/ L","public_title":"blue \/ L","options":["blue","L"],"price":1999,"weight":0,"compare_at_price":3999,"inventory_management":null,"barcode":null,"featured_media":{"alt":null,"id":26887772766362,"position":9,"preview_image":{"aspect_ratio":1.0,"height":800,"width":800,"src":"\/\/www.luluwin.co.uk\/cdn\/shop\/products\/lQDPDhssaCrkPK7NAyDNAyCwQ2h8Z4sv3Y4CGW3xs4D2AA_800_800.jpg?v=1658287882"}},"requires_selling_plan":false,"selling_plan_allocations":[]},{"id":42220136988826,"title":"blue \/ XL","option1":"blue","option2":"XL","option3":null,"sku":"PA25761-C769-S00X","requires_shipping":true,"taxable":false,"featured_image":{"id":34428177449114,"product_id":7406332575898,"position":9,"created_at":"2022-07-19T21:31:22-06:00","updated_at":"2022-07-19T21:31:22-06:00","alt":null,"width":800,"height":800,"src":"\/\/www.luluwin.co.uk\/cdn\/shop\/products\/lQDPDhssaCrkPK7NAyDNAyCwQ2h8Z4sv3Y4CGW3xs4D2AA_800_800.jpg?v=1658287882","variant_ids":[42220136890522,42220136923290,42220136956058,42220136988826,42220137021594]},"available":true,"name":"Sports Fitness Yoga Shorts - blue \/ XL","public_title":"blue \/ XL","options":["blue","XL"],"price":1999,"weight":0,"compare_at_price":3999,"inventory_management":null,"barcode":null,"featured_media":{"alt":null,"id":26887772766362,"position":9,"preview_image":{"aspect_ratio":1.0,"height":800,"width":800,"src":"\/\/www.luluwin.co.uk\/cdn\/shop\/products\/lQDPDhssaCrkPK7NAyDNAyCwQ2h8Z4sv3Y4CGW3xs4D2AA_800_800.jpg?v=1658287882"}},"requires_selling_plan":false,"selling_plan_allocations":[]},{"id":42220137021594,"title":"blue \/ 2XL","option1":"blue","option2":"2XL","option3":null,"sku":"PA25761-C769-S02X","requires_shipping":true,"taxable":false,"featured_image":{"id":34428177449114,"product_id":7406332575898,"position":9,"created_at":"2022-07-19T21:31:22-06:00","updated_at":"2022-07-19T21:31:22-06:00","alt":null,"width":800,"height":800,"src":"\/\/www.luluwin.co.uk\/cdn\/shop\/products\/lQDPDhssaCrkPK7NAyDNAyCwQ2h8Z4sv3Y4CGW3xs4D2AA_800_800.jpg?v=1658287882","variant_ids":[42220136890522,42220136923290,42220136956058,42220136988826,42220137021594]},"available":true,"name":"Sports Fitness Yoga Shorts - blue \/ 2XL","public_title":"blue \/ 2XL","options":["blue","2XL"],"price":1999,"weight":0,"compare_at_price":3999,"inventory_management":null,"barcode":null,"featured_media":{"alt":null,"id":26887772766362,"position":9,"preview_image":{"aspect_ratio":1.0,"height":800,"width":800,"src":"\/\/www.luluwin.co.uk\/cdn\/shop\/products\/lQDPDhssaCrkPK7NAyDNAyCwQ2h8Z4sv3Y4CGW3xs4D2AA_800_800.jpg?v=1658287882"}},"requires_selling_plan":false,"selling_plan_allocations":[]},{"id":42220137054362,"title":"gray \/ S","option1":"gray","option2":"S","option3":null,"sku":"PA25761-C006-S00S","requires_shipping":true,"taxable":false,"featured_image":{"id":34428177547418,"product_id":7406332575898,"position":11,"created_at":"2022-07-19T21:31:26-06:00","updated_at":"2022-07-19T21:31:26-06:00","alt":null,"width":800,"height":800,"src":"\/\/www.luluwin.co.uk\/cdn\/shop\/products\/lQDPDhssZ9ZAxFTNAyDNAyCwoBL9INod-UwCGW1nkICpAA_800_800.jpg?v=1658287886","variant_ids":[42220137054362,42220137087130,42220137119898,42220137152666,42220137185434]},"available":true,"name":"Sports Fitness Yoga Shorts - gray \/ S","public_title":"gray \/ S","options":["gray","S"],"price":1999,"weight":0,"compare_at_price":3999,"inventory_management":null,"barcode":null,"featured_media":{"alt":null,"id":26887772864666,"position":11,"preview_image":{"aspect_ratio":1.0,"height":800,"width":800,"src":"\/\/www.luluwin.co.uk\/cdn\/shop\/products\/lQDPDhssZ9ZAxFTNAyDNAyCwoBL9INod-UwCGW1nkICpAA_800_800.jpg?v=1658287886"}},"requires_selling_plan":false,"selling_plan_allocations":[]},{"id":42220137087130,"title":"gray \/ M","option1":"gray","option2":"M","option3":null,"sku":"PA25761-C006-S00M","requires_shipping":true,"taxable":false,"featured_image":{"id":34428177547418,"product_id":7406332575898,"position":11,"created_at":"2022-07-19T21:31:26-06:00","updated_at":"2022-07-19T21:31:26-06:00","alt":null,"width":800,"height":800,"src":"\/\/www.luluwin.co.uk\/cdn\/shop\/products\/lQDPDhssZ9ZAxFTNAyDNAyCwoBL9INod-UwCGW1nkICpAA_800_800.jpg?v=1658287886","variant_ids":[42220137054362,42220137087130,42220137119898,42220137152666,42220137185434]},"available":true,"name":"Sports Fitness Yoga Shorts - gray \/ M","public_title":"gray \/ M","options":["gray","M"],"price":1999,"weight":0,"compare_at_price":3999,"inventory_management":null,"barcode":null,"featured_media":{"alt":null,"id":26887772864666,"position":11,"preview_image":{"aspect_ratio":1.0,"height":800,"width":800,"src":"\/\/www.luluwin.co.uk\/cdn\/shop\/products\/lQDPDhssZ9ZAxFTNAyDNAyCwoBL9INod-UwCGW1nkICpAA_800_800.jpg?v=1658287886"}},"requires_selling_plan":false,"selling_plan_allocations":[]},{"id":42220137119898,"title":"gray \/ L","option1":"gray","option2":"L","option3":null,"sku":"PA25761-C006-S00L","requires_shipping":true,"taxable":false,"featured_image":{"id":34428177547418,"product_id":7406332575898,"position":11,"created_at":"2022-07-19T21:31:26-06:00","updated_at":"2022-07-19T21:31:26-06:00","alt":null,"width":800,"height":800,"src":"\/\/www.luluwin.co.uk\/cdn\/shop\/products\/lQDPDhssZ9ZAxFTNAyDNAyCwoBL9INod-UwCGW1nkICpAA_800_800.jpg?v=1658287886","variant_ids":[42220137054362,42220137087130,42220137119898,42220137152666,42220137185434]},"available":true,"name":"Sports Fitness Yoga Shorts - gray \/ L","public_title":"gray \/ L","options":["gray","L"],"price":1999,"weight":0,"compare_at_price":3999,"inventory_management":null,"barcode":null,"featured_media":{"alt":null,"id":26887772864666,"position":11,"preview_image":{"aspect_ratio":1.0,"height":800,"width":800,"src":"\/\/www.luluwin.co.uk\/cdn\/shop\/products\/lQDPDhssZ9ZAxFTNAyDNAyCwoBL9INod-UwCGW1nkICpAA_800_800.jpg?v=1658287886"}},"requires_selling_plan":false,"selling_plan_allocations":[]},{"id":42220137152666,"title":"gray \/ XL","option1":"gray","option2":"XL","option3":null,"sku":"PA25761-C006-S00X","requires_shipping":true,"taxable":false,"featured_image":{"id":34428177547418,"product_id":7406332575898,"position":11,"created_at":"2022-07-19T21:31:26-06:00","updated_at":"2022-07-19T21:31:26-06:00","alt":null,"width":800,"height":800,"src":"\/\/www.luluwin.co.uk\/cdn\/shop\/products\/lQDPDhssZ9ZAxFTNAyDNAyCwoBL9INod-UwCGW1nkICpAA_800_800.jpg?v=1658287886","variant_ids":[42220137054362,42220137087130,42220137119898,42220137152666,42220137185434]},"available":true,"name":"Sports Fitness Yoga Shorts - gray \/ XL","public_title":"gray \/ XL","options":["gray","XL"],"price":1999,"weight":0,"compare_at_price":3999,"inventory_management":null,"barcode":null,"featured_media":{"alt":null,"id":26887772864666,"position":11,"preview_image":{"aspect_ratio":1.0,"height":800,"width":800,"src":"\/\/www.luluwin.co.uk\/cdn\/shop\/products\/lQDPDhssZ9ZAxFTNAyDNAyCwoBL9INod-UwCGW1nkICpAA_800_800.jpg?v=1658287886"}},"requires_selling_plan":false,"selling_plan_allocations":[]},{"id":42220137185434,"title":"gray \/ 2XL","option1":"gray","option2":"2XL","option3":null,"sku":"PA25761-C006-S02X","requires_shipping":true,"taxable":false,"featured_image":{"id":34428177547418,"product_id":7406332575898,"position":11,"created_at":"2022-07-19T21:31:26-06:00","updated_at":"2022-07-19T21:31:26-06:00","alt":null,"width":800,"height":800,"src":"\/\/www.luluwin.co.uk\/cdn\/shop\/products\/lQDPDhssZ9ZAxFTNAyDNAyCwoBL9INod-UwCGW1nkICpAA_800_800.jpg?v=1658287886","variant_ids":[42220137054362,42220137087130,42220137119898,42220137152666,42220137185434]},"available":true,"name":"Sports Fitness Yoga Shorts - gray \/ 2XL","public_title":"gray \/ 2XL","options":["gray","2XL"],"price":1999,"weight":0,"compare_at_price":3999,"inventory_management":null,"barcode":null,"featured_media":{"alt":null,"id":26887772864666,"position":11,"preview_image":{"aspect_ratio":1.0,"height":800,"width":800,"src":"\/\/www.luluwin.co.uk\/cdn\/shop\/products\/lQDPDhssZ9ZAxFTNAyDNAyCwoBL9INod-UwCGW1nkICpAA_800_800.jpg?v=1658287886"}},"requires_selling_plan":false,"selling_plan_allocations":[]},{"id":42220137218202,"title":"light blue \/ S","option1":"light blue","option2":"S","option3":null,"sku":"PA25761-C238-S00S","requires_shipping":true,"taxable":false,"featured_image":{"id":34428177383578,"product_id":7406332575898,"position":8,"created_at":"2022-07-19T21:31:20-06:00","updated_at":"2022-07-19T21:31:20-06:00","alt":null,"width":800,"height":800,"src":"\/\/www.luluwin.co.uk\/cdn\/shop\/products\/lQDPDhssZ9bZVonNAyDNAyCw6COlAKCkSBkCGW1nloCpAA_800_800.jpg?v=1658287880","variant_ids":[42220137218202,42220137250970,42220137283738,42220137316506,42220137349274]},"available":true,"name":"Sports Fitness Yoga Shorts - light blue \/ S","public_title":"light blue \/ S","options":["light blue","S"],"price":1999,"weight":0,"compare_at_price":3999,"inventory_management":null,"barcode":null,"featured_media":{"alt":null,"id":26887772700826,"position":8,"preview_image":{"aspect_ratio":1.0,"height":800,"width":800,"src":"\/\/www.luluwin.co.uk\/cdn\/shop\/products\/lQDPDhssZ9bZVonNAyDNAyCw6COlAKCkSBkCGW1nloCpAA_800_800.jpg?v=1658287880"}},"requires_selling_plan":false,"selling_plan_allocations":[]},{"id":42220137250970,"title":"light blue \/ M","option1":"light blue","option2":"M","option3":null,"sku":"PA25761-C238-S00M","requires_shipping":true,"taxable":false,"featured_image":{"id":34428177383578,"product_id":7406332575898,"position":8,"created_at":"2022-07-19T21:31:20-06:00","updated_at":"2022-07-19T21:31:20-06:00","alt":null,"width":800,"height":800,"src":"\/\/www.luluwin.co.uk\/cdn\/shop\/products\/lQDPDhssZ9bZVonNAyDNAyCw6COlAKCkSBkCGW1nloCpAA_800_800.jpg?v=1658287880","variant_ids":[42220137218202,42220137250970,42220137283738,42220137316506,42220137349274]},"available":true,"name":"Sports Fitness Yoga Shorts - light blue \/ M","public_title":"light blue \/ M","options":["light blue","M"],"price":1999,"weight":0,"compare_at_price":3999,"inventory_management":null,"barcode":null,"featured_media":{"alt":null,"id":26887772700826,"position":8,"preview_image":{"aspect_ratio":1.0,"height":800,"width":800,"src":"\/\/www.luluwin.co.uk\/cdn\/shop\/products\/lQDPDhssZ9bZVonNAyDNAyCw6COlAKCkSBkCGW1nloCpAA_800_800.jpg?v=1658287880"}},"requires_selling_plan":false,"selling_plan_allocations":[]},{"id":42220137283738,"title":"light blue \/ L","option1":"light blue","option2":"L","option3":null,"sku":"PA25761-C238-S00L","requires_shipping":true,"taxable":false,"featured_image":{"id":34428177383578,"product_id":7406332575898,"position":8,"created_at":"2022-07-19T21:31:20-06:00","updated_at":"2022-07-19T21:31:20-06:00","alt":null,"width":800,"height":800,"src":"\/\/www.luluwin.co.uk\/cdn\/shop\/products\/lQDPDhssZ9bZVonNAyDNAyCw6COlAKCkSBkCGW1nloCpAA_800_800.jpg?v=1658287880","variant_ids":[42220137218202,42220137250970,42220137283738,42220137316506,42220137349274]},"available":true,"name":"Sports Fitness Yoga Shorts - light blue \/ L","public_title":"light blue \/ L","options":["light blue","L"],"price":1999,"weight":0,"compare_at_price":3999,"inventory_management":null,"barcode":null,"featured_media":{"alt":null,"id":26887772700826,"position":8,"preview_image":{"aspect_ratio":1.0,"height":800,"width":800,"src":"\/\/www.luluwin.co.uk\/cdn\/shop\/products\/lQDPDhssZ9bZVonNAyDNAyCw6COlAKCkSBkCGW1nloCpAA_800_800.jpg?v=1658287880"}},"requires_selling_plan":false,"selling_plan_allocations":[]},{"id":42220137316506,"title":"light blue \/ XL","option1":"light blue","option2":"XL","option3":null,"sku":"PA25761-C238-S00X","requires_shipping":true,"taxable":false,"featured_image":{"id":34428177383578,"product_id":7406332575898,"position":8,"created_at":"2022-07-19T21:31:20-06:00","updated_at":"2022-07-19T21:31:20-06:00","alt":null,"width":800,"height":800,"src":"\/\/www.luluwin.co.uk\/cdn\/shop\/products\/lQDPDhssZ9bZVonNAyDNAyCw6COlAKCkSBkCGW1nloCpAA_800_800.jpg?v=1658287880","variant_ids":[42220137218202,42220137250970,42220137283738,42220137316506,42220137349274]},"available":true,"name":"Sports Fitness Yoga Shorts - light blue \/ XL","public_title":"light blue \/ XL","options":["light blue","XL"],"price":1999,"weight":0,"compare_at_price":3999,"inventory_management":null,"barcode":null,"featured_media":{"alt":null,"id":26887772700826,"position":8,"preview_image":{"aspect_ratio":1.0,"height":800,"width":800,"src":"\/\/www.luluwin.co.uk\/cdn\/shop\/products\/lQDPDhssZ9bZVonNAyDNAyCw6COlAKCkSBkCGW1nloCpAA_800_800.jpg?v=1658287880"}},"requires_selling_plan":false,"selling_plan_allocations":[]},{"id":42220137349274,"title":"light blue \/ 2XL","option1":"light blue","option2":"2XL","option3":null,"sku":"PA25761-C238-S02X","requires_shipping":true,"taxable":false,"featured_image":{"id":34428177383578,"product_id":7406332575898,"position":8,"created_at":"2022-07-19T21:31:20-06:00","updated_at":"2022-07-19T21:31:20-06:00","alt":null,"width":800,"height":800,"src":"\/\/www.luluwin.co.uk\/cdn\/shop\/products\/lQDPDhssZ9bZVonNAyDNAyCw6COlAKCkSBkCGW1nloCpAA_800_800.jpg?v=1658287880","variant_ids":[42220137218202,42220137250970,42220137283738,42220137316506,42220137349274]},"available":true,"name":"Sports Fitness Yoga Shorts - light blue \/ 2XL","public_title":"light blue \/ 2XL","options":["light blue","2XL"],"price":1999,"weight":0,"compare_at_price":3999,"inventory_management":null,"barcode":null,"featured_media":{"alt":null,"id":26887772700826,"position":8,"preview_image":{"aspect_ratio":1.0,"height":800,"width":800,"src":"\/\/www.luluwin.co.uk\/cdn\/shop\/products\/lQDPDhssZ9bZVonNAyDNAyCw6COlAKCkSBkCGW1nloCpAA_800_800.jpg?v=1658287880"}},"requires_selling_plan":false,"selling_plan_allocations":[]},{"id":42220137382042,"title":"black \/ S","option1":"black","option2":"S","option3":null,"sku":"PA25761-C001-S00S","requires_shipping":true,"taxable":false,"featured_image":{"id":34428177481882,"product_id":7406332575898,"position":10,"created_at":"2022-07-19T21:31:24-06:00","updated_at":"2022-07-19T21:31:24-06:00","alt":null,"width":800,"height":800,"src":"\/\/www.luluwin.co.uk\/cdn\/shop\/products\/lQDPDhssZ9bZVg7NAyDNAyCwgmK22oFjFJ8CGW1njADmAA_800_800.jpg?v=1658287884","variant_ids":[42220137382042,42220137414810,42220137447578,42220137480346,42220137513114]},"available":true,"name":"Sports Fitness Yoga Shorts - black \/ S","public_title":"black \/ S","options":["black","S"],"price":1999,"weight":0,"compare_at_price":3999,"inventory_management":null,"barcode":null,"featured_media":{"alt":null,"id":26887772799130,"position":10,"preview_image":{"aspect_ratio":1.0,"height":800,"width":800,"src":"\/\/www.luluwin.co.uk\/cdn\/shop\/products\/lQDPDhssZ9bZVg7NAyDNAyCwgmK22oFjFJ8CGW1njADmAA_800_800.jpg?v=1658287884"}},"requires_selling_plan":false,"selling_plan_allocations":[]},{"id":42220137414810,"title":"black \/ M","option1":"black","option2":"M","option3":null,"sku":"PA25761-C001-S00M","requires_shipping":true,"taxable":false,"featured_image":{"id":34428177481882,"product_id":7406332575898,"position":10,"created_at":"2022-07-19T21:31:24-06:00","updated_at":"2022-07-19T21:31:24-06:00","alt":null,"width":800,"height":800,"src":"\/\/www.luluwin.co.uk\/cdn\/shop\/products\/lQDPDhssZ9bZVg7NAyDNAyCwgmK22oFjFJ8CGW1njADmAA_800_800.jpg?v=1658287884","variant_ids":[42220137382042,42220137414810,42220137447578,42220137480346,42220137513114]},"available":true,"name":"Sports Fitness Yoga Shorts - black \/ M","public_title":"black \/ M","options":["black","M"],"price":1999,"weight":0,"compare_at_price":3999,"inventory_management":null,"barcode":null,"featured_media":{"alt":null,"id":26887772799130,"position":10,"preview_image":{"aspect_ratio":1.0,"height":800,"width":800,"src":"\/\/www.luluwin.co.uk\/cdn\/shop\/products\/lQDPDhssZ9bZVg7NAyDNAyCwgmK22oFjFJ8CGW1njADmAA_800_800.jpg?v=1658287884"}},"requires_selling_plan":false,"selling_plan_allocations":[]},{"id":42220137447578,"title":"black \/ L","option1":"black","option2":"L","option3":null,"sku":"PA25761-C001-S00L","requires_shipping":true,"taxable":false,"featured_image":{"id":34428177481882,"product_id":7406332575898,"position":10,"created_at":"2022-07-19T21:31:24-06:00","updated_at":"2022-07-19T21:31:24-06:00","alt":null,"width":800,"height":800,"src":"\/\/www.luluwin.co.uk\/cdn\/shop\/products\/lQDPDhssZ9bZVg7NAyDNAyCwgmK22oFjFJ8CGW1njADmAA_800_800.jpg?v=1658287884","variant_ids":[42220137382042,42220137414810,42220137447578,42220137480346,42220137513114]},"available":true,"name":"Sports Fitness Yoga Shorts - black \/ L","public_title":"black \/ L","options":["black","L"],"price":1999,"weight":0,"compare_at_price":3999,"inventory_management":null,"barcode":null,"featured_media":{"alt":null,"id":26887772799130,"position":10,"preview_image":{"aspect_ratio":1.0,"height":800,"width":800,"src":"\/\/www.luluwin.co.uk\/cdn\/shop\/products\/lQDPDhssZ9bZVg7NAyDNAyCwgmK22oFjFJ8CGW1njADmAA_800_800.jpg?v=1658287884"}},"requires_selling_plan":false,"selling_plan_allocations":[]},{"id":42220137480346,"title":"black \/ XL","option1":"black","option2":"XL","option3":null,"sku":"PA25761-C001-S00X","requires_shipping":true,"taxable":false,"featured_image":{"id":34428177481882,"product_id":7406332575898,"position":10,"created_at":"2022-07-19T21:31:24-06:00","updated_at":"2022-07-19T21:31:24-06:00","alt":null,"width":800,"height":800,"src":"\/\/www.luluwin.co.uk\/cdn\/shop\/products\/lQDPDhssZ9bZVg7NAyDNAyCwgmK22oFjFJ8CGW1njADmAA_800_800.jpg?v=1658287884","variant_ids":[42220137382042,42220137414810,42220137447578,42220137480346,42220137513114]},"available":true,"name":"Sports Fitness Yoga Shorts - black \/ XL","public_title":"black \/ XL","options":["black","XL"],"price":1999,"weight":0,"compare_at_price":3999,"inventory_management":null,"barcode":null,"featured_media":{"alt":null,"id":26887772799130,"position":10,"preview_image":{"aspect_ratio":1.0,"height":800,"width":800,"src":"\/\/www.luluwin.co.uk\/cdn\/shop\/products\/lQDPDhssZ9bZVg7NAyDNAyCwgmK22oFjFJ8CGW1njADmAA_800_800.jpg?v=1658287884"}},"requires_selling_plan":false,"selling_plan_allocations":[]},{"id":42220137513114,"title":"black \/ 2XL","option1":"black","option2":"2XL","option3":null,"sku":"PA25761-C001-S02X","requires_shipping":true,"taxable":false,"featured_image":{"id":34428177481882,"product_id":7406332575898,"position":10,"created_at":"2022-07-19T21:31:24-06:00","updated_at":"2022-07-19T21:31:24-06:00","alt":null,"width":800,"height":800,"src":"\/\/www.luluwin.co.uk\/cdn\/shop\/products\/lQDPDhssZ9bZVg7NAyDNAyCwgmK22oFjFJ8CGW1njADmAA_800_800.jpg?v=1658287884","variant_ids":[42220137382042,42220137414810,42220137447578,42220137480346,42220137513114]},"available":true,"name":"Sports Fitness Yoga Shorts - black \/ 2XL","public_title":"black \/ 2XL","options":["black","2XL"],"price":1999,"weight":0,"compare_at_price":3999,"inventory_management":null,"barcode":null,"featured_media":{"alt":null,"id":26887772799130,"position":10,"preview_image":{"aspect_ratio":1.0,"height":800,"width":800,"src":"\/\/www.luluwin.co.uk\/cdn\/shop\/products\/lQDPDhssZ9bZVg7NAyDNAyCwgmK22oFjFJ8CGW1njADmAA_800_800.jpg?v=1658287884"}},"requires_selling_plan":false,"selling_plan_allocations":[]},{"id":42220137545882,"title":"pink \/ S","option1":"pink","option2":"S","option3":null,"sku":"PA25761-C009-S00S","requires_shipping":true,"taxable":false,"featured_image":{"id":34428177318042,"product_id":7406332575898,"position":7,"created_at":"2022-07-19T21:31:19-06:00","updated_at":"2022-07-19T21:31:19-06:00","alt":null,"width":800,"height":800,"src":"\/\/www.luluwin.co.uk\/cdn\/shop\/products\/lQDPDhssZ9bZVpzNAyDNAyCwp_gG3QCbhloCGW1nk0DmAA_800_800.jpg?v=1658287879","variant_ids":[42220137545882,42220137578650,42220137611418,42220137644186,42220137676954]},"available":true,"name":"Sports Fitness Yoga Shorts - pink \/ S","public_title":"pink \/ S","options":["pink","S"],"price":1999,"weight":0,"compare_at_price":3999,"inventory_management":null,"barcode":null,"featured_media":{"alt":null,"id":26887772602522,"position":7,"preview_image":{"aspect_ratio":1.0,"height":800,"width":800,"src":"\/\/www.luluwin.co.uk\/cdn\/shop\/products\/lQDPDhssZ9bZVpzNAyDNAyCwp_gG3QCbhloCGW1nk0DmAA_800_800.jpg?v=1658287879"}},"requires_selling_plan":false,"selling_plan_allocations":[]},{"id":42220137578650,"title":"pink \/ M","option1":"pink","option2":"M","option3":null,"sku":"PA25761-C009-S00M","requires_shipping":true,"taxable":false,"featured_image":{"id":34428177318042,"product_id":7406332575898,"position":7,"created_at":"2022-07-19T21:31:19-06:00","updated_at":"2022-07-19T21:31:19-06:00","alt":null,"width":800,"height":800,"src":"\/\/www.luluwin.co.uk\/cdn\/shop\/products\/lQDPDhssZ9bZVpzNAyDNAyCwp_gG3QCbhloCGW1nk0DmAA_800_800.jpg?v=1658287879","variant_ids":[42220137545882,42220137578650,42220137611418,42220137644186,42220137676954]},"available":true,"name":"Sports Fitness Yoga Shorts - pink \/ M","public_title":"pink \/ M","options":["pink","M"],"price":1999,"weight":0,"compare_at_price":3999,"inventory_management":null,"barcode":null,"featured_media":{"alt":null,"id":26887772602522,"position":7,"preview_image":{"aspect_ratio":1.0,"height":800,"width":800,"src":"\/\/www.luluwin.co.uk\/cdn\/shop\/products\/lQDPDhssZ9bZVpzNAyDNAyCwp_gG3QCbhloCGW1nk0DmAA_800_800.jpg?v=1658287879"}},"requires_selling_plan":false,"selling_plan_allocations":[]},{"id":42220137611418,"title":"pink \/ L","option1":"pink","option2":"L","option3":null,"sku":"PA25761-C009-S00L","requires_shipping":true,"taxable":false,"featured_image":{"id":34428177318042,"product_id":7406332575898,"position":7,"created_at":"2022-07-19T21:31:19-06:00","updated_at":"2022-07-19T21:31:19-06:00","alt":null,"width":800,"height":800,"src":"\/\/www.luluwin.co.uk\/cdn\/shop\/products\/lQDPDhssZ9bZVpzNAyDNAyCwp_gG3QCbhloCGW1nk0DmAA_800_800.jpg?v=1658287879","variant_ids":[42220137545882,42220137578650,42220137611418,42220137644186,42220137676954]},"available":true,"name":"Sports Fitness Yoga Shorts - pink \/ L","public_title":"pink \/ L","options":["pink","L"],"price":1999,"weight":0,"compare_at_price":3999,"inventory_management":null,"barcode":null,"featured_media":{"alt":null,"id":26887772602522,"position":7,"preview_image":{"aspect_ratio":1.0,"height":800,"width":800,"src":"\/\/www.luluwin.co.uk\/cdn\/shop\/products\/lQDPDhssZ9bZVpzNAyDNAyCwp_gG3QCbhloCGW1nk0DmAA_800_800.jpg?v=1658287879"}},"requires_selling_plan":false,"selling_plan_allocations":[]},{"id":42220137644186,"title":"pink \/ XL","option1":"pink","option2":"XL","option3":null,"sku":"PA25761-C009-S00X","requires_shipping":true,"taxable":false,"featured_image":{"id":34428177318042,"product_id":7406332575898,"position":7,"created_at":"2022-07-19T21:31:19-06:00","updated_at":"2022-07-19T21:31:19-06:00","alt":null,"width":800,"height":800,"src":"\/\/www.luluwin.co.uk\/cdn\/shop\/products\/lQDPDhssZ9bZVpzNAyDNAyCwp_gG3QCbhloCGW1nk0DmAA_800_800.jpg?v=1658287879","variant_ids":[42220137545882,42220137578650,42220137611418,42220137644186,42220137676954]},"available":true,"name":"Sports Fitness Yoga Shorts - pink \/ XL","public_title":"pink \/ XL","options":["pink","XL"],"price":1999,"weight":0,"compare_at_price":3999,"inventory_management":null,"barcode":null,"featured_media":{"alt":null,"id":26887772602522,"position":7,"preview_image":{"aspect_ratio":1.0,"height":800,"width":800,"src":"\/\/www.luluwin.co.uk\/cdn\/shop\/products\/lQDPDhssZ9bZVpzNAyDNAyCwp_gG3QCbhloCGW1nk0DmAA_800_800.jpg?v=1658287879"}},"requires_selling_plan":false,"selling_plan_allocations":[]},{"id":42220137676954,"title":"pink \/ 2XL","option1":"pink","option2":"2XL","option3":null,"sku":"PA25761-C009-S02X","requires_shipping":true,"taxable":false,"featured_image":{"id":34428177318042,"product_id":7406332575898,"position":7,"created_at":"2022-07-19T21:31:19-06:00","updated_at":"2022-07-19T21:31:19-06:00","alt":null,"width":800,"height":800,"src":"\/\/www.luluwin.co.uk\/cdn\/shop\/products\/lQDPDhssZ9bZVpzNAyDNAyCwp_gG3QCbhloCGW1nk0DmAA_800_800.jpg?v=1658287879","variant_ids":[42220137545882,42220137578650,42220137611418,42220137644186,42220137676954]},"available":true,"name":"Sports Fitness Yoga Shorts - pink \/ 2XL","public_title":"pink \/ 2XL","options":["pink","2XL"],"price":1999,"weight":0,"compare_at_price":3999,"inventory_management":null,"barcode":null,"featured_media":{"alt":null,"id":26887772602522,"position":7,"preview_image":{"aspect_ratio":1.0,"height":800,"width":800,"src":"\/\/www.luluwin.co.uk\/cdn\/shop\/products\/lQDPDhssZ9bZVpzNAyDNAyCwp_gG3QCbhloCGW1nk0DmAA_800_800.jpg?v=1658287879"}},"requires_selling_plan":false,"selling_plan_allocations":[]},{"id":42220137709722,"title":"purple \/ S","option1":"purple","option2":"S","option3":null,"sku":"PA25761-C013-S00S","requires_shipping":true,"taxable":false,"featured_image":{"id":34428177612954,"product_id":7406332575898,"position":12,"created_at":"2022-07-19T21:31:28-06:00","updated_at":"2022-07-19T21:31:28-06:00","alt":null,"width":800,"height":800,"src":"\/\/www.luluwin.co.uk\/cdn\/shop\/products\/lQDPDhssZ9ZAw3bNAyDNAyCwy5izkkg3zVsCGW1nZkAvAA_800_800.jpg?v=1658287888","variant_ids":[42220137709722,42220137742490,42220137775258,42220137808026,42220137840794]},"available":true,"name":"Sports Fitness Yoga Shorts - purple \/ S","public_title":"purple \/ S","options":["purple","S"],"price":1999,"weight":0,"compare_at_price":3999,"inventory_management":null,"barcode":null,"featured_media":{"alt":null,"id":26887772930202,"position":12,"preview_image":{"aspect_ratio":1.0,"height":800,"width":800,"src":"\/\/www.luluwin.co.uk\/cdn\/shop\/products\/lQDPDhssZ9ZAw3bNAyDNAyCwy5izkkg3zVsCGW1nZkAvAA_800_800.jpg?v=1658287888"}},"requires_selling_plan":false,"selling_plan_allocations":[]},{"id":42220137742490,"title":"purple \/ M","option1":"purple","option2":"M","option3":null,"sku":"PA25761-C013-S00M","requires_shipping":true,"taxable":false,"featured_image":{"id":34428177612954,"product_id":7406332575898,"position":12,"created_at":"2022-07-19T21:31:28-06:00","updated_at":"2022-07-19T21:31:28-06:00","alt":null,"width":800,"height":800,"src":"\/\/www.luluwin.co.uk\/cdn\/shop\/products\/lQDPDhssZ9ZAw3bNAyDNAyCwy5izkkg3zVsCGW1nZkAvAA_800_800.jpg?v=1658287888","variant_ids":[42220137709722,42220137742490,42220137775258,42220137808026,42220137840794]},"available":true,"name":"Sports Fitness Yoga Shorts - purple \/ M","public_title":"purple \/ M","options":["purple","M"],"price":1999,"weight":0,"compare_at_price":3999,"inventory_management":null,"barcode":null,"featured_media":{"alt":null,"id":26887772930202,"position":12,"preview_image":{"aspect_ratio":1.0,"height":800,"width":800,"src":"\/\/www.luluwin.co.uk\/cdn\/shop\/products\/lQDPDhssZ9ZAw3bNAyDNAyCwy5izkkg3zVsCGW1nZkAvAA_800_800.jpg?v=1658287888"}},"requires_selling_plan":false,"selling_plan_allocations":[]},{"id":42220137775258,"title":"purple \/ L","option1":"purple","option2":"L","option3":null,"sku":"PA25761-C013-S00L","requires_shipping":true,"taxable":false,"featured_image":{"id":34428177612954,"product_id":7406332575898,"position":12,"created_at":"2022-07-19T21:31:28-06:00","updated_at":"2022-07-19T21:31:28-06:00","alt":null,"width":800,"height":800,"src":"\/\/www.luluwin.co.uk\/cdn\/shop\/products\/lQDPDhssZ9ZAw3bNAyDNAyCwy5izkkg3zVsCGW1nZkAvAA_800_800.jpg?v=1658287888","variant_ids":[42220137709722,42220137742490,42220137775258,42220137808026,42220137840794]},"available":true,"name":"Sports Fitness Yoga Shorts - purple \/ L","public_title":"purple \/ L","options":["purple","L"],"price":1999,"weight":0,"compare_at_price":3999,"inventory_management":null,"barcode":null,"featured_media":{"alt":null,"id":26887772930202,"position":12,"preview_image":{"aspect_ratio":1.0,"height":800,"width":800,"src":"\/\/www.luluwin.co.uk\/cdn\/shop\/products\/lQDPDhssZ9ZAw3bNAyDNAyCwy5izkkg3zVsCGW1nZkAvAA_800_800.jpg?v=1658287888"}},"requires_selling_plan":false,"selling_plan_allocations":[]},{"id":42220137808026,"title":"purple \/ XL","option1":"purple","option2":"XL","option3":null,"sku":"PA25761-C013-S00X","requires_shipping":true,"taxable":false,"featured_image":{"id":34428177612954,"product_id":7406332575898,"position":12,"created_at":"2022-07-19T21:31:28-06:00","updated_at":"2022-07-19T21:31:28-06:00","alt":null,"width":800,"height":800,"src":"\/\/www.luluwin.co.uk\/cdn\/shop\/products\/lQDPDhssZ9ZAw3bNAyDNAyCwy5izkkg3zVsCGW1nZkAvAA_800_800.jpg?v=1658287888","variant_ids":[42220137709722,42220137742490,42220137775258,42220137808026,42220137840794]},"available":true,"name":"Sports Fitness Yoga Shorts - purple \/ XL","public_title":"purple \/ XL","options":["purple","XL"],"price":1999,"weight":0,"compare_at_price":3999,"inventory_management":null,"barcode":null,"featured_media":{"alt":null,"id":26887772930202,"position":12,"preview_image":{"aspect_ratio":1.0,"height":800,"width":800,"src":"\/\/www.luluwin.co.uk\/cdn\/shop\/products\/lQDPDhssZ9ZAw3bNAyDNAyCwy5izkkg3zVsCGW1nZkAvAA_800_800.jpg?v=1658287888"}},"requires_selling_plan":false,"selling_plan_allocations":[]},{"id":42220137840794,"title":"purple \/ 2XL","option1":"purple","option2":"2XL","option3":null,"sku":"PA25761-C013-S02X","requires_shipping":true,"taxable":false,"featured_image":{"id":34428177612954,"product_id":7406332575898,"position":12,"created_at":"2022-07-19T21:31:28-06:00","updated_at":"2022-07-19T21:31:28-06:00","alt":null,"width":800,"height":800,"src":"\/\/www.luluwin.co.uk\/cdn\/shop\/products\/lQDPDhssZ9ZAw3bNAyDNAyCwy5izkkg3zVsCGW1nZkAvAA_800_800.jpg?v=1658287888","variant_ids":[42220137709722,42220137742490,42220137775258,42220137808026,42220137840794]},"available":true,"name":"Sports Fitness Yoga Shorts - purple \/ 2XL","public_title":"purple \/ 2XL","options":["purple","2XL"],"price":1999,"weight":0,"compare_at_price":3999,"inventory_management":null,"barcode":null,"featured_media":{"alt":null,"id":26887772930202,"position":12,"preview_image":{"aspect_ratio":1.0,"height":800,"width":800,"src":"\/\/www.luluwin.co.uk\/cdn\/shop\/products\/lQDPDhssZ9ZAw3bNAyDNAyCwy5izkkg3zVsCGW1nZkAvAA_800_800.jpg?v=1658287888"}},"requires_selling_plan":false,"selling_plan_allocations":[]}],"images":["\/\/www.luluwin.co.uk\/cdn\/shop\/products\/5_d3ab3941-e329-471e-8b3d-19c4c0a65a3a.jpg?v=1658287874","\/\/www.luluwin.co.uk\/cdn\/shop\/products\/12_544027a3-3227-46e7-8be9-dba4bad56d40.jpg?v=1658287874","\/\/www.luluwin.co.uk\/cdn\/shop\/products\/11_da41ffa0-622e-43b5-b1a2-8c647fbd1b9d.jpg?v=1658287874","\/\/www.luluwin.co.uk\/cdn\/shop\/products\/1_422b47fd-1fed-4842-8767-de62731ef07a.jpg?v=1658287874","\/\/www.luluwin.co.uk\/cdn\/shop\/products\/3_25d7b8f9-2403-44db-a204-a220d612df57.jpg?v=1658287874","\/\/www.luluwin.co.uk\/cdn\/shop\/products\/4_4f9000f9-2e79-478c-8ff3-2c1a7d97ba0d.jpg?v=1658287874","\/\/www.luluwin.co.uk\/cdn\/shop\/products\/lQDPDhssZ9bZVpzNAyDNAyCwp_gG3QCbhloCGW1nk0DmAA_800_800.jpg?v=1658287879","\/\/www.luluwin.co.uk\/cdn\/shop\/products\/lQDPDhssZ9bZVonNAyDNAyCw6COlAKCkSBkCGW1nloCpAA_800_800.jpg?v=1658287880","\/\/www.luluwin.co.uk\/cdn\/shop\/products\/lQDPDhssaCrkPK7NAyDNAyCwQ2h8Z4sv3Y4CGW3xs4D2AA_800_800.jpg?v=1658287882","\/\/www.luluwin.co.uk\/cdn\/shop\/products\/lQDPDhssZ9bZVg7NAyDNAyCwgmK22oFjFJ8CGW1njADmAA_800_800.jpg?v=1658287884","\/\/www.luluwin.co.uk\/cdn\/shop\/products\/lQDPDhssZ9ZAxFTNAyDNAyCwoBL9INod-UwCGW1nkICpAA_800_800.jpg?v=1658287886","\/\/www.luluwin.co.uk\/cdn\/shop\/products\/lQDPDhssZ9ZAw3bNAyDNAyCwy5izkkg3zVsCGW1nZkAvAA_800_800.jpg?v=1658287888"],"featured_image":"\/\/www.luluwin.co.uk\/cdn\/shop\/products\/5_d3ab3941-e329-471e-8b3d-19c4c0a65a3a.jpg?v=1658287874","options":["Color","Size"],"media":[{"alt":null,"id":26887772373146,"position":1,"preview_image":{"aspect_ratio":1.0,"height":800,"width":800,"src":"\/\/www.luluwin.co.uk\/cdn\/shop\/products\/5_d3ab3941-e329-471e-8b3d-19c4c0a65a3a.jpg?v=1658287874"},"aspect_ratio":1.0,"height":800,"media_type":"image","src":"\/\/www.luluwin.co.uk\/cdn\/shop\/products\/5_d3ab3941-e329-471e-8b3d-19c4c0a65a3a.jpg?v=1658287874","width":800},{"alt":null,"id":26887772405914,"position":2,"preview_image":{"aspect_ratio":1.0,"height":800,"width":800,"src":"\/\/www.luluwin.co.uk\/cdn\/shop\/products\/12_544027a3-3227-46e7-8be9-dba4bad56d40.jpg?v=1658287874"},"aspect_ratio":1.0,"height":800,"media_type":"image","src":"\/\/www.luluwin.co.uk\/cdn\/shop\/products\/12_544027a3-3227-46e7-8be9-dba4bad56d40.jpg?v=1658287874","width":800},{"alt":null,"id":26887772438682,"position":3,"preview_image":{"aspect_ratio":1.0,"height":800,"width":800,"src":"\/\/www.luluwin.co.uk\/cdn\/shop\/products\/11_da41ffa0-622e-43b5-b1a2-8c647fbd1b9d.jpg?v=1658287874"},"aspect_ratio":1.0,"height":800,"media_type":"image","src":"\/\/www.luluwin.co.uk\/cdn\/shop\/products\/11_da41ffa0-622e-43b5-b1a2-8c647fbd1b9d.jpg?v=1658287874","width":800},{"alt":null,"id":26887772471450,"position":4,"preview_image":{"aspect_ratio":1.0,"height":800,"width":800,"src":"\/\/www.luluwin.co.uk\/cdn\/shop\/products\/1_422b47fd-1fed-4842-8767-de62731ef07a.jpg?v=1658287874"},"aspect_ratio":1.0,"height":800,"media_type":"image","src":"\/\/www.luluwin.co.uk\/cdn\/shop\/products\/1_422b47fd-1fed-4842-8767-de62731ef07a.jpg?v=1658287874","width":800},{"alt":null,"id":26887772504218,"position":5,"preview_image":{"aspect_ratio":1.0,"height":800,"width":800,"src":"\/\/www.luluwin.co.uk\/cdn\/shop\/products\/3_25d7b8f9-2403-44db-a204-a220d612df57.jpg?v=1658287874"},"aspect_ratio":1.0,"height":800,"media_type":"image","src":"\/\/www.luluwin.co.uk\/cdn\/shop\/products\/3_25d7b8f9-2403-44db-a204-a220d612df57.jpg?v=1658287874","width":800},{"alt":null,"id":26887772536986,"position":6,"preview_image":{"aspect_ratio":1.0,"height":800,"width":800,"src":"\/\/www.luluwin.co.uk\/cdn\/shop\/products\/4_4f9000f9-2e79-478c-8ff3-2c1a7d97ba0d.jpg?v=1658287874"},"aspect_ratio":1.0,"height":800,"media_type":"image","src":"\/\/www.luluwin.co.uk\/cdn\/shop\/products\/4_4f9000f9-2e79-478c-8ff3-2c1a7d97ba0d.jpg?v=1658287874","width":800},{"alt":null,"id":26887772602522,"position":7,"preview_image":{"aspect_ratio":1.0,"height":800,"width":800,"src":"\/\/www.luluwin.co.uk\/cdn\/shop\/products\/lQDPDhssZ9bZVpzNAyDNAyCwp_gG3QCbhloCGW1nk0DmAA_800_800.jpg?v=1658287879"},"aspect_ratio":1.0,"height":800,"media_type":"image","src":"\/\/www.luluwin.co.uk\/cdn\/shop\/products\/lQDPDhssZ9bZVpzNAyDNAyCwp_gG3QCbhloCGW1nk0DmAA_800_800.jpg?v=1658287879","width":800},{"alt":null,"id":26887772700826,"position":8,"preview_image":{"aspect_ratio":1.0,"height":800,"width":800,"src":"\/\/www.luluwin.co.uk\/cdn\/shop\/products\/lQDPDhssZ9bZVonNAyDNAyCw6COlAKCkSBkCGW1nloCpAA_800_800.jpg?v=1658287880"},"aspect_ratio":1.0,"height":800,"media_type":"image","src":"\/\/www.luluwin.co.uk\/cdn\/shop\/products\/lQDPDhssZ9bZVonNAyDNAyCw6COlAKCkSBkCGW1nloCpAA_800_800.jpg?v=1658287880","width":800},{"alt":null,"id":26887772766362,"position":9,"preview_image":{"aspect_ratio":1.0,"height":800,"width":800,"src":"\/\/www.luluwin.co.uk\/cdn\/shop\/products\/lQDPDhssaCrkPK7NAyDNAyCwQ2h8Z4sv3Y4CGW3xs4D2AA_800_800.jpg?v=1658287882"},"aspect_ratio":1.0,"height":800,"media_type":"image","src":"\/\/www.luluwin.co.uk\/cdn\/shop\/products\/lQDPDhssaCrkPK7NAyDNAyCwQ2h8Z4sv3Y4CGW3xs4D2AA_800_800.jpg?v=1658287882","width":800},{"alt":null,"id":26887772799130,"position":10,"preview_image":{"aspect_ratio":1.0,"height":800,"width":800,"src":"\/\/www.luluwin.co.uk\/cdn\/shop\/products\/lQDPDhssZ9bZVg7NAyDNAyCwgmK22oFjFJ8CGW1njADmAA_800_800.jpg?v=1658287884"},"aspect_ratio":1.0,"height":800,"media_type":"image","src":"\/\/www.luluwin.co.uk\/cdn\/shop\/products\/lQDPDhssZ9bZVg7NAyDNAyCwgmK22oFjFJ8CGW1njADmAA_800_800.jpg?v=1658287884","width":800},{"alt":null,"id":26887772864666,"position":11,"preview_image":{"aspect_ratio":1.0,"height":800,"width":800,"src":"\/\/www.luluwin.co.uk\/cdn\/shop\/products\/lQDPDhssZ9ZAxFTNAyDNAyCwoBL9INod-UwCGW1nkICpAA_800_800.jpg?v=1658287886"},"aspect_ratio":1.0,"height":800,"media_type":"image","src":"\/\/www.luluwin.co.uk\/cdn\/shop\/products\/lQDPDhssZ9ZAxFTNAyDNAyCwoBL9INod-UwCGW1nkICpAA_800_800.jpg?v=1658287886","width":800},{"alt":null,"id":26887772930202,"position":12,"preview_image":{"aspect_ratio":1.0,"height":800,"width":800,"src":"\/\/www.luluwin.co.uk\/cdn\/shop\/products\/lQDPDhssZ9ZAw3bNAyDNAyCwy5izkkg3zVsCGW1nZkAvAA_800_800.jpg?v=1658287888"},"aspect_ratio":1.0,"height":800,"media_type":"image","src":"\/\/www.luluwin.co.uk\/cdn\/shop\/products\/lQDPDhssZ9ZAw3bNAyDNAyCwy5izkkg3zVsCGW1nZkAvAA_800_800.jpg?v=1658287888","width":800}],"requires_selling_plan":false,"selling_plan_groups":[],"content":"\u003ch4 style=\"text-align: center;\"\u003e\u003cstrong\u003e🧖‍♀🌟\u003c\/strong\u003e\u003c\/h4\u003e\n\u003ch4 style=\"text-align: center;\" data-mce-fragment=\"1\"\u003e\u003cstrong\u003eDesigned to help you move and stretch easily for \u003cspan style=\"color: #8e9125;\"\u003ea healthier, more confident look\u003c\/span\u003e.\u003c\/strong\u003e\u003c\/h4\u003e\n\u003cdiv\u003e\u003cimg src=\"https:\/\/cdn.shopifycdn.net\/s\/files\/1\/0104\/6364\/1663\/products\/5_d3ab3941-e329-471e-8b3d-19c4c0a65a3a_480x480.jpg?v=1645496246\" alt=\"\" style=\"display: block; margin-left: auto; margin-right: auto;\" width=\"400\" height=\"400\" data-mce-fragment=\"1\" data-mce-src=\"https:\/\/cdn.shopifycdn.net\/s\/files\/1\/0104\/6364\/1663\/products\/5_d3ab3941-e329-471e-8b3d-19c4c0a65a3a_480x480.jpg?v=1645496246\"\u003e\u003c\/div\u003e\n\u003ch3 data-mce-fragment=\"1\"\u003e\u003cspan style=\"color: #e9650d;\"\u003e\u003cstrong\u003eFEATURES\u003c\/strong\u003e\u003c\/span\u003e\u003c\/h3\u003e\n\u003cul\u003e\n\u003cli\u003e\u003cspan style=\"font-weight: 400;\" data-mce-fragment=\"1\" data-mce-style=\"font-weight: 400;\"\u003e\u003cspan style=\"color: #fca20b;\"\u003e\u003cstrong\u003eBuild Your Curves\u003c\/strong\u003e\u003c\/span\u003e: Athletic shorts feature a high-waisted design with a wide waistband for maximum coverage as you bend and stretch. The hip curve adopts the \"peach hip\" design to shape the beautiful hip curve.\u003c\/span\u003e\u003c\/li\u003e\n\u003cli\u003e\u003cspan style=\"font-weight: 400;\" data-mce-fragment=\"1\" data-mce-style=\"font-weight: 400;\"\u003e\u003cspan style=\"color: #fca20b;\"\u003e\u003cstrong\u003ePremium Material\u003c\/strong\u003e\u003c\/span\u003e: These yoga shorts are made of super soft skin-friendly material with good compression and support to help fit your body shape smoothly and avoid accidentally falling out while you do your beautiful moves.\u003c\/span\u003e\u003c\/li\u003e\n\u003cli\u003e\u003cspan style=\"font-weight: 400;\" data-mce-fragment=\"1\" data-mce-style=\"font-weight: 400;\"\u003e\u003cspan style=\"color: #fca20b;\"\u003e\u003cstrong\u003eSuitable Occasions\u003c\/strong\u003e\u003c\/span\u003e: Quick-drying antibacterial, all-day comfort. We try to satisfy all our consumers' needs on fashion and function. Suitable for running, cycling, yoga, gym, daily life.\u003c\/span\u003e\u003c\/li\u003e\n\u003c\/ul\u003e\n\u003cdiv\u003e\u003cimg src=\"https:\/\/cdn.shopifycdn.net\/s\/files\/1\/0104\/6364\/1663\/products\/4_4f9000f9-2e79-478c-8ff3-2c1a7d97ba0d_480x480.jpg?v=1645496245\" alt=\"\" style=\"display: block; margin-left: auto; margin-right: auto;\" width=\"400\" height=\"400\" data-mce-fragment=\"1\" data-mce-src=\"https:\/\/cdn.shopifycdn.net\/s\/files\/1\/0104\/6364\/1663\/products\/4_4f9000f9-2e79-478c-8ff3-2c1a7d97ba0d_480x480.jpg?v=1645496245\"\u003e\u003c\/div\u003e\n\u003ch3 data-mce-fragment=\"1\"\u003e\u003cspan style=\"color: #e9650d;\"\u003e\u003cstrong\u003eSPECIFICATIONS\u003c\/strong\u003e\u003c\/span\u003e\u003c\/h3\u003e\n\u003cul\u003e\n\u003cli\u003e\u003cspan style=\"font-weight: 400;\" data-mce-fragment=\"1\" data-mce-style=\"font-weight: 400;\"\u003e\u003cstrong\u003eMaterial\u003c\/strong\u003e: polyester fiber + spandex\u003c\/span\u003e\u003c\/li\u003e\n\u003cli\u003e\u003cspan style=\"font-weight: 400;\" data-mce-fragment=\"1\" data-mce-style=\"font-weight: 400;\"\u003e\u003cstrong\u003eColor\u003c\/strong\u003e: blue, gray, light blue, black, pink, purple\u003c\/span\u003e\u003c\/li\u003e\n\u003cli\u003e\u003cspan style=\"font-weight: 400;\" data-mce-fragment=\"1\" data-mce-style=\"font-weight: 400;\"\u003e\u003cstrong\u003eWeight\u003c\/strong\u003e: 200g \/ 0.44lb\u003c\/span\u003e\u003c\/li\u003e\n\u003cli\u003e\u003cspan style=\"font-weight: 400;\" data-mce-fragment=\"1\" data-mce-style=\"font-weight: 400;\"\u003e\u003cstrong\u003eSize Chart\u003c\/strong\u003e:\u003c\/span\u003e\u003c\/li\u003e\n\u003c\/ul\u003e\n\u003cdiv\u003e\u003cimg src=\"https:\/\/cdn.shopifycdn.net\/s\/files\/1\/0104\/6364\/1663\/products\/f73b87a4c65dd96e1bdaacfee1fa040c_480x480.jpg?v=1645496225\" alt=\"\" style=\"display: block; margin-left: auto; margin-right: auto;\" width=\"400\" height=\"413\" data-mce-fragment=\"1\" data-mce-src=\"https:\/\/cdn.shopifycdn.net\/s\/files\/1\/0104\/6364\/1663\/products\/f73b87a4c65dd96e1bdaacfee1fa040c_480x480.jpg?v=1645496225\"\u003e\u003c\/div\u003e\n\u003ch3 data-mce-fragment=\"1\"\u003e\u003cspan style=\"color: #e9650d;\"\u003e\u003cstrong\u003ePACKAGE INCLUDED\u003c\/strong\u003e\u003c\/span\u003e\u003c\/h3\u003e\n\u003cul\u003e\n\u003cli\u003e\u003cspan style=\"font-weight: 400;\" data-mce-fragment=\"1\" data-mce-style=\"font-weight: 400;\"\u003e1 pair × Sports Fitness Yoga Shorts\u003c\/span\u003e\u003c\/li\u003e\n\u003c\/ul\u003e"}
Sports Fitness Yoga Shorts
Adding product to your cart
🧖‍♀🌟
Designed to help you move and stretch easily for

a healthier, more confident look

.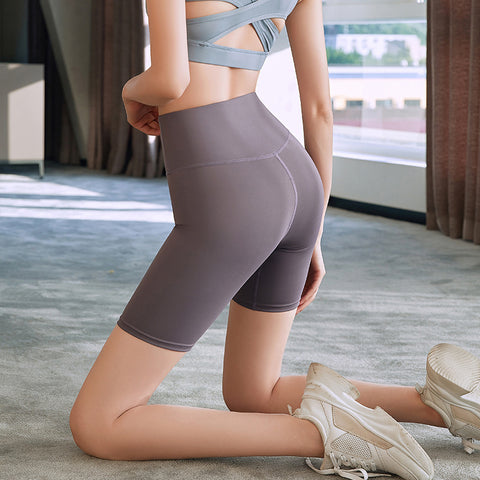 FEATURES
Build Your Curves: Athletic shorts feature a high-waisted design with a wide waistband for maximum coverage as you bend and stretch. The hip curve adopts the "peach hip" design to shape the beautiful hip curve.
Premium Material: These yoga shorts are made of super soft skin-friendly material with good compression and support to help fit your body shape smoothly and avoid accidentally falling out while you do your beautiful moves.
Suitable Occasions: Quick-drying antibacterial, all-day comfort. We try to satisfy all our consumers' needs on fashion and function. Suitable for running, cycling, yoga, gym, daily life.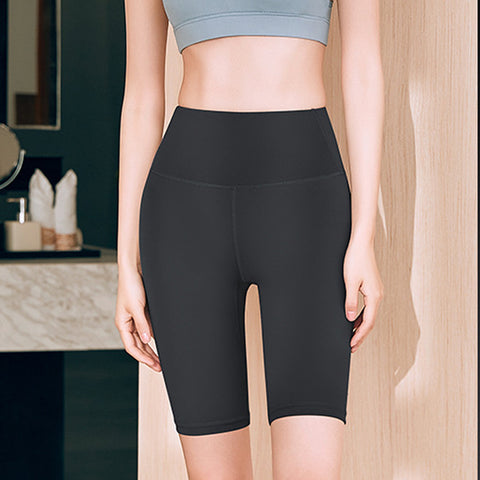 SPECIFICATIONS
Material: polyester fiber + spandex
Color: blue, gray, light blue, black, pink, purple
Weight: 200g / 0.44lb
Size Chart:
PACKAGE INCLUDED
1 pair × Sports Fitness Yoga Shorts