{"id":7352515100826,"title":"Pearlescent Silk Stockings","handle":"pearlescent-silk-stockings","description":"\u003cdiv style=\"text-align: center;\" data-mce-fragment=\"1\"\u003e\u003cspan style=\"color: #ff8000;\"\u003e\u003cstrong data-mce-fragment=\"1\"\u003e\u003cb data-mce-fragment=\"1\"\u003e💕Like draping the Milky Way on your legs, the starlight flows freely on your legs.\u003c\/b\u003e\u003c\/strong\u003e\u003c\/span\u003e\u003c\/div\u003e\n\u003cdiv style=\"text-align: center;\" data-mce-fragment=\"1\"\u003e\u003cspan style=\"color: #ff8000;\"\u003e\u003cstrong data-mce-fragment=\"1\"\u003e\u003cb data-mce-fragment=\"1\"\u003e\u003c\/b\u003e\u003c\/strong\u003e\u003c\/span\u003e\u003c\/div\u003e\n\u003cdiv data-mce-fragment=\"1\"\u003e\u003cspan style=\"color: #ff8000;\"\u003e\u003cimg src=\"https:\/\/img.staticdj.com\/0ce03ac4e5baa8e15aa1f85645f72454.gif\" style=\"display: block; margin-left: auto; margin-right: auto;\" width=\"350\" height=\"350\" data-mce-fragment=\"1\" data-mce-src=\"https:\/\/img.staticdj.com\/0ce03ac4e5baa8e15aa1f85645f72454.gif\"\u003e\u003cimg src=\"https:\/\/cdn.shopifycdn.net\/s\/files\/1\/0586\/3718\/9283\/files\/Fashion-Gradient-Velvet-Pantyhose-02_480x480.jpg?v=1642762725\" alt=\"\" style=\"display: block; margin-left: auto; margin-right: auto;\" width=\"350\" height=\"350\"\u003e\u003c\/span\u003e\u003c\/div\u003e\n\u003ch3 data-mce-fragment=\"1\"\u003e\u003cspan style=\"color: #ff2a00;\" data-mce-fragment=\"1\"\u003e\u003cstrong data-mce-fragment=\"1\"\u003eFEATURES\u003c\/strong\u003e\u003c\/span\u003e\u003c\/h3\u003e\n\u003cstrong data-mce-fragment=\"1\"\u003e\u003cb data-mce-fragment=\"1\"\u003e▶\u003cspan data-mce-fragment=\"1\"\u003e \u003c\/span\u003e\u003cspan data-mce-fragment=\"1\"\u003ePearlescent Design:\u003c\/span\u003e\u003c\/b\u003e\u003c\/strong\u003e\u003cbr\u003e\n\u003cul\u003e\n\u003cli\u003eThe slightly shimmering pearlescent design makes your legs\u003cspan\u003e \u003c\/span\u003e\u003cstrong\u003e\u003cb\u003elustrous\u003c\/b\u003e\u003c\/strong\u003e, bringing\u003cspan\u003e \u003c\/span\u003e\u003cstrong\u003e\u003cb\u003eelegance\u003c\/b\u003e\u003c\/strong\u003e,\u003cspan\u003e \u003c\/span\u003e\u003cstrong\u003e\u003cb\u003esexy\u003c\/b\u003e\u003c\/strong\u003e and\u003cspan\u003e \u003c\/span\u003e\u003cstrong\u003e\u003cb\u003echarming\u003c\/b\u003e\u003c\/strong\u003e to the\u003cspan\u003e \u003c\/span\u003e\u003cstrong\u003e\u003cb\u003eextreme.\u003c\/b\u003e\u003c\/strong\u003e\n\u003c\/li\u003e\n\u003c\/ul\u003e\n\u003cp\u003e\u003cstrong\u003e\u003cb\u003e\u003cimg src=\"https:\/\/cdn.shopifycdn.net\/s\/files\/1\/0586\/3718\/9283\/files\/Fashion-Gradient-Velvet-Pantyhose-08_480x480.jpg?v=1642762779\" alt=\"\" style=\"display: block; margin-left: auto; margin-right: auto;\"\u003e\u003c\/b\u003e\u003c\/strong\u003e\u003c\/p\u003e\n\u003cp\u003e\u003cstrong\u003e\u003cb\u003e▶\u003cspan data-mce-fragment=\"1\"\u003e \u003c\/span\u003e\u003cspan\u003eTrendy Collocation:\u003c\/span\u003e\u003c\/b\u003e\u003c\/strong\u003e\u003c\/p\u003e\n\u003cul\u003e\n\u003cli\u003eNot only\u003cspan\u003e \u003c\/span\u003e\u003cstrong\u003e\u003cb\u003ewear it alone\u003c\/b\u003e\u003c\/strong\u003e to have a unique personality but It looks great\u003cspan\u003e \u003c\/span\u003e\u003cstrong\u003e\u003cb\u003eunder ripped jeans\u003c\/b\u003e\u003c\/strong\u003e, paired with skirts, dresses, or even shorts, giving you\u003cspan\u003e \u003c\/span\u003e\u003cstrong\u003e\u003cb\u003esexy for every season\u003c\/b\u003e\u003c\/strong\u003e.\u003c\/li\u003e\n\u003c\/ul\u003e\n\u003cdiv\u003e\u003cimg src=\"https:\/\/cdn.shopify.com\/s\/files\/1\/0356\/3048\/1544\/files\/11_8c53fbfc-96eb-445d-b33d-475fc579abd6_480x480.jpg?v=1644385052\" alt=\"\" style=\"font-size: 1.4em; display: block; margin-left: auto; margin-right: auto;\" data-mce-fragment=\"1\" data-mce-src=\"https:\/\/cdn.shopify.com\/s\/files\/1\/0356\/3048\/1544\/files\/11_8c53fbfc-96eb-445d-b33d-475fc579abd6_480x480.jpg?v=1644385052\"\u003e\u003c\/div\u003e\n\u003cul\u003e\u003c\/ul\u003e\n\u003cp\u003e\u003cstrong\u003e\u003cb\u003e▶\u003cspan data-mce-fragment=\"1\"\u003e \u003c\/span\u003e\u003cspan\u003eUnique Design:\u003c\/span\u003e\u003c\/b\u003e\u003c\/strong\u003e\u003c\/p\u003e\n\u003cul\u003e\n\u003cli\u003e\n\u003cstrong\u003e\u003cb\u003ePearlescent silk technology:\u003c\/b\u003e\u003c\/strong\u003e a different kind of brilliance, does not fade.\u003c\/li\u003e\n\u003cli\u003e\n\u003cstrong\u003e\u003cb\u003eSuper elasticity\u003c\/b\u003e\u003c\/strong\u003e: super stretch, not tight, suitable for women ≤ 90kg.\u003c\/li\u003e\n\u003cli\u003e\n\u003cstrong\u003e\u003cb\u003eWider waist:\u003c\/b\u003e\u003c\/strong\u003e better anti-slip.\u003c\/li\u003e\n\u003cli\u003e\n\u003cstrong\u003e\u003cb\u003eOne-sided add-on:\u003c\/b\u003e\u003c\/strong\u003e more comfortable and close-fitting.\u003c\/li\u003e\n\u003cli\u003e\n\u003cstrong\u003e\u003cb\u003eThickening protection inside the leg root:\u003cspan\u003e \u003c\/span\u003e\u003c\/b\u003e\u003c\/strong\u003emore wear-resistant and durable.\u003c\/li\u003e\n\u003c\/ul\u003e\n\u003cp\u003e\u003cimg src=\"https:\/\/cdn.shopifycdn.net\/s\/files\/1\/0586\/3718\/9283\/files\/Fashion-Gradient-Velvet-Pantyhose-04_480x480.jpg?v=1642762577\" alt=\"\" style=\"display: block; margin-left: auto; margin-right: auto;\"\u003e\u003c\/p\u003e\n\u003cp\u003e\u003cstrong\u003e\u003cb\u003e▶\u003cspan\u003e Exquisite Gift:\u003c\/span\u003e\u003c\/b\u003e\u003c\/strong\u003e\u003c\/p\u003e\n\u003cul\u003e\n\u003cli\u003eFor\u003cspan\u003e \u003c\/span\u003e\u003cstrong\u003e\u003cb\u003eany occasion\u003c\/b\u003e\u003c\/strong\u003e, these luxurious pearl stockings can make you the\u003cspan\u003e \u003c\/span\u003e\u003cstrong\u003e\u003cb\u003emost shining presence\u003cspan\u003e \u003c\/span\u003e\u003c\/b\u003e\u003c\/strong\u003ein the crowd, and are an exquisite gift for the women around you.\u003c\/li\u003e\n\u003c\/ul\u003e\n\u003ch3 data-mce-fragment=\"1\"\u003e\u003cspan style=\"color: #ff2a00;\" data-mce-fragment=\"1\"\u003e\u003cstrong data-mce-fragment=\"1\"\u003eSPECIFICATIONS\u003c\/strong\u003e\u003c\/span\u003e\u003c\/h3\u003e\n\u003cul data-mce-fragment=\"1\"\u003e\n\u003cli data-mce-fragment=\"1\"\u003e\n\u003cp data-mce-fragment=\"1\"\u003e\u003cspan data-mce-fragment=\"1\"\u003e\u003cstrong data-mce-fragment=\"1\"\u003eMaterial:\u003c\/strong\u003e 85% cotton spandex + 15% pearlescent silk\u003c\/span\u003e\u003c\/p\u003e\n\u003c\/li\u003e\n\u003cli data-mce-fragment=\"1\"\u003e\n\u003cp data-mce-fragment=\"1\"\u003e\u003cspan data-mce-fragment=\"1\"\u003e\u003cstrong data-mce-fragment=\"1\"\u003eWeight:\u003c\/strong\u003e 30g\u003c\/span\u003e\u003c\/p\u003e\n\u003c\/li\u003e\n\u003cli data-mce-fragment=\"1\"\u003e\n\u003cp data-mce-fragment=\"1\"\u003e\u003cspan mce-data-marked=\"1\" data-mce-fragment=\"1\"\u003e\u003cstrong data-mce-fragment=\"1\"\u003eColor: \u003c\/strong\u003e\u003cspan class=\"Polaris-Badge_2qgie\" data-mce-fragment=\"1\"\u003eBlack \u003c\/span\u003e\u003cspan class=\"Polaris-Badge_2qgie\" data-mce-fragment=\"1\"\u003eGrey \u003c\/span\u003e\u003cspan class=\"Polaris-Badge_2qgie\" data-mce-fragment=\"1\"\u003eSkin \u003c\/span\u003e\u003cspan class=\"Polaris-Badge_2qgie\" data-mce-fragment=\"1\"\u003eCoffee\u003c\/span\u003e\u003c\/span\u003e\u003c\/p\u003e\n\u003c\/li\u003e\n\u003cli data-mce-fragment=\"1\"\u003e\n\u003cp data-mce-fragment=\"1\"\u003e\u003cspan data-mce-fragment=\"1\"\u003e\u003cstrong data-mce-fragment=\"1\"\u003eSize: \u003c\/strong\u003eAverage size, plus size\u003c\/span\u003e\u003c\/p\u003e\n\u003c\/li\u003e\n\u003c\/ul\u003e\n\u003ch3 data-mce-fragment=\"1\"\u003e\u003cspan style=\"color: #ff2a00;\" data-mce-fragment=\"1\"\u003e\u003cstrong data-mce-fragment=\"1\"\u003ePACKAGE\u003c\/strong\u003e\u003c\/span\u003e\u003c\/h3\u003e\n\u003cul data-mce-fragment=\"1\"\u003e\n\u003cli data-mce-fragment=\"1\"\u003e1 * Pearlescent Silk Stockings\u003c\/li\u003e\n\u003c\/ul\u003e\n\u003ch3 data-mce-fragment=\"1\"\u003e\n\u003cspan style=\"color: #ff2a00;\" data-mce-style=\"color: #ff2a00;\" data-mce-fragment=\"1\"\u003e\u003cstrong data-mce-fragment=\"1\"\u003eNOTE\u003c\/strong\u003e\u003c\/span\u003e\u003cbr data-mce-fragment=\"1\"\u003e\n\u003c\/h3\u003e\n\u003cul data-mce-fragment=\"1\"\u003e\n\u003cli data-mce-fragment=\"1\"\u003ePlease allow slight measurement deviations due to manual measurement.\u003c\/li\u003e\n\u003c\/ul\u003e\n\u003cul data-mce-fragment=\"1\"\u003e\n\u003cli data-mce-fragment=\"1\"\u003eDue to the different monitor and light effect, the actual color of the item might be slightly different from the color showed in the pictures.\u003c\/li\u003e\n\u003c\/ul\u003e","published_at":"2022-06-01T01:33:50-06:00","created_at":"2022-06-01T01:33:58-06:00","vendor":"luluwin","type":"","tags":[],"price":599,"price_min":599,"price_max":599,"available":true,"price_varies":false,"compare_at_price":1099,"compare_at_price_min":1099,"compare_at_price_max":1099,"compare_at_price_varies":false,"variants":[{"id":42040303976602,"title":"Black","option1":"Black","option2":null,"option3":null,"sku":"SO25116-C001","requires_shipping":true,"taxable":false,"featured_image":{"id":33965418938522,"product_id":7352515100826,"position":10,"created_at":"2022-06-01T01:34:02-06:00","updated_at":"2022-06-01T01:34:02-06:00","alt":null,"width":720,"height":720,"src":"\/\/www.luluwin.co.uk\/cdn\/shop\/products\/Fashion-Gradient-Velvet-Pantyhose-07_720x_7cf9c6a3-4bc8-4455-8abc-356a8957305d.jpg?v=1654068842","variant_ids":[42040303976602]},"available":true,"name":"Pearlescent Silk Stockings - Black","public_title":"Black","options":["Black"],"price":599,"weight":0,"compare_at_price":1099,"inventory_management":null,"barcode":null,"featured_media":{"alt":null,"id":26416997826714,"position":10,"preview_image":{"aspect_ratio":1.0,"height":720,"width":720,"src":"\/\/www.luluwin.co.uk\/cdn\/shop\/products\/Fashion-Gradient-Velvet-Pantyhose-07_720x_7cf9c6a3-4bc8-4455-8abc-356a8957305d.jpg?v=1654068842"}},"requires_selling_plan":false,"selling_plan_allocations":[]},{"id":42040304009370,"title":"Grey","option1":"Grey","option2":null,"option3":null,"sku":"SO25116-C006","requires_shipping":true,"taxable":false,"featured_image":{"id":33965418741914,"product_id":7352515100826,"position":9,"created_at":"2022-06-01T01:34:01-06:00","updated_at":"2022-06-01T01:34:01-06:00","alt":null,"width":800,"height":800,"src":"\/\/www.luluwin.co.uk\/cdn\/shop\/products\/4_8285d241-d8d0-4ab3-becb-627659bfb021.jpg?v=1654068841","variant_ids":[42040304009370]},"available":true,"name":"Pearlescent Silk Stockings - Grey","public_title":"Grey","options":["Grey"],"price":599,"weight":0,"compare_at_price":1099,"inventory_management":null,"barcode":null,"featured_media":{"alt":null,"id":26416997630106,"position":9,"preview_image":{"aspect_ratio":1.0,"height":800,"width":800,"src":"\/\/www.luluwin.co.uk\/cdn\/shop\/products\/4_8285d241-d8d0-4ab3-becb-627659bfb021.jpg?v=1654068841"}},"requires_selling_plan":false,"selling_plan_allocations":[]},{"id":42040304042138,"title":"Skin","option1":"Skin","option2":null,"option3":null,"sku":"SO25116-C083","requires_shipping":true,"taxable":false,"featured_image":{"id":33965419004058,"product_id":7352515100826,"position":11,"created_at":"2022-06-01T01:34:04-06:00","updated_at":"2022-06-01T01:34:04-06:00","alt":null,"width":800,"height":800,"src":"\/\/www.luluwin.co.uk\/cdn\/shop\/products\/1_2b7abe96-36de-4f88-b93d-d31ba6463548.jpg?v=1654068844","variant_ids":[42040304042138]},"available":true,"name":"Pearlescent Silk Stockings - Skin","public_title":"Skin","options":["Skin"],"price":599,"weight":0,"compare_at_price":1099,"inventory_management":null,"barcode":null,"featured_media":{"alt":null,"id":26416997892250,"position":11,"preview_image":{"aspect_ratio":1.0,"height":800,"width":800,"src":"\/\/www.luluwin.co.uk\/cdn\/shop\/products\/1_2b7abe96-36de-4f88-b93d-d31ba6463548.jpg?v=1654068844"}},"requires_selling_plan":false,"selling_plan_allocations":[]},{"id":42040304074906,"title":"Coffee","option1":"Coffee","option2":null,"option3":null,"sku":"SO25116-C015","requires_shipping":true,"taxable":false,"featured_image":{"id":33965419036826,"product_id":7352515100826,"position":12,"created_at":"2022-06-01T01:34:05-06:00","updated_at":"2022-06-01T01:34:05-06:00","alt":null,"width":800,"height":800,"src":"\/\/www.luluwin.co.uk\/cdn\/shop\/products\/7_f2d8275b-44dc-4d11-8270-d6a69de3d8ee.jpg?v=1654068845","variant_ids":[42040304074906]},"available":true,"name":"Pearlescent Silk Stockings - Coffee","public_title":"Coffee","options":["Coffee"],"price":599,"weight":0,"compare_at_price":1099,"inventory_management":null,"barcode":null,"featured_media":{"alt":null,"id":26416997925018,"position":12,"preview_image":{"aspect_ratio":1.0,"height":800,"width":800,"src":"\/\/www.luluwin.co.uk\/cdn\/shop\/products\/7_f2d8275b-44dc-4d11-8270-d6a69de3d8ee.jpg?v=1654068845"}},"requires_selling_plan":false,"selling_plan_allocations":[]}],"images":["\/\/www.luluwin.co.uk\/cdn\/shop\/products\/Fashion-Gradient-Velvet-Pantyhose-01_590x_82d62468-dfee-4b8b-b8fe-472951bf9c9c.jpg?v=1654068838","\/\/www.luluwin.co.uk\/cdn\/shop\/products\/Fashion-Gradient-Velvet-Pantyhose-04_720x_7b0e273a-1d3c-4f40-9b6e-c2e1b8b54029.jpg?v=1654068838","\/\/www.luluwin.co.uk\/cdn\/shop\/products\/Fashion-Gradient-Velvet-Pantyhose-006_720x_0bbeed41-e18f-421c-80c7-b5921a822788.jpg?v=1654068838","\/\/www.luluwin.co.uk\/cdn\/shop\/products\/11_a5115e07-b05f-4e7f-a18c-6bfb78048d2c.jpg?v=1654068838","\/\/www.luluwin.co.uk\/cdn\/shop\/products\/Fashion-Gradient-Velvet-Pantyhose-03_720x_5da10abb-e3a0-4667-893a-48f0a37b24b5.jpg?v=1654068838","\/\/www.luluwin.co.uk\/cdn\/shop\/products\/2_e818f3e0-076f-434b-9892-e510a51227f8.jpg?v=1654068838","\/\/www.luluwin.co.uk\/cdn\/shop\/products\/8_4aa37681-999c-4caa-9530-c7635b034a4e.jpg?v=1654068838","\/\/www.luluwin.co.uk\/cdn\/shop\/products\/3_3b0da8d7-d0ac-41f2-8c9c-345895be8d7f.jpg?v=1654068838","\/\/www.luluwin.co.uk\/cdn\/shop\/products\/4_8285d241-d8d0-4ab3-becb-627659bfb021.jpg?v=1654068841","\/\/www.luluwin.co.uk\/cdn\/shop\/products\/Fashion-Gradient-Velvet-Pantyhose-07_720x_7cf9c6a3-4bc8-4455-8abc-356a8957305d.jpg?v=1654068842","\/\/www.luluwin.co.uk\/cdn\/shop\/products\/1_2b7abe96-36de-4f88-b93d-d31ba6463548.jpg?v=1654068844","\/\/www.luluwin.co.uk\/cdn\/shop\/products\/7_f2d8275b-44dc-4d11-8270-d6a69de3d8ee.jpg?v=1654068845"],"featured_image":"\/\/www.luluwin.co.uk\/cdn\/shop\/products\/Fashion-Gradient-Velvet-Pantyhose-01_590x_82d62468-dfee-4b8b-b8fe-472951bf9c9c.jpg?v=1654068838","options":["Color"],"media":[{"alt":null,"id":26416997073050,"position":1,"preview_image":{"aspect_ratio":1.0,"height":590,"width":590,"src":"\/\/www.luluwin.co.uk\/cdn\/shop\/products\/Fashion-Gradient-Velvet-Pantyhose-01_590x_82d62468-dfee-4b8b-b8fe-472951bf9c9c.jpg?v=1654068838"},"aspect_ratio":1.0,"height":590,"media_type":"image","src":"\/\/www.luluwin.co.uk\/cdn\/shop\/products\/Fashion-Gradient-Velvet-Pantyhose-01_590x_82d62468-dfee-4b8b-b8fe-472951bf9c9c.jpg?v=1654068838","width":590},{"alt":null,"id":26416997105818,"position":2,"preview_image":{"aspect_ratio":1.0,"height":720,"width":720,"src":"\/\/www.luluwin.co.uk\/cdn\/shop\/products\/Fashion-Gradient-Velvet-Pantyhose-04_720x_7b0e273a-1d3c-4f40-9b6e-c2e1b8b54029.jpg?v=1654068838"},"aspect_ratio":1.0,"height":720,"media_type":"image","src":"\/\/www.luluwin.co.uk\/cdn\/shop\/products\/Fashion-Gradient-Velvet-Pantyhose-04_720x_7b0e273a-1d3c-4f40-9b6e-c2e1b8b54029.jpg?v=1654068838","width":720},{"alt":null,"id":26416997138586,"position":3,"preview_image":{"aspect_ratio":1.0,"height":720,"width":720,"src":"\/\/www.luluwin.co.uk\/cdn\/shop\/products\/Fashion-Gradient-Velvet-Pantyhose-006_720x_0bbeed41-e18f-421c-80c7-b5921a822788.jpg?v=1654068838"},"aspect_ratio":1.0,"height":720,"media_type":"image","src":"\/\/www.luluwin.co.uk\/cdn\/shop\/products\/Fashion-Gradient-Velvet-Pantyhose-006_720x_0bbeed41-e18f-421c-80c7-b5921a822788.jpg?v=1654068838","width":720},{"alt":null,"id":26416997171354,"position":4,"preview_image":{"aspect_ratio":1.0,"height":800,"width":800,"src":"\/\/www.luluwin.co.uk\/cdn\/shop\/products\/11_a5115e07-b05f-4e7f-a18c-6bfb78048d2c.jpg?v=1654068838"},"aspect_ratio":1.0,"height":800,"media_type":"image","src":"\/\/www.luluwin.co.uk\/cdn\/shop\/products\/11_a5115e07-b05f-4e7f-a18c-6bfb78048d2c.jpg?v=1654068838","width":800},{"alt":null,"id":26416997204122,"position":5,"preview_image":{"aspect_ratio":1.0,"height":720,"width":720,"src":"\/\/www.luluwin.co.uk\/cdn\/shop\/products\/Fashion-Gradient-Velvet-Pantyhose-03_720x_5da10abb-e3a0-4667-893a-48f0a37b24b5.jpg?v=1654068838"},"aspect_ratio":1.0,"height":720,"media_type":"image","src":"\/\/www.luluwin.co.uk\/cdn\/shop\/products\/Fashion-Gradient-Velvet-Pantyhose-03_720x_5da10abb-e3a0-4667-893a-48f0a37b24b5.jpg?v=1654068838","width":720},{"alt":null,"id":26416997236890,"position":6,"preview_image":{"aspect_ratio":1.0,"height":800,"width":800,"src":"\/\/www.luluwin.co.uk\/cdn\/shop\/products\/2_e818f3e0-076f-434b-9892-e510a51227f8.jpg?v=1654068838"},"aspect_ratio":1.0,"height":800,"media_type":"image","src":"\/\/www.luluwin.co.uk\/cdn\/shop\/products\/2_e818f3e0-076f-434b-9892-e510a51227f8.jpg?v=1654068838","width":800},{"alt":null,"id":26416997269658,"position":7,"preview_image":{"aspect_ratio":1.0,"height":800,"width":800,"src":"\/\/www.luluwin.co.uk\/cdn\/shop\/products\/8_4aa37681-999c-4caa-9530-c7635b034a4e.jpg?v=1654068838"},"aspect_ratio":1.0,"height":800,"media_type":"image","src":"\/\/www.luluwin.co.uk\/cdn\/shop\/products\/8_4aa37681-999c-4caa-9530-c7635b034a4e.jpg?v=1654068838","width":800},{"alt":null,"id":26416997302426,"position":8,"preview_image":{"aspect_ratio":1.0,"height":800,"width":800,"src":"\/\/www.luluwin.co.uk\/cdn\/shop\/products\/3_3b0da8d7-d0ac-41f2-8c9c-345895be8d7f.jpg?v=1654068838"},"aspect_ratio":1.0,"height":800,"media_type":"image","src":"\/\/www.luluwin.co.uk\/cdn\/shop\/products\/3_3b0da8d7-d0ac-41f2-8c9c-345895be8d7f.jpg?v=1654068838","width":800},{"alt":null,"id":26416997630106,"position":9,"preview_image":{"aspect_ratio":1.0,"height":800,"width":800,"src":"\/\/www.luluwin.co.uk\/cdn\/shop\/products\/4_8285d241-d8d0-4ab3-becb-627659bfb021.jpg?v=1654068841"},"aspect_ratio":1.0,"height":800,"media_type":"image","src":"\/\/www.luluwin.co.uk\/cdn\/shop\/products\/4_8285d241-d8d0-4ab3-becb-627659bfb021.jpg?v=1654068841","width":800},{"alt":null,"id":26416997826714,"position":10,"preview_image":{"aspect_ratio":1.0,"height":720,"width":720,"src":"\/\/www.luluwin.co.uk\/cdn\/shop\/products\/Fashion-Gradient-Velvet-Pantyhose-07_720x_7cf9c6a3-4bc8-4455-8abc-356a8957305d.jpg?v=1654068842"},"aspect_ratio":1.0,"height":720,"media_type":"image","src":"\/\/www.luluwin.co.uk\/cdn\/shop\/products\/Fashion-Gradient-Velvet-Pantyhose-07_720x_7cf9c6a3-4bc8-4455-8abc-356a8957305d.jpg?v=1654068842","width":720},{"alt":null,"id":26416997892250,"position":11,"preview_image":{"aspect_ratio":1.0,"height":800,"width":800,"src":"\/\/www.luluwin.co.uk\/cdn\/shop\/products\/1_2b7abe96-36de-4f88-b93d-d31ba6463548.jpg?v=1654068844"},"aspect_ratio":1.0,"height":800,"media_type":"image","src":"\/\/www.luluwin.co.uk\/cdn\/shop\/products\/1_2b7abe96-36de-4f88-b93d-d31ba6463548.jpg?v=1654068844","width":800},{"alt":null,"id":26416997925018,"position":12,"preview_image":{"aspect_ratio":1.0,"height":800,"width":800,"src":"\/\/www.luluwin.co.uk\/cdn\/shop\/products\/7_f2d8275b-44dc-4d11-8270-d6a69de3d8ee.jpg?v=1654068845"},"aspect_ratio":1.0,"height":800,"media_type":"image","src":"\/\/www.luluwin.co.uk\/cdn\/shop\/products\/7_f2d8275b-44dc-4d11-8270-d6a69de3d8ee.jpg?v=1654068845","width":800}],"requires_selling_plan":false,"selling_plan_groups":[],"content":"\u003cdiv style=\"text-align: center;\" data-mce-fragment=\"1\"\u003e\u003cspan style=\"color: #ff8000;\"\u003e\u003cstrong data-mce-fragment=\"1\"\u003e\u003cb data-mce-fragment=\"1\"\u003e💕Like draping the Milky Way on your legs, the starlight flows freely on your legs.\u003c\/b\u003e\u003c\/strong\u003e\u003c\/span\u003e\u003c\/div\u003e\n\u003cdiv style=\"text-align: center;\" data-mce-fragment=\"1\"\u003e\u003cspan style=\"color: #ff8000;\"\u003e\u003cstrong data-mce-fragment=\"1\"\u003e\u003cb data-mce-fragment=\"1\"\u003e\u003c\/b\u003e\u003c\/strong\u003e\u003c\/span\u003e\u003c\/div\u003e\n\u003cdiv data-mce-fragment=\"1\"\u003e\u003cspan style=\"color: #ff8000;\"\u003e\u003cimg src=\"https:\/\/img.staticdj.com\/0ce03ac4e5baa8e15aa1f85645f72454.gif\" style=\"display: block; margin-left: auto; margin-right: auto;\" width=\"350\" height=\"350\" data-mce-fragment=\"1\" data-mce-src=\"https:\/\/img.staticdj.com\/0ce03ac4e5baa8e15aa1f85645f72454.gif\"\u003e\u003cimg src=\"https:\/\/cdn.shopifycdn.net\/s\/files\/1\/0586\/3718\/9283\/files\/Fashion-Gradient-Velvet-Pantyhose-02_480x480.jpg?v=1642762725\" alt=\"\" style=\"display: block; margin-left: auto; margin-right: auto;\" width=\"350\" height=\"350\"\u003e\u003c\/span\u003e\u003c\/div\u003e\n\u003ch3 data-mce-fragment=\"1\"\u003e\u003cspan style=\"color: #ff2a00;\" data-mce-fragment=\"1\"\u003e\u003cstrong data-mce-fragment=\"1\"\u003eFEATURES\u003c\/strong\u003e\u003c\/span\u003e\u003c\/h3\u003e\n\u003cstrong data-mce-fragment=\"1\"\u003e\u003cb data-mce-fragment=\"1\"\u003e▶\u003cspan data-mce-fragment=\"1\"\u003e \u003c\/span\u003e\u003cspan data-mce-fragment=\"1\"\u003ePearlescent Design:\u003c\/span\u003e\u003c\/b\u003e\u003c\/strong\u003e\u003cbr\u003e\n\u003cul\u003e\n\u003cli\u003eThe slightly shimmering pearlescent design makes your legs\u003cspan\u003e \u003c\/span\u003e\u003cstrong\u003e\u003cb\u003elustrous\u003c\/b\u003e\u003c\/strong\u003e, bringing\u003cspan\u003e \u003c\/span\u003e\u003cstrong\u003e\u003cb\u003eelegance\u003c\/b\u003e\u003c\/strong\u003e,\u003cspan\u003e \u003c\/span\u003e\u003cstrong\u003e\u003cb\u003esexy\u003c\/b\u003e\u003c\/strong\u003e and\u003cspan\u003e \u003c\/span\u003e\u003cstrong\u003e\u003cb\u003echarming\u003c\/b\u003e\u003c\/strong\u003e to the\u003cspan\u003e \u003c\/span\u003e\u003cstrong\u003e\u003cb\u003eextreme.\u003c\/b\u003e\u003c\/strong\u003e\n\u003c\/li\u003e\n\u003c\/ul\u003e\n\u003cp\u003e\u003cstrong\u003e\u003cb\u003e\u003cimg src=\"https:\/\/cdn.shopifycdn.net\/s\/files\/1\/0586\/3718\/9283\/files\/Fashion-Gradient-Velvet-Pantyhose-08_480x480.jpg?v=1642762779\" alt=\"\" style=\"display: block; margin-left: auto; margin-right: auto;\"\u003e\u003c\/b\u003e\u003c\/strong\u003e\u003c\/p\u003e\n\u003cp\u003e\u003cstrong\u003e\u003cb\u003e▶\u003cspan data-mce-fragment=\"1\"\u003e \u003c\/span\u003e\u003cspan\u003eTrendy Collocation:\u003c\/span\u003e\u003c\/b\u003e\u003c\/strong\u003e\u003c\/p\u003e\n\u003cul\u003e\n\u003cli\u003eNot only\u003cspan\u003e \u003c\/span\u003e\u003cstrong\u003e\u003cb\u003ewear it alone\u003c\/b\u003e\u003c\/strong\u003e to have a unique personality but It looks great\u003cspan\u003e \u003c\/span\u003e\u003cstrong\u003e\u003cb\u003eunder ripped jeans\u003c\/b\u003e\u003c\/strong\u003e, paired with skirts, dresses, or even shorts, giving you\u003cspan\u003e \u003c\/span\u003e\u003cstrong\u003e\u003cb\u003esexy for every season\u003c\/b\u003e\u003c\/strong\u003e.\u003c\/li\u003e\n\u003c\/ul\u003e\n\u003cdiv\u003e\u003cimg src=\"https:\/\/cdn.shopify.com\/s\/files\/1\/0356\/3048\/1544\/files\/11_8c53fbfc-96eb-445d-b33d-475fc579abd6_480x480.jpg?v=1644385052\" alt=\"\" style=\"font-size: 1.4em; display: block; margin-left: auto; margin-right: auto;\" data-mce-fragment=\"1\" data-mce-src=\"https:\/\/cdn.shopify.com\/s\/files\/1\/0356\/3048\/1544\/files\/11_8c53fbfc-96eb-445d-b33d-475fc579abd6_480x480.jpg?v=1644385052\"\u003e\u003c\/div\u003e\n\u003cul\u003e\u003c\/ul\u003e\n\u003cp\u003e\u003cstrong\u003e\u003cb\u003e▶\u003cspan data-mce-fragment=\"1\"\u003e \u003c\/span\u003e\u003cspan\u003eUnique Design:\u003c\/span\u003e\u003c\/b\u003e\u003c\/strong\u003e\u003c\/p\u003e\n\u003cul\u003e\n\u003cli\u003e\n\u003cstrong\u003e\u003cb\u003ePearlescent silk technology:\u003c\/b\u003e\u003c\/strong\u003e a different kind of brilliance, does not fade.\u003c\/li\u003e\n\u003cli\u003e\n\u003cstrong\u003e\u003cb\u003eSuper elasticity\u003c\/b\u003e\u003c\/strong\u003e: super stretch, not tight, suitable for women ≤ 90kg.\u003c\/li\u003e\n\u003cli\u003e\n\u003cstrong\u003e\u003cb\u003eWider waist:\u003c\/b\u003e\u003c\/strong\u003e better anti-slip.\u003c\/li\u003e\n\u003cli\u003e\n\u003cstrong\u003e\u003cb\u003eOne-sided add-on:\u003c\/b\u003e\u003c\/strong\u003e more comfortable and close-fitting.\u003c\/li\u003e\n\u003cli\u003e\n\u003cstrong\u003e\u003cb\u003eThickening protection inside the leg root:\u003cspan\u003e \u003c\/span\u003e\u003c\/b\u003e\u003c\/strong\u003emore wear-resistant and durable.\u003c\/li\u003e\n\u003c\/ul\u003e\n\u003cp\u003e\u003cimg src=\"https:\/\/cdn.shopifycdn.net\/s\/files\/1\/0586\/3718\/9283\/files\/Fashion-Gradient-Velvet-Pantyhose-04_480x480.jpg?v=1642762577\" alt=\"\" style=\"display: block; margin-left: auto; margin-right: auto;\"\u003e\u003c\/p\u003e\n\u003cp\u003e\u003cstrong\u003e\u003cb\u003e▶\u003cspan\u003e Exquisite Gift:\u003c\/span\u003e\u003c\/b\u003e\u003c\/strong\u003e\u003c\/p\u003e\n\u003cul\u003e\n\u003cli\u003eFor\u003cspan\u003e \u003c\/span\u003e\u003cstrong\u003e\u003cb\u003eany occasion\u003c\/b\u003e\u003c\/strong\u003e, these luxurious pearl stockings can make you the\u003cspan\u003e \u003c\/span\u003e\u003cstrong\u003e\u003cb\u003emost shining presence\u003cspan\u003e \u003c\/span\u003e\u003c\/b\u003e\u003c\/strong\u003ein the crowd, and are an exquisite gift for the women around you.\u003c\/li\u003e\n\u003c\/ul\u003e\n\u003ch3 data-mce-fragment=\"1\"\u003e\u003cspan style=\"color: #ff2a00;\" data-mce-fragment=\"1\"\u003e\u003cstrong data-mce-fragment=\"1\"\u003eSPECIFICATIONS\u003c\/strong\u003e\u003c\/span\u003e\u003c\/h3\u003e\n\u003cul data-mce-fragment=\"1\"\u003e\n\u003cli data-mce-fragment=\"1\"\u003e\n\u003cp data-mce-fragment=\"1\"\u003e\u003cspan data-mce-fragment=\"1\"\u003e\u003cstrong data-mce-fragment=\"1\"\u003eMaterial:\u003c\/strong\u003e 85% cotton spandex + 15% pearlescent silk\u003c\/span\u003e\u003c\/p\u003e\n\u003c\/li\u003e\n\u003cli data-mce-fragment=\"1\"\u003e\n\u003cp data-mce-fragment=\"1\"\u003e\u003cspan data-mce-fragment=\"1\"\u003e\u003cstrong data-mce-fragment=\"1\"\u003eWeight:\u003c\/strong\u003e 30g\u003c\/span\u003e\u003c\/p\u003e\n\u003c\/li\u003e\n\u003cli data-mce-fragment=\"1\"\u003e\n\u003cp data-mce-fragment=\"1\"\u003e\u003cspan mce-data-marked=\"1\" data-mce-fragment=\"1\"\u003e\u003cstrong data-mce-fragment=\"1\"\u003eColor: \u003c\/strong\u003e\u003cspan class=\"Polaris-Badge_2qgie\" data-mce-fragment=\"1\"\u003eBlack \u003c\/span\u003e\u003cspan class=\"Polaris-Badge_2qgie\" data-mce-fragment=\"1\"\u003eGrey \u003c\/span\u003e\u003cspan class=\"Polaris-Badge_2qgie\" data-mce-fragment=\"1\"\u003eSkin \u003c\/span\u003e\u003cspan class=\"Polaris-Badge_2qgie\" data-mce-fragment=\"1\"\u003eCoffee\u003c\/span\u003e\u003c\/span\u003e\u003c\/p\u003e\n\u003c\/li\u003e\n\u003cli data-mce-fragment=\"1\"\u003e\n\u003cp data-mce-fragment=\"1\"\u003e\u003cspan data-mce-fragment=\"1\"\u003e\u003cstrong data-mce-fragment=\"1\"\u003eSize: \u003c\/strong\u003eAverage size, plus size\u003c\/span\u003e\u003c\/p\u003e\n\u003c\/li\u003e\n\u003c\/ul\u003e\n\u003ch3 data-mce-fragment=\"1\"\u003e\u003cspan style=\"color: #ff2a00;\" data-mce-fragment=\"1\"\u003e\u003cstrong data-mce-fragment=\"1\"\u003ePACKAGE\u003c\/strong\u003e\u003c\/span\u003e\u003c\/h3\u003e\n\u003cul data-mce-fragment=\"1\"\u003e\n\u003cli data-mce-fragment=\"1\"\u003e1 * Pearlescent Silk Stockings\u003c\/li\u003e\n\u003c\/ul\u003e\n\u003ch3 data-mce-fragment=\"1\"\u003e\n\u003cspan style=\"color: #ff2a00;\" data-mce-style=\"color: #ff2a00;\" data-mce-fragment=\"1\"\u003e\u003cstrong data-mce-fragment=\"1\"\u003eNOTE\u003c\/strong\u003e\u003c\/span\u003e\u003cbr data-mce-fragment=\"1\"\u003e\n\u003c\/h3\u003e\n\u003cul data-mce-fragment=\"1\"\u003e\n\u003cli data-mce-fragment=\"1\"\u003ePlease allow slight measurement deviations due to manual measurement.\u003c\/li\u003e\n\u003c\/ul\u003e\n\u003cul data-mce-fragment=\"1\"\u003e\n\u003cli data-mce-fragment=\"1\"\u003eDue to the different monitor and light effect, the actual color of the item might be slightly different from the color showed in the pictures.\u003c\/li\u003e\n\u003c\/ul\u003e"}
Pearlescent Silk Stockings
Adding product to your cart
💕Like draping the Milky Way on your legs, the starlight flows freely on your legs.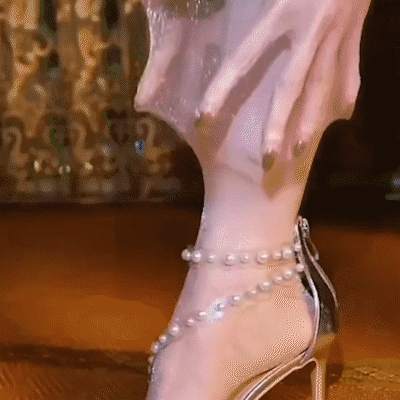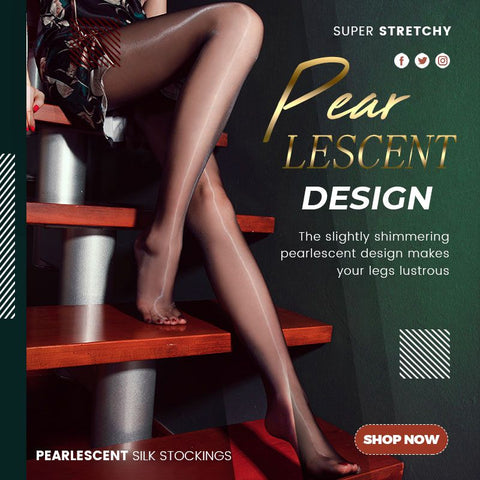 FEATURES
▶
Pearlescent Design:
The slightly shimmering pearlescent design makes your legs

 

lustrous, bringing

 

elegance,

 

sexy and

 

charming to the

 

extreme.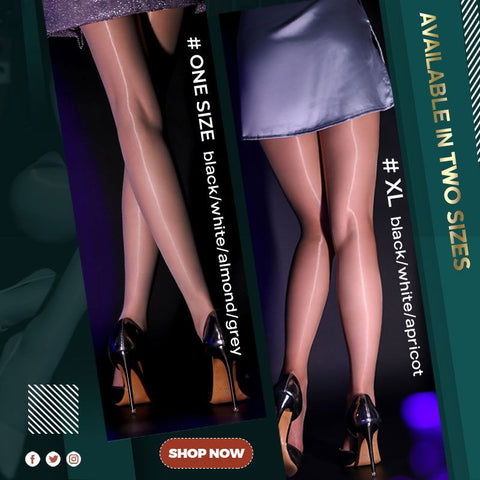 ▶ Trendy Collocation:
Not only

 

wear it alone to have a unique personality but It looks great

 

under ripped jeans, paired with skirts, dresses, or even shorts, giving you

 

sexy for every season.
▶ Unique Design:
Pearlescent silk technology: a different kind of brilliance, does not fade.
Super elasticity: super stretch, not tight, suitable for women ≤ 90kg.
Wider waist: better anti-slip.
One-sided add-on: more comfortable and close-fitting.
Thickening protection inside the leg root:

 

more wear-resistant and durable.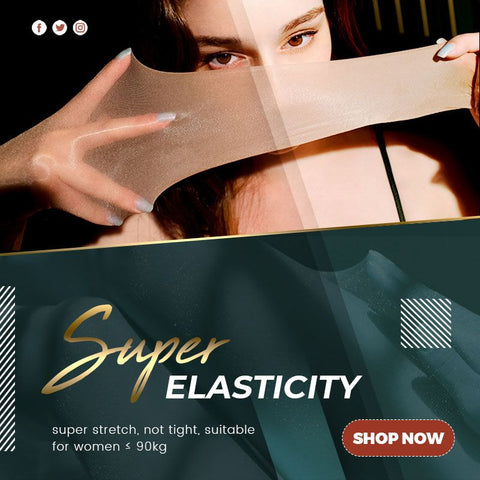 ▶ Exquisite Gift:
For

 

any occasion, these luxurious pearl stockings can make you the

 

most shining presence

 

in the crowd, and are an exquisite gift for the women around you.
SPECIFICATIONS
Material: 85% cotton spandex + 15% pearlescent silk

Weight: 30g

Color: Black Grey Skin Coffee

Size: Average size, plus size
PACKAGE
1 * Pearlescent Silk Stockings
NOTE

Please allow slight measurement deviations due to manual measurement.
Due to the different monitor and light effect, the actual color of the item might be slightly different from the color showed in the pictures.