Red Jasper is the stone of courage, health, and strength. This stone gives you a surge of life force energies, enhancing your endurance and stamina. Its energy is similar to adrenaline, waking you up and energizing your body to boost your energy level. This stone encourages a positive and joyful attitude, giving you the motivation to chase after your dreams.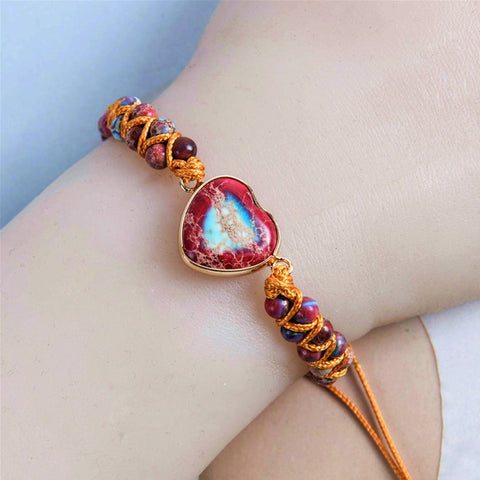 It is an excellent crystal for interpersonal relationships. It smooths family or group problems and promotes solutions and cohesiveness. It attracts love and happiness, and guards against those who would break your heart.
Its frequency awakens creativity and imagination. With its pure yellow energy, Citrine encourages fullness of life, fresh beginnings, and new pursuits.
It does not hold or accumulate negative energy. It works out problems on both the physical and subtle levels, transforming negative thoughts and feelings into positive ones.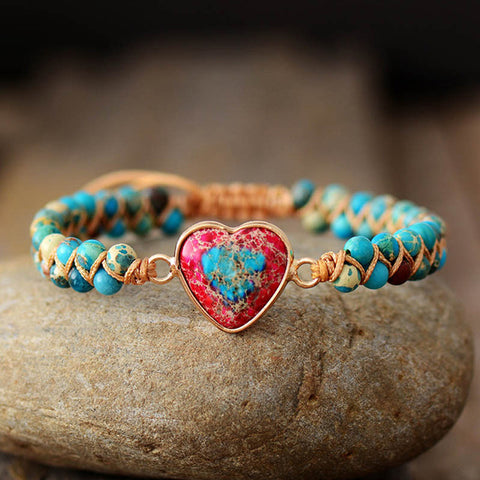 SPECIFICATIONS:
Natural Stones: Red Jasper, Imperial Jasper
Metal: Gold-Plated Alloy
Clasp: Pull-String, Adjustable
Size: 7 inches