Discover this wrap ring engraving based on the example of nature.

Take your time and discover these two unique symbols and choose the one that speaks to your heart.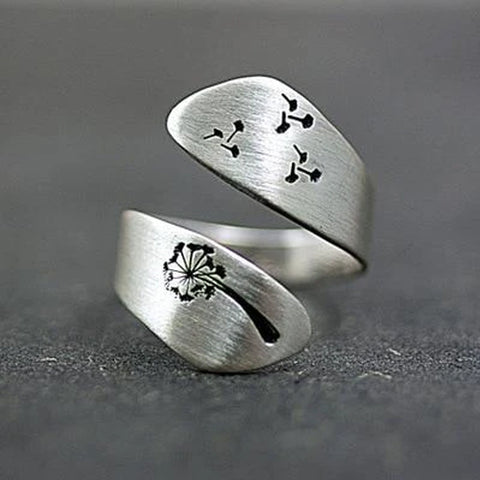 The dandelion is a symbol of our childhood, it represents a simple and sincere desire for happiness.

This cheerful little flower has the peculiarity of growing anywhere and can bloom even in difficult conditions.

Concentrate on this flower and wish inwardly: "Happiness and joy, sunshine and sweetness, may my wish come true".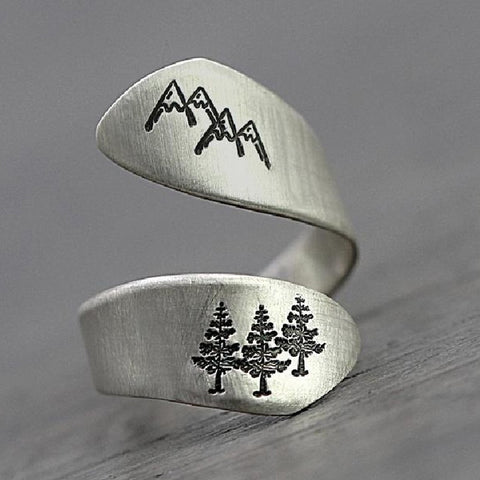 The mountain is a symbol of immensity, a refuge for mind and body.

In mythology it is the symbol of the gods. To climb it requires strength and courage.

This landscape represents the deep tranquility of the mind, to gain height, to better appreciate every moment.

Focus on this feeling of freedom and think inside, "I take a deep breath, I am calm, here and now".

This very fine ring can be adjusted to the size of your finger, you don't need to worry about the size.
SPEICIFCATIONS:
Materials Used: Alloy Silver Plating
Ring Size: Adjustable
Package Include: 1 x Nature Art Ring