👦

🚓

Saving money has never been so fun!

💷

💰
MoneyCar encourages children to develop a habit of economy.💷

MoneyCar, in the form of a sturdy money transport truck, all coins and banknotes are securely protected with a password.

Because MoneyCar has several interesting features, this gives children more "motivation" to make saving habits.
Great gift for Christmas !
FEATURES:
We use flashing lights, sounds and automatic rear bezels that are turned on and off instead of ordinary money storage tanks.
Now, we have made hundreds of children happy. So we found that our technical surprise technology is perfect for children.
It's a cool, beautiful deposit pot, but at the same time it's a great way for kids to save.
That's why most people choose our MoneyCar .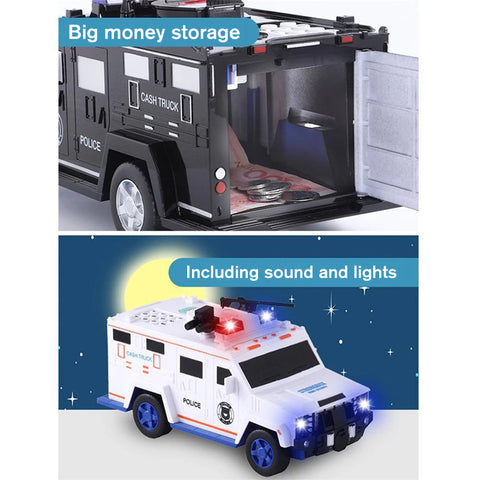 HOW TO USE:
You can insert coins and paper money into MoneyCar.

If you want to withdraw cash, enter your password or fingerprint on the keyboard and the rear bezel will open automatically so you can withdraw cash.

If you enter the wrong password, the light lights up and you hear a beep.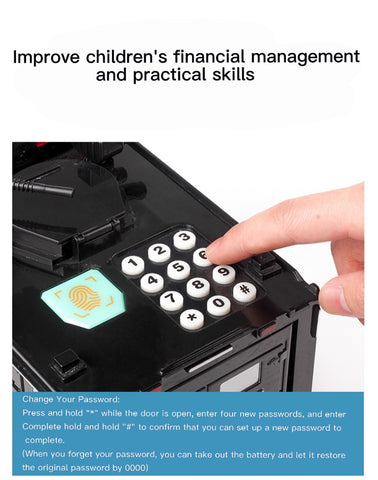 What if I forget my password? 
No problem, you can easily change your password.
If you want to change your password, press and hold "*" while the door is open, enter four new passwords, and enter complete hold and hold "#" to confirm that you can set up a new password to complete.
(When you forget your password, you can take out the battery and let it restore the original password by 0000)
SPECIFICATIONS:
Material:  Plastic
COLOR: BLACK, WHITE, YELLOW, GREY GREEN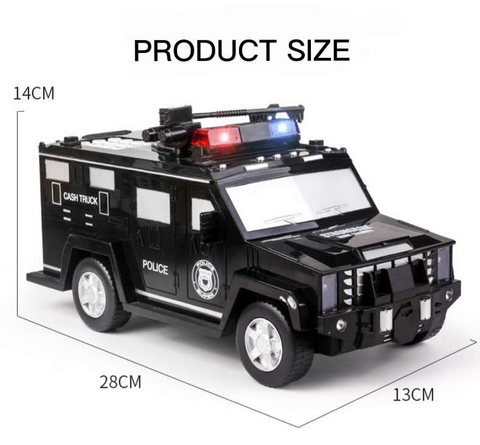 PACKAGE INCLUDES:
1 set × MoneyCar-Children's Creative Toys.