🧡💛💚
Come and use your imagination to create all kinds of interesting toys with LED light up fidget tubes!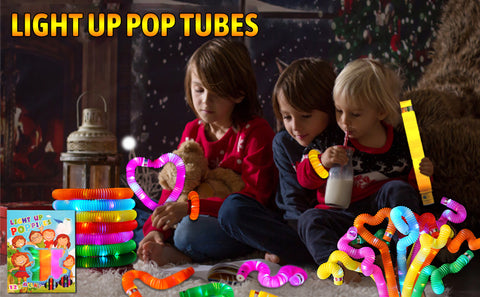 FEATURES
🔹 The new pop tube fidget toy combines LED lights and pop tubes. When you pull out the insulating sheet and turn on the switch, it will emit bright light and last for a long time. Freely stretch and connect the LED glow in the dark pop tubes, which brings unlimited fun and brings a different experience to your vision.

🔹 The sensory pop tubes can be stretched, constructed, spliced and bent at will to create new toys, and imagine a series of interesting scenes such as looking into the distance with a telescope, wearing a bracelet, and making a phone call. Thereby enriching children's imagination and creativity, and enhancing their fingers and hands-on ability.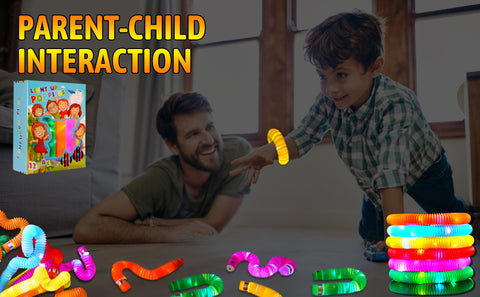 🔹 When the light up pop tubes are stretched and contracted, it will make a pop sound, stimulate hearing, and have a soothing effect. It can attract your attention and help you calm down and refocus in the most stressful situations.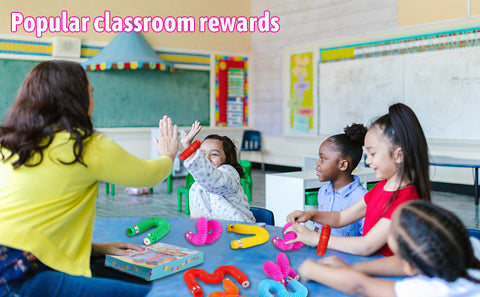 🔹 The sensory pop tube finger toy designed with LED lights can create their own light shows and parties, and children will love it!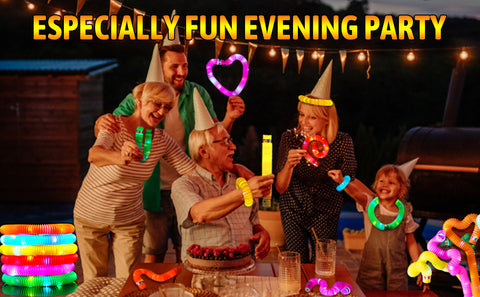 SPECIFICATIONS
Material: Plastic
Color: 6 colors
Weight: 180g / 0.4lb
Size: 2.9cm in diameter, 18cm in length, 66cm after elongation
PACKAGE INCLUDED
6 × LED Pop Tube Fidget Toy