{"id":7348546961562,"title":"Double Crotch Safety Pants","handle":"double-crotch-safety-pants","description":"\u003cp style=\"text-align: center;\"\u003e\u003cspan style=\"color: #68c9c9;\"\u003e\u003cstrong\u003e\u003cspan class=\"VIiyi\" jsaction=\"mouseup:BR6jm\" jsname=\"jqKxS\" lang=\"en\"\u003e\u003cspan class=\"JLqJ4b ChMk0b C1N51c\" data-language-for-alternatives=\"en\" data-language-to-translate-into=\"de\" data-phrase-index=\"0\" data-number-of-phrases=\"1\" jsaction=\"agoMJf:PFBcW;usxOmf:aWLT7;jhKsnd:P7O7bd,F8DmGf;Q4AGo:Gm7gYd,qAKMYb;uFUCPb:pvnm0e,pfE8Hb,PFBcW;f56efd:dJXsye;EnoYf:KNzws,ZJsZZ,JgVSJc;zdMJQc:cCQNKb,ZJsZZ,zchEXc;Ytrrj:JJDvdc;tNR8yc:GeFvjb;oFN6Ye:hij5Wb;bmeZHc:iURhpf;Oxj3Xe:qAKMYb,yaf12d\" jsname=\"txFAF\" jscontroller=\"Zl5N8\" jsdata=\"uqLsIf;_;$1218\" jsmodel=\"SsMkhd\"\u003e\u003cspan class=\"Q4iAWc\" jsaction=\"click:qtZ4nf,GFf3ac,tMZCfe; contextmenu:Nqw7Te,QP7LD; mouseout:Nqw7Te; mouseover:qtZ4nf,c2aHje\" jsname=\"W297wb\"\u003eIce silk without a trace\u003c\/span\u003e\u003c\/span\u003e\u003c\/span\u003e\u003c\/strong\u003e\u003c\/span\u003e\u003c\/p\u003e\n\u003cp style=\"text-align: center;\"\u003e\u003cspan style=\"color: #e9a38a;\"\u003e\u003cstrong\u003e\u003cspan class=\"VIiyi\" jsaction=\"mouseup:BR6jm\" jsname=\"jqKxS\" lang=\"en\"\u003e\u003cspan class=\"JLqJ4b ChMk0b C1N51c\" data-language-for-alternatives=\"en\" data-language-to-translate-into=\"de\" data-phrase-index=\"0\" data-number-of-phrases=\"1\" jsaction=\"agoMJf:PFBcW;usxOmf:aWLT7;jhKsnd:P7O7bd,F8DmGf;Q4AGo:Gm7gYd,qAKMYb;uFUCPb:pvnm0e,pfE8Hb,PFBcW;f56efd:dJXsye;EnoYf:KNzws,ZJsZZ,JgVSJc;zdMJQc:cCQNKb,ZJsZZ,zchEXc;Ytrrj:JJDvdc;tNR8yc:GeFvjb;oFN6Ye:hij5Wb;bmeZHc:iURhpf;Oxj3Xe:qAKMYb,yaf12d\" jsname=\"txFAF\" jscontroller=\"Zl5N8\" jsdata=\"uqLsIf;_;$1243\" jsmodel=\"SsMkhd\"\u003e\u003cspan class=\"Q4iAWc\" jsaction=\"click:qtZ4nf,GFf3ac,tMZCfe; contextmenu:Nqw7Te,QP7LD; mouseout:Nqw7Te; mouseover:qtZ4nf,c2aHje\" jsname=\"W297wb\"\u003eSafe\/Silky\/Cool\u003c\/span\u003e\u003c\/span\u003e\u003c\/span\u003e\u003c\/strong\u003e\u003c\/span\u003e\u003c\/p\u003e\n\u003cp style=\"text-align: center;\"\u003e\u003cspan style=\"color: #e9a38a;\"\u003e\u003cstrong\u003e\u003cimg src=\"https:\/\/img.staticdj.com\/a8ba59539945f02d8c6f985fef3f3351.gif\"\u003e\u003c\/strong\u003e\u003c\/span\u003e\u003c\/p\u003e\n\u003cp\u003e\u003cspan style=\"color: #e9a38a;\"\u003e\u003cstrong\u003e\u003cspan class=\"VIiyi\" jsaction=\"mouseup:BR6jm\" jsname=\"jqKxS\" lang=\"en\"\u003e\u003cspan class=\"JLqJ4b ChMk0b\" data-language-for-alternatives=\"en\" data-language-to-translate-into=\"de\" data-phrase-index=\"0\" data-number-of-phrases=\"1\" jsaction=\"agoMJf:PFBcW;usxOmf:aWLT7;jhKsnd:P7O7bd,F8DmGf;Q4AGo:Gm7gYd,qAKMYb;uFUCPb:pvnm0e,pfE8Hb,PFBcW;f56efd:dJXsye;EnoYf:KNzws,ZJsZZ,JgVSJc;zdMJQc:cCQNKb,ZJsZZ,zchEXc;Ytrrj:JJDvdc;tNR8yc:GeFvjb;oFN6Ye:hij5Wb;bmeZHc:iURhpf;Oxj3Xe:qAKMYb,yaf12d\" jsname=\"txFAF\" jscontroller=\"Zl5N8\" jsdata=\"uqLsIf;_;$1267\" jsmodel=\"SsMkhd\"\u003e\u003cspan class=\"Q4iAWc\" jsaction=\"click:qtZ4nf,GFf3ac,tMZCfe; contextmenu:Nqw7Te,QP7LD; mouseout:Nqw7Te; mouseover:qtZ4nf,c2aHje\" jsname=\"W297wb\"\u003eFEATURES\u003c\/span\u003e\u003c\/span\u003e\u003c\/span\u003e\u003c\/strong\u003e\u003c\/span\u003e\u003c\/p\u003e\n\u003cul\u003e\n\u003cli\u003e\n\u003cspan style=\"color: #68c9c9;\"\u003e\u003cstrong\u003e【\u003cspan class=\"VIiyi\" data-mce-fragment=\"1\" jsname=\"jqKxS\" jsaction=\"mouseup:BR6jm\" lang=\"en\"\u003e\u003cspan data-number-of-phrases=\"1\" data-phrase-index=\"0\" data-language-to-translate-into=\"de\" data-language-for-alternatives=\"en\" class=\"JLqJ4b ChMk0b\" data-mce-fragment=\"1\" jsmodel=\"SsMkhd\" jsdata=\"uqLsIf;_;$1293\" jscontroller=\"Zl5N8\" jsname=\"txFAF\" jsaction=\"agoMJf:PFBcW;usxOmf:aWLT7;jhKsnd:P7O7bd,F8DmGf;Q4AGo:Gm7gYd,qAKMYb;uFUCPb:pvnm0e,pfE8Hb,PFBcW;f56efd:dJXsye;EnoYf:KNzws,ZJsZZ,JgVSJc;zdMJQc:cCQNKb,ZJsZZ,zchEXc;Ytrrj:JJDvdc;tNR8yc:GeFvjb;oFN6Ye:hij5Wb;bmeZHc:iURhpf;Oxj3Xe:qAKMYb,yaf12d\"\u003e\u003cspan class=\"Q4iAWc\" data-mce-fragment=\"1\" jsname=\"W297wb\" jsaction=\"click:qtZ4nf,GFf3ac,tMZCfe; contextmenu:Nqw7Te,QP7LD; mouseout:Nqw7Te; mouseover:qtZ4nf,c2aHje\"\u003eSUITABLE FOR A VARIETY OF BODY TYPES\u003c\/span\u003e\u003c\/span\u003e\u003c\/span\u003e】\u003c\/strong\u003e\u003c\/span\u003e \u003cspan class=\"VIiyi\" data-mce-fragment=\"1\" jsname=\"jqKxS\" jsaction=\"mouseup:BR6jm\" lang=\"en\"\u003e\u003cspan data-number-of-phrases=\"1\" data-phrase-index=\"0\" data-language-to-translate-into=\"de\" data-language-for-alternatives=\"en\" class=\"JLqJ4b ChMk0b\" data-mce-fragment=\"1\" jsmodel=\"SsMkhd\" jsdata=\"uqLsIf;_;$1320\" jscontroller=\"Zl5N8\" jsname=\"txFAF\" jsaction=\"agoMJf:PFBcW;usxOmf:aWLT7;jhKsnd:P7O7bd,F8DmGf;Q4AGo:Gm7gYd,qAKMYb;uFUCPb:pvnm0e,pfE8Hb,PFBcW;f56efd:dJXsye;EnoYf:KNzws,ZJsZZ,JgVSJc;zdMJQc:cCQNKb,ZJsZZ,zchEXc;Ytrrj:JJDvdc;tNR8yc:GeFvjb;oFN6Ye:hij5Wb;bmeZHc:iURhpf;Oxj3Xe:qAKMYb,yaf12d\"\u003e\u003cspan class=\"Q4iAWc\" data-mce-fragment=\"1\" jsname=\"W297wb\" jsaction=\"click:qtZ4nf,GFf3ac,tMZCfe; contextmenu:Nqw7Te,QP7LD; mouseout:Nqw7Te; mouseover:qtZ4nf,c2aHje\"\u003eSlim fit, high elasticity, suitable for a variety of body types, showing a perfect figure.\u003c\/span\u003e\u003c\/span\u003e\u003c\/span\u003e\u003cbr\u003e\n\u003c\/li\u003e\n\u003cli\u003e\n\u003cspan style=\"color: #68c9c9;\"\u003e\u003cstrong\u003e【\u003cspan class=\"VIiyi\" data-mce-fragment=\"1\" jsname=\"jqKxS\" jsaction=\"mouseup:BR6jm\" lang=\"en\"\u003e\u003cspan data-number-of-phrases=\"1\" data-phrase-index=\"0\" data-language-to-translate-into=\"de\" data-language-for-alternatives=\"en\" class=\"JLqJ4b ChMk0b\" data-mce-fragment=\"1\" jsmodel=\"SsMkhd\" jsdata=\"uqLsIf;_;$1347\" jscontroller=\"Zl5N8\" jsname=\"txFAF\" jsaction=\"agoMJf:PFBcW;usxOmf:aWLT7;jhKsnd:P7O7bd,F8DmGf;Q4AGo:Gm7gYd,qAKMYb;uFUCPb:pvnm0e,pfE8Hb,PFBcW;f56efd:dJXsye;EnoYf:KNzws,ZJsZZ,JgVSJc;zdMJQc:cCQNKb,ZJsZZ,zchEXc;Ytrrj:JJDvdc;tNR8yc:GeFvjb;oFN6Ye:hij5Wb;bmeZHc:iURhpf;Oxj3Xe:qAKMYb,yaf12d\"\u003e\u003cspan class=\"Q4iAWc\" data-mce-fragment=\"1\" jsname=\"W297wb\" jsaction=\"click:qtZ4nf,GFf3ac,tMZCfe; contextmenu:Nqw7Te,QP7LD; mouseout:Nqw7Te; mouseover:qtZ4nf,c2aHje\"\u003eCOMFORTABLE AND DURABLE\u003c\/span\u003e\u003c\/span\u003e\u003c\/span\u003e】\u003c\/strong\u003e\u003c\/span\u003e \u003cspan class=\"VIiyi\" data-mce-fragment=\"1\" jsname=\"jqKxS\" jsaction=\"mouseup:BR6jm\" lang=\"en\"\u003e\u003cspan data-number-of-phrases=\"2\" data-phrase-index=\"0\" data-language-to-translate-into=\"de\" data-language-for-alternatives=\"en\" class=\"JLqJ4b ChMk0b\" data-mce-fragment=\"1\" jsmodel=\"SsMkhd\" jsdata=\"uqLsIf;_;$1374\" jscontroller=\"Zl5N8\" jsname=\"txFAF\" jsaction=\"agoMJf:PFBcW;usxOmf:aWLT7;jhKsnd:P7O7bd,F8DmGf;Q4AGo:Gm7gYd,qAKMYb;uFUCPb:pvnm0e,pfE8Hb,PFBcW;f56efd:dJXsye;EnoYf:KNzws,ZJsZZ,JgVSJc;zdMJQc:cCQNKb,ZJsZZ,zchEXc;Ytrrj:JJDvdc;tNR8yc:GeFvjb;oFN6Ye:hij5Wb;bmeZHc:iURhpf;Oxj3Xe:qAKMYb,yaf12d\"\u003e\u003cspan class=\"Q4iAWc\" data-mce-fragment=\"1\" jsname=\"W297wb\" jsaction=\"click:qtZ4nf,GFf3ac,tMZCfe; contextmenu:Nqw7Te,QP7LD; mouseout:Nqw7Te; mouseover:qtZ4nf,c2aHje\"\u003eWear safety pants inside and out, comfortable and refuse embarrassment, good packaging, firm and durable.\u003c\/span\u003e\u003c\/span\u003e \u003cspan data-number-of-phrases=\"2\" data-phrase-index=\"1\" data-language-to-translate-into=\"de\" data-language-for-alternatives=\"en\" class=\"JLqJ4b ChMk0b\" data-mce-fragment=\"1\" jsmodel=\"SsMkhd\" jsdata=\"uqLsIf;_;$1375\" jscontroller=\"Zl5N8\" jsname=\"txFAF\" jsaction=\"agoMJf:PFBcW;usxOmf:aWLT7;jhKsnd:P7O7bd,F8DmGf;Q4AGo:Gm7gYd,qAKMYb;uFUCPb:pvnm0e,pfE8Hb,PFBcW;f56efd:dJXsye;EnoYf:KNzws,ZJsZZ,JgVSJc;zdMJQc:cCQNKb,ZJsZZ,zchEXc;Ytrrj:JJDvdc;tNR8yc:GeFvjb;oFN6Ye:hij5Wb;bmeZHc:iURhpf;Oxj3Xe:qAKMYb,yaf12d\"\u003e\u003cspan class=\"Q4iAWc\" data-mce-fragment=\"1\" jsname=\"W297wb\" jsaction=\"click:qtZ4nf,GFf3ac,tMZCfe; contextmenu:Nqw7Te,QP7LD; mouseout:Nqw7Te; mouseover:qtZ4nf,c2aHje\"\u003eThe \"0\" shackle is not tight, the slim version has high elasticity, the ice silk is cool and breathable, soft and comfortable.\u003c\/span\u003e\u003c\/span\u003e\u003c\/span\u003e\u003cbr\u003e\n\u003c\/li\u003e\n\u003c\/ul\u003e\n\u003cdiv\u003e\u003cimg src=\"https:\/\/cdn.shopify.com\/s\/files\/1\/0566\/9365\/3577\/files\/1-_12_480x480.jpg?v=1652346592\" alt=\"\" style=\"display: block; margin-left: auto; margin-right: auto;\" data-mce-fragment=\"1\" data-mce-src=\"https:\/\/cdn.shopify.com\/s\/files\/1\/0566\/9365\/3577\/files\/1-_12_480x480.jpg?v=1652346592\" width=\"395\" height=\"395\"\u003e\u003c\/div\u003e\n\u003cul\u003e\n\u003cli\u003e\n\u003cspan style=\"color: #68c9c9;\"\u003e\u003cstrong\u003e【\u003cspan class=\"VIiyi\" data-mce-fragment=\"1\" jsname=\"jqKxS\" jsaction=\"mouseup:BR6jm\" lang=\"en\"\u003e\u003cspan data-number-of-phrases=\"1\" data-phrase-index=\"0\" data-language-to-translate-into=\"de\" data-language-for-alternatives=\"en\" class=\"JLqJ4b ChMk0b\" data-mce-fragment=\"1\" jsmodel=\"SsMkhd\" jsdata=\"uqLsIf;_;$1402\" jscontroller=\"Zl5N8\" jsname=\"txFAF\" jsaction=\"agoMJf:PFBcW;usxOmf:aWLT7;jhKsnd:P7O7bd,F8DmGf;Q4AGo:Gm7gYd,qAKMYb;uFUCPb:pvnm0e,pfE8Hb,PFBcW;f56efd:dJXsye;EnoYf:KNzws,ZJsZZ,JgVSJc;zdMJQc:cCQNKb,ZJsZZ,zchEXc;Ytrrj:JJDvdc;tNR8yc:GeFvjb;oFN6Ye:hij5Wb;bmeZHc:iURhpf;Oxj3Xe:qAKMYb,yaf12d\"\u003e\u003cspan class=\"Q4iAWc\" data-mce-fragment=\"1\" jsname=\"W297wb\" jsaction=\"click:qtZ4nf,GFf3ac,tMZCfe; contextmenu:Nqw7Te,QP7LD; mouseout:Nqw7Te; mouseover:qtZ4nf,c2aHje\"\u003eNO ROLL LEGGING SHORTS\u003c\/span\u003e\u003c\/span\u003e\u003c\/span\u003e】\u003c\/strong\u003e\u003c\/span\u003e \u003cspan class=\"VIiyi\" data-mce-fragment=\"1\" jsname=\"jqKxS\" jsaction=\"mouseup:BR6jm\" lang=\"en\"\u003e\u003cspan data-number-of-phrases=\"2\" data-phrase-index=\"0\" data-language-to-translate-into=\"de\" data-language-for-alternatives=\"en\" class=\"JLqJ4b ChMk0b\" data-mce-fragment=\"1\" jsmodel=\"SsMkhd\" jsdata=\"uqLsIf;_;$1429\" jscontroller=\"Zl5N8\" jsname=\"txFAF\" jsaction=\"agoMJf:PFBcW;usxOmf:aWLT7;jhKsnd:P7O7bd,F8DmGf;Q4AGo:Gm7gYd,qAKMYb;uFUCPb:pvnm0e,pfE8Hb,PFBcW;f56efd:dJXsye;EnoYf:KNzws,ZJsZZ,JgVSJc;zdMJQc:cCQNKb,ZJsZZ,zchEXc;Ytrrj:JJDvdc;tNR8yc:GeFvjb;oFN6Ye:hij5Wb;bmeZHc:iURhpf;Oxj3Xe:qAKMYb,yaf12d\"\u003e\u003cspan class=\"Q4iAWc\" data-mce-fragment=\"1\" jsname=\"W297wb\" jsaction=\"click:qtZ4nf,GFf3ac,tMZCfe; contextmenu:Nqw7Te,QP7LD; mouseout:Nqw7Te; mouseover:qtZ4nf,c2aHje\"\u003eThe shorts under the skirt have flat edges and are long above the knee, which can prevent the hem from puckering.\u003c\/span\u003e\u003c\/span\u003e \u003cspan data-number-of-phrases=\"2\" data-phrase-index=\"1\" data-language-to-translate-into=\"de\" data-language-for-alternatives=\"en\" class=\"JLqJ4b ChMk0b\" data-mce-fragment=\"1\" jsmodel=\"SsMkhd\" jsdata=\"uqLsIf;_;$1430\" jscontroller=\"Zl5N8\" jsname=\"txFAF\" jsaction=\"agoMJf:PFBcW;usxOmf:aWLT7;jhKsnd:P7O7bd,F8DmGf;Q4AGo:Gm7gYd,qAKMYb;uFUCPb:pvnm0e,pfE8Hb,PFBcW;f56efd:dJXsye;EnoYf:KNzws,ZJsZZ,JgVSJc;zdMJQc:cCQNKb,ZJsZZ,zchEXc;Ytrrj:JJDvdc;tNR8yc:GeFvjb;oFN6Ye:hij5Wb;bmeZHc:iURhpf;Oxj3Xe:qAKMYb,yaf12d\"\u003e\u003cspan class=\"Q4iAWc\" data-mce-fragment=\"1\" jsname=\"W297wb\" jsaction=\"click:qtZ4nf,GFf3ac,tMZCfe; contextmenu:Nqw7Te,QP7LD; mouseout:Nqw7Te; mouseover:qtZ4nf,c2aHje\"\u003eThese high waist short leggings can tighten your tummy and the extra elastic waistband will not make you feel constricted.\u003c\/span\u003e\u003c\/span\u003e\u003c\/span\u003e\u003cbr\u003e\n\u003c\/li\u003e\n\u003cli\u003e\n\u003cspan style=\"color: #68c9c9;\"\u003e\u003cstrong\u003e【\u003cspan class=\"VIiyi\" data-mce-fragment=\"1\" jsname=\"jqKxS\" jsaction=\"mouseup:BR6jm\" lang=\"en\"\u003e\u003cspan data-number-of-phrases=\"1\" data-phrase-index=\"0\" data-language-to-translate-into=\"de\" data-language-for-alternatives=\"en\" class=\"JLqJ4b ChMk0b\" data-mce-fragment=\"1\" jsmodel=\"SsMkhd\" jsdata=\"uqLsIf;_;$1458\" jscontroller=\"Zl5N8\" jsname=\"txFAF\" jsaction=\"agoMJf:PFBcW;usxOmf:aWLT7;jhKsnd:P7O7bd,F8DmGf;Q4AGo:Gm7gYd,qAKMYb;uFUCPb:pvnm0e,pfE8Hb,PFBcW;f56efd:dJXsye;EnoYf:KNzws,ZJsZZ,JgVSJc;zdMJQc:cCQNKb,ZJsZZ,zchEXc;Ytrrj:JJDvdc;tNR8yc:GeFvjb;oFN6Ye:hij5Wb;bmeZHc:iURhpf;Oxj3Xe:qAKMYb,yaf12d\"\u003e\u003cspan class=\"Q4iAWc\" data-mce-fragment=\"1\" jsname=\"W297wb\" jsaction=\"click:qtZ4nf,GFf3ac,tMZCfe; contextmenu:Nqw7Te,QP7LD; mouseout:Nqw7Te; mouseover:qtZ4nf,c2aHje\"\u003eSHORTS NON-SEEN\u003c\/span\u003e\u003c\/span\u003e\u003c\/span\u003e】\u003c\/strong\u003e\u003c\/span\u003e\u003cspan class=\"VIiyi\" data-mce-fragment=\"1\" jsname=\"jqKxS\" jsaction=\"mouseup:BR6jm\" lang=\"en\"\u003e\u003cspan data-number-of-phrases=\"3\" data-phrase-index=\"0\" data-language-to-translate-into=\"de\" data-language-for-alternatives=\"en\" class=\"JLqJ4b ChMk0b\" data-mce-fragment=\"1\" jsmodel=\"SsMkhd\" jsdata=\"uqLsIf;_;$1486\" jscontroller=\"Zl5N8\" jsname=\"txFAF\" jsaction=\"agoMJf:PFBcW;usxOmf:aWLT7;jhKsnd:P7O7bd,F8DmGf;Q4AGo:Gm7gYd,qAKMYb;uFUCPb:pvnm0e,pfE8Hb,PFBcW;f56efd:dJXsye;EnoYf:KNzws,ZJsZZ,JgVSJc;zdMJQc:cCQNKb,ZJsZZ,zchEXc;Ytrrj:JJDvdc;tNR8yc:GeFvjb;oFN6Ye:hij5Wb;bmeZHc:iURhpf;Oxj3Xe:qAKMYb,yaf12d\"\u003e\u003cspan class=\"Q4iAWc\" data-mce-fragment=\"1\" jsname=\"W297wb\" jsaction=\"click:qtZ4nf,GFf3ac,tMZCfe; contextmenu:Nqw7Te,QP7LD; mouseout:Nqw7Te; mouseover:qtZ4nf,c2aHje\"\u003eDespite being thin and light, they are not see-through at all.\u003c\/span\u003e\u003c\/span\u003e \u003cspan data-number-of-phrases=\"3\" data-phrase-index=\"1\" data-language-to-translate-into=\"de\" data-language-for-alternatives=\"en\" class=\"JLqJ4b ChMk0b\" data-mce-fragment=\"1\" jsmodel=\"SsMkhd\" jsdata=\"uqLsIf;_;$1487\" jscontroller=\"Zl5N8\" jsname=\"txFAF\" jsaction=\"agoMJf:PFBcW;usxOmf:aWLT7;jhKsnd:P7O7bd,F8DmGf;Q4AGo:Gm7gYd,qAKMYb;uFUCPb:pvnm0e,pfE8Hb,PFBcW;f56efd:dJXsye;EnoYf:KNzws,ZJsZZ,JgVSJc;zdMJQc:cCQNKb,ZJsZZ,zchEXc;Ytrrj:JJDvdc;tNR8yc:GeFvjb;oFN6Ye:hij5Wb;bmeZHc:iURhpf;Oxj3Xe:qAKMYb,yaf12d\"\u003e\u003cspan class=\"Q4iAWc\" data-mce-fragment=\"1\" jsname=\"W297wb\" jsaction=\"click:qtZ4nf,GFf3ac,tMZCfe; contextmenu:Nqw7Te,QP7LD; mouseout:Nqw7Te; mouseover:qtZ4nf,c2aHje\"\u003eThey also have good air permeability, you won't feel hot during exercise.\u003c\/span\u003e\u003c\/span\u003e \u003cspan data-number-of-phrases=\"3\" data-phrase-index=\"2\" data-language-to-translate-into=\"de\" data-language-for-alternatives=\"en\" class=\"JLqJ4b ChMk0b\" data-mce-fragment=\"1\" jsmodel=\"SsMkhd\" jsdata=\"uqLsIf;_;$1488\" jscontroller=\"Zl5N8\" jsname=\"txFAF\" jsaction=\"agoMJf:PFBcW;usxOmf:aWLT7;jhKsnd:P7O7bd,F8DmGf;Q4AGo:Gm7gYd,qAKMYb;uFUCPb:pvnm0e,pfE8Hb,PFBcW;f56efd:dJXsye;EnoYf:KNzws,ZJsZZ,JgVSJc;zdMJQc:cCQNKb,ZJsZZ,zchEXc;Ytrrj:JJDvdc;tNR8yc:GeFvjb;oFN6Ye:hij5Wb;bmeZHc:iURhpf;Oxj3Xe:qAKMYb,yaf12d\"\u003e\u003cspan class=\"Q4iAWc\" data-mce-fragment=\"1\" jsname=\"W297wb\" jsaction=\"click:qtZ4nf,GFf3ac,tMZCfe; contextmenu:Nqw7Te,QP7LD; mouseout:Nqw7Te; mouseover:qtZ4nf,c2aHje\"\u003eScrub thighs and protect your thighs from sweat.\u003c\/span\u003e\u003c\/span\u003e\u003c\/span\u003e\n\u003c\/li\u003e\n\u003c\/ul\u003e\n\u003cdiv\u003e\u003cimg src=\"https:\/\/cdn.shopify.com\/s\/files\/1\/0566\/9365\/3577\/files\/1-_11_480x480.jpg?v=1652346637\" alt=\"\" style=\"display: block; margin-left: auto; margin-right: auto;\" data-mce-fragment=\"1\" data-mce-src=\"https:\/\/cdn.shopify.com\/s\/files\/1\/0566\/9365\/3577\/files\/1-_11_480x480.jpg?v=1652346637\" width=\"384\" height=\"384\"\u003e\u003c\/div\u003e\n\u003cul\u003e\n\u003cli\u003e\n\u003cspan style=\"color: #68c9c9;\"\u003e\u003cstrong\u003e【\u003cspan class=\"VIiyi\" data-mce-fragment=\"1\" jsname=\"jqKxS\" jsaction=\"mouseup:BR6jm\" lang=\"en\"\u003e\u003cspan data-number-of-phrases=\"1\" data-phrase-index=\"0\" data-language-to-translate-into=\"de\" data-language-for-alternatives=\"en\" class=\"JLqJ4b ChMk0b\" data-mce-fragment=\"1\" jsmodel=\"SsMkhd\" jsdata=\"uqLsIf;_;$1515\" jscontroller=\"Zl5N8\" jsname=\"txFAF\" jsaction=\"agoMJf:PFBcW;usxOmf:aWLT7;jhKsnd:P7O7bd,F8DmGf;Q4AGo:Gm7gYd,qAKMYb;uFUCPb:pvnm0e,pfE8Hb,PFBcW;f56efd:dJXsye;EnoYf:KNzws,ZJsZZ,JgVSJc;zdMJQc:cCQNKb,ZJsZZ,zchEXc;Ytrrj:JJDvdc;tNR8yc:GeFvjb;oFN6Ye:hij5Wb;bmeZHc:iURhpf;Oxj3Xe:qAKMYb,yaf12d\"\u003e\u003cspan class=\"Q4iAWc\" data-mce-fragment=\"1\" jsname=\"W297wb\" jsaction=\"click:qtZ4nf,GFf3ac,tMZCfe; contextmenu:Nqw7Te,QP7LD; mouseout:Nqw7Te; mouseover:qtZ4nf,c2aHje\"\u003eVERSATILE SKINNY SHORTS FOR WOMEN\u003c\/span\u003e\u003c\/span\u003e\u003c\/span\u003e】\u003c\/strong\u003e\u003c\/span\u003e \u003cspan class=\"VIiyi\" data-mce-fragment=\"1\" jsname=\"jqKxS\" jsaction=\"mouseup:BR6jm\" lang=\"en\"\u003e\u003cspan data-number-of-phrases=\"3\" data-phrase-index=\"0\" data-language-to-translate-into=\"de\" data-language-for-alternatives=\"en\" class=\"JLqJ4b ChMk0b\" data-mce-fragment=\"1\" jsmodel=\"SsMkhd\" jsdata=\"uqLsIf;_;$1542\" jscontroller=\"Zl5N8\" jsname=\"txFAF\" jsaction=\"agoMJf:PFBcW;usxOmf:aWLT7;jhKsnd:P7O7bd,F8DmGf;Q4AGo:Gm7gYd,qAKMYb;uFUCPb:pvnm0e,pfE8Hb,PFBcW;f56efd:dJXsye;EnoYf:KNzws,ZJsZZ,JgVSJc;zdMJQc:cCQNKb,ZJsZZ,zchEXc;Ytrrj:JJDvdc;tNR8yc:GeFvjb;oFN6Ye:hij5Wb;bmeZHc:iURhpf;Oxj3Xe:qAKMYb,yaf12d\"\u003e\u003cspan class=\"Q4iAWc\" data-mce-fragment=\"1\" jsname=\"W297wb\" jsaction=\"click:qtZ4nf,GFf3ac,tMZCfe; contextmenu:Nqw7Te,QP7LD; mouseout:Nqw7Te; mouseover:qtZ4nf,c2aHje\"\u003eYou can wear these panties however you want!\u003c\/span\u003e\u003c\/span\u003e \u003cspan data-number-of-phrases=\"3\" data-phrase-index=\"1\" data-language-to-translate-into=\"de\" data-language-for-alternatives=\"en\" class=\"JLqJ4b ChMk0b\" data-mce-fragment=\"1\" jsmodel=\"SsMkhd\" jsdata=\"uqLsIf;_;$1543\" jscontroller=\"Zl5N8\" jsname=\"txFAF\" jsaction=\"agoMJf:PFBcW;usxOmf:aWLT7;jhKsnd:P7O7bd,F8DmGf;Q4AGo:Gm7gYd,qAKMYb;uFUCPb:pvnm0e,pfE8Hb,PFBcW;f56efd:dJXsye;EnoYf:KNzws,ZJsZZ,JgVSJc;zdMJQc:cCQNKb,ZJsZZ,zchEXc;Ytrrj:JJDvdc;tNR8yc:GeFvjb;oFN6Ye:hij5Wb;bmeZHc:iURhpf;Oxj3Xe:qAKMYb,yaf12d\"\u003e\u003cspan class=\"Q4iAWc\" data-mce-fragment=\"1\" jsname=\"W297wb\" jsaction=\"click:qtZ4nf,GFf3ac,tMZCfe; contextmenu:Nqw7Te,QP7LD; mouseout:Nqw7Te; mouseover:qtZ4nf,c2aHje\"\u003eThey can be combined with skirts, dresses or long tunics.\u003c\/span\u003e\u003c\/span\u003e \u003cspan data-number-of-phrases=\"3\" data-phrase-index=\"2\" data-language-to-translate-into=\"de\" data-language-for-alternatives=\"en\" class=\"JLqJ4b ChMk0b\" data-mce-fragment=\"1\" jsmodel=\"SsMkhd\" jsdata=\"uqLsIf;_;$1544\" jscontroller=\"Zl5N8\" jsname=\"txFAF\" jsaction=\"agoMJf:PFBcW;usxOmf:aWLT7;jhKsnd:P7O7bd,F8DmGf;Q4AGo:Gm7gYd,qAKMYb;uFUCPb:pvnm0e,pfE8Hb,PFBcW;f56efd:dJXsye;EnoYf:KNzws,ZJsZZ,JgVSJc;zdMJQc:cCQNKb,ZJsZZ,zchEXc;Ytrrj:JJDvdc;tNR8yc:GeFvjb;oFN6Ye:hij5Wb;bmeZHc:iURhpf;Oxj3Xe:qAKMYb,yaf12d\"\u003e\u003cspan class=\"Q4iAWc\" data-mce-fragment=\"1\" jsname=\"W297wb\" jsaction=\"click:qtZ4nf,GFf3ac,tMZCfe; contextmenu:Nqw7Te,QP7LD; mouseout:Nqw7Te; mouseover:qtZ4nf,c2aHje\"\u003eAnd you can also wear them as casual wear.\u003c\/span\u003e\u003c\/span\u003e\u003c\/span\u003e\u003cbr\u003e\n\u003c\/li\u003e\n\u003c\/ul\u003e\n\u003cdiv\u003e\u003cimg src=\"https:\/\/cdn.shopify.com\/s\/files\/1\/0566\/9365\/3577\/files\/4a3f9d8a8ae152035c3f365ea44b98da_480x480.gif?v=1652346499\" alt=\"\" style=\"display: block; margin-left: auto; margin-right: auto;\" data-mce-fragment=\"1\" data-mce-src=\"https:\/\/cdn.shopify.com\/s\/files\/1\/0566\/9365\/3577\/files\/4a3f9d8a8ae152035c3f365ea44b98da_480x480.gif?v=1652346499\" width=\"386\" height=\"423\"\u003e\u003c\/div\u003e\n\u003cul\u003e\u003c\/ul\u003e\n\u003cp\u003e\u003cspan style=\"color: #e9a38a;\"\u003e\u003cstrong\u003e\u003cspan class=\"VIiyi\" jsaction=\"mouseup:BR6jm\" jsname=\"jqKxS\" lang=\"en\"\u003e\u003cspan class=\"JLqJ4b ChMk0b\" data-language-for-alternatives=\"en\" data-language-to-translate-into=\"de\" data-phrase-index=\"0\" data-number-of-phrases=\"1\" jsaction=\"agoMJf:PFBcW;usxOmf:aWLT7;jhKsnd:P7O7bd,F8DmGf;Q4AGo:Gm7gYd,qAKMYb;uFUCPb:pvnm0e,pfE8Hb,PFBcW;f56efd:dJXsye;EnoYf:KNzws,ZJsZZ,JgVSJc;zdMJQc:cCQNKb,ZJsZZ,zchEXc;Ytrrj:JJDvdc;tNR8yc:GeFvjb;oFN6Ye:hij5Wb;bmeZHc:iURhpf;Oxj3Xe:qAKMYb,yaf12d\" jsname=\"txFAF\" jscontroller=\"Zl5N8\" jsdata=\"uqLsIf;_;$1571\" jsmodel=\"SsMkhd\"\u003e\u003cspan class=\"Q4iAWc\" jsaction=\"click:qtZ4nf,GFf3ac,tMZCfe; contextmenu:Nqw7Te,QP7LD; mouseout:Nqw7Te; mouseover:qtZ4nf,c2aHje\" jsname=\"W297wb\"\u003eSPECIFICATIONS\u003c\/span\u003e\u003c\/span\u003e\u003c\/span\u003e\u003c\/strong\u003e\u003c\/span\u003e\u003c\/p\u003e\n\u003cul\u003e\n\u003cli\u003e\n\u003cstrong\u003e\u003c\/strong\u003e\u003cspan class=\"VIiyi\" data-mce-fragment=\"1\" jsname=\"jqKxS\" jsaction=\"mouseup:BR6jm\" lang=\"en\"\u003e\u003cspan data-number-of-phrases=\"1\" data-phrase-index=\"0\" data-language-to-translate-into=\"fr\" data-language-for-alternatives=\"en\" class=\"JLqJ4b ChMk0b C1N51c\" data-mce-fragment=\"1\" jsmodel=\"SsMkhd\" jsdata=\"uqLsIf;_;$1611\" jscontroller=\"Zl5N8\" jsname=\"txFAF\" jsaction=\"agoMJf:PFBcW;usxOmf:aWLT7;jhKsnd:P7O7bd,F8DmGf;Q4AGo:Gm7gYd,qAKMYb;uFUCPb:pvnm0e,pfE8Hb,PFBcW;f56efd:dJXsye;EnoYf:KNzws,ZJsZZ,JgVSJc;zdMJQc:cCQNKb,ZJsZZ,zchEXc;Ytrrj:JJDvdc;tNR8yc:GeFvjb;oFN6Ye:hij5Wb;bmeZHc:iURhpf;Oxj3Xe:qAKMYb,yaf12d\"\u003e\u003cspan class=\"Q4iAWc\" data-mce-fragment=\"1\" jsname=\"W297wb\" jsaction=\"click:qtZ4nf,GFf3ac,tMZCfe; contextmenu:Nqw7Te,QP7LD; mouseout:Nqw7Te; mouseover:qtZ4nf,c2aHje\"\u003e\u003cstrong\u003eMaterial:\u003c\/strong\u003e \u003cspan data-number-of-phrases=\"1\" data-phrase-index=\"0\" data-language-to-translate-into=\"zh-CN\" data-language-for-alternatives=\"en\" class=\"JLqJ4b ChMk0b\" data-mce-fragment=\"1\" jsmodel=\"SsMkhd\" jsdata=\"uqLsIf;_;$1669\" jscontroller=\"Zl5N8\" jsname=\"txFAF\" jsaction=\"agoMJf:PFBcW;usxOmf:aWLT7;jhKsnd:P7O7bd,F8DmGf;Q4AGo:Gm7gYd,qAKMYb;uFUCPb:pvnm0e,pfE8Hb,PFBcW;f56efd:dJXsye;EnoYf:KNzws,ZJsZZ,JgVSJc;zdMJQc:cCQNKb,ZJsZZ,zchEXc;Ytrrj:JJDvdc;tNR8yc:GeFvjb;oFN6Ye:hij5Wb;bmeZHc:iURhpf;Oxj3Xe:qAKMYb,yaf12d\"\u003epolyester\u003c\/span\u003e\u003c\/span\u003e\u003c\/span\u003e\u003c\/span\u003e\u003cbr\u003e\n\u003c\/li\u003e\n\u003cli\u003e\n\u003cstrong\u003e\u003c\/strong\u003e\u003cspan class=\"VIiyi\" data-mce-fragment=\"1\" jsname=\"jqKxS\" jsaction=\"mouseup:BR6jm\" lang=\"en\"\u003e\u003cspan data-number-of-phrases=\"1\" data-phrase-index=\"0\" data-language-to-translate-into=\"de\" data-language-for-alternatives=\"en\" class=\"JLqJ4b ChMk0b C1N51c\" data-mce-fragment=\"1\" jsmodel=\"SsMkhd\" jsdata=\"uqLsIf;_;$1780\" jscontroller=\"Zl5N8\" jsname=\"txFAF\" jsaction=\"agoMJf:PFBcW;usxOmf:aWLT7;jhKsnd:P7O7bd,F8DmGf;Q4AGo:Gm7gYd,qAKMYb;uFUCPb:pvnm0e,pfE8Hb,PFBcW;f56efd:dJXsye;EnoYf:KNzws,ZJsZZ,JgVSJc;zdMJQc:cCQNKb,ZJsZZ,zchEXc;Ytrrj:JJDvdc;tNR8yc:GeFvjb;oFN6Ye:hij5Wb;bmeZHc:iURhpf;Oxj3Xe:qAKMYb,yaf12d\"\u003e\u003cspan class=\"Q4iAWc\" data-mce-fragment=\"1\" jsname=\"W297wb\" jsaction=\"click:qtZ4nf,GFf3ac,tMZCfe; contextmenu:Nqw7Te,QP7LD; mouseout:Nqw7Te; mouseover:qtZ4nf,c2aHje\"\u003e\u003cstrong\u003ePants length:\u003c\/strong\u003e three-point pants\/safety pants\u003c\/span\u003e\u003c\/span\u003e\u003c\/span\u003e\u003cbr\u003e\n\u003c\/li\u003e\n\u003cli\u003e\n\u003cstrong\u003e\u003c\/strong\u003e\u003cspan class=\"VIiyi\" data-mce-fragment=\"1\" jsname=\"jqKxS\" jsaction=\"mouseup:BR6jm\" lang=\"en\"\u003e\u003cspan data-number-of-phrases=\"1\" data-phrase-index=\"0\" data-language-to-translate-into=\"de\" data-language-for-alternatives=\"en\" class=\"JLqJ4b ChMk0b C1N51c\" data-mce-fragment=\"1\" jsmodel=\"SsMkhd\" jsdata=\"uqLsIf;_;$1826\" jscontroller=\"Zl5N8\" jsname=\"txFAF\" jsaction=\"agoMJf:PFBcW;usxOmf:aWLT7;jhKsnd:P7O7bd,F8DmGf;Q4AGo:Gm7gYd,qAKMYb;uFUCPb:pvnm0e,pfE8Hb,PFBcW;f56efd:dJXsye;EnoYf:KNzws,ZJsZZ,JgVSJc;zdMJQc:cCQNKb,ZJsZZ,zchEXc;Ytrrj:JJDvdc;tNR8yc:GeFvjb;oFN6Ye:hij5Wb;bmeZHc:iURhpf;Oxj3Xe:qAKMYb,yaf12d\"\u003e\u003cspan class=\"Q4iAWc\" data-mce-fragment=\"1\" jsname=\"W297wb\" jsaction=\"click:qtZ4nf,GFf3ac,tMZCfe; contextmenu:Nqw7Te,QP7LD; mouseout:Nqw7Te; mouseover:qtZ4nf,c2aHje\"\u003e\u003cstrong\u003eThickness:\u003c\/strong\u003e thin section\u003c\/span\u003e\u003c\/span\u003e\u003c\/span\u003e\u003cbr\u003e\n\u003c\/li\u003e\n\u003cli\u003e\n\u003cstrong\u003e\u003c\/strong\u003e\u003cspan class=\"VIiyi\" data-mce-fragment=\"1\" jsname=\"jqKxS\" jsaction=\"mouseup:BR6jm\" lang=\"en\"\u003e\u003cspan data-number-of-phrases=\"1\" data-phrase-index=\"0\" data-language-to-translate-into=\"de\" data-language-for-alternatives=\"en\" class=\"JLqJ4b ChMk0b C1N51c\" data-mce-fragment=\"1\" jsmodel=\"SsMkhd\" jsdata=\"uqLsIf;_;$1850\" jscontroller=\"Zl5N8\" jsname=\"txFAF\" jsaction=\"agoMJf:PFBcW;usxOmf:aWLT7;jhKsnd:P7O7bd,F8DmGf;Q4AGo:Gm7gYd,qAKMYb;uFUCPb:pvnm0e,pfE8Hb,PFBcW;f56efd:dJXsye;EnoYf:KNzws,ZJsZZ,JgVSJc;zdMJQc:cCQNKb,ZJsZZ,zchEXc;Ytrrj:JJDvdc;tNR8yc:GeFvjb;oFN6Ye:hij5Wb;bmeZHc:iURhpf;Oxj3Xe:qAKMYb,yaf12d\"\u003e\u003cspan class=\"Q4iAWc\" data-mce-fragment=\"1\" jsname=\"W297wb\" jsaction=\"click:qtZ4nf,GFf3ac,tMZCfe; contextmenu:Nqw7Te,QP7LD; mouseout:Nqw7Te; mouseover:qtZ4nf,c2aHje\"\u003e\u003cstrong\u003ePattern:\u003c\/strong\u003e solid color\u003c\/span\u003e\u003c\/span\u003e\u003c\/span\u003e\u003cbr\u003e\n\u003c\/li\u003e\n\u003cli\u003e\n\u003cstrong\u003e\u003cspan class=\"VIiyi\" data-mce-fragment=\"1\" jsname=\"jqKxS\" jsaction=\"mouseup:BR6jm\" lang=\"en\"\u003e\u003cspan data-number-of-phrases=\"1\" data-phrase-index=\"0\" data-language-to-translate-into=\"de\" data-language-for-alternatives=\"en\" class=\"JLqJ4b ChMk0b\" data-mce-fragment=\"1\" jsmodel=\"SsMkhd\" jsdata=\"uqLsIf;_;$1874\" jscontroller=\"Zl5N8\" jsname=\"txFAF\" jsaction=\"agoMJf:PFBcW;usxOmf:aWLT7;jhKsnd:P7O7bd,F8DmGf;Q4AGo:Gm7gYd,qAKMYb;uFUCPb:pvnm0e,pfE8Hb,PFBcW;f56efd:dJXsye;EnoYf:KNzws,ZJsZZ,JgVSJc;zdMJQc:cCQNKb,ZJsZZ,zchEXc;Ytrrj:JJDvdc;tNR8yc:GeFvjb;oFN6Ye:hij5Wb;bmeZHc:iURhpf;Oxj3Xe:qAKMYb,yaf12d\"\u003e\u003cspan class=\"Q4iAWc\" data-mce-fragment=\"1\" jsname=\"W297wb\" jsaction=\"click:qtZ4nf,GFf3ac,tMZCfe; contextmenu:Nqw7Te,QP7LD; mouseout:Nqw7Te; mouseover:qtZ4nf,c2aHje\"\u003eWeight\u003c\/span\u003e\u003c\/span\u003e\u003c\/span\u003e:\u003c\/strong\u003e 65 g\u003c\/li\u003e\n\u003cli\u003e\n\u003cstrong\u003e\u003c\/strong\u003e\u003cspan class=\"VIiyi\" data-mce-fragment=\"1\" jsname=\"jqKxS\" jsaction=\"mouseup:BR6jm\" lang=\"en\"\u003e\u003cspan data-number-of-phrases=\"1\" data-phrase-index=\"0\" data-language-to-translate-into=\"de\" data-language-for-alternatives=\"en\" class=\"JLqJ4b ChMk0b C1N51c\" data-mce-fragment=\"1\" jsmodel=\"SsMkhd\" jsdata=\"uqLsIf;_;$1898\" jscontroller=\"Zl5N8\" jsname=\"txFAF\" jsaction=\"agoMJf:PFBcW;usxOmf:aWLT7;jhKsnd:P7O7bd,F8DmGf;Q4AGo:Gm7gYd,qAKMYb;uFUCPb:pvnm0e,pfE8Hb,PFBcW;f56efd:dJXsye;EnoYf:KNzws,ZJsZZ,JgVSJc;zdMJQc:cCQNKb,ZJsZZ,zchEXc;Ytrrj:JJDvdc;tNR8yc:GeFvjb;oFN6Ye:hij5Wb;bmeZHc:iURhpf;Oxj3Xe:qAKMYb,yaf12d\"\u003e\u003cspan class=\"Q4iAWc\" data-mce-fragment=\"1\" jsname=\"W297wb\" jsaction=\"click:qtZ4nf,GFf3ac,tMZCfe; contextmenu:Nqw7Te,QP7LD; mouseout:Nqw7Te; mouseover:qtZ4nf,c2aHje\"\u003e\u003cstrong\u003eColor:\u003c\/strong\u003e skin, black, white\u003c\/span\u003e\u003c\/span\u003e\u003c\/span\u003e\u003cbr\u003e\n\u003c\/li\u003e\n\u003cli\u003e\n\u003cstrong\u003eSize:\u003c\/strong\u003e\u003cspan class=\"VIiyi\" data-mce-fragment=\"1\" jsname=\"jqKxS\" jsaction=\"mouseup:BR6jm\" lang=\"en\"\u003e\u003cspan data-number-of-phrases=\"1\" data-phrase-index=\"0\" data-language-to-translate-into=\"de\" data-language-for-alternatives=\"en\" class=\"JLqJ4b ChMk0b C1N51c\" data-mce-fragment=\"1\" jsmodel=\"SsMkhd\" jsdata=\"uqLsIf;_;$1923\" jscontroller=\"Zl5N8\" jsname=\"txFAF\" jsaction=\"agoMJf:PFBcW;usxOmf:aWLT7;jhKsnd:P7O7bd,F8DmGf;Q4AGo:Gm7gYd,qAKMYb;uFUCPb:pvnm0e,pfE8Hb,PFBcW;f56efd:dJXsye;EnoYf:KNzws,ZJsZZ,JgVSJc;zdMJQc:cCQNKb,ZJsZZ,zchEXc;Ytrrj:JJDvdc;tNR8yc:GeFvjb;oFN6Ye:hij5Wb;bmeZHc:iURhpf;Oxj3Xe:qAKMYb,yaf12d\"\u003e\u003cspan class=\"Q4iAWc\" data-mce-fragment=\"1\" jsname=\"W297wb\" jsaction=\"click:qtZ4nf,GFf3ac,tMZCfe; contextmenu:Nqw7Te,QP7LD; mouseout:Nqw7Te; mouseover:qtZ4nf,c2aHje\"\u003eL (suitable for 40~62kg) XL (suitable for 63~80kg)\u003c\/span\u003e\u003c\/span\u003e\u003c\/span\u003e\n\u003c\/li\u003e\n\u003c\/ul\u003e\n\u003cp\u003e\u003cspan style=\"color: #e9a38a;\"\u003e\u003cstrong\u003e\u003cspan class=\"VIiyi\" jsname=\"jqKxS\" jsaction=\"mouseup:BR6jm\" lang=\"en\"\u003e\u003cspan data-number-of-phrases=\"1\" data-phrase-index=\"0\" data-language-to-translate-into=\"de\" data-language-for-alternatives=\"en\" class=\"JLqJ4b ChMk0b C1N51c\" jsmodel=\"SsMkhd\" jsdata=\"uqLsIf;_;$1948\" jscontroller=\"Zl5N8\" jsname=\"txFAF\" jsaction=\"agoMJf:PFBcW;usxOmf:aWLT7;jhKsnd:P7O7bd,F8DmGf;Q4AGo:Gm7gYd,qAKMYb;uFUCPb:pvnm0e,pfE8Hb,PFBcW;f56efd:dJXsye;EnoYf:KNzws,ZJsZZ,JgVSJc;zdMJQc:cCQNKb,ZJsZZ,zchEXc;Ytrrj:JJDvdc;tNR8yc:GeFvjb;oFN6Ye:hij5Wb;bmeZHc:iURhpf;Oxj3Xe:qAKMYb,yaf12d\"\u003e\u003cspan class=\"Q4iAWc\" jsname=\"W297wb\" jsaction=\"click:qtZ4nf,GFf3ac,tMZCfe; contextmenu:Nqw7Te,QP7LD; mouseout:Nqw7Te; mouseover:qtZ4nf,c2aHje\"\u003ePACKAGE INCLUDES\u003c\/span\u003e\u003c\/span\u003e\u003c\/span\u003e\u003c\/strong\u003e\u003c\/span\u003e\u003c\/p\u003e\n\u003cul\u003e\n\u003cli\u003e1 * Double Crotch Safety Pants\u003cbr\u003e\n\u003c\/li\u003e\n\u003c\/ul\u003e","published_at":"2022-05-27T23:15:07-06:00","created_at":"2022-05-27T23:15:18-06:00","vendor":"luluwin","type":"","tags":["women's clothing"],"price":999,"price_min":999,"price_max":999,"available":true,"price_varies":false,"compare_at_price":1999,"compare_at_price_min":1999,"compare_at_price_max":1999,"compare_at_price_varies":false,"variants":[{"id":42025378971802,"title":"Skin \/ L (suitable for 40~62kg)","option1":"Skin","option2":"L (suitable for 40~62kg)","option3":null,"sku":"UN29869-C083-S00L","requires_shipping":true,"taxable":false,"featured_image":null,"available":true,"name":"Double Crotch Safety Pants - Skin \/ L (suitable for 40~62kg)","public_title":"Skin \/ L (suitable for 40~62kg)","options":["Skin","L (suitable for 40~62kg)"],"price":999,"weight":0,"compare_at_price":1999,"inventory_management":null,"barcode":null,"requires_selling_plan":false,"selling_plan_allocations":[]},{"id":42025379004570,"title":"Skin \/ XL (suitable for 63~80kg)","option1":"Skin","option2":"XL (suitable for 63~80kg)","option3":null,"sku":"UN29869-C083-S00X","requires_shipping":true,"taxable":false,"featured_image":null,"available":true,"name":"Double Crotch Safety Pants - Skin \/ XL (suitable for 63~80kg)","public_title":"Skin \/ XL (suitable for 63~80kg)","options":["Skin","XL (suitable for 63~80kg)"],"price":999,"weight":0,"compare_at_price":1999,"inventory_management":null,"barcode":null,"requires_selling_plan":false,"selling_plan_allocations":[]},{"id":42025379037338,"title":"Black \/ L (suitable for 40~62kg)","option1":"Black","option2":"L (suitable for 40~62kg)","option3":null,"sku":"UN29869-C001-S00L","requires_shipping":true,"taxable":false,"featured_image":null,"available":true,"name":"Double Crotch Safety Pants - Black \/ L (suitable for 40~62kg)","public_title":"Black \/ L (suitable for 40~62kg)","options":["Black","L (suitable for 40~62kg)"],"price":999,"weight":0,"compare_at_price":1999,"inventory_management":null,"barcode":null,"requires_selling_plan":false,"selling_plan_allocations":[]},{"id":42025379070106,"title":"Black \/ XL (suitable for 63~80kg)","option1":"Black","option2":"XL (suitable for 63~80kg)","option3":null,"sku":"UN29869-C001-S00X","requires_shipping":true,"taxable":false,"featured_image":null,"available":true,"name":"Double Crotch Safety Pants - Black \/ XL (suitable for 63~80kg)","public_title":"Black \/ XL (suitable for 63~80kg)","options":["Black","XL (suitable for 63~80kg)"],"price":999,"weight":0,"compare_at_price":1999,"inventory_management":null,"barcode":null,"requires_selling_plan":false,"selling_plan_allocations":[]},{"id":42025379102874,"title":"White \/ L (suitable for 40~62kg)","option1":"White","option2":"L (suitable for 40~62kg)","option3":null,"sku":"UN29869-C005-S00L","requires_shipping":true,"taxable":false,"featured_image":null,"available":true,"name":"Double Crotch Safety Pants - White \/ L (suitable for 40~62kg)","public_title":"White \/ L (suitable for 40~62kg)","options":["White","L (suitable for 40~62kg)"],"price":999,"weight":0,"compare_at_price":1999,"inventory_management":null,"barcode":null,"requires_selling_plan":false,"selling_plan_allocations":[]},{"id":42025379135642,"title":"White \/ XL (suitable for 63~80kg)","option1":"White","option2":"XL (suitable for 63~80kg)","option3":null,"sku":"UN29869-C005-S00X","requires_shipping":true,"taxable":false,"featured_image":null,"available":true,"name":"Double Crotch Safety Pants - White \/ XL (suitable for 63~80kg)","public_title":"White \/ XL (suitable for 63~80kg)","options":["White","XL (suitable for 63~80kg)"],"price":999,"weight":0,"compare_at_price":1999,"inventory_management":null,"barcode":null,"requires_selling_plan":false,"selling_plan_allocations":[]}],"images":["\/\/www.luluwin.co.uk\/cdn\/shop\/products\/32cdf36ea6ee521c87068bd965f85b84.jpg?v=1653714918","\/\/www.luluwin.co.uk\/cdn\/shop\/products\/1cf7477ac1082fde6f7e0cdca78fc682.jpg?v=1653714918","\/\/www.luluwin.co.uk\/cdn\/shop\/products\/1_c9019505-b113-477d-9e5c-4e9964dca860.jpg?v=1653714918","\/\/www.luluwin.co.uk\/cdn\/shop\/products\/FM-2_e5412d45-ce1c-436c-a076-b85201a9aadc.jpg?v=1653714918","\/\/www.luluwin.co.uk\/cdn\/shop\/products\/FM-1_df9cfaf6-67f1-4e3d-9e93-fd2a0b646543.jpg?v=1653714918","\/\/www.luluwin.co.uk\/cdn\/shop\/products\/1-_4_4f56e6ba-c716-4c9e-b416-631032f99a8d.jpg?v=1653714918","\/\/www.luluwin.co.uk\/cdn\/shop\/products\/1-_3_bdb85cd5-84fe-4be0-ac14-7b90f02deeef.jpg?v=1653714918","\/\/www.luluwin.co.uk\/cdn\/shop\/products\/1-_11_442ebd39-dfb6-444c-8d2d-491645dac2f0.jpg?v=1653714918","\/\/www.luluwin.co.uk\/cdn\/shop\/products\/1-_12_8697574e-5f75-4ac6-a753-20e31ef8b8b6.jpg?v=1653714918","\/\/www.luluwin.co.uk\/cdn\/shop\/products\/SKU_1_41faf9ed-2835-473c-9297-fed3012c549a.jpg?v=1653714918","\/\/www.luluwin.co.uk\/cdn\/shop\/products\/SKU_2_3d211ac9-7757-4195-a444-505e5a689357.jpg?v=1653714918","\/\/www.luluwin.co.uk\/cdn\/shop\/products\/SKU_3_2db879d7-347d-44b7-be59-544968ee4fe2.jpg?v=1653714918"],"featured_image":"\/\/www.luluwin.co.uk\/cdn\/shop\/products\/32cdf36ea6ee521c87068bd965f85b84.jpg?v=1653714918","options":["color","Size"],"media":[{"alt":null,"id":26380895027354,"position":1,"preview_image":{"aspect_ratio":1.0,"height":480,"width":480,"src":"\/\/www.luluwin.co.uk\/cdn\/shop\/products\/32cdf36ea6ee521c87068bd965f85b84.jpg?v=1653714918"},"aspect_ratio":1.0,"height":480,"media_type":"image","src":"\/\/www.luluwin.co.uk\/cdn\/shop\/products\/32cdf36ea6ee521c87068bd965f85b84.jpg?v=1653714918","width":480},{"alt":null,"id":26380895060122,"position":2,"preview_image":{"aspect_ratio":1.0,"height":480,"width":480,"src":"\/\/www.luluwin.co.uk\/cdn\/shop\/products\/1cf7477ac1082fde6f7e0cdca78fc682.jpg?v=1653714918"},"aspect_ratio":1.0,"height":480,"media_type":"image","src":"\/\/www.luluwin.co.uk\/cdn\/shop\/products\/1cf7477ac1082fde6f7e0cdca78fc682.jpg?v=1653714918","width":480},{"alt":null,"id":26380895092890,"position":3,"preview_image":{"aspect_ratio":1.0,"height":800,"width":800,"src":"\/\/www.luluwin.co.uk\/cdn\/shop\/products\/1_c9019505-b113-477d-9e5c-4e9964dca860.jpg?v=1653714918"},"aspect_ratio":1.0,"height":800,"media_type":"image","src":"\/\/www.luluwin.co.uk\/cdn\/shop\/products\/1_c9019505-b113-477d-9e5c-4e9964dca860.jpg?v=1653714918","width":800},{"alt":null,"id":26380895125658,"position":4,"preview_image":{"aspect_ratio":1.0,"height":800,"width":800,"src":"\/\/www.luluwin.co.uk\/cdn\/shop\/products\/FM-2_e5412d45-ce1c-436c-a076-b85201a9aadc.jpg?v=1653714918"},"aspect_ratio":1.0,"height":800,"media_type":"image","src":"\/\/www.luluwin.co.uk\/cdn\/shop\/products\/FM-2_e5412d45-ce1c-436c-a076-b85201a9aadc.jpg?v=1653714918","width":800},{"alt":null,"id":26380895158426,"position":5,"preview_image":{"aspect_ratio":1.0,"height":800,"width":800,"src":"\/\/www.luluwin.co.uk\/cdn\/shop\/products\/FM-1_df9cfaf6-67f1-4e3d-9e93-fd2a0b646543.jpg?v=1653714918"},"aspect_ratio":1.0,"height":800,"media_type":"image","src":"\/\/www.luluwin.co.uk\/cdn\/shop\/products\/FM-1_df9cfaf6-67f1-4e3d-9e93-fd2a0b646543.jpg?v=1653714918","width":800},{"alt":null,"id":26380895191194,"position":6,"preview_image":{"aspect_ratio":1.0,"height":800,"width":800,"src":"\/\/www.luluwin.co.uk\/cdn\/shop\/products\/1-_4_4f56e6ba-c716-4c9e-b416-631032f99a8d.jpg?v=1653714918"},"aspect_ratio":1.0,"height":800,"media_type":"image","src":"\/\/www.luluwin.co.uk\/cdn\/shop\/products\/1-_4_4f56e6ba-c716-4c9e-b416-631032f99a8d.jpg?v=1653714918","width":800},{"alt":null,"id":26380895223962,"position":7,"preview_image":{"aspect_ratio":1.0,"height":800,"width":800,"src":"\/\/www.luluwin.co.uk\/cdn\/shop\/products\/1-_3_bdb85cd5-84fe-4be0-ac14-7b90f02deeef.jpg?v=1653714918"},"aspect_ratio":1.0,"height":800,"media_type":"image","src":"\/\/www.luluwin.co.uk\/cdn\/shop\/products\/1-_3_bdb85cd5-84fe-4be0-ac14-7b90f02deeef.jpg?v=1653714918","width":800},{"alt":null,"id":26380895256730,"position":8,"preview_image":{"aspect_ratio":1.0,"height":800,"width":800,"src":"\/\/www.luluwin.co.uk\/cdn\/shop\/products\/1-_11_442ebd39-dfb6-444c-8d2d-491645dac2f0.jpg?v=1653714918"},"aspect_ratio":1.0,"height":800,"media_type":"image","src":"\/\/www.luluwin.co.uk\/cdn\/shop\/products\/1-_11_442ebd39-dfb6-444c-8d2d-491645dac2f0.jpg?v=1653714918","width":800},{"alt":null,"id":26380895289498,"position":9,"preview_image":{"aspect_ratio":1.0,"height":800,"width":800,"src":"\/\/www.luluwin.co.uk\/cdn\/shop\/products\/1-_12_8697574e-5f75-4ac6-a753-20e31ef8b8b6.jpg?v=1653714918"},"aspect_ratio":1.0,"height":800,"media_type":"image","src":"\/\/www.luluwin.co.uk\/cdn\/shop\/products\/1-_12_8697574e-5f75-4ac6-a753-20e31ef8b8b6.jpg?v=1653714918","width":800},{"alt":null,"id":26380895322266,"position":10,"preview_image":{"aspect_ratio":1.0,"height":800,"width":800,"src":"\/\/www.luluwin.co.uk\/cdn\/shop\/products\/SKU_1_41faf9ed-2835-473c-9297-fed3012c549a.jpg?v=1653714918"},"aspect_ratio":1.0,"height":800,"media_type":"image","src":"\/\/www.luluwin.co.uk\/cdn\/shop\/products\/SKU_1_41faf9ed-2835-473c-9297-fed3012c549a.jpg?v=1653714918","width":800},{"alt":null,"id":26380895355034,"position":11,"preview_image":{"aspect_ratio":1.0,"height":800,"width":800,"src":"\/\/www.luluwin.co.uk\/cdn\/shop\/products\/SKU_2_3d211ac9-7757-4195-a444-505e5a689357.jpg?v=1653714918"},"aspect_ratio":1.0,"height":800,"media_type":"image","src":"\/\/www.luluwin.co.uk\/cdn\/shop\/products\/SKU_2_3d211ac9-7757-4195-a444-505e5a689357.jpg?v=1653714918","width":800},{"alt":null,"id":26380895387802,"position":12,"preview_image":{"aspect_ratio":1.0,"height":800,"width":800,"src":"\/\/www.luluwin.co.uk\/cdn\/shop\/products\/SKU_3_2db879d7-347d-44b7-be59-544968ee4fe2.jpg?v=1653714918"},"aspect_ratio":1.0,"height":800,"media_type":"image","src":"\/\/www.luluwin.co.uk\/cdn\/shop\/products\/SKU_3_2db879d7-347d-44b7-be59-544968ee4fe2.jpg?v=1653714918","width":800}],"requires_selling_plan":false,"selling_plan_groups":[],"content":"\u003cp style=\"text-align: center;\"\u003e\u003cspan style=\"color: #68c9c9;\"\u003e\u003cstrong\u003e\u003cspan class=\"VIiyi\" jsaction=\"mouseup:BR6jm\" jsname=\"jqKxS\" lang=\"en\"\u003e\u003cspan class=\"JLqJ4b ChMk0b C1N51c\" data-language-for-alternatives=\"en\" data-language-to-translate-into=\"de\" data-phrase-index=\"0\" data-number-of-phrases=\"1\" jsaction=\"agoMJf:PFBcW;usxOmf:aWLT7;jhKsnd:P7O7bd,F8DmGf;Q4AGo:Gm7gYd,qAKMYb;uFUCPb:pvnm0e,pfE8Hb,PFBcW;f56efd:dJXsye;EnoYf:KNzws,ZJsZZ,JgVSJc;zdMJQc:cCQNKb,ZJsZZ,zchEXc;Ytrrj:JJDvdc;tNR8yc:GeFvjb;oFN6Ye:hij5Wb;bmeZHc:iURhpf;Oxj3Xe:qAKMYb,yaf12d\" jsname=\"txFAF\" jscontroller=\"Zl5N8\" jsdata=\"uqLsIf;_;$1218\" jsmodel=\"SsMkhd\"\u003e\u003cspan class=\"Q4iAWc\" jsaction=\"click:qtZ4nf,GFf3ac,tMZCfe; contextmenu:Nqw7Te,QP7LD; mouseout:Nqw7Te; mouseover:qtZ4nf,c2aHje\" jsname=\"W297wb\"\u003eIce silk without a trace\u003c\/span\u003e\u003c\/span\u003e\u003c\/span\u003e\u003c\/strong\u003e\u003c\/span\u003e\u003c\/p\u003e\n\u003cp style=\"text-align: center;\"\u003e\u003cspan style=\"color: #e9a38a;\"\u003e\u003cstrong\u003e\u003cspan class=\"VIiyi\" jsaction=\"mouseup:BR6jm\" jsname=\"jqKxS\" lang=\"en\"\u003e\u003cspan class=\"JLqJ4b ChMk0b C1N51c\" data-language-for-alternatives=\"en\" data-language-to-translate-into=\"de\" data-phrase-index=\"0\" data-number-of-phrases=\"1\" jsaction=\"agoMJf:PFBcW;usxOmf:aWLT7;jhKsnd:P7O7bd,F8DmGf;Q4AGo:Gm7gYd,qAKMYb;uFUCPb:pvnm0e,pfE8Hb,PFBcW;f56efd:dJXsye;EnoYf:KNzws,ZJsZZ,JgVSJc;zdMJQc:cCQNKb,ZJsZZ,zchEXc;Ytrrj:JJDvdc;tNR8yc:GeFvjb;oFN6Ye:hij5Wb;bmeZHc:iURhpf;Oxj3Xe:qAKMYb,yaf12d\" jsname=\"txFAF\" jscontroller=\"Zl5N8\" jsdata=\"uqLsIf;_;$1243\" jsmodel=\"SsMkhd\"\u003e\u003cspan class=\"Q4iAWc\" jsaction=\"click:qtZ4nf,GFf3ac,tMZCfe; contextmenu:Nqw7Te,QP7LD; mouseout:Nqw7Te; mouseover:qtZ4nf,c2aHje\" jsname=\"W297wb\"\u003eSafe\/Silky\/Cool\u003c\/span\u003e\u003c\/span\u003e\u003c\/span\u003e\u003c\/strong\u003e\u003c\/span\u003e\u003c\/p\u003e\n\u003cp style=\"text-align: center;\"\u003e\u003cspan style=\"color: #e9a38a;\"\u003e\u003cstrong\u003e\u003cimg src=\"https:\/\/img.staticdj.com\/a8ba59539945f02d8c6f985fef3f3351.gif\"\u003e\u003c\/strong\u003e\u003c\/span\u003e\u003c\/p\u003e\n\u003cp\u003e\u003cspan style=\"color: #e9a38a;\"\u003e\u003cstrong\u003e\u003cspan class=\"VIiyi\" jsaction=\"mouseup:BR6jm\" jsname=\"jqKxS\" lang=\"en\"\u003e\u003cspan class=\"JLqJ4b ChMk0b\" data-language-for-alternatives=\"en\" data-language-to-translate-into=\"de\" data-phrase-index=\"0\" data-number-of-phrases=\"1\" jsaction=\"agoMJf:PFBcW;usxOmf:aWLT7;jhKsnd:P7O7bd,F8DmGf;Q4AGo:Gm7gYd,qAKMYb;uFUCPb:pvnm0e,pfE8Hb,PFBcW;f56efd:dJXsye;EnoYf:KNzws,ZJsZZ,JgVSJc;zdMJQc:cCQNKb,ZJsZZ,zchEXc;Ytrrj:JJDvdc;tNR8yc:GeFvjb;oFN6Ye:hij5Wb;bmeZHc:iURhpf;Oxj3Xe:qAKMYb,yaf12d\" jsname=\"txFAF\" jscontroller=\"Zl5N8\" jsdata=\"uqLsIf;_;$1267\" jsmodel=\"SsMkhd\"\u003e\u003cspan class=\"Q4iAWc\" jsaction=\"click:qtZ4nf,GFf3ac,tMZCfe; contextmenu:Nqw7Te,QP7LD; mouseout:Nqw7Te; mouseover:qtZ4nf,c2aHje\" jsname=\"W297wb\"\u003eFEATURES\u003c\/span\u003e\u003c\/span\u003e\u003c\/span\u003e\u003c\/strong\u003e\u003c\/span\u003e\u003c\/p\u003e\n\u003cul\u003e\n\u003cli\u003e\n\u003cspan style=\"color: #68c9c9;\"\u003e\u003cstrong\u003e【\u003cspan class=\"VIiyi\" data-mce-fragment=\"1\" jsname=\"jqKxS\" jsaction=\"mouseup:BR6jm\" lang=\"en\"\u003e\u003cspan data-number-of-phrases=\"1\" data-phrase-index=\"0\" data-language-to-translate-into=\"de\" data-language-for-alternatives=\"en\" class=\"JLqJ4b ChMk0b\" data-mce-fragment=\"1\" jsmodel=\"SsMkhd\" jsdata=\"uqLsIf;_;$1293\" jscontroller=\"Zl5N8\" jsname=\"txFAF\" jsaction=\"agoMJf:PFBcW;usxOmf:aWLT7;jhKsnd:P7O7bd,F8DmGf;Q4AGo:Gm7gYd,qAKMYb;uFUCPb:pvnm0e,pfE8Hb,PFBcW;f56efd:dJXsye;EnoYf:KNzws,ZJsZZ,JgVSJc;zdMJQc:cCQNKb,ZJsZZ,zchEXc;Ytrrj:JJDvdc;tNR8yc:GeFvjb;oFN6Ye:hij5Wb;bmeZHc:iURhpf;Oxj3Xe:qAKMYb,yaf12d\"\u003e\u003cspan class=\"Q4iAWc\" data-mce-fragment=\"1\" jsname=\"W297wb\" jsaction=\"click:qtZ4nf,GFf3ac,tMZCfe; contextmenu:Nqw7Te,QP7LD; mouseout:Nqw7Te; mouseover:qtZ4nf,c2aHje\"\u003eSUITABLE FOR A VARIETY OF BODY TYPES\u003c\/span\u003e\u003c\/span\u003e\u003c\/span\u003e】\u003c\/strong\u003e\u003c\/span\u003e \u003cspan class=\"VIiyi\" data-mce-fragment=\"1\" jsname=\"jqKxS\" jsaction=\"mouseup:BR6jm\" lang=\"en\"\u003e\u003cspan data-number-of-phrases=\"1\" data-phrase-index=\"0\" data-language-to-translate-into=\"de\" data-language-for-alternatives=\"en\" class=\"JLqJ4b ChMk0b\" data-mce-fragment=\"1\" jsmodel=\"SsMkhd\" jsdata=\"uqLsIf;_;$1320\" jscontroller=\"Zl5N8\" jsname=\"txFAF\" jsaction=\"agoMJf:PFBcW;usxOmf:aWLT7;jhKsnd:P7O7bd,F8DmGf;Q4AGo:Gm7gYd,qAKMYb;uFUCPb:pvnm0e,pfE8Hb,PFBcW;f56efd:dJXsye;EnoYf:KNzws,ZJsZZ,JgVSJc;zdMJQc:cCQNKb,ZJsZZ,zchEXc;Ytrrj:JJDvdc;tNR8yc:GeFvjb;oFN6Ye:hij5Wb;bmeZHc:iURhpf;Oxj3Xe:qAKMYb,yaf12d\"\u003e\u003cspan class=\"Q4iAWc\" data-mce-fragment=\"1\" jsname=\"W297wb\" jsaction=\"click:qtZ4nf,GFf3ac,tMZCfe; contextmenu:Nqw7Te,QP7LD; mouseout:Nqw7Te; mouseover:qtZ4nf,c2aHje\"\u003eSlim fit, high elasticity, suitable for a variety of body types, showing a perfect figure.\u003c\/span\u003e\u003c\/span\u003e\u003c\/span\u003e\u003cbr\u003e\n\u003c\/li\u003e\n\u003cli\u003e\n\u003cspan style=\"color: #68c9c9;\"\u003e\u003cstrong\u003e【\u003cspan class=\"VIiyi\" data-mce-fragment=\"1\" jsname=\"jqKxS\" jsaction=\"mouseup:BR6jm\" lang=\"en\"\u003e\u003cspan data-number-of-phrases=\"1\" data-phrase-index=\"0\" data-language-to-translate-into=\"de\" data-language-for-alternatives=\"en\" class=\"JLqJ4b ChMk0b\" data-mce-fragment=\"1\" jsmodel=\"SsMkhd\" jsdata=\"uqLsIf;_;$1347\" jscontroller=\"Zl5N8\" jsname=\"txFAF\" jsaction=\"agoMJf:PFBcW;usxOmf:aWLT7;jhKsnd:P7O7bd,F8DmGf;Q4AGo:Gm7gYd,qAKMYb;uFUCPb:pvnm0e,pfE8Hb,PFBcW;f56efd:dJXsye;EnoYf:KNzws,ZJsZZ,JgVSJc;zdMJQc:cCQNKb,ZJsZZ,zchEXc;Ytrrj:JJDvdc;tNR8yc:GeFvjb;oFN6Ye:hij5Wb;bmeZHc:iURhpf;Oxj3Xe:qAKMYb,yaf12d\"\u003e\u003cspan class=\"Q4iAWc\" data-mce-fragment=\"1\" jsname=\"W297wb\" jsaction=\"click:qtZ4nf,GFf3ac,tMZCfe; contextmenu:Nqw7Te,QP7LD; mouseout:Nqw7Te; mouseover:qtZ4nf,c2aHje\"\u003eCOMFORTABLE AND DURABLE\u003c\/span\u003e\u003c\/span\u003e\u003c\/span\u003e】\u003c\/strong\u003e\u003c\/span\u003e \u003cspan class=\"VIiyi\" data-mce-fragment=\"1\" jsname=\"jqKxS\" jsaction=\"mouseup:BR6jm\" lang=\"en\"\u003e\u003cspan data-number-of-phrases=\"2\" data-phrase-index=\"0\" data-language-to-translate-into=\"de\" data-language-for-alternatives=\"en\" class=\"JLqJ4b ChMk0b\" data-mce-fragment=\"1\" jsmodel=\"SsMkhd\" jsdata=\"uqLsIf;_;$1374\" jscontroller=\"Zl5N8\" jsname=\"txFAF\" jsaction=\"agoMJf:PFBcW;usxOmf:aWLT7;jhKsnd:P7O7bd,F8DmGf;Q4AGo:Gm7gYd,qAKMYb;uFUCPb:pvnm0e,pfE8Hb,PFBcW;f56efd:dJXsye;EnoYf:KNzws,ZJsZZ,JgVSJc;zdMJQc:cCQNKb,ZJsZZ,zchEXc;Ytrrj:JJDvdc;tNR8yc:GeFvjb;oFN6Ye:hij5Wb;bmeZHc:iURhpf;Oxj3Xe:qAKMYb,yaf12d\"\u003e\u003cspan class=\"Q4iAWc\" data-mce-fragment=\"1\" jsname=\"W297wb\" jsaction=\"click:qtZ4nf,GFf3ac,tMZCfe; contextmenu:Nqw7Te,QP7LD; mouseout:Nqw7Te; mouseover:qtZ4nf,c2aHje\"\u003eWear safety pants inside and out, comfortable and refuse embarrassment, good packaging, firm and durable.\u003c\/span\u003e\u003c\/span\u003e \u003cspan data-number-of-phrases=\"2\" data-phrase-index=\"1\" data-language-to-translate-into=\"de\" data-language-for-alternatives=\"en\" class=\"JLqJ4b ChMk0b\" data-mce-fragment=\"1\" jsmodel=\"SsMkhd\" jsdata=\"uqLsIf;_;$1375\" jscontroller=\"Zl5N8\" jsname=\"txFAF\" jsaction=\"agoMJf:PFBcW;usxOmf:aWLT7;jhKsnd:P7O7bd,F8DmGf;Q4AGo:Gm7gYd,qAKMYb;uFUCPb:pvnm0e,pfE8Hb,PFBcW;f56efd:dJXsye;EnoYf:KNzws,ZJsZZ,JgVSJc;zdMJQc:cCQNKb,ZJsZZ,zchEXc;Ytrrj:JJDvdc;tNR8yc:GeFvjb;oFN6Ye:hij5Wb;bmeZHc:iURhpf;Oxj3Xe:qAKMYb,yaf12d\"\u003e\u003cspan class=\"Q4iAWc\" data-mce-fragment=\"1\" jsname=\"W297wb\" jsaction=\"click:qtZ4nf,GFf3ac,tMZCfe; contextmenu:Nqw7Te,QP7LD; mouseout:Nqw7Te; mouseover:qtZ4nf,c2aHje\"\u003eThe \"0\" shackle is not tight, the slim version has high elasticity, the ice silk is cool and breathable, soft and comfortable.\u003c\/span\u003e\u003c\/span\u003e\u003c\/span\u003e\u003cbr\u003e\n\u003c\/li\u003e\n\u003c\/ul\u003e\n\u003cdiv\u003e\u003cimg src=\"https:\/\/cdn.shopify.com\/s\/files\/1\/0566\/9365\/3577\/files\/1-_12_480x480.jpg?v=1652346592\" alt=\"\" style=\"display: block; margin-left: auto; margin-right: auto;\" data-mce-fragment=\"1\" data-mce-src=\"https:\/\/cdn.shopify.com\/s\/files\/1\/0566\/9365\/3577\/files\/1-_12_480x480.jpg?v=1652346592\" width=\"395\" height=\"395\"\u003e\u003c\/div\u003e\n\u003cul\u003e\n\u003cli\u003e\n\u003cspan style=\"color: #68c9c9;\"\u003e\u003cstrong\u003e【\u003cspan class=\"VIiyi\" data-mce-fragment=\"1\" jsname=\"jqKxS\" jsaction=\"mouseup:BR6jm\" lang=\"en\"\u003e\u003cspan data-number-of-phrases=\"1\" data-phrase-index=\"0\" data-language-to-translate-into=\"de\" data-language-for-alternatives=\"en\" class=\"JLqJ4b ChMk0b\" data-mce-fragment=\"1\" jsmodel=\"SsMkhd\" jsdata=\"uqLsIf;_;$1402\" jscontroller=\"Zl5N8\" jsname=\"txFAF\" jsaction=\"agoMJf:PFBcW;usxOmf:aWLT7;jhKsnd:P7O7bd,F8DmGf;Q4AGo:Gm7gYd,qAKMYb;uFUCPb:pvnm0e,pfE8Hb,PFBcW;f56efd:dJXsye;EnoYf:KNzws,ZJsZZ,JgVSJc;zdMJQc:cCQNKb,ZJsZZ,zchEXc;Ytrrj:JJDvdc;tNR8yc:GeFvjb;oFN6Ye:hij5Wb;bmeZHc:iURhpf;Oxj3Xe:qAKMYb,yaf12d\"\u003e\u003cspan class=\"Q4iAWc\" data-mce-fragment=\"1\" jsname=\"W297wb\" jsaction=\"click:qtZ4nf,GFf3ac,tMZCfe; contextmenu:Nqw7Te,QP7LD; mouseout:Nqw7Te; mouseover:qtZ4nf,c2aHje\"\u003eNO ROLL LEGGING SHORTS\u003c\/span\u003e\u003c\/span\u003e\u003c\/span\u003e】\u003c\/strong\u003e\u003c\/span\u003e \u003cspan class=\"VIiyi\" data-mce-fragment=\"1\" jsname=\"jqKxS\" jsaction=\"mouseup:BR6jm\" lang=\"en\"\u003e\u003cspan data-number-of-phrases=\"2\" data-phrase-index=\"0\" data-language-to-translate-into=\"de\" data-language-for-alternatives=\"en\" class=\"JLqJ4b ChMk0b\" data-mce-fragment=\"1\" jsmodel=\"SsMkhd\" jsdata=\"uqLsIf;_;$1429\" jscontroller=\"Zl5N8\" jsname=\"txFAF\" jsaction=\"agoMJf:PFBcW;usxOmf:aWLT7;jhKsnd:P7O7bd,F8DmGf;Q4AGo:Gm7gYd,qAKMYb;uFUCPb:pvnm0e,pfE8Hb,PFBcW;f56efd:dJXsye;EnoYf:KNzws,ZJsZZ,JgVSJc;zdMJQc:cCQNKb,ZJsZZ,zchEXc;Ytrrj:JJDvdc;tNR8yc:GeFvjb;oFN6Ye:hij5Wb;bmeZHc:iURhpf;Oxj3Xe:qAKMYb,yaf12d\"\u003e\u003cspan class=\"Q4iAWc\" data-mce-fragment=\"1\" jsname=\"W297wb\" jsaction=\"click:qtZ4nf,GFf3ac,tMZCfe; contextmenu:Nqw7Te,QP7LD; mouseout:Nqw7Te; mouseover:qtZ4nf,c2aHje\"\u003eThe shorts under the skirt have flat edges and are long above the knee, which can prevent the hem from puckering.\u003c\/span\u003e\u003c\/span\u003e \u003cspan data-number-of-phrases=\"2\" data-phrase-index=\"1\" data-language-to-translate-into=\"de\" data-language-for-alternatives=\"en\" class=\"JLqJ4b ChMk0b\" data-mce-fragment=\"1\" jsmodel=\"SsMkhd\" jsdata=\"uqLsIf;_;$1430\" jscontroller=\"Zl5N8\" jsname=\"txFAF\" jsaction=\"agoMJf:PFBcW;usxOmf:aWLT7;jhKsnd:P7O7bd,F8DmGf;Q4AGo:Gm7gYd,qAKMYb;uFUCPb:pvnm0e,pfE8Hb,PFBcW;f56efd:dJXsye;EnoYf:KNzws,ZJsZZ,JgVSJc;zdMJQc:cCQNKb,ZJsZZ,zchEXc;Ytrrj:JJDvdc;tNR8yc:GeFvjb;oFN6Ye:hij5Wb;bmeZHc:iURhpf;Oxj3Xe:qAKMYb,yaf12d\"\u003e\u003cspan class=\"Q4iAWc\" data-mce-fragment=\"1\" jsname=\"W297wb\" jsaction=\"click:qtZ4nf,GFf3ac,tMZCfe; contextmenu:Nqw7Te,QP7LD; mouseout:Nqw7Te; mouseover:qtZ4nf,c2aHje\"\u003eThese high waist short leggings can tighten your tummy and the extra elastic waistband will not make you feel constricted.\u003c\/span\u003e\u003c\/span\u003e\u003c\/span\u003e\u003cbr\u003e\n\u003c\/li\u003e\n\u003cli\u003e\n\u003cspan style=\"color: #68c9c9;\"\u003e\u003cstrong\u003e【\u003cspan class=\"VIiyi\" data-mce-fragment=\"1\" jsname=\"jqKxS\" jsaction=\"mouseup:BR6jm\" lang=\"en\"\u003e\u003cspan data-number-of-phrases=\"1\" data-phrase-index=\"0\" data-language-to-translate-into=\"de\" data-language-for-alternatives=\"en\" class=\"JLqJ4b ChMk0b\" data-mce-fragment=\"1\" jsmodel=\"SsMkhd\" jsdata=\"uqLsIf;_;$1458\" jscontroller=\"Zl5N8\" jsname=\"txFAF\" jsaction=\"agoMJf:PFBcW;usxOmf:aWLT7;jhKsnd:P7O7bd,F8DmGf;Q4AGo:Gm7gYd,qAKMYb;uFUCPb:pvnm0e,pfE8Hb,PFBcW;f56efd:dJXsye;EnoYf:KNzws,ZJsZZ,JgVSJc;zdMJQc:cCQNKb,ZJsZZ,zchEXc;Ytrrj:JJDvdc;tNR8yc:GeFvjb;oFN6Ye:hij5Wb;bmeZHc:iURhpf;Oxj3Xe:qAKMYb,yaf12d\"\u003e\u003cspan class=\"Q4iAWc\" data-mce-fragment=\"1\" jsname=\"W297wb\" jsaction=\"click:qtZ4nf,GFf3ac,tMZCfe; contextmenu:Nqw7Te,QP7LD; mouseout:Nqw7Te; mouseover:qtZ4nf,c2aHje\"\u003eSHORTS NON-SEEN\u003c\/span\u003e\u003c\/span\u003e\u003c\/span\u003e】\u003c\/strong\u003e\u003c\/span\u003e\u003cspan class=\"VIiyi\" data-mce-fragment=\"1\" jsname=\"jqKxS\" jsaction=\"mouseup:BR6jm\" lang=\"en\"\u003e\u003cspan data-number-of-phrases=\"3\" data-phrase-index=\"0\" data-language-to-translate-into=\"de\" data-language-for-alternatives=\"en\" class=\"JLqJ4b ChMk0b\" data-mce-fragment=\"1\" jsmodel=\"SsMkhd\" jsdata=\"uqLsIf;_;$1486\" jscontroller=\"Zl5N8\" jsname=\"txFAF\" jsaction=\"agoMJf:PFBcW;usxOmf:aWLT7;jhKsnd:P7O7bd,F8DmGf;Q4AGo:Gm7gYd,qAKMYb;uFUCPb:pvnm0e,pfE8Hb,PFBcW;f56efd:dJXsye;EnoYf:KNzws,ZJsZZ,JgVSJc;zdMJQc:cCQNKb,ZJsZZ,zchEXc;Ytrrj:JJDvdc;tNR8yc:GeFvjb;oFN6Ye:hij5Wb;bmeZHc:iURhpf;Oxj3Xe:qAKMYb,yaf12d\"\u003e\u003cspan class=\"Q4iAWc\" data-mce-fragment=\"1\" jsname=\"W297wb\" jsaction=\"click:qtZ4nf,GFf3ac,tMZCfe; contextmenu:Nqw7Te,QP7LD; mouseout:Nqw7Te; mouseover:qtZ4nf,c2aHje\"\u003eDespite being thin and light, they are not see-through at all.\u003c\/span\u003e\u003c\/span\u003e \u003cspan data-number-of-phrases=\"3\" data-phrase-index=\"1\" data-language-to-translate-into=\"de\" data-language-for-alternatives=\"en\" class=\"JLqJ4b ChMk0b\" data-mce-fragment=\"1\" jsmodel=\"SsMkhd\" jsdata=\"uqLsIf;_;$1487\" jscontroller=\"Zl5N8\" jsname=\"txFAF\" jsaction=\"agoMJf:PFBcW;usxOmf:aWLT7;jhKsnd:P7O7bd,F8DmGf;Q4AGo:Gm7gYd,qAKMYb;uFUCPb:pvnm0e,pfE8Hb,PFBcW;f56efd:dJXsye;EnoYf:KNzws,ZJsZZ,JgVSJc;zdMJQc:cCQNKb,ZJsZZ,zchEXc;Ytrrj:JJDvdc;tNR8yc:GeFvjb;oFN6Ye:hij5Wb;bmeZHc:iURhpf;Oxj3Xe:qAKMYb,yaf12d\"\u003e\u003cspan class=\"Q4iAWc\" data-mce-fragment=\"1\" jsname=\"W297wb\" jsaction=\"click:qtZ4nf,GFf3ac,tMZCfe; contextmenu:Nqw7Te,QP7LD; mouseout:Nqw7Te; mouseover:qtZ4nf,c2aHje\"\u003eThey also have good air permeability, you won't feel hot during exercise.\u003c\/span\u003e\u003c\/span\u003e \u003cspan data-number-of-phrases=\"3\" data-phrase-index=\"2\" data-language-to-translate-into=\"de\" data-language-for-alternatives=\"en\" class=\"JLqJ4b ChMk0b\" data-mce-fragment=\"1\" jsmodel=\"SsMkhd\" jsdata=\"uqLsIf;_;$1488\" jscontroller=\"Zl5N8\" jsname=\"txFAF\" jsaction=\"agoMJf:PFBcW;usxOmf:aWLT7;jhKsnd:P7O7bd,F8DmGf;Q4AGo:Gm7gYd,qAKMYb;uFUCPb:pvnm0e,pfE8Hb,PFBcW;f56efd:dJXsye;EnoYf:KNzws,ZJsZZ,JgVSJc;zdMJQc:cCQNKb,ZJsZZ,zchEXc;Ytrrj:JJDvdc;tNR8yc:GeFvjb;oFN6Ye:hij5Wb;bmeZHc:iURhpf;Oxj3Xe:qAKMYb,yaf12d\"\u003e\u003cspan class=\"Q4iAWc\" data-mce-fragment=\"1\" jsname=\"W297wb\" jsaction=\"click:qtZ4nf,GFf3ac,tMZCfe; contextmenu:Nqw7Te,QP7LD; mouseout:Nqw7Te; mouseover:qtZ4nf,c2aHje\"\u003eScrub thighs and protect your thighs from sweat.\u003c\/span\u003e\u003c\/span\u003e\u003c\/span\u003e\n\u003c\/li\u003e\n\u003c\/ul\u003e\n\u003cdiv\u003e\u003cimg src=\"https:\/\/cdn.shopify.com\/s\/files\/1\/0566\/9365\/3577\/files\/1-_11_480x480.jpg?v=1652346637\" alt=\"\" style=\"display: block; margin-left: auto; margin-right: auto;\" data-mce-fragment=\"1\" data-mce-src=\"https:\/\/cdn.shopify.com\/s\/files\/1\/0566\/9365\/3577\/files\/1-_11_480x480.jpg?v=1652346637\" width=\"384\" height=\"384\"\u003e\u003c\/div\u003e\n\u003cul\u003e\n\u003cli\u003e\n\u003cspan style=\"color: #68c9c9;\"\u003e\u003cstrong\u003e【\u003cspan class=\"VIiyi\" data-mce-fragment=\"1\" jsname=\"jqKxS\" jsaction=\"mouseup:BR6jm\" lang=\"en\"\u003e\u003cspan data-number-of-phrases=\"1\" data-phrase-index=\"0\" data-language-to-translate-into=\"de\" data-language-for-alternatives=\"en\" class=\"JLqJ4b ChMk0b\" data-mce-fragment=\"1\" jsmodel=\"SsMkhd\" jsdata=\"uqLsIf;_;$1515\" jscontroller=\"Zl5N8\" jsname=\"txFAF\" jsaction=\"agoMJf:PFBcW;usxOmf:aWLT7;jhKsnd:P7O7bd,F8DmGf;Q4AGo:Gm7gYd,qAKMYb;uFUCPb:pvnm0e,pfE8Hb,PFBcW;f56efd:dJXsye;EnoYf:KNzws,ZJsZZ,JgVSJc;zdMJQc:cCQNKb,ZJsZZ,zchEXc;Ytrrj:JJDvdc;tNR8yc:GeFvjb;oFN6Ye:hij5Wb;bmeZHc:iURhpf;Oxj3Xe:qAKMYb,yaf12d\"\u003e\u003cspan class=\"Q4iAWc\" data-mce-fragment=\"1\" jsname=\"W297wb\" jsaction=\"click:qtZ4nf,GFf3ac,tMZCfe; contextmenu:Nqw7Te,QP7LD; mouseout:Nqw7Te; mouseover:qtZ4nf,c2aHje\"\u003eVERSATILE SKINNY SHORTS FOR WOMEN\u003c\/span\u003e\u003c\/span\u003e\u003c\/span\u003e】\u003c\/strong\u003e\u003c\/span\u003e \u003cspan class=\"VIiyi\" data-mce-fragment=\"1\" jsname=\"jqKxS\" jsaction=\"mouseup:BR6jm\" lang=\"en\"\u003e\u003cspan data-number-of-phrases=\"3\" data-phrase-index=\"0\" data-language-to-translate-into=\"de\" data-language-for-alternatives=\"en\" class=\"JLqJ4b ChMk0b\" data-mce-fragment=\"1\" jsmodel=\"SsMkhd\" jsdata=\"uqLsIf;_;$1542\" jscontroller=\"Zl5N8\" jsname=\"txFAF\" jsaction=\"agoMJf:PFBcW;usxOmf:aWLT7;jhKsnd:P7O7bd,F8DmGf;Q4AGo:Gm7gYd,qAKMYb;uFUCPb:pvnm0e,pfE8Hb,PFBcW;f56efd:dJXsye;EnoYf:KNzws,ZJsZZ,JgVSJc;zdMJQc:cCQNKb,ZJsZZ,zchEXc;Ytrrj:JJDvdc;tNR8yc:GeFvjb;oFN6Ye:hij5Wb;bmeZHc:iURhpf;Oxj3Xe:qAKMYb,yaf12d\"\u003e\u003cspan class=\"Q4iAWc\" data-mce-fragment=\"1\" jsname=\"W297wb\" jsaction=\"click:qtZ4nf,GFf3ac,tMZCfe; contextmenu:Nqw7Te,QP7LD; mouseout:Nqw7Te; mouseover:qtZ4nf,c2aHje\"\u003eYou can wear these panties however you want!\u003c\/span\u003e\u003c\/span\u003e \u003cspan data-number-of-phrases=\"3\" data-phrase-index=\"1\" data-language-to-translate-into=\"de\" data-language-for-alternatives=\"en\" class=\"JLqJ4b ChMk0b\" data-mce-fragment=\"1\" jsmodel=\"SsMkhd\" jsdata=\"uqLsIf;_;$1543\" jscontroller=\"Zl5N8\" jsname=\"txFAF\" jsaction=\"agoMJf:PFBcW;usxOmf:aWLT7;jhKsnd:P7O7bd,F8DmGf;Q4AGo:Gm7gYd,qAKMYb;uFUCPb:pvnm0e,pfE8Hb,PFBcW;f56efd:dJXsye;EnoYf:KNzws,ZJsZZ,JgVSJc;zdMJQc:cCQNKb,ZJsZZ,zchEXc;Ytrrj:JJDvdc;tNR8yc:GeFvjb;oFN6Ye:hij5Wb;bmeZHc:iURhpf;Oxj3Xe:qAKMYb,yaf12d\"\u003e\u003cspan class=\"Q4iAWc\" data-mce-fragment=\"1\" jsname=\"W297wb\" jsaction=\"click:qtZ4nf,GFf3ac,tMZCfe; contextmenu:Nqw7Te,QP7LD; mouseout:Nqw7Te; mouseover:qtZ4nf,c2aHje\"\u003eThey can be combined with skirts, dresses or long tunics.\u003c\/span\u003e\u003c\/span\u003e \u003cspan data-number-of-phrases=\"3\" data-phrase-index=\"2\" data-language-to-translate-into=\"de\" data-language-for-alternatives=\"en\" class=\"JLqJ4b ChMk0b\" data-mce-fragment=\"1\" jsmodel=\"SsMkhd\" jsdata=\"uqLsIf;_;$1544\" jscontroller=\"Zl5N8\" jsname=\"txFAF\" jsaction=\"agoMJf:PFBcW;usxOmf:aWLT7;jhKsnd:P7O7bd,F8DmGf;Q4AGo:Gm7gYd,qAKMYb;uFUCPb:pvnm0e,pfE8Hb,PFBcW;f56efd:dJXsye;EnoYf:KNzws,ZJsZZ,JgVSJc;zdMJQc:cCQNKb,ZJsZZ,zchEXc;Ytrrj:JJDvdc;tNR8yc:GeFvjb;oFN6Ye:hij5Wb;bmeZHc:iURhpf;Oxj3Xe:qAKMYb,yaf12d\"\u003e\u003cspan class=\"Q4iAWc\" data-mce-fragment=\"1\" jsname=\"W297wb\" jsaction=\"click:qtZ4nf,GFf3ac,tMZCfe; contextmenu:Nqw7Te,QP7LD; mouseout:Nqw7Te; mouseover:qtZ4nf,c2aHje\"\u003eAnd you can also wear them as casual wear.\u003c\/span\u003e\u003c\/span\u003e\u003c\/span\u003e\u003cbr\u003e\n\u003c\/li\u003e\n\u003c\/ul\u003e\n\u003cdiv\u003e\u003cimg src=\"https:\/\/cdn.shopify.com\/s\/files\/1\/0566\/9365\/3577\/files\/4a3f9d8a8ae152035c3f365ea44b98da_480x480.gif?v=1652346499\" alt=\"\" style=\"display: block; margin-left: auto; margin-right: auto;\" data-mce-fragment=\"1\" data-mce-src=\"https:\/\/cdn.shopify.com\/s\/files\/1\/0566\/9365\/3577\/files\/4a3f9d8a8ae152035c3f365ea44b98da_480x480.gif?v=1652346499\" width=\"386\" height=\"423\"\u003e\u003c\/div\u003e\n\u003cul\u003e\u003c\/ul\u003e\n\u003cp\u003e\u003cspan style=\"color: #e9a38a;\"\u003e\u003cstrong\u003e\u003cspan class=\"VIiyi\" jsaction=\"mouseup:BR6jm\" jsname=\"jqKxS\" lang=\"en\"\u003e\u003cspan class=\"JLqJ4b ChMk0b\" data-language-for-alternatives=\"en\" data-language-to-translate-into=\"de\" data-phrase-index=\"0\" data-number-of-phrases=\"1\" jsaction=\"agoMJf:PFBcW;usxOmf:aWLT7;jhKsnd:P7O7bd,F8DmGf;Q4AGo:Gm7gYd,qAKMYb;uFUCPb:pvnm0e,pfE8Hb,PFBcW;f56efd:dJXsye;EnoYf:KNzws,ZJsZZ,JgVSJc;zdMJQc:cCQNKb,ZJsZZ,zchEXc;Ytrrj:JJDvdc;tNR8yc:GeFvjb;oFN6Ye:hij5Wb;bmeZHc:iURhpf;Oxj3Xe:qAKMYb,yaf12d\" jsname=\"txFAF\" jscontroller=\"Zl5N8\" jsdata=\"uqLsIf;_;$1571\" jsmodel=\"SsMkhd\"\u003e\u003cspan class=\"Q4iAWc\" jsaction=\"click:qtZ4nf,GFf3ac,tMZCfe; contextmenu:Nqw7Te,QP7LD; mouseout:Nqw7Te; mouseover:qtZ4nf,c2aHje\" jsname=\"W297wb\"\u003eSPECIFICATIONS\u003c\/span\u003e\u003c\/span\u003e\u003c\/span\u003e\u003c\/strong\u003e\u003c\/span\u003e\u003c\/p\u003e\n\u003cul\u003e\n\u003cli\u003e\n\u003cstrong\u003e\u003c\/strong\u003e\u003cspan class=\"VIiyi\" data-mce-fragment=\"1\" jsname=\"jqKxS\" jsaction=\"mouseup:BR6jm\" lang=\"en\"\u003e\u003cspan data-number-of-phrases=\"1\" data-phrase-index=\"0\" data-language-to-translate-into=\"fr\" data-language-for-alternatives=\"en\" class=\"JLqJ4b ChMk0b C1N51c\" data-mce-fragment=\"1\" jsmodel=\"SsMkhd\" jsdata=\"uqLsIf;_;$1611\" jscontroller=\"Zl5N8\" jsname=\"txFAF\" jsaction=\"agoMJf:PFBcW;usxOmf:aWLT7;jhKsnd:P7O7bd,F8DmGf;Q4AGo:Gm7gYd,qAKMYb;uFUCPb:pvnm0e,pfE8Hb,PFBcW;f56efd:dJXsye;EnoYf:KNzws,ZJsZZ,JgVSJc;zdMJQc:cCQNKb,ZJsZZ,zchEXc;Ytrrj:JJDvdc;tNR8yc:GeFvjb;oFN6Ye:hij5Wb;bmeZHc:iURhpf;Oxj3Xe:qAKMYb,yaf12d\"\u003e\u003cspan class=\"Q4iAWc\" data-mce-fragment=\"1\" jsname=\"W297wb\" jsaction=\"click:qtZ4nf,GFf3ac,tMZCfe; contextmenu:Nqw7Te,QP7LD; mouseout:Nqw7Te; mouseover:qtZ4nf,c2aHje\"\u003e\u003cstrong\u003eMaterial:\u003c\/strong\u003e \u003cspan data-number-of-phrases=\"1\" data-phrase-index=\"0\" data-language-to-translate-into=\"zh-CN\" data-language-for-alternatives=\"en\" class=\"JLqJ4b ChMk0b\" data-mce-fragment=\"1\" jsmodel=\"SsMkhd\" jsdata=\"uqLsIf;_;$1669\" jscontroller=\"Zl5N8\" jsname=\"txFAF\" jsaction=\"agoMJf:PFBcW;usxOmf:aWLT7;jhKsnd:P7O7bd,F8DmGf;Q4AGo:Gm7gYd,qAKMYb;uFUCPb:pvnm0e,pfE8Hb,PFBcW;f56efd:dJXsye;EnoYf:KNzws,ZJsZZ,JgVSJc;zdMJQc:cCQNKb,ZJsZZ,zchEXc;Ytrrj:JJDvdc;tNR8yc:GeFvjb;oFN6Ye:hij5Wb;bmeZHc:iURhpf;Oxj3Xe:qAKMYb,yaf12d\"\u003epolyester\u003c\/span\u003e\u003c\/span\u003e\u003c\/span\u003e\u003c\/span\u003e\u003cbr\u003e\n\u003c\/li\u003e\n\u003cli\u003e\n\u003cstrong\u003e\u003c\/strong\u003e\u003cspan class=\"VIiyi\" data-mce-fragment=\"1\" jsname=\"jqKxS\" jsaction=\"mouseup:BR6jm\" lang=\"en\"\u003e\u003cspan data-number-of-phrases=\"1\" data-phrase-index=\"0\" data-language-to-translate-into=\"de\" data-language-for-alternatives=\"en\" class=\"JLqJ4b ChMk0b C1N51c\" data-mce-fragment=\"1\" jsmodel=\"SsMkhd\" jsdata=\"uqLsIf;_;$1780\" jscontroller=\"Zl5N8\" jsname=\"txFAF\" jsaction=\"agoMJf:PFBcW;usxOmf:aWLT7;jhKsnd:P7O7bd,F8DmGf;Q4AGo:Gm7gYd,qAKMYb;uFUCPb:pvnm0e,pfE8Hb,PFBcW;f56efd:dJXsye;EnoYf:KNzws,ZJsZZ,JgVSJc;zdMJQc:cCQNKb,ZJsZZ,zchEXc;Ytrrj:JJDvdc;tNR8yc:GeFvjb;oFN6Ye:hij5Wb;bmeZHc:iURhpf;Oxj3Xe:qAKMYb,yaf12d\"\u003e\u003cspan class=\"Q4iAWc\" data-mce-fragment=\"1\" jsname=\"W297wb\" jsaction=\"click:qtZ4nf,GFf3ac,tMZCfe; contextmenu:Nqw7Te,QP7LD; mouseout:Nqw7Te; mouseover:qtZ4nf,c2aHje\"\u003e\u003cstrong\u003ePants length:\u003c\/strong\u003e three-point pants\/safety pants\u003c\/span\u003e\u003c\/span\u003e\u003c\/span\u003e\u003cbr\u003e\n\u003c\/li\u003e\n\u003cli\u003e\n\u003cstrong\u003e\u003c\/strong\u003e\u003cspan class=\"VIiyi\" data-mce-fragment=\"1\" jsname=\"jqKxS\" jsaction=\"mouseup:BR6jm\" lang=\"en\"\u003e\u003cspan data-number-of-phrases=\"1\" data-phrase-index=\"0\" data-language-to-translate-into=\"de\" data-language-for-alternatives=\"en\" class=\"JLqJ4b ChMk0b C1N51c\" data-mce-fragment=\"1\" jsmodel=\"SsMkhd\" jsdata=\"uqLsIf;_;$1826\" jscontroller=\"Zl5N8\" jsname=\"txFAF\" jsaction=\"agoMJf:PFBcW;usxOmf:aWLT7;jhKsnd:P7O7bd,F8DmGf;Q4AGo:Gm7gYd,qAKMYb;uFUCPb:pvnm0e,pfE8Hb,PFBcW;f56efd:dJXsye;EnoYf:KNzws,ZJsZZ,JgVSJc;zdMJQc:cCQNKb,ZJsZZ,zchEXc;Ytrrj:JJDvdc;tNR8yc:GeFvjb;oFN6Ye:hij5Wb;bmeZHc:iURhpf;Oxj3Xe:qAKMYb,yaf12d\"\u003e\u003cspan class=\"Q4iAWc\" data-mce-fragment=\"1\" jsname=\"W297wb\" jsaction=\"click:qtZ4nf,GFf3ac,tMZCfe; contextmenu:Nqw7Te,QP7LD; mouseout:Nqw7Te; mouseover:qtZ4nf,c2aHje\"\u003e\u003cstrong\u003eThickness:\u003c\/strong\u003e thin section\u003c\/span\u003e\u003c\/span\u003e\u003c\/span\u003e\u003cbr\u003e\n\u003c\/li\u003e\n\u003cli\u003e\n\u003cstrong\u003e\u003c\/strong\u003e\u003cspan class=\"VIiyi\" data-mce-fragment=\"1\" jsname=\"jqKxS\" jsaction=\"mouseup:BR6jm\" lang=\"en\"\u003e\u003cspan data-number-of-phrases=\"1\" data-phrase-index=\"0\" data-language-to-translate-into=\"de\" data-language-for-alternatives=\"en\" class=\"JLqJ4b ChMk0b C1N51c\" data-mce-fragment=\"1\" jsmodel=\"SsMkhd\" jsdata=\"uqLsIf;_;$1850\" jscontroller=\"Zl5N8\" jsname=\"txFAF\" jsaction=\"agoMJf:PFBcW;usxOmf:aWLT7;jhKsnd:P7O7bd,F8DmGf;Q4AGo:Gm7gYd,qAKMYb;uFUCPb:pvnm0e,pfE8Hb,PFBcW;f56efd:dJXsye;EnoYf:KNzws,ZJsZZ,JgVSJc;zdMJQc:cCQNKb,ZJsZZ,zchEXc;Ytrrj:JJDvdc;tNR8yc:GeFvjb;oFN6Ye:hij5Wb;bmeZHc:iURhpf;Oxj3Xe:qAKMYb,yaf12d\"\u003e\u003cspan class=\"Q4iAWc\" data-mce-fragment=\"1\" jsname=\"W297wb\" jsaction=\"click:qtZ4nf,GFf3ac,tMZCfe; contextmenu:Nqw7Te,QP7LD; mouseout:Nqw7Te; mouseover:qtZ4nf,c2aHje\"\u003e\u003cstrong\u003ePattern:\u003c\/strong\u003e solid color\u003c\/span\u003e\u003c\/span\u003e\u003c\/span\u003e\u003cbr\u003e\n\u003c\/li\u003e\n\u003cli\u003e\n\u003cstrong\u003e\u003cspan class=\"VIiyi\" data-mce-fragment=\"1\" jsname=\"jqKxS\" jsaction=\"mouseup:BR6jm\" lang=\"en\"\u003e\u003cspan data-number-of-phrases=\"1\" data-phrase-index=\"0\" data-language-to-translate-into=\"de\" data-language-for-alternatives=\"en\" class=\"JLqJ4b ChMk0b\" data-mce-fragment=\"1\" jsmodel=\"SsMkhd\" jsdata=\"uqLsIf;_;$1874\" jscontroller=\"Zl5N8\" jsname=\"txFAF\" jsaction=\"agoMJf:PFBcW;usxOmf:aWLT7;jhKsnd:P7O7bd,F8DmGf;Q4AGo:Gm7gYd,qAKMYb;uFUCPb:pvnm0e,pfE8Hb,PFBcW;f56efd:dJXsye;EnoYf:KNzws,ZJsZZ,JgVSJc;zdMJQc:cCQNKb,ZJsZZ,zchEXc;Ytrrj:JJDvdc;tNR8yc:GeFvjb;oFN6Ye:hij5Wb;bmeZHc:iURhpf;Oxj3Xe:qAKMYb,yaf12d\"\u003e\u003cspan class=\"Q4iAWc\" data-mce-fragment=\"1\" jsname=\"W297wb\" jsaction=\"click:qtZ4nf,GFf3ac,tMZCfe; contextmenu:Nqw7Te,QP7LD; mouseout:Nqw7Te; mouseover:qtZ4nf,c2aHje\"\u003eWeight\u003c\/span\u003e\u003c\/span\u003e\u003c\/span\u003e:\u003c\/strong\u003e 65 g\u003c\/li\u003e\n\u003cli\u003e\n\u003cstrong\u003e\u003c\/strong\u003e\u003cspan class=\"VIiyi\" data-mce-fragment=\"1\" jsname=\"jqKxS\" jsaction=\"mouseup:BR6jm\" lang=\"en\"\u003e\u003cspan data-number-of-phrases=\"1\" data-phrase-index=\"0\" data-language-to-translate-into=\"de\" data-language-for-alternatives=\"en\" class=\"JLqJ4b ChMk0b C1N51c\" data-mce-fragment=\"1\" jsmodel=\"SsMkhd\" jsdata=\"uqLsIf;_;$1898\" jscontroller=\"Zl5N8\" jsname=\"txFAF\" jsaction=\"agoMJf:PFBcW;usxOmf:aWLT7;jhKsnd:P7O7bd,F8DmGf;Q4AGo:Gm7gYd,qAKMYb;uFUCPb:pvnm0e,pfE8Hb,PFBcW;f56efd:dJXsye;EnoYf:KNzws,ZJsZZ,JgVSJc;zdMJQc:cCQNKb,ZJsZZ,zchEXc;Ytrrj:JJDvdc;tNR8yc:GeFvjb;oFN6Ye:hij5Wb;bmeZHc:iURhpf;Oxj3Xe:qAKMYb,yaf12d\"\u003e\u003cspan class=\"Q4iAWc\" data-mce-fragment=\"1\" jsname=\"W297wb\" jsaction=\"click:qtZ4nf,GFf3ac,tMZCfe; contextmenu:Nqw7Te,QP7LD; mouseout:Nqw7Te; mouseover:qtZ4nf,c2aHje\"\u003e\u003cstrong\u003eColor:\u003c\/strong\u003e skin, black, white\u003c\/span\u003e\u003c\/span\u003e\u003c\/span\u003e\u003cbr\u003e\n\u003c\/li\u003e\n\u003cli\u003e\n\u003cstrong\u003eSize:\u003c\/strong\u003e\u003cspan class=\"VIiyi\" data-mce-fragment=\"1\" jsname=\"jqKxS\" jsaction=\"mouseup:BR6jm\" lang=\"en\"\u003e\u003cspan data-number-of-phrases=\"1\" data-phrase-index=\"0\" data-language-to-translate-into=\"de\" data-language-for-alternatives=\"en\" class=\"JLqJ4b ChMk0b C1N51c\" data-mce-fragment=\"1\" jsmodel=\"SsMkhd\" jsdata=\"uqLsIf;_;$1923\" jscontroller=\"Zl5N8\" jsname=\"txFAF\" jsaction=\"agoMJf:PFBcW;usxOmf:aWLT7;jhKsnd:P7O7bd,F8DmGf;Q4AGo:Gm7gYd,qAKMYb;uFUCPb:pvnm0e,pfE8Hb,PFBcW;f56efd:dJXsye;EnoYf:KNzws,ZJsZZ,JgVSJc;zdMJQc:cCQNKb,ZJsZZ,zchEXc;Ytrrj:JJDvdc;tNR8yc:GeFvjb;oFN6Ye:hij5Wb;bmeZHc:iURhpf;Oxj3Xe:qAKMYb,yaf12d\"\u003e\u003cspan class=\"Q4iAWc\" data-mce-fragment=\"1\" jsname=\"W297wb\" jsaction=\"click:qtZ4nf,GFf3ac,tMZCfe; contextmenu:Nqw7Te,QP7LD; mouseout:Nqw7Te; mouseover:qtZ4nf,c2aHje\"\u003eL (suitable for 40~62kg) XL (suitable for 63~80kg)\u003c\/span\u003e\u003c\/span\u003e\u003c\/span\u003e\n\u003c\/li\u003e\n\u003c\/ul\u003e\n\u003cp\u003e\u003cspan style=\"color: #e9a38a;\"\u003e\u003cstrong\u003e\u003cspan class=\"VIiyi\" jsname=\"jqKxS\" jsaction=\"mouseup:BR6jm\" lang=\"en\"\u003e\u003cspan data-number-of-phrases=\"1\" data-phrase-index=\"0\" data-language-to-translate-into=\"de\" data-language-for-alternatives=\"en\" class=\"JLqJ4b ChMk0b C1N51c\" jsmodel=\"SsMkhd\" jsdata=\"uqLsIf;_;$1948\" jscontroller=\"Zl5N8\" jsname=\"txFAF\" jsaction=\"agoMJf:PFBcW;usxOmf:aWLT7;jhKsnd:P7O7bd,F8DmGf;Q4AGo:Gm7gYd,qAKMYb;uFUCPb:pvnm0e,pfE8Hb,PFBcW;f56efd:dJXsye;EnoYf:KNzws,ZJsZZ,JgVSJc;zdMJQc:cCQNKb,ZJsZZ,zchEXc;Ytrrj:JJDvdc;tNR8yc:GeFvjb;oFN6Ye:hij5Wb;bmeZHc:iURhpf;Oxj3Xe:qAKMYb,yaf12d\"\u003e\u003cspan class=\"Q4iAWc\" jsname=\"W297wb\" jsaction=\"click:qtZ4nf,GFf3ac,tMZCfe; contextmenu:Nqw7Te,QP7LD; mouseout:Nqw7Te; mouseover:qtZ4nf,c2aHje\"\u003ePACKAGE INCLUDES\u003c\/span\u003e\u003c\/span\u003e\u003c\/span\u003e\u003c\/strong\u003e\u003c\/span\u003e\u003c\/p\u003e\n\u003cul\u003e\n\u003cli\u003e1 * Double Crotch Safety Pants\u003cbr\u003e\n\u003c\/li\u003e\n\u003c\/ul\u003e"}
Double Crotch Safety Pants
Adding product to your cart
Ice silk without a trace
Safe/Silky/Cool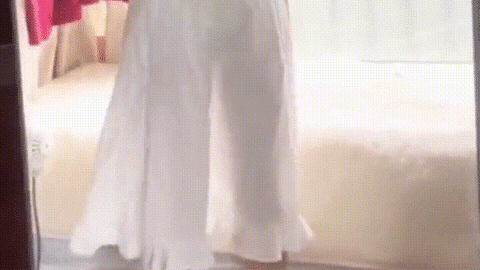 FEATURES
【

SUITABLE FOR A VARIETY OF BODY TYPES

】

Slim fit, high elasticity, suitable for a variety of body types, showing a perfect figure.



【

COMFORTABLE AND DURABLE

】

Wear safety pants inside and out, comfortable and refuse embarrassment, good packaging, firm and durable.

The "0" shackle is not tight, the slim version has high elasticity, the ice silk is cool and breathable, soft and comfortable.



【

NO ROLL LEGGING SHORTS

】

The shorts under the skirt have flat edges and are long above the knee, which can prevent the hem from puckering.

These high waist short leggings can tighten your tummy and the extra elastic waistband will not make you feel constricted.



【

SHORTS NON-SEEN

】

Despite being thin and light, they are not see-through at all.

They also have good air permeability, you won't feel hot during exercise.

Scrub thighs and protect your thighs from sweat.
【

VERSATILE SKINNY SHORTS FOR WOMEN

】

You can wear these panties however you want!

They can be combined with skirts, dresses or long tunics.

And you can also wear them as casual wear.



SPECIFICATIONS
Material:

polyester



Pants length: three-point pants/safety pants

Thickness: thin section

Pattern: solid color


Weight

: 65 g
Color: skin, black, white

Size:

L (suitable for 40~62kg) XL (suitable for 63~80kg)
PACKAGE INCLUDES
1 * Double Crotch Safety Pants