{"id":7303380467866,"title":"Comfy Loose Button Sleeveless Tank Top For Women","handle":"comfy-loose-button-sleeveless-tank-top-for-women","description":"\u003ch3 class=\"product-single__title\" itemprop=\"name\" style=\"text-align: center;\"\u003e👚Comfy Loose Button Sleeveless Tank Top For Women\u003c\/h3\u003e\n\u003ch3\u003e\u003cspan style=\"color: #ff8000;\"\u003eFeatures:\u003c\/span\u003e\u003c\/h3\u003e\n\u003cul\u003e\n\u003cli\u003e\u003cspan style=\"color: #ff8000;\"\u003e💦\u003cstrong\u003e\u003cspan style=\"color: #000000;\"\u003eComfortable \u0026amp; Cool - \u003c\/span\u003e\u003c\/strong\u003e\u003cspan style=\"color: #000000;\"\u003eSleeveless vest design brings summer coolness.\u003c\/span\u003e\u003c\/span\u003e\u003c\/li\u003e\n\u003cli\u003e\u003cspan style=\"color: #ff8000;\"\u003e\u003cstrong\u003e\u003cspan style=\"color: #000000;\"\u003e\u003cspan\u003e🌟Fashion - \u003c\/span\u003e\u003c\/span\u003e\u003c\/strong\u003e\u003cspan style=\"color: #000000;\"\u003eV-neck design, stylish and avant-garde. The three buttons on the neckline add a sense of design to the solid color t-shirt\u003c\/span\u003e\u003cstrong\u003e\u003cspan style=\"color: #000000;\"\u003e\u003cspan\u003e.\u003c\/span\u003e\u003c\/span\u003e\u003c\/strong\u003e\u003c\/span\u003e\u003c\/li\u003e\n\u003cli\u003e\u003cspan style=\"color: #ff8000;\"\u003e\u003cstrong\u003e\u003cspan style=\"color: #000000;\"\u003e\u003cspan\u003e🌈Colorful - \u003c\/span\u003e\u003c\/span\u003e\u003c\/strong\u003e\u003cspan style=\"color: #000000;\"\u003eSeven\u003c\/span\u003e\u003cspan style=\"color: #000000;\"\u003e colors can be selected, there will definitely be your favorite color. S-6XL's size span, any body can be selected here to your satisfaction.\u003c\/span\u003e\u003c\/span\u003e\u003c\/li\u003e\n\u003c\/ul\u003e\n\u003ch3\u003e\u003cspan style=\"color: #ff8000;\"\u003eSpecifications:\u003c\/span\u003e\u003c\/h3\u003e\n\u003cul\u003e\n\u003cli\u003e\u003cspan\u003eSize: S,M,L,XL,XXL,3XL,4XL,5XL,6XL\u003c\/span\u003e\u003c\/li\u003e\n\u003cli\u003e\u003cspan\u003eMaterial: Polyester\u003c\/span\u003e\u003c\/li\u003e\n\u003cli\u003eSleeve Length: Sleeveless\u003c\/li\u003e\n\u003cli\u003e\u003cspan\u003eColor: Purple\/Wine Red\/Light Green\/Color Blue\/Rose Red\/Dark Purple\/Black\u003c\/span\u003e\u003c\/li\u003e\n\u003c\/ul\u003e\n\u003cdiv style=\"text-align: center;\"\u003e\u003cstrong\u003e\u003cspan style=\"color: #ff2a00;\"\u003e💖💖Size Chart\u003c\/span\u003e\u003c\/strong\u003e\u003c\/div\u003e\n\u003cdiv style=\"text-align: center;\"\u003e\u003cstrong\u003e\u003cspan style=\"color: #ff2a00;\"\u003eChoose the size according to your specific situation.\u003c\/span\u003e\u003c\/strong\u003e\u003c\/div\u003e\n\u003cdiv style=\"text-align: center;\"\u003e\u003cimg src=\"https:\/\/cdn.shopify.com\/s\/files\/1\/0279\/2410\/3273\/files\/c397efc275db80573d0516d5f61c9019.jpg?v=1594877399\" alt=\"\"\u003e\u003c\/div\u003e\n\u003cdiv style=\"text-align: center;\"\u003e\u003cimg src=\"https:\/\/cdn.shopifycdn.net\/s\/files\/1\/0279\/2410\/3273\/files\/1_80b196dc-ab93-44bb-ba58-c33b91117f71.jpg?v=1594878224\" alt=\"\"\u003e\u003c\/div\u003e\n\u003ch3\u003e\u003cspan style=\"color: #ff8000;\"\u003ePackage includes:\u003c\/span\u003e\u003c\/h3\u003e\n\u003cul\u003e\n\u003cli\u003e\u003cspan style=\"color: #000000;\"\u003e1* Comfy Loose Button Sleeveless Tank Top For Women\u003c\/span\u003e\u003c\/li\u003e\n\u003c\/ul\u003e\n\u003cbr\u003e","published_at":"2022-04-06T23:55:09-06:00","created_at":"2022-04-06T23:55:15-06:00","vendor":"luluwin","type":"","tags":["clothing \u0026 accessories","women's clothing"],"price":1499,"price_min":1499,"price_max":1499,"available":true,"price_varies":false,"compare_at_price":2999,"compare_at_price_min":2999,"compare_at_price_max":2999,"compare_at_price_varies":false,"variants":[{"id":41836321308826,"title":"Purple \/ S","option1":"Purple","option2":"S","option3":null,"sku":"TS12783-C013-S00S","requires_shipping":true,"taxable":false,"featured_image":null,"available":true,"name":"Comfy Loose Button Sleeveless Tank Top For Women - Purple \/ S","public_title":"Purple \/ S","options":["Purple","S"],"price":1499,"weight":0,"compare_at_price":2999,"inventory_management":null,"barcode":null,"requires_selling_plan":false,"selling_plan_allocations":[]},{"id":41836321341594,"title":"Purple \/ M","option1":"Purple","option2":"M","option3":null,"sku":"TS12783-C013-S00M","requires_shipping":true,"taxable":false,"featured_image":null,"available":true,"name":"Comfy Loose Button Sleeveless Tank Top For Women - Purple \/ M","public_title":"Purple \/ M","options":["Purple","M"],"price":1499,"weight":0,"compare_at_price":2999,"inventory_management":null,"barcode":null,"requires_selling_plan":false,"selling_plan_allocations":[]},{"id":41836321374362,"title":"Purple \/ L","option1":"Purple","option2":"L","option3":null,"sku":"TS12783-C013-S00L","requires_shipping":true,"taxable":false,"featured_image":null,"available":true,"name":"Comfy Loose Button Sleeveless Tank Top For Women - Purple \/ L","public_title":"Purple \/ L","options":["Purple","L"],"price":1499,"weight":0,"compare_at_price":2999,"inventory_management":null,"barcode":null,"requires_selling_plan":false,"selling_plan_allocations":[]},{"id":41836321407130,"title":"Purple \/ XL","option1":"Purple","option2":"XL","option3":null,"sku":"TS12783-C013-S00X","requires_shipping":true,"taxable":false,"featured_image":null,"available":true,"name":"Comfy Loose Button Sleeveless Tank Top For Women - Purple \/ XL","public_title":"Purple \/ XL","options":["Purple","XL"],"price":1499,"weight":0,"compare_at_price":2999,"inventory_management":null,"barcode":null,"requires_selling_plan":false,"selling_plan_allocations":[]},{"id":41836321439898,"title":"Purple \/ 2XL","option1":"Purple","option2":"2XL","option3":null,"sku":"TS12783-C013-S02X","requires_shipping":true,"taxable":false,"featured_image":null,"available":true,"name":"Comfy Loose Button Sleeveless Tank Top For Women - Purple \/ 2XL","public_title":"Purple \/ 2XL","options":["Purple","2XL"],"price":1499,"weight":0,"compare_at_price":2999,"inventory_management":null,"barcode":null,"requires_selling_plan":false,"selling_plan_allocations":[]},{"id":41836321472666,"title":"Purple \/ 3XL","option1":"Purple","option2":"3XL","option3":null,"sku":"TS12783-C013-S03X","requires_shipping":true,"taxable":false,"featured_image":null,"available":true,"name":"Comfy Loose Button Sleeveless Tank Top For Women - Purple \/ 3XL","public_title":"Purple \/ 3XL","options":["Purple","3XL"],"price":1499,"weight":0,"compare_at_price":2999,"inventory_management":null,"barcode":null,"requires_selling_plan":false,"selling_plan_allocations":[]},{"id":41836321505434,"title":"Purple \/ 4XL","option1":"Purple","option2":"4XL","option3":null,"sku":"TS12783-C013-S04X","requires_shipping":true,"taxable":false,"featured_image":null,"available":true,"name":"Comfy Loose Button Sleeveless Tank Top For Women - Purple \/ 4XL","public_title":"Purple \/ 4XL","options":["Purple","4XL"],"price":1499,"weight":0,"compare_at_price":2999,"inventory_management":null,"barcode":null,"requires_selling_plan":false,"selling_plan_allocations":[]},{"id":41836321538202,"title":"Purple \/ 5XL","option1":"Purple","option2":"5XL","option3":null,"sku":"TS12783-C013-S05X","requires_shipping":true,"taxable":false,"featured_image":null,"available":true,"name":"Comfy Loose Button Sleeveless Tank Top For Women - Purple \/ 5XL","public_title":"Purple \/ 5XL","options":["Purple","5XL"],"price":1499,"weight":0,"compare_at_price":2999,"inventory_management":null,"barcode":null,"requires_selling_plan":false,"selling_plan_allocations":[]},{"id":41836321570970,"title":"Purple \/ 6XL","option1":"Purple","option2":"6XL","option3":null,"sku":"TS12783-C013-S06X","requires_shipping":true,"taxable":false,"featured_image":null,"available":true,"name":"Comfy Loose Button Sleeveless Tank Top For Women - Purple \/ 6XL","public_title":"Purple \/ 6XL","options":["Purple","6XL"],"price":1499,"weight":0,"compare_at_price":2999,"inventory_management":null,"barcode":null,"requires_selling_plan":false,"selling_plan_allocations":[]},{"id":41836321603738,"title":"Wine Red \/ S","option1":"Wine Red","option2":"S","option3":null,"sku":"TS12783-C020-S00S","requires_shipping":true,"taxable":false,"featured_image":null,"available":true,"name":"Comfy Loose Button Sleeveless Tank Top For Women - Wine Red \/ S","public_title":"Wine Red \/ S","options":["Wine Red","S"],"price":1499,"weight":0,"compare_at_price":2999,"inventory_management":null,"barcode":null,"requires_selling_plan":false,"selling_plan_allocations":[]},{"id":41836321636506,"title":"Wine Red \/ M","option1":"Wine Red","option2":"M","option3":null,"sku":"TS12783-C020-S00M","requires_shipping":true,"taxable":false,"featured_image":null,"available":true,"name":"Comfy Loose Button Sleeveless Tank Top For Women - Wine Red \/ M","public_title":"Wine Red \/ M","options":["Wine Red","M"],"price":1499,"weight":0,"compare_at_price":2999,"inventory_management":null,"barcode":null,"requires_selling_plan":false,"selling_plan_allocations":[]},{"id":41836321669274,"title":"Wine Red \/ L","option1":"Wine Red","option2":"L","option3":null,"sku":"TS12783-C020-S00L","requires_shipping":true,"taxable":false,"featured_image":null,"available":true,"name":"Comfy Loose Button Sleeveless Tank Top For Women - Wine Red \/ L","public_title":"Wine Red \/ L","options":["Wine Red","L"],"price":1499,"weight":0,"compare_at_price":2999,"inventory_management":null,"barcode":null,"requires_selling_plan":false,"selling_plan_allocations":[]},{"id":41836321702042,"title":"Wine Red \/ XL","option1":"Wine Red","option2":"XL","option3":null,"sku":"TS12783-C020-S00X","requires_shipping":true,"taxable":false,"featured_image":null,"available":true,"name":"Comfy Loose Button Sleeveless Tank Top For Women - Wine Red \/ XL","public_title":"Wine Red \/ XL","options":["Wine Red","XL"],"price":1499,"weight":0,"compare_at_price":2999,"inventory_management":null,"barcode":null,"requires_selling_plan":false,"selling_plan_allocations":[]},{"id":41836321734810,"title":"Wine Red \/ 2XL","option1":"Wine Red","option2":"2XL","option3":null,"sku":"TS12783-C020-S02X","requires_shipping":true,"taxable":false,"featured_image":null,"available":true,"name":"Comfy Loose Button Sleeveless Tank Top For Women - Wine Red \/ 2XL","public_title":"Wine Red \/ 2XL","options":["Wine Red","2XL"],"price":1499,"weight":0,"compare_at_price":2999,"inventory_management":null,"barcode":null,"requires_selling_plan":false,"selling_plan_allocations":[]},{"id":41836321767578,"title":"Wine Red \/ 3XL","option1":"Wine Red","option2":"3XL","option3":null,"sku":"TS12783-C020-S03X","requires_shipping":true,"taxable":false,"featured_image":null,"available":true,"name":"Comfy Loose Button Sleeveless Tank Top For Women - Wine Red \/ 3XL","public_title":"Wine Red \/ 3XL","options":["Wine Red","3XL"],"price":1499,"weight":0,"compare_at_price":2999,"inventory_management":null,"barcode":null,"requires_selling_plan":false,"selling_plan_allocations":[]},{"id":41836321800346,"title":"Wine Red \/ 4XL","option1":"Wine Red","option2":"4XL","option3":null,"sku":"TS12783-C020-S04X","requires_shipping":true,"taxable":false,"featured_image":null,"available":true,"name":"Comfy Loose Button Sleeveless Tank Top For Women - Wine Red \/ 4XL","public_title":"Wine Red \/ 4XL","options":["Wine Red","4XL"],"price":1499,"weight":0,"compare_at_price":2999,"inventory_management":null,"barcode":null,"requires_selling_plan":false,"selling_plan_allocations":[]},{"id":41836321833114,"title":"Wine Red \/ 5XL","option1":"Wine Red","option2":"5XL","option3":null,"sku":"TS12783-C020-S05X","requires_shipping":true,"taxable":false,"featured_image":null,"available":true,"name":"Comfy Loose Button Sleeveless Tank Top For Women - Wine Red \/ 5XL","public_title":"Wine Red \/ 5XL","options":["Wine Red","5XL"],"price":1499,"weight":0,"compare_at_price":2999,"inventory_management":null,"barcode":null,"requires_selling_plan":false,"selling_plan_allocations":[]},{"id":41836321865882,"title":"Wine Red \/ 6XL","option1":"Wine Red","option2":"6XL","option3":null,"sku":"TS12783-C020-S06X","requires_shipping":true,"taxable":false,"featured_image":null,"available":true,"name":"Comfy Loose Button Sleeveless Tank Top For Women - Wine Red \/ 6XL","public_title":"Wine Red \/ 6XL","options":["Wine Red","6XL"],"price":1499,"weight":0,"compare_at_price":2999,"inventory_management":null,"barcode":null,"requires_selling_plan":false,"selling_plan_allocations":[]},{"id":41836321898650,"title":"Light Green \/ S","option1":"Light Green","option2":"S","option3":null,"sku":"TS12783-C079-S00S","requires_shipping":true,"taxable":false,"featured_image":null,"available":true,"name":"Comfy Loose Button Sleeveless Tank Top For Women - Light Green \/ S","public_title":"Light Green \/ S","options":["Light Green","S"],"price":1499,"weight":0,"compare_at_price":2999,"inventory_management":null,"barcode":null,"requires_selling_plan":false,"selling_plan_allocations":[]},{"id":41836321931418,"title":"Light Green \/ M","option1":"Light Green","option2":"M","option3":null,"sku":"TS12783-C079-S00M","requires_shipping":true,"taxable":false,"featured_image":null,"available":true,"name":"Comfy Loose Button Sleeveless Tank Top For Women - Light Green \/ M","public_title":"Light Green \/ M","options":["Light Green","M"],"price":1499,"weight":0,"compare_at_price":2999,"inventory_management":null,"barcode":null,"requires_selling_plan":false,"selling_plan_allocations":[]},{"id":41836321964186,"title":"Light Green \/ L","option1":"Light Green","option2":"L","option3":null,"sku":"TS12783-C079-S00L","requires_shipping":true,"taxable":false,"featured_image":null,"available":true,"name":"Comfy Loose Button Sleeveless Tank Top For Women - Light Green \/ L","public_title":"Light Green \/ L","options":["Light Green","L"],"price":1499,"weight":0,"compare_at_price":2999,"inventory_management":null,"barcode":null,"requires_selling_plan":false,"selling_plan_allocations":[]},{"id":41836321996954,"title":"Light Green \/ XL","option1":"Light Green","option2":"XL","option3":null,"sku":"TS12783-C079-S00X","requires_shipping":true,"taxable":false,"featured_image":null,"available":true,"name":"Comfy Loose Button Sleeveless Tank Top For Women - Light Green \/ XL","public_title":"Light Green \/ XL","options":["Light Green","XL"],"price":1499,"weight":0,"compare_at_price":2999,"inventory_management":null,"barcode":null,"requires_selling_plan":false,"selling_plan_allocations":[]},{"id":41836322029722,"title":"Light Green \/ 2XL","option1":"Light Green","option2":"2XL","option3":null,"sku":"TS12783-C079-S02X","requires_shipping":true,"taxable":false,"featured_image":null,"available":true,"name":"Comfy Loose Button Sleeveless Tank Top For Women - Light Green \/ 2XL","public_title":"Light Green \/ 2XL","options":["Light Green","2XL"],"price":1499,"weight":0,"compare_at_price":2999,"inventory_management":null,"barcode":null,"requires_selling_plan":false,"selling_plan_allocations":[]},{"id":41836322062490,"title":"Light Green \/ 3XL","option1":"Light Green","option2":"3XL","option3":null,"sku":"TS12783-C079-S03X","requires_shipping":true,"taxable":false,"featured_image":null,"available":true,"name":"Comfy Loose Button Sleeveless Tank Top For Women - Light Green \/ 3XL","public_title":"Light Green \/ 3XL","options":["Light Green","3XL"],"price":1499,"weight":0,"compare_at_price":2999,"inventory_management":null,"barcode":null,"requires_selling_plan":false,"selling_plan_allocations":[]},{"id":41836322095258,"title":"Light Green \/ 4XL","option1":"Light Green","option2":"4XL","option3":null,"sku":"TS12783-C079-S04X","requires_shipping":true,"taxable":false,"featured_image":null,"available":true,"name":"Comfy Loose Button Sleeveless Tank Top For Women - Light Green \/ 4XL","public_title":"Light Green \/ 4XL","options":["Light Green","4XL"],"price":1499,"weight":0,"compare_at_price":2999,"inventory_management":null,"barcode":null,"requires_selling_plan":false,"selling_plan_allocations":[]},{"id":41836322128026,"title":"Light Green \/ 5XL","option1":"Light Green","option2":"5XL","option3":null,"sku":"TS12783-C079-S05X","requires_shipping":true,"taxable":false,"featured_image":null,"available":true,"name":"Comfy Loose Button Sleeveless Tank Top For Women - Light Green \/ 5XL","public_title":"Light Green \/ 5XL","options":["Light Green","5XL"],"price":1499,"weight":0,"compare_at_price":2999,"inventory_management":null,"barcode":null,"requires_selling_plan":false,"selling_plan_allocations":[]},{"id":41836322160794,"title":"Light Green \/ 6XL","option1":"Light Green","option2":"6XL","option3":null,"sku":"TS12783-C079-S06X","requires_shipping":true,"taxable":false,"featured_image":null,"available":true,"name":"Comfy Loose Button Sleeveless Tank Top For Women - Light Green \/ 6XL","public_title":"Light Green \/ 6XL","options":["Light Green","6XL"],"price":1499,"weight":0,"compare_at_price":2999,"inventory_management":null,"barcode":null,"requires_selling_plan":false,"selling_plan_allocations":[]},{"id":41836322226330,"title":"Color Blue \/ S","option1":"Color Blue","option2":"S","option3":null,"sku":"TS12783-C110-S00S","requires_shipping":true,"taxable":false,"featured_image":null,"available":true,"name":"Comfy Loose Button Sleeveless Tank Top For Women - Color Blue \/ S","public_title":"Color Blue \/ S","options":["Color Blue","S"],"price":1499,"weight":0,"compare_at_price":2999,"inventory_management":null,"barcode":null,"requires_selling_plan":false,"selling_plan_allocations":[]},{"id":41836322291866,"title":"Color Blue \/ M","option1":"Color Blue","option2":"M","option3":null,"sku":"TS12783-C110-S00M","requires_shipping":true,"taxable":false,"featured_image":null,"available":true,"name":"Comfy Loose Button Sleeveless Tank Top For Women - Color Blue \/ M","public_title":"Color Blue \/ M","options":["Color Blue","M"],"price":1499,"weight":0,"compare_at_price":2999,"inventory_management":null,"barcode":null,"requires_selling_plan":false,"selling_plan_allocations":[]},{"id":41836322357402,"title":"Color Blue \/ L","option1":"Color Blue","option2":"L","option3":null,"sku":"TS12783-C110-S00L","requires_shipping":true,"taxable":false,"featured_image":null,"available":true,"name":"Comfy Loose Button Sleeveless Tank Top For Women - Color Blue \/ L","public_title":"Color Blue \/ L","options":["Color Blue","L"],"price":1499,"weight":0,"compare_at_price":2999,"inventory_management":null,"barcode":null,"requires_selling_plan":false,"selling_plan_allocations":[]},{"id":41836322422938,"title":"Color Blue \/ XL","option1":"Color Blue","option2":"XL","option3":null,"sku":"TS12783-C110-S00X","requires_shipping":true,"taxable":false,"featured_image":null,"available":true,"name":"Comfy Loose Button Sleeveless Tank Top For Women - Color Blue \/ XL","public_title":"Color Blue \/ XL","options":["Color Blue","XL"],"price":1499,"weight":0,"compare_at_price":2999,"inventory_management":null,"barcode":null,"requires_selling_plan":false,"selling_plan_allocations":[]},{"id":41836322455706,"title":"Color Blue \/ 2XL","option1":"Color Blue","option2":"2XL","option3":null,"sku":"TS12783-C110-S02X","requires_shipping":true,"taxable":false,"featured_image":null,"available":true,"name":"Comfy Loose Button Sleeveless Tank Top For Women - Color Blue \/ 2XL","public_title":"Color Blue \/ 2XL","options":["Color Blue","2XL"],"price":1499,"weight":0,"compare_at_price":2999,"inventory_management":null,"barcode":null,"requires_selling_plan":false,"selling_plan_allocations":[]},{"id":41836322488474,"title":"Color Blue \/ 3XL","option1":"Color Blue","option2":"3XL","option3":null,"sku":"TS12783-C110-S03X","requires_shipping":true,"taxable":false,"featured_image":null,"available":true,"name":"Comfy Loose Button Sleeveless Tank Top For Women - Color Blue \/ 3XL","public_title":"Color Blue \/ 3XL","options":["Color Blue","3XL"],"price":1499,"weight":0,"compare_at_price":2999,"inventory_management":null,"barcode":null,"requires_selling_plan":false,"selling_plan_allocations":[]},{"id":41836322521242,"title":"Color Blue \/ 4XL","option1":"Color Blue","option2":"4XL","option3":null,"sku":"TS12783-C110-S04X","requires_shipping":true,"taxable":false,"featured_image":null,"available":true,"name":"Comfy Loose Button Sleeveless Tank Top For Women - Color Blue \/ 4XL","public_title":"Color Blue \/ 4XL","options":["Color Blue","4XL"],"price":1499,"weight":0,"compare_at_price":2999,"inventory_management":null,"barcode":null,"requires_selling_plan":false,"selling_plan_allocations":[]},{"id":41836322554010,"title":"Color Blue \/ 5XL","option1":"Color Blue","option2":"5XL","option3":null,"sku":"TS12783-C110-S05X","requires_shipping":true,"taxable":false,"featured_image":null,"available":true,"name":"Comfy Loose Button Sleeveless Tank Top For Women - Color Blue \/ 5XL","public_title":"Color Blue \/ 5XL","options":["Color Blue","5XL"],"price":1499,"weight":0,"compare_at_price":2999,"inventory_management":null,"barcode":null,"requires_selling_plan":false,"selling_plan_allocations":[]},{"id":41836322586778,"title":"Color Blue \/ 6XL","option1":"Color Blue","option2":"6XL","option3":null,"sku":"TS12783-C110-S06X","requires_shipping":true,"taxable":false,"featured_image":null,"available":true,"name":"Comfy Loose Button Sleeveless Tank Top For Women - Color Blue \/ 6XL","public_title":"Color Blue \/ 6XL","options":["Color Blue","6XL"],"price":1499,"weight":0,"compare_at_price":2999,"inventory_management":null,"barcode":null,"requires_selling_plan":false,"selling_plan_allocations":[]},{"id":41836322619546,"title":"Rose Red \/ S","option1":"Rose Red","option2":"S","option3":null,"sku":"TS12783-C014-S00S","requires_shipping":true,"taxable":false,"featured_image":null,"available":true,"name":"Comfy Loose Button Sleeveless Tank Top For Women - Rose Red \/ S","public_title":"Rose Red \/ S","options":["Rose Red","S"],"price":1499,"weight":0,"compare_at_price":2999,"inventory_management":null,"barcode":null,"requires_selling_plan":false,"selling_plan_allocations":[]},{"id":41836322652314,"title":"Rose Red \/ M","option1":"Rose Red","option2":"M","option3":null,"sku":"TS12783-C014-S00M","requires_shipping":true,"taxable":false,"featured_image":null,"available":true,"name":"Comfy Loose Button Sleeveless Tank Top For Women - Rose Red \/ M","public_title":"Rose Red \/ M","options":["Rose Red","M"],"price":1499,"weight":0,"compare_at_price":2999,"inventory_management":null,"barcode":null,"requires_selling_plan":false,"selling_plan_allocations":[]},{"id":41836322685082,"title":"Rose Red \/ L","option1":"Rose Red","option2":"L","option3":null,"sku":"TS12783-C014-S00L","requires_shipping":true,"taxable":false,"featured_image":null,"available":true,"name":"Comfy Loose Button Sleeveless Tank Top For Women - Rose Red \/ L","public_title":"Rose Red \/ L","options":["Rose Red","L"],"price":1499,"weight":0,"compare_at_price":2999,"inventory_management":null,"barcode":null,"requires_selling_plan":false,"selling_plan_allocations":[]},{"id":41836322750618,"title":"Rose Red \/ XL","option1":"Rose Red","option2":"XL","option3":null,"sku":"TS12783-C014-S00X","requires_shipping":true,"taxable":false,"featured_image":null,"available":true,"name":"Comfy Loose Button Sleeveless Tank Top For Women - Rose Red \/ XL","public_title":"Rose Red \/ XL","options":["Rose Red","XL"],"price":1499,"weight":0,"compare_at_price":2999,"inventory_management":null,"barcode":null,"requires_selling_plan":false,"selling_plan_allocations":[]},{"id":41836322816154,"title":"Rose Red \/ 2XL","option1":"Rose Red","option2":"2XL","option3":null,"sku":"TS12783-C014-S02X","requires_shipping":true,"taxable":false,"featured_image":null,"available":true,"name":"Comfy Loose Button Sleeveless Tank Top For Women - Rose Red \/ 2XL","public_title":"Rose Red \/ 2XL","options":["Rose Red","2XL"],"price":1499,"weight":0,"compare_at_price":2999,"inventory_management":null,"barcode":null,"requires_selling_plan":false,"selling_plan_allocations":[]},{"id":41836322848922,"title":"Rose Red \/ 3XL","option1":"Rose Red","option2":"3XL","option3":null,"sku":"TS12783-C014-S03X","requires_shipping":true,"taxable":false,"featured_image":null,"available":true,"name":"Comfy Loose Button Sleeveless Tank Top For Women - Rose Red \/ 3XL","public_title":"Rose Red \/ 3XL","options":["Rose Red","3XL"],"price":1499,"weight":0,"compare_at_price":2999,"inventory_management":null,"barcode":null,"requires_selling_plan":false,"selling_plan_allocations":[]},{"id":41836322914458,"title":"Rose Red \/ 4XL","option1":"Rose Red","option2":"4XL","option3":null,"sku":"TS12783-C014-S04X","requires_shipping":true,"taxable":false,"featured_image":null,"available":true,"name":"Comfy Loose Button Sleeveless Tank Top For Women - Rose Red \/ 4XL","public_title":"Rose Red \/ 4XL","options":["Rose Red","4XL"],"price":1499,"weight":0,"compare_at_price":2999,"inventory_management":null,"barcode":null,"requires_selling_plan":false,"selling_plan_allocations":[]},{"id":41836322947226,"title":"Rose Red \/ 5XL","option1":"Rose Red","option2":"5XL","option3":null,"sku":"TS12783-C014-S05X","requires_shipping":true,"taxable":false,"featured_image":null,"available":true,"name":"Comfy Loose Button Sleeveless Tank Top For Women - Rose Red \/ 5XL","public_title":"Rose Red \/ 5XL","options":["Rose Red","5XL"],"price":1499,"weight":0,"compare_at_price":2999,"inventory_management":null,"barcode":null,"requires_selling_plan":false,"selling_plan_allocations":[]},{"id":41836322979994,"title":"Rose Red \/ 6XL","option1":"Rose Red","option2":"6XL","option3":null,"sku":"TS12783-C014-S06X","requires_shipping":true,"taxable":false,"featured_image":null,"available":true,"name":"Comfy Loose Button Sleeveless Tank Top For Women - Rose Red \/ 6XL","public_title":"Rose Red \/ 6XL","options":["Rose Red","6XL"],"price":1499,"weight":0,"compare_at_price":2999,"inventory_management":null,"barcode":null,"requires_selling_plan":false,"selling_plan_allocations":[]},{"id":41836323012762,"title":"Dark Purple \/ S","option1":"Dark Purple","option2":"S","option3":null,"sku":"TS12783-C124-S00S","requires_shipping":true,"taxable":false,"featured_image":null,"available":true,"name":"Comfy Loose Button Sleeveless Tank Top For Women - Dark Purple \/ S","public_title":"Dark Purple \/ S","options":["Dark Purple","S"],"price":1499,"weight":0,"compare_at_price":2999,"inventory_management":null,"barcode":null,"requires_selling_plan":false,"selling_plan_allocations":[]},{"id":41836323045530,"title":"Dark Purple \/ M","option1":"Dark Purple","option2":"M","option3":null,"sku":"TS12783-C124-S00M","requires_shipping":true,"taxable":false,"featured_image":null,"available":true,"name":"Comfy Loose Button Sleeveless Tank Top For Women - Dark Purple \/ M","public_title":"Dark Purple \/ M","options":["Dark Purple","M"],"price":1499,"weight":0,"compare_at_price":2999,"inventory_management":null,"barcode":null,"requires_selling_plan":false,"selling_plan_allocations":[]},{"id":41836323078298,"title":"Dark Purple \/ L","option1":"Dark Purple","option2":"L","option3":null,"sku":"TS12783-C124-S00L","requires_shipping":true,"taxable":false,"featured_image":null,"available":true,"name":"Comfy Loose Button Sleeveless Tank Top For Women - Dark Purple \/ L","public_title":"Dark Purple \/ L","options":["Dark Purple","L"],"price":1499,"weight":0,"compare_at_price":2999,"inventory_management":null,"barcode":null,"requires_selling_plan":false,"selling_plan_allocations":[]},{"id":41836323111066,"title":"Dark Purple \/ XL","option1":"Dark Purple","option2":"XL","option3":null,"sku":"TS12783-C124-S00X","requires_shipping":true,"taxable":false,"featured_image":null,"available":true,"name":"Comfy Loose Button Sleeveless Tank Top For Women - Dark Purple \/ XL","public_title":"Dark Purple \/ XL","options":["Dark Purple","XL"],"price":1499,"weight":0,"compare_at_price":2999,"inventory_management":null,"barcode":null,"requires_selling_plan":false,"selling_plan_allocations":[]},{"id":41836323143834,"title":"Dark Purple \/ 2XL","option1":"Dark Purple","option2":"2XL","option3":null,"sku":"TS12783-C124-S02X","requires_shipping":true,"taxable":false,"featured_image":null,"available":true,"name":"Comfy Loose Button Sleeveless Tank Top For Women - Dark Purple \/ 2XL","public_title":"Dark Purple \/ 2XL","options":["Dark Purple","2XL"],"price":1499,"weight":0,"compare_at_price":2999,"inventory_management":null,"barcode":null,"requires_selling_plan":false,"selling_plan_allocations":[]},{"id":41836323176602,"title":"Dark Purple \/ 3XL","option1":"Dark Purple","option2":"3XL","option3":null,"sku":"TS12783-C124-S03X","requires_shipping":true,"taxable":false,"featured_image":null,"available":true,"name":"Comfy Loose Button Sleeveless Tank Top For Women - Dark Purple \/ 3XL","public_title":"Dark Purple \/ 3XL","options":["Dark Purple","3XL"],"price":1499,"weight":0,"compare_at_price":2999,"inventory_management":null,"barcode":null,"requires_selling_plan":false,"selling_plan_allocations":[]},{"id":41836323209370,"title":"Dark Purple \/ 4XL","option1":"Dark Purple","option2":"4XL","option3":null,"sku":"TS12783-C124-S04X","requires_shipping":true,"taxable":false,"featured_image":null,"available":true,"name":"Comfy Loose Button Sleeveless Tank Top For Women - Dark Purple \/ 4XL","public_title":"Dark Purple \/ 4XL","options":["Dark Purple","4XL"],"price":1499,"weight":0,"compare_at_price":2999,"inventory_management":null,"barcode":null,"requires_selling_plan":false,"selling_plan_allocations":[]},{"id":41836323242138,"title":"Dark Purple \/ 5XL","option1":"Dark Purple","option2":"5XL","option3":null,"sku":"TS12783-C124-S05X","requires_shipping":true,"taxable":false,"featured_image":null,"available":true,"name":"Comfy Loose Button Sleeveless Tank Top For Women - Dark Purple \/ 5XL","public_title":"Dark Purple \/ 5XL","options":["Dark Purple","5XL"],"price":1499,"weight":0,"compare_at_price":2999,"inventory_management":null,"barcode":null,"requires_selling_plan":false,"selling_plan_allocations":[]},{"id":41836323274906,"title":"Dark Purple \/ 6XL","option1":"Dark Purple","option2":"6XL","option3":null,"sku":"TS12783-C124-S06X","requires_shipping":true,"taxable":false,"featured_image":null,"available":true,"name":"Comfy Loose Button Sleeveless Tank Top For Women - Dark Purple \/ 6XL","public_title":"Dark Purple \/ 6XL","options":["Dark Purple","6XL"],"price":1499,"weight":0,"compare_at_price":2999,"inventory_management":null,"barcode":null,"requires_selling_plan":false,"selling_plan_allocations":[]},{"id":41836323307674,"title":"Black \/ S","option1":"Black","option2":"S","option3":null,"sku":"TS12783-C001-S00S","requires_shipping":true,"taxable":false,"featured_image":null,"available":true,"name":"Comfy Loose Button Sleeveless Tank Top For Women - Black \/ S","public_title":"Black \/ S","options":["Black","S"],"price":1499,"weight":0,"compare_at_price":2999,"inventory_management":null,"barcode":null,"requires_selling_plan":false,"selling_plan_allocations":[]},{"id":41836323340442,"title":"Black \/ M","option1":"Black","option2":"M","option3":null,"sku":"TS12783-C001-S00M","requires_shipping":true,"taxable":false,"featured_image":null,"available":true,"name":"Comfy Loose Button Sleeveless Tank Top For Women - Black \/ M","public_title":"Black \/ M","options":["Black","M"],"price":1499,"weight":0,"compare_at_price":2999,"inventory_management":null,"barcode":null,"requires_selling_plan":false,"selling_plan_allocations":[]},{"id":41836323373210,"title":"Black \/ L","option1":"Black","option2":"L","option3":null,"sku":"TS12783-C001-S00L","requires_shipping":true,"taxable":false,"featured_image":null,"available":true,"name":"Comfy Loose Button Sleeveless Tank Top For Women - Black \/ L","public_title":"Black \/ L","options":["Black","L"],"price":1499,"weight":0,"compare_at_price":2999,"inventory_management":null,"barcode":null,"requires_selling_plan":false,"selling_plan_allocations":[]},{"id":41836323405978,"title":"Black \/ XL","option1":"Black","option2":"XL","option3":null,"sku":"TS12783-C001-S00X","requires_shipping":true,"taxable":false,"featured_image":null,"available":true,"name":"Comfy Loose Button Sleeveless Tank Top For Women - Black \/ XL","public_title":"Black \/ XL","options":["Black","XL"],"price":1499,"weight":0,"compare_at_price":2999,"inventory_management":null,"barcode":null,"requires_selling_plan":false,"selling_plan_allocations":[]},{"id":41836323438746,"title":"Black \/ 2XL","option1":"Black","option2":"2XL","option3":null,"sku":"TS12783-C001-S02X","requires_shipping":true,"taxable":false,"featured_image":null,"available":true,"name":"Comfy Loose Button Sleeveless Tank Top For Women - Black \/ 2XL","public_title":"Black \/ 2XL","options":["Black","2XL"],"price":1499,"weight":0,"compare_at_price":2999,"inventory_management":null,"barcode":null,"requires_selling_plan":false,"selling_plan_allocations":[]},{"id":41836323471514,"title":"Black \/ 3XL","option1":"Black","option2":"3XL","option3":null,"sku":"TS12783-C001-S03X","requires_shipping":true,"taxable":false,"featured_image":null,"available":true,"name":"Comfy Loose Button Sleeveless Tank Top For Women - Black \/ 3XL","public_title":"Black \/ 3XL","options":["Black","3XL"],"price":1499,"weight":0,"compare_at_price":2999,"inventory_management":null,"barcode":null,"requires_selling_plan":false,"selling_plan_allocations":[]},{"id":41836323504282,"title":"Black \/ 4XL","option1":"Black","option2":"4XL","option3":null,"sku":"TS12783-C001-S04X","requires_shipping":true,"taxable":false,"featured_image":null,"available":true,"name":"Comfy Loose Button Sleeveless Tank Top For Women - Black \/ 4XL","public_title":"Black \/ 4XL","options":["Black","4XL"],"price":1499,"weight":0,"compare_at_price":2999,"inventory_management":null,"barcode":null,"requires_selling_plan":false,"selling_plan_allocations":[]},{"id":41836323537050,"title":"Black \/ 5XL","option1":"Black","option2":"5XL","option3":null,"sku":"TS12783-C001-S05X","requires_shipping":true,"taxable":false,"featured_image":null,"available":true,"name":"Comfy Loose Button Sleeveless Tank Top For Women - Black \/ 5XL","public_title":"Black \/ 5XL","options":["Black","5XL"],"price":1499,"weight":0,"compare_at_price":2999,"inventory_management":null,"barcode":null,"requires_selling_plan":false,"selling_plan_allocations":[]},{"id":41836323569818,"title":"Black \/ 6XL","option1":"Black","option2":"6XL","option3":null,"sku":"TS12783-C001-S06X","requires_shipping":true,"taxable":false,"featured_image":null,"available":true,"name":"Comfy Loose Button Sleeveless Tank Top For Women - Black \/ 6XL","public_title":"Black \/ 6XL","options":["Black","6XL"],"price":1499,"weight":0,"compare_at_price":2999,"inventory_management":null,"barcode":null,"requires_selling_plan":false,"selling_plan_allocations":[]}],"images":["\/\/www.luluwin.co.uk\/cdn\/shop\/products\/1_d2d6158a-ce67-4f7d-a39f-409d526f3358.jpg?v=1649310915","\/\/www.luluwin.co.uk\/cdn\/shop\/products\/2_fc665e43-d4a8-4c64-be03-742f1bd01c20.jpg?v=1649310915","\/\/www.luluwin.co.uk\/cdn\/shop\/products\/3_e1b3c0f1-3853-4db3-8b75-e75b8f51bef2.jpg?v=1649310915","\/\/www.luluwin.co.uk\/cdn\/shop\/products\/4_6b6d982e-f9c8-4938-a4da-b647011f6a47.jpg?v=1649310915","\/\/www.luluwin.co.uk\/cdn\/shop\/products\/5_02e8fed6-a163-4afe-967d-81f833956de5.jpg?v=1649310915","\/\/www.luluwin.co.uk\/cdn\/shop\/products\/6_d078b07b-8c7b-46cd-a7bf-439f48c195f6.jpg?v=1649310915","\/\/www.luluwin.co.uk\/cdn\/shop\/products\/7_9d38af74-ac60-498a-841c-a24a2f08081e.jpg?v=1649310915","\/\/www.luluwin.co.uk\/cdn\/shop\/products\/8_6abcb061-722f-4c34-b430-5569dcd741ac.jpg?v=1649310915"],"featured_image":"\/\/www.luluwin.co.uk\/cdn\/shop\/products\/1_d2d6158a-ce67-4f7d-a39f-409d526f3358.jpg?v=1649310915","options":["Color","Size"],"media":[{"alt":null,"id":25955138240666,"position":1,"preview_image":{"aspect_ratio":1.0,"height":800,"width":800,"src":"\/\/www.luluwin.co.uk\/cdn\/shop\/products\/1_d2d6158a-ce67-4f7d-a39f-409d526f3358.jpg?v=1649310915"},"aspect_ratio":1.0,"height":800,"media_type":"image","src":"\/\/www.luluwin.co.uk\/cdn\/shop\/products\/1_d2d6158a-ce67-4f7d-a39f-409d526f3358.jpg?v=1649310915","width":800},{"alt":null,"id":25955138273434,"position":2,"preview_image":{"aspect_ratio":1.0,"height":800,"width":800,"src":"\/\/www.luluwin.co.uk\/cdn\/shop\/products\/2_fc665e43-d4a8-4c64-be03-742f1bd01c20.jpg?v=1649310915"},"aspect_ratio":1.0,"height":800,"media_type":"image","src":"\/\/www.luluwin.co.uk\/cdn\/shop\/products\/2_fc665e43-d4a8-4c64-be03-742f1bd01c20.jpg?v=1649310915","width":800},{"alt":null,"id":25955138306202,"position":3,"preview_image":{"aspect_ratio":1.0,"height":800,"width":800,"src":"\/\/www.luluwin.co.uk\/cdn\/shop\/products\/3_e1b3c0f1-3853-4db3-8b75-e75b8f51bef2.jpg?v=1649310915"},"aspect_ratio":1.0,"height":800,"media_type":"image","src":"\/\/www.luluwin.co.uk\/cdn\/shop\/products\/3_e1b3c0f1-3853-4db3-8b75-e75b8f51bef2.jpg?v=1649310915","width":800},{"alt":null,"id":25955138371738,"position":4,"preview_image":{"aspect_ratio":1.0,"height":800,"width":800,"src":"\/\/www.luluwin.co.uk\/cdn\/shop\/products\/4_6b6d982e-f9c8-4938-a4da-b647011f6a47.jpg?v=1649310915"},"aspect_ratio":1.0,"height":800,"media_type":"image","src":"\/\/www.luluwin.co.uk\/cdn\/shop\/products\/4_6b6d982e-f9c8-4938-a4da-b647011f6a47.jpg?v=1649310915","width":800},{"alt":null,"id":25955138437274,"position":5,"preview_image":{"aspect_ratio":1.0,"height":800,"width":800,"src":"\/\/www.luluwin.co.uk\/cdn\/shop\/products\/5_02e8fed6-a163-4afe-967d-81f833956de5.jpg?v=1649310915"},"aspect_ratio":1.0,"height":800,"media_type":"image","src":"\/\/www.luluwin.co.uk\/cdn\/shop\/products\/5_02e8fed6-a163-4afe-967d-81f833956de5.jpg?v=1649310915","width":800},{"alt":null,"id":25955138502810,"position":6,"preview_image":{"aspect_ratio":1.0,"height":800,"width":800,"src":"\/\/www.luluwin.co.uk\/cdn\/shop\/products\/6_d078b07b-8c7b-46cd-a7bf-439f48c195f6.jpg?v=1649310915"},"aspect_ratio":1.0,"height":800,"media_type":"image","src":"\/\/www.luluwin.co.uk\/cdn\/shop\/products\/6_d078b07b-8c7b-46cd-a7bf-439f48c195f6.jpg?v=1649310915","width":800},{"alt":null,"id":25955138568346,"position":7,"preview_image":{"aspect_ratio":1.0,"height":800,"width":800,"src":"\/\/www.luluwin.co.uk\/cdn\/shop\/products\/7_9d38af74-ac60-498a-841c-a24a2f08081e.jpg?v=1649310915"},"aspect_ratio":1.0,"height":800,"media_type":"image","src":"\/\/www.luluwin.co.uk\/cdn\/shop\/products\/7_9d38af74-ac60-498a-841c-a24a2f08081e.jpg?v=1649310915","width":800},{"alt":null,"id":25955138601114,"position":8,"preview_image":{"aspect_ratio":1.0,"height":800,"width":800,"src":"\/\/www.luluwin.co.uk\/cdn\/shop\/products\/8_6abcb061-722f-4c34-b430-5569dcd741ac.jpg?v=1649310915"},"aspect_ratio":1.0,"height":800,"media_type":"image","src":"\/\/www.luluwin.co.uk\/cdn\/shop\/products\/8_6abcb061-722f-4c34-b430-5569dcd741ac.jpg?v=1649310915","width":800}],"requires_selling_plan":false,"selling_plan_groups":[],"content":"\u003ch3 class=\"product-single__title\" itemprop=\"name\" style=\"text-align: center;\"\u003e👚Comfy Loose Button Sleeveless Tank Top For Women\u003c\/h3\u003e\n\u003ch3\u003e\u003cspan style=\"color: #ff8000;\"\u003eFeatures:\u003c\/span\u003e\u003c\/h3\u003e\n\u003cul\u003e\n\u003cli\u003e\u003cspan style=\"color: #ff8000;\"\u003e💦\u003cstrong\u003e\u003cspan style=\"color: #000000;\"\u003eComfortable \u0026amp; Cool - \u003c\/span\u003e\u003c\/strong\u003e\u003cspan style=\"color: #000000;\"\u003eSleeveless vest design brings summer coolness.\u003c\/span\u003e\u003c\/span\u003e\u003c\/li\u003e\n\u003cli\u003e\u003cspan style=\"color: #ff8000;\"\u003e\u003cstrong\u003e\u003cspan style=\"color: #000000;\"\u003e\u003cspan\u003e🌟Fashion - \u003c\/span\u003e\u003c\/span\u003e\u003c\/strong\u003e\u003cspan style=\"color: #000000;\"\u003eV-neck design, stylish and avant-garde. The three buttons on the neckline add a sense of design to the solid color t-shirt\u003c\/span\u003e\u003cstrong\u003e\u003cspan style=\"color: #000000;\"\u003e\u003cspan\u003e.\u003c\/span\u003e\u003c\/span\u003e\u003c\/strong\u003e\u003c\/span\u003e\u003c\/li\u003e\n\u003cli\u003e\u003cspan style=\"color: #ff8000;\"\u003e\u003cstrong\u003e\u003cspan style=\"color: #000000;\"\u003e\u003cspan\u003e🌈Colorful - \u003c\/span\u003e\u003c\/span\u003e\u003c\/strong\u003e\u003cspan style=\"color: #000000;\"\u003eSeven\u003c\/span\u003e\u003cspan style=\"color: #000000;\"\u003e colors can be selected, there will definitely be your favorite color. S-6XL's size span, any body can be selected here to your satisfaction.\u003c\/span\u003e\u003c\/span\u003e\u003c\/li\u003e\n\u003c\/ul\u003e\n\u003ch3\u003e\u003cspan style=\"color: #ff8000;\"\u003eSpecifications:\u003c\/span\u003e\u003c\/h3\u003e\n\u003cul\u003e\n\u003cli\u003e\u003cspan\u003eSize: S,M,L,XL,XXL,3XL,4XL,5XL,6XL\u003c\/span\u003e\u003c\/li\u003e\n\u003cli\u003e\u003cspan\u003eMaterial: Polyester\u003c\/span\u003e\u003c\/li\u003e\n\u003cli\u003eSleeve Length: Sleeveless\u003c\/li\u003e\n\u003cli\u003e\u003cspan\u003eColor: Purple\/Wine Red\/Light Green\/Color Blue\/Rose Red\/Dark Purple\/Black\u003c\/span\u003e\u003c\/li\u003e\n\u003c\/ul\u003e\n\u003cdiv style=\"text-align: center;\"\u003e\u003cstrong\u003e\u003cspan style=\"color: #ff2a00;\"\u003e💖💖Size Chart\u003c\/span\u003e\u003c\/strong\u003e\u003c\/div\u003e\n\u003cdiv style=\"text-align: center;\"\u003e\u003cstrong\u003e\u003cspan style=\"color: #ff2a00;\"\u003eChoose the size according to your specific situation.\u003c\/span\u003e\u003c\/strong\u003e\u003c\/div\u003e\n\u003cdiv style=\"text-align: center;\"\u003e\u003cimg src=\"https:\/\/cdn.shopify.com\/s\/files\/1\/0279\/2410\/3273\/files\/c397efc275db80573d0516d5f61c9019.jpg?v=1594877399\" alt=\"\"\u003e\u003c\/div\u003e\n\u003cdiv style=\"text-align: center;\"\u003e\u003cimg src=\"https:\/\/cdn.shopifycdn.net\/s\/files\/1\/0279\/2410\/3273\/files\/1_80b196dc-ab93-44bb-ba58-c33b91117f71.jpg?v=1594878224\" alt=\"\"\u003e\u003c\/div\u003e\n\u003ch3\u003e\u003cspan style=\"color: #ff8000;\"\u003ePackage includes:\u003c\/span\u003e\u003c\/h3\u003e\n\u003cul\u003e\n\u003cli\u003e\u003cspan style=\"color: #000000;\"\u003e1* Comfy Loose Button Sleeveless Tank Top For Women\u003c\/span\u003e\u003c\/li\u003e\n\u003c\/ul\u003e\n\u003cbr\u003e"}
Comfy Loose Button Sleeveless Tank Top For Women
Adding product to your cart
👚Comfy Loose Button Sleeveless Tank Top For Women
Features:
💦

Comfortable & Cool - 

Sleeveless vest design brings summer coolness.

🌟Fashion - 

V-neck design, stylish and avant-garde. The three buttons on the neckline add a sense of design to the solid color t-shirt

.

🌈Colorful -

Seven

 colors can be selected, there will definitely be your favorite color. S-6XL's size span, any body can be selected here to your satisfaction.
Specifications:
Size: S,M,L,XL,XXL,3XL,4XL,5XL,6XL

Material: Polyester

Sleeve Length: Sleeveless

Color: Purple/Wine Red/Light Green/Color Blue/Rose Red/Dark Purple/Black
Choose the size according to your specific situation.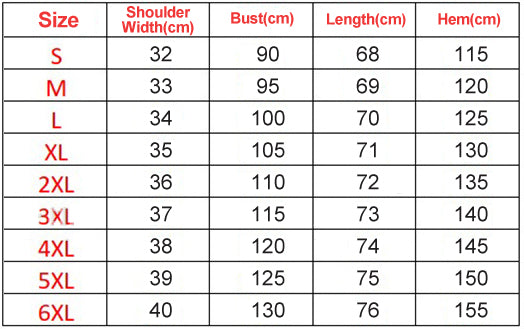 Package includes:
1* Comfy Loose Button Sleeveless Tank Top For Women