{"id":7392286605466,"title":"Casual skinny women's trousers with a floral pattern","handle":"casual-skinny-womens-trousers-with-a-floral-pattern","description":"\u003cdiv class=\"rte\" data-mce-fragment=\"1\" itemprop=\"description\"\u003e\n\u003cp data-mce-fragment=\"1\"\u003e\u003cspan style=\"color: #ff2a00;\"\u003e\u003cstrong\u003ePROPERTIES:\u003c\/strong\u003e\u003c\/span\u003e\u003c\/p\u003e\n\u003cul data-mce-fragment=\"1\"\u003e\n\u003cli\u003e\u003cspan style=\"color: #000000;\"\u003e\u003cstrong\u003eMaterial:\u003c\/strong\u003e Comfortable soft stretch jeans, casual and fashionable\u003c\/span\u003e\u003c\/li\u003e\n\u003cli\u003e\u003cstrong\u003e\u003cspan style=\"color: #000000;\"\u003eButton closure, frayed denim style.\u003c\/span\u003e\u003c\/strong\u003e\u003c\/li\u003e\n\u003cli\u003e\u003cspan style=\"color: #000000;\"\u003e\u003cstrong\u003eMid-waisted jeans with a flared fit, classic pocket design:\u003c\/strong\u003e front pockets, button design.\u003c\/span\u003e\u003c\/li\u003e\n\u003cli\u003e\u003cspan style=\"color: #000000;\"\u003e\u003cstrong\u003eThese stretchy flared jeans are crafted from a soft, lightweight fabric that will keep your legs comfortable all day long,\u003c\/strong\u003e at work, at play and in person.\u003c\/span\u003e\u003c\/li\u003e\n\u003cli\u003e\u003cspan style=\"color: #000000;\"\u003e\u003cstrong\u003eThis flared leg pant\u003c\/strong\u003e is your favorite slim leg jean that easily conforms to curves and offers excellent flexibility, dynamic comfort and a perfect fit all day long.\u003c\/span\u003e\u003c\/li\u003e\n\u003c\/ul\u003e\n\u003cp data-mce-fragment=\"1\"\u003e\u003cspan style=\"color: #ff2a00;\"\u003e\u003cstrong\u003eSPECIFICATIONS:\u003c\/strong\u003e\u003c\/span\u003e\u003c\/p\u003e\n\u003cul\u003e\n\u003cli\u003e\u003cspan style=\"color: #000000;\"\u003e\u003cstrong\u003eType:\u003c\/strong\u003e denim\u003c\/span\u003e\u003c\/li\u003e\n\u003c\/ul\u003e\n\u003cul\u003e\n\u003cli\u003e\u003cspan style=\"color: #000000;\"\u003e\u003cstrong\u003eColor:\u003c\/strong\u003e As shown\u003c\/span\u003e\u003c\/li\u003e\n\u003c\/ul\u003e\n\u003cul\u003e\n\u003cli\u003e\u003cspan style=\"color: #000000;\"\u003e\u003cstrong\u003eMaterials:\u003c\/strong\u003e polyester\u003c\/span\u003e\u003c\/li\u003e\n\u003c\/ul\u003e\n\u003cul\u003e\n\u003cli\u003e\u003cspan style=\"color: #000000;\"\u003e\u003cstrong\u003eGender:\u003c\/strong\u003e Female\u003c\/span\u003e\u003c\/li\u003e\n\u003c\/ul\u003e\n\u003cul\u003e\n\u003cli\u003e\u003cspan style=\"color: #000000;\"\u003e\u003cstrong\u003eStyle:\u003c\/strong\u003e Stylish, Casual\u003c\/span\u003e\u003c\/li\u003e\n\u003c\/ul\u003e\n\u003cul\u003e\n\u003cli\u003e\u003cspan style=\"color: #000000;\"\u003e\u003cstrong\u003eSize:\u003cspan data-mce-fragment=\"1\"\u003eS-5XL(CM\/IN)\u003c\/span\u003e\u003c\/strong\u003e\u003c\/span\u003e\u003c\/li\u003e\n\u003c\/ul\u003e\n\u003cp\u003e\u003cspan style=\"color: #000000;\"\u003e\u003cstrong\u003e\u003cimg alt=\"\" src=\"https:\/\/cdn.shopifycdn.net\/s\/files\/1\/0607\/1123\/9934\/files\/3159-4d0e-8825-d5cb56cd20bb_480x480_40f25c16-442d-43ec-b76b-7daabd41ab32_480x480.webp?v=1654069844\" style=\"display: block; margin-left: auto; margin-right: auto;\"\u003e\u003c\/strong\u003e\u003c\/span\u003e\u003c\/p\u003e\n\u003cstrong style=\"font-size: 1.4em;\" data-mce-fragment=\"1\"\u003e\u003c\/strong\u003e\n\u003cul data-mce-fragment=\"1\"\u003e\n\u003cli data-mce-fragment=\"1\"\u003e\n\u003cp data-mce-fragment=\"1\"\u003e\u003cstrong\u003ePackage:\u003c\/strong\u003e 1 * Floral Print Casual Skinny Women's Pants\u003c\/p\u003e\n\u003c\/li\u003e\n\u003c\/ul\u003e\n\u003cp data-mce-fragment=\"1\"\u003e\u003cspan style=\"color: #ff2a00;\" data-mce-fragment=\"1\"\u003e\u003cstrong data-mce-fragment=\"1\"\u003eNOTE:\u003c\/strong\u003e\u003c\/span\u003e\u003c\/p\u003e\n\u003cul\u003e\n\u003cli\u003e\u003cspan style=\"color: #000000;\" data-mce-fragment=\"1\"\u003eDue to manual measurement, please allow slight measurement error.\u003c\/span\u003e\u003c\/li\u003e\n\u003cli\u003e\u003cspan style=\"color: #000000;\" data-mce-fragment=\"1\"\u003eDue to the different display and light effects, the actual color of the item might be slightly different from the color displayed on the picture.\u003c\/span\u003e\u003c\/li\u003e\n\u003c\/ul\u003e\n\u003cp data-mce-fragment=\"1\"\u003e \u003c\/p\u003e\n\u003c\/div\u003e","published_at":"2022-07-06T21:21:23-06:00","created_at":"2022-07-06T21:21:37-06:00","vendor":"luluwin","type":"","tags":["pants"],"price":2499,"price_min":2499,"price_max":2499,"available":true,"price_varies":false,"compare_at_price":4999,"compare_at_price_min":4999,"compare_at_price_max":4999,"compare_at_price_varies":false,"variants":[{"id":42175022989466,"title":"H31820 \/ S","option1":"H31820","option2":"S","option3":null,"sku":"PA31225-S00S-X24793","requires_shipping":true,"taxable":false,"featured_image":{"id":34309180817562,"product_id":7392286605466,"position":19,"created_at":"2022-07-06T21:21:48-06:00","updated_at":"2022-07-06T21:21:48-06:00","alt":null,"width":800,"height":800,"src":"\/\/www.luluwin.co.uk\/cdn\/shop\/products\/6_580a36fe-e4f2-4069-a9be-323b0059715b.jpg?v=1657164108","variant_ids":[42175022989466,42175023022234,42175023055002,42175023087770,42175023120538,42175023153306,42175023186074,42175023218842]},"available":true,"name":"Casual skinny women's trousers with a floral pattern - H31820 \/ S","public_title":"H31820 \/ S","options":["H31820","S"],"price":2499,"weight":0,"compare_at_price":4999,"inventory_management":null,"barcode":null,"featured_media":{"alt":null,"id":26766820212890,"position":19,"preview_image":{"aspect_ratio":1.0,"height":800,"width":800,"src":"\/\/www.luluwin.co.uk\/cdn\/shop\/products\/6_580a36fe-e4f2-4069-a9be-323b0059715b.jpg?v=1657164108"}},"requires_selling_plan":false,"selling_plan_allocations":[]},{"id":42175023022234,"title":"H31820 \/ M","option1":"H31820","option2":"M","option3":null,"sku":"PA31225-S00M-X24793","requires_shipping":true,"taxable":false,"featured_image":{"id":34309180817562,"product_id":7392286605466,"position":19,"created_at":"2022-07-06T21:21:48-06:00","updated_at":"2022-07-06T21:21:48-06:00","alt":null,"width":800,"height":800,"src":"\/\/www.luluwin.co.uk\/cdn\/shop\/products\/6_580a36fe-e4f2-4069-a9be-323b0059715b.jpg?v=1657164108","variant_ids":[42175022989466,42175023022234,42175023055002,42175023087770,42175023120538,42175023153306,42175023186074,42175023218842]},"available":true,"name":"Casual skinny women's trousers with a floral pattern - H31820 \/ M","public_title":"H31820 \/ M","options":["H31820","M"],"price":2499,"weight":0,"compare_at_price":4999,"inventory_management":null,"barcode":null,"featured_media":{"alt":null,"id":26766820212890,"position":19,"preview_image":{"aspect_ratio":1.0,"height":800,"width":800,"src":"\/\/www.luluwin.co.uk\/cdn\/shop\/products\/6_580a36fe-e4f2-4069-a9be-323b0059715b.jpg?v=1657164108"}},"requires_selling_plan":false,"selling_plan_allocations":[]},{"id":42175023055002,"title":"H31820 \/ L","option1":"H31820","option2":"L","option3":null,"sku":"PA31225-S00L-X24793","requires_shipping":true,"taxable":false,"featured_image":{"id":34309180817562,"product_id":7392286605466,"position":19,"created_at":"2022-07-06T21:21:48-06:00","updated_at":"2022-07-06T21:21:48-06:00","alt":null,"width":800,"height":800,"src":"\/\/www.luluwin.co.uk\/cdn\/shop\/products\/6_580a36fe-e4f2-4069-a9be-323b0059715b.jpg?v=1657164108","variant_ids":[42175022989466,42175023022234,42175023055002,42175023087770,42175023120538,42175023153306,42175023186074,42175023218842]},"available":true,"name":"Casual skinny women's trousers with a floral pattern - H31820 \/ L","public_title":"H31820 \/ L","options":["H31820","L"],"price":2499,"weight":0,"compare_at_price":4999,"inventory_management":null,"barcode":null,"featured_media":{"alt":null,"id":26766820212890,"position":19,"preview_image":{"aspect_ratio":1.0,"height":800,"width":800,"src":"\/\/www.luluwin.co.uk\/cdn\/shop\/products\/6_580a36fe-e4f2-4069-a9be-323b0059715b.jpg?v=1657164108"}},"requires_selling_plan":false,"selling_plan_allocations":[]},{"id":42175023087770,"title":"H31820 \/ XL","option1":"H31820","option2":"XL","option3":null,"sku":"PA31225-S00X-X24793","requires_shipping":true,"taxable":false,"featured_image":{"id":34309180817562,"product_id":7392286605466,"position":19,"created_at":"2022-07-06T21:21:48-06:00","updated_at":"2022-07-06T21:21:48-06:00","alt":null,"width":800,"height":800,"src":"\/\/www.luluwin.co.uk\/cdn\/shop\/products\/6_580a36fe-e4f2-4069-a9be-323b0059715b.jpg?v=1657164108","variant_ids":[42175022989466,42175023022234,42175023055002,42175023087770,42175023120538,42175023153306,42175023186074,42175023218842]},"available":true,"name":"Casual skinny women's trousers with a floral pattern - H31820 \/ XL","public_title":"H31820 \/ XL","options":["H31820","XL"],"price":2499,"weight":0,"compare_at_price":4999,"inventory_management":null,"barcode":null,"featured_media":{"alt":null,"id":26766820212890,"position":19,"preview_image":{"aspect_ratio":1.0,"height":800,"width":800,"src":"\/\/www.luluwin.co.uk\/cdn\/shop\/products\/6_580a36fe-e4f2-4069-a9be-323b0059715b.jpg?v=1657164108"}},"requires_selling_plan":false,"selling_plan_allocations":[]},{"id":42175023120538,"title":"H31820 \/ 2XL","option1":"H31820","option2":"2XL","option3":null,"sku":"PA31225-S02X-X24793","requires_shipping":true,"taxable":false,"featured_image":{"id":34309180817562,"product_id":7392286605466,"position":19,"created_at":"2022-07-06T21:21:48-06:00","updated_at":"2022-07-06T21:21:48-06:00","alt":null,"width":800,"height":800,"src":"\/\/www.luluwin.co.uk\/cdn\/shop\/products\/6_580a36fe-e4f2-4069-a9be-323b0059715b.jpg?v=1657164108","variant_ids":[42175022989466,42175023022234,42175023055002,42175023087770,42175023120538,42175023153306,42175023186074,42175023218842]},"available":true,"name":"Casual skinny women's trousers with a floral pattern - H31820 \/ 2XL","public_title":"H31820 \/ 2XL","options":["H31820","2XL"],"price":2499,"weight":0,"compare_at_price":4999,"inventory_management":null,"barcode":null,"featured_media":{"alt":null,"id":26766820212890,"position":19,"preview_image":{"aspect_ratio":1.0,"height":800,"width":800,"src":"\/\/www.luluwin.co.uk\/cdn\/shop\/products\/6_580a36fe-e4f2-4069-a9be-323b0059715b.jpg?v=1657164108"}},"requires_selling_plan":false,"selling_plan_allocations":[]},{"id":42175023153306,"title":"H31820 \/ 3XL","option1":"H31820","option2":"3XL","option3":null,"sku":"PA31225-S03X-X24793","requires_shipping":true,"taxable":false,"featured_image":{"id":34309180817562,"product_id":7392286605466,"position":19,"created_at":"2022-07-06T21:21:48-06:00","updated_at":"2022-07-06T21:21:48-06:00","alt":null,"width":800,"height":800,"src":"\/\/www.luluwin.co.uk\/cdn\/shop\/products\/6_580a36fe-e4f2-4069-a9be-323b0059715b.jpg?v=1657164108","variant_ids":[42175022989466,42175023022234,42175023055002,42175023087770,42175023120538,42175023153306,42175023186074,42175023218842]},"available":true,"name":"Casual skinny women's trousers with a floral pattern - H31820 \/ 3XL","public_title":"H31820 \/ 3XL","options":["H31820","3XL"],"price":2499,"weight":0,"compare_at_price":4999,"inventory_management":null,"barcode":null,"featured_media":{"alt":null,"id":26766820212890,"position":19,"preview_image":{"aspect_ratio":1.0,"height":800,"width":800,"src":"\/\/www.luluwin.co.uk\/cdn\/shop\/products\/6_580a36fe-e4f2-4069-a9be-323b0059715b.jpg?v=1657164108"}},"requires_selling_plan":false,"selling_plan_allocations":[]},{"id":42175023186074,"title":"H31820 \/ 4XL","option1":"H31820","option2":"4XL","option3":null,"sku":"PA31225-S04X-X24793","requires_shipping":true,"taxable":false,"featured_image":{"id":34309180817562,"product_id":7392286605466,"position":19,"created_at":"2022-07-06T21:21:48-06:00","updated_at":"2022-07-06T21:21:48-06:00","alt":null,"width":800,"height":800,"src":"\/\/www.luluwin.co.uk\/cdn\/shop\/products\/6_580a36fe-e4f2-4069-a9be-323b0059715b.jpg?v=1657164108","variant_ids":[42175022989466,42175023022234,42175023055002,42175023087770,42175023120538,42175023153306,42175023186074,42175023218842]},"available":true,"name":"Casual skinny women's trousers with a floral pattern - H31820 \/ 4XL","public_title":"H31820 \/ 4XL","options":["H31820","4XL"],"price":2499,"weight":0,"compare_at_price":4999,"inventory_management":null,"barcode":null,"featured_media":{"alt":null,"id":26766820212890,"position":19,"preview_image":{"aspect_ratio":1.0,"height":800,"width":800,"src":"\/\/www.luluwin.co.uk\/cdn\/shop\/products\/6_580a36fe-e4f2-4069-a9be-323b0059715b.jpg?v=1657164108"}},"requires_selling_plan":false,"selling_plan_allocations":[]},{"id":42175023218842,"title":"H31820 \/ 5XL","option1":"H31820","option2":"5XL","option3":null,"sku":"PA31225-S05X-X24793","requires_shipping":true,"taxable":false,"featured_image":{"id":34309180817562,"product_id":7392286605466,"position":19,"created_at":"2022-07-06T21:21:48-06:00","updated_at":"2022-07-06T21:21:48-06:00","alt":null,"width":800,"height":800,"src":"\/\/www.luluwin.co.uk\/cdn\/shop\/products\/6_580a36fe-e4f2-4069-a9be-323b0059715b.jpg?v=1657164108","variant_ids":[42175022989466,42175023022234,42175023055002,42175023087770,42175023120538,42175023153306,42175023186074,42175023218842]},"available":true,"name":"Casual skinny women's trousers with a floral pattern - H31820 \/ 5XL","public_title":"H31820 \/ 5XL","options":["H31820","5XL"],"price":2499,"weight":0,"compare_at_price":4999,"inventory_management":null,"barcode":null,"featured_media":{"alt":null,"id":26766820212890,"position":19,"preview_image":{"aspect_ratio":1.0,"height":800,"width":800,"src":"\/\/www.luluwin.co.uk\/cdn\/shop\/products\/6_580a36fe-e4f2-4069-a9be-323b0059715b.jpg?v=1657164108"}},"requires_selling_plan":false,"selling_plan_allocations":[]},{"id":42175023251610,"title":"H31821 \/ S","option1":"H31821","option2":"S","option3":null,"sku":"PA31225-S00S-X24794","requires_shipping":true,"taxable":false,"featured_image":{"id":34309180948634,"product_id":7392286605466,"position":20,"created_at":"2022-07-06T21:21:50-06:00","updated_at":"2022-07-06T21:21:50-06:00","alt":null,"width":800,"height":800,"src":"\/\/www.luluwin.co.uk\/cdn\/shop\/products\/6-21_237754bd-6853-4ef4-9334-4884857b6c93.jpg?v=1657164110","variant_ids":[42175023251610,42175023284378,42175023317146,42175023349914,42175023382682,42175023415450,42175023448218,42175023480986]},"available":true,"name":"Casual skinny women's trousers with a floral pattern - H31821 \/ S","public_title":"H31821 \/ S","options":["H31821","S"],"price":2499,"weight":0,"compare_at_price":4999,"inventory_management":null,"barcode":null,"featured_media":{"alt":null,"id":26766820311194,"position":20,"preview_image":{"aspect_ratio":1.0,"height":800,"width":800,"src":"\/\/www.luluwin.co.uk\/cdn\/shop\/products\/6-21_237754bd-6853-4ef4-9334-4884857b6c93.jpg?v=1657164110"}},"requires_selling_plan":false,"selling_plan_allocations":[]},{"id":42175023284378,"title":"H31821 \/ M","option1":"H31821","option2":"M","option3":null,"sku":"PA31225-S00M-X24794","requires_shipping":true,"taxable":false,"featured_image":{"id":34309180948634,"product_id":7392286605466,"position":20,"created_at":"2022-07-06T21:21:50-06:00","updated_at":"2022-07-06T21:21:50-06:00","alt":null,"width":800,"height":800,"src":"\/\/www.luluwin.co.uk\/cdn\/shop\/products\/6-21_237754bd-6853-4ef4-9334-4884857b6c93.jpg?v=1657164110","variant_ids":[42175023251610,42175023284378,42175023317146,42175023349914,42175023382682,42175023415450,42175023448218,42175023480986]},"available":true,"name":"Casual skinny women's trousers with a floral pattern - H31821 \/ M","public_title":"H31821 \/ M","options":["H31821","M"],"price":2499,"weight":0,"compare_at_price":4999,"inventory_management":null,"barcode":null,"featured_media":{"alt":null,"id":26766820311194,"position":20,"preview_image":{"aspect_ratio":1.0,"height":800,"width":800,"src":"\/\/www.luluwin.co.uk\/cdn\/shop\/products\/6-21_237754bd-6853-4ef4-9334-4884857b6c93.jpg?v=1657164110"}},"requires_selling_plan":false,"selling_plan_allocations":[]},{"id":42175023317146,"title":"H31821 \/ L","option1":"H31821","option2":"L","option3":null,"sku":"PA31225-S00L-X24794","requires_shipping":true,"taxable":false,"featured_image":{"id":34309180948634,"product_id":7392286605466,"position":20,"created_at":"2022-07-06T21:21:50-06:00","updated_at":"2022-07-06T21:21:50-06:00","alt":null,"width":800,"height":800,"src":"\/\/www.luluwin.co.uk\/cdn\/shop\/products\/6-21_237754bd-6853-4ef4-9334-4884857b6c93.jpg?v=1657164110","variant_ids":[42175023251610,42175023284378,42175023317146,42175023349914,42175023382682,42175023415450,42175023448218,42175023480986]},"available":true,"name":"Casual skinny women's trousers with a floral pattern - H31821 \/ L","public_title":"H31821 \/ L","options":["H31821","L"],"price":2499,"weight":0,"compare_at_price":4999,"inventory_management":null,"barcode":null,"featured_media":{"alt":null,"id":26766820311194,"position":20,"preview_image":{"aspect_ratio":1.0,"height":800,"width":800,"src":"\/\/www.luluwin.co.uk\/cdn\/shop\/products\/6-21_237754bd-6853-4ef4-9334-4884857b6c93.jpg?v=1657164110"}},"requires_selling_plan":false,"selling_plan_allocations":[]},{"id":42175023349914,"title":"H31821 \/ XL","option1":"H31821","option2":"XL","option3":null,"sku":"PA31225-S00X-X24794","requires_shipping":true,"taxable":false,"featured_image":{"id":34309180948634,"product_id":7392286605466,"position":20,"created_at":"2022-07-06T21:21:50-06:00","updated_at":"2022-07-06T21:21:50-06:00","alt":null,"width":800,"height":800,"src":"\/\/www.luluwin.co.uk\/cdn\/shop\/products\/6-21_237754bd-6853-4ef4-9334-4884857b6c93.jpg?v=1657164110","variant_ids":[42175023251610,42175023284378,42175023317146,42175023349914,42175023382682,42175023415450,42175023448218,42175023480986]},"available":true,"name":"Casual skinny women's trousers with a floral pattern - H31821 \/ XL","public_title":"H31821 \/ XL","options":["H31821","XL"],"price":2499,"weight":0,"compare_at_price":4999,"inventory_management":null,"barcode":null,"featured_media":{"alt":null,"id":26766820311194,"position":20,"preview_image":{"aspect_ratio":1.0,"height":800,"width":800,"src":"\/\/www.luluwin.co.uk\/cdn\/shop\/products\/6-21_237754bd-6853-4ef4-9334-4884857b6c93.jpg?v=1657164110"}},"requires_selling_plan":false,"selling_plan_allocations":[]},{"id":42175023382682,"title":"H31821 \/ 2XL","option1":"H31821","option2":"2XL","option3":null,"sku":"PA31225-S02X-X24794","requires_shipping":true,"taxable":false,"featured_image":{"id":34309180948634,"product_id":7392286605466,"position":20,"created_at":"2022-07-06T21:21:50-06:00","updated_at":"2022-07-06T21:21:50-06:00","alt":null,"width":800,"height":800,"src":"\/\/www.luluwin.co.uk\/cdn\/shop\/products\/6-21_237754bd-6853-4ef4-9334-4884857b6c93.jpg?v=1657164110","variant_ids":[42175023251610,42175023284378,42175023317146,42175023349914,42175023382682,42175023415450,42175023448218,42175023480986]},"available":true,"name":"Casual skinny women's trousers with a floral pattern - H31821 \/ 2XL","public_title":"H31821 \/ 2XL","options":["H31821","2XL"],"price":2499,"weight":0,"compare_at_price":4999,"inventory_management":null,"barcode":null,"featured_media":{"alt":null,"id":26766820311194,"position":20,"preview_image":{"aspect_ratio":1.0,"height":800,"width":800,"src":"\/\/www.luluwin.co.uk\/cdn\/shop\/products\/6-21_237754bd-6853-4ef4-9334-4884857b6c93.jpg?v=1657164110"}},"requires_selling_plan":false,"selling_plan_allocations":[]},{"id":42175023415450,"title":"H31821 \/ 3XL","option1":"H31821","option2":"3XL","option3":null,"sku":"PA31225-S03X-X24794","requires_shipping":true,"taxable":false,"featured_image":{"id":34309180948634,"product_id":7392286605466,"position":20,"created_at":"2022-07-06T21:21:50-06:00","updated_at":"2022-07-06T21:21:50-06:00","alt":null,"width":800,"height":800,"src":"\/\/www.luluwin.co.uk\/cdn\/shop\/products\/6-21_237754bd-6853-4ef4-9334-4884857b6c93.jpg?v=1657164110","variant_ids":[42175023251610,42175023284378,42175023317146,42175023349914,42175023382682,42175023415450,42175023448218,42175023480986]},"available":true,"name":"Casual skinny women's trousers with a floral pattern - H31821 \/ 3XL","public_title":"H31821 \/ 3XL","options":["H31821","3XL"],"price":2499,"weight":0,"compare_at_price":4999,"inventory_management":null,"barcode":null,"featured_media":{"alt":null,"id":26766820311194,"position":20,"preview_image":{"aspect_ratio":1.0,"height":800,"width":800,"src":"\/\/www.luluwin.co.uk\/cdn\/shop\/products\/6-21_237754bd-6853-4ef4-9334-4884857b6c93.jpg?v=1657164110"}},"requires_selling_plan":false,"selling_plan_allocations":[]},{"id":42175023448218,"title":"H31821 \/ 4XL","option1":"H31821","option2":"4XL","option3":null,"sku":"PA31225-S04X-X24794","requires_shipping":true,"taxable":false,"featured_image":{"id":34309180948634,"product_id":7392286605466,"position":20,"created_at":"2022-07-06T21:21:50-06:00","updated_at":"2022-07-06T21:21:50-06:00","alt":null,"width":800,"height":800,"src":"\/\/www.luluwin.co.uk\/cdn\/shop\/products\/6-21_237754bd-6853-4ef4-9334-4884857b6c93.jpg?v=1657164110","variant_ids":[42175023251610,42175023284378,42175023317146,42175023349914,42175023382682,42175023415450,42175023448218,42175023480986]},"available":true,"name":"Casual skinny women's trousers with a floral pattern - H31821 \/ 4XL","public_title":"H31821 \/ 4XL","options":["H31821","4XL"],"price":2499,"weight":0,"compare_at_price":4999,"inventory_management":null,"barcode":null,"featured_media":{"alt":null,"id":26766820311194,"position":20,"preview_image":{"aspect_ratio":1.0,"height":800,"width":800,"src":"\/\/www.luluwin.co.uk\/cdn\/shop\/products\/6-21_237754bd-6853-4ef4-9334-4884857b6c93.jpg?v=1657164110"}},"requires_selling_plan":false,"selling_plan_allocations":[]},{"id":42175023480986,"title":"H31821 \/ 5XL","option1":"H31821","option2":"5XL","option3":null,"sku":"PA31225-S05X-X24794","requires_shipping":true,"taxable":false,"featured_image":{"id":34309180948634,"product_id":7392286605466,"position":20,"created_at":"2022-07-06T21:21:50-06:00","updated_at":"2022-07-06T21:21:50-06:00","alt":null,"width":800,"height":800,"src":"\/\/www.luluwin.co.uk\/cdn\/shop\/products\/6-21_237754bd-6853-4ef4-9334-4884857b6c93.jpg?v=1657164110","variant_ids":[42175023251610,42175023284378,42175023317146,42175023349914,42175023382682,42175023415450,42175023448218,42175023480986]},"available":true,"name":"Casual skinny women's trousers with a floral pattern - H31821 \/ 5XL","public_title":"H31821 \/ 5XL","options":["H31821","5XL"],"price":2499,"weight":0,"compare_at_price":4999,"inventory_management":null,"barcode":null,"featured_media":{"alt":null,"id":26766820311194,"position":20,"preview_image":{"aspect_ratio":1.0,"height":800,"width":800,"src":"\/\/www.luluwin.co.uk\/cdn\/shop\/products\/6-21_237754bd-6853-4ef4-9334-4884857b6c93.jpg?v=1657164110"}},"requires_selling_plan":false,"selling_plan_allocations":[]},{"id":42175023513754,"title":"H31815 \/ S","option1":"H31815","option2":"S","option3":null,"sku":"PA31225-S00S-X24795","requires_shipping":true,"taxable":false,"featured_image":{"id":34309181210778,"product_id":7392286605466,"position":21,"created_at":"2022-07-06T21:21:52-06:00","updated_at":"2022-07-06T21:21:52-06:00","alt":null,"width":800,"height":800,"src":"\/\/www.luluwin.co.uk\/cdn\/shop\/products\/1_982cdc00-39df-4e94-a748-2b7c85e05482.jpg?v=1657164112","variant_ids":[42175023513754,42175023546522,42175023579290,42175023612058,42175023644826,42175023677594,42175023710362,42175023743130]},"available":true,"name":"Casual skinny women's trousers with a floral pattern - H31815 \/ S","public_title":"H31815 \/ S","options":["H31815","S"],"price":2499,"weight":0,"compare_at_price":4999,"inventory_management":null,"barcode":null,"featured_media":{"alt":null,"id":26766820573338,"position":21,"preview_image":{"aspect_ratio":1.0,"height":800,"width":800,"src":"\/\/www.luluwin.co.uk\/cdn\/shop\/products\/1_982cdc00-39df-4e94-a748-2b7c85e05482.jpg?v=1657164112"}},"requires_selling_plan":false,"selling_plan_allocations":[]},{"id":42175023546522,"title":"H31815 \/ M","option1":"H31815","option2":"M","option3":null,"sku":"PA31225-S00M-X24795","requires_shipping":true,"taxable":false,"featured_image":{"id":34309181210778,"product_id":7392286605466,"position":21,"created_at":"2022-07-06T21:21:52-06:00","updated_at":"2022-07-06T21:21:52-06:00","alt":null,"width":800,"height":800,"src":"\/\/www.luluwin.co.uk\/cdn\/shop\/products\/1_982cdc00-39df-4e94-a748-2b7c85e05482.jpg?v=1657164112","variant_ids":[42175023513754,42175023546522,42175023579290,42175023612058,42175023644826,42175023677594,42175023710362,42175023743130]},"available":true,"name":"Casual skinny women's trousers with a floral pattern - H31815 \/ M","public_title":"H31815 \/ M","options":["H31815","M"],"price":2499,"weight":0,"compare_at_price":4999,"inventory_management":null,"barcode":null,"featured_media":{"alt":null,"id":26766820573338,"position":21,"preview_image":{"aspect_ratio":1.0,"height":800,"width":800,"src":"\/\/www.luluwin.co.uk\/cdn\/shop\/products\/1_982cdc00-39df-4e94-a748-2b7c85e05482.jpg?v=1657164112"}},"requires_selling_plan":false,"selling_plan_allocations":[]},{"id":42175023579290,"title":"H31815 \/ L","option1":"H31815","option2":"L","option3":null,"sku":"PA31225-S00L-X24795","requires_shipping":true,"taxable":false,"featured_image":{"id":34309181210778,"product_id":7392286605466,"position":21,"created_at":"2022-07-06T21:21:52-06:00","updated_at":"2022-07-06T21:21:52-06:00","alt":null,"width":800,"height":800,"src":"\/\/www.luluwin.co.uk\/cdn\/shop\/products\/1_982cdc00-39df-4e94-a748-2b7c85e05482.jpg?v=1657164112","variant_ids":[42175023513754,42175023546522,42175023579290,42175023612058,42175023644826,42175023677594,42175023710362,42175023743130]},"available":true,"name":"Casual skinny women's trousers with a floral pattern - H31815 \/ L","public_title":"H31815 \/ L","options":["H31815","L"],"price":2499,"weight":0,"compare_at_price":4999,"inventory_management":null,"barcode":null,"featured_media":{"alt":null,"id":26766820573338,"position":21,"preview_image":{"aspect_ratio":1.0,"height":800,"width":800,"src":"\/\/www.luluwin.co.uk\/cdn\/shop\/products\/1_982cdc00-39df-4e94-a748-2b7c85e05482.jpg?v=1657164112"}},"requires_selling_plan":false,"selling_plan_allocations":[]},{"id":42175023612058,"title":"H31815 \/ XL","option1":"H31815","option2":"XL","option3":null,"sku":"PA31225-S00X-X24795","requires_shipping":true,"taxable":false,"featured_image":{"id":34309181210778,"product_id":7392286605466,"position":21,"created_at":"2022-07-06T21:21:52-06:00","updated_at":"2022-07-06T21:21:52-06:00","alt":null,"width":800,"height":800,"src":"\/\/www.luluwin.co.uk\/cdn\/shop\/products\/1_982cdc00-39df-4e94-a748-2b7c85e05482.jpg?v=1657164112","variant_ids":[42175023513754,42175023546522,42175023579290,42175023612058,42175023644826,42175023677594,42175023710362,42175023743130]},"available":true,"name":"Casual skinny women's trousers with a floral pattern - H31815 \/ XL","public_title":"H31815 \/ XL","options":["H31815","XL"],"price":2499,"weight":0,"compare_at_price":4999,"inventory_management":null,"barcode":null,"featured_media":{"alt":null,"id":26766820573338,"position":21,"preview_image":{"aspect_ratio":1.0,"height":800,"width":800,"src":"\/\/www.luluwin.co.uk\/cdn\/shop\/products\/1_982cdc00-39df-4e94-a748-2b7c85e05482.jpg?v=1657164112"}},"requires_selling_plan":false,"selling_plan_allocations":[]},{"id":42175023644826,"title":"H31815 \/ 2XL","option1":"H31815","option2":"2XL","option3":null,"sku":"PA31225-S02X-X24795","requires_shipping":true,"taxable":false,"featured_image":{"id":34309181210778,"product_id":7392286605466,"position":21,"created_at":"2022-07-06T21:21:52-06:00","updated_at":"2022-07-06T21:21:52-06:00","alt":null,"width":800,"height":800,"src":"\/\/www.luluwin.co.uk\/cdn\/shop\/products\/1_982cdc00-39df-4e94-a748-2b7c85e05482.jpg?v=1657164112","variant_ids":[42175023513754,42175023546522,42175023579290,42175023612058,42175023644826,42175023677594,42175023710362,42175023743130]},"available":true,"name":"Casual skinny women's trousers with a floral pattern - H31815 \/ 2XL","public_title":"H31815 \/ 2XL","options":["H31815","2XL"],"price":2499,"weight":0,"compare_at_price":4999,"inventory_management":null,"barcode":null,"featured_media":{"alt":null,"id":26766820573338,"position":21,"preview_image":{"aspect_ratio":1.0,"height":800,"width":800,"src":"\/\/www.luluwin.co.uk\/cdn\/shop\/products\/1_982cdc00-39df-4e94-a748-2b7c85e05482.jpg?v=1657164112"}},"requires_selling_plan":false,"selling_plan_allocations":[]},{"id":42175023677594,"title":"H31815 \/ 3XL","option1":"H31815","option2":"3XL","option3":null,"sku":"PA31225-S03X-X24795","requires_shipping":true,"taxable":false,"featured_image":{"id":34309181210778,"product_id":7392286605466,"position":21,"created_at":"2022-07-06T21:21:52-06:00","updated_at":"2022-07-06T21:21:52-06:00","alt":null,"width":800,"height":800,"src":"\/\/www.luluwin.co.uk\/cdn\/shop\/products\/1_982cdc00-39df-4e94-a748-2b7c85e05482.jpg?v=1657164112","variant_ids":[42175023513754,42175023546522,42175023579290,42175023612058,42175023644826,42175023677594,42175023710362,42175023743130]},"available":true,"name":"Casual skinny women's trousers with a floral pattern - H31815 \/ 3XL","public_title":"H31815 \/ 3XL","options":["H31815","3XL"],"price":2499,"weight":0,"compare_at_price":4999,"inventory_management":null,"barcode":null,"featured_media":{"alt":null,"id":26766820573338,"position":21,"preview_image":{"aspect_ratio":1.0,"height":800,"width":800,"src":"\/\/www.luluwin.co.uk\/cdn\/shop\/products\/1_982cdc00-39df-4e94-a748-2b7c85e05482.jpg?v=1657164112"}},"requires_selling_plan":false,"selling_plan_allocations":[]},{"id":42175023710362,"title":"H31815 \/ 4XL","option1":"H31815","option2":"4XL","option3":null,"sku":"PA31225-S04X-X24795","requires_shipping":true,"taxable":false,"featured_image":{"id":34309181210778,"product_id":7392286605466,"position":21,"created_at":"2022-07-06T21:21:52-06:00","updated_at":"2022-07-06T21:21:52-06:00","alt":null,"width":800,"height":800,"src":"\/\/www.luluwin.co.uk\/cdn\/shop\/products\/1_982cdc00-39df-4e94-a748-2b7c85e05482.jpg?v=1657164112","variant_ids":[42175023513754,42175023546522,42175023579290,42175023612058,42175023644826,42175023677594,42175023710362,42175023743130]},"available":true,"name":"Casual skinny women's trousers with a floral pattern - H31815 \/ 4XL","public_title":"H31815 \/ 4XL","options":["H31815","4XL"],"price":2499,"weight":0,"compare_at_price":4999,"inventory_management":null,"barcode":null,"featured_media":{"alt":null,"id":26766820573338,"position":21,"preview_image":{"aspect_ratio":1.0,"height":800,"width":800,"src":"\/\/www.luluwin.co.uk\/cdn\/shop\/products\/1_982cdc00-39df-4e94-a748-2b7c85e05482.jpg?v=1657164112"}},"requires_selling_plan":false,"selling_plan_allocations":[]},{"id":42175023743130,"title":"H31815 \/ 5XL","option1":"H31815","option2":"5XL","option3":null,"sku":"PA31225-S05X-X24795","requires_shipping":true,"taxable":false,"featured_image":{"id":34309181210778,"product_id":7392286605466,"position":21,"created_at":"2022-07-06T21:21:52-06:00","updated_at":"2022-07-06T21:21:52-06:00","alt":null,"width":800,"height":800,"src":"\/\/www.luluwin.co.uk\/cdn\/shop\/products\/1_982cdc00-39df-4e94-a748-2b7c85e05482.jpg?v=1657164112","variant_ids":[42175023513754,42175023546522,42175023579290,42175023612058,42175023644826,42175023677594,42175023710362,42175023743130]},"available":true,"name":"Casual skinny women's trousers with a floral pattern - H31815 \/ 5XL","public_title":"H31815 \/ 5XL","options":["H31815","5XL"],"price":2499,"weight":0,"compare_at_price":4999,"inventory_management":null,"barcode":null,"featured_media":{"alt":null,"id":26766820573338,"position":21,"preview_image":{"aspect_ratio":1.0,"height":800,"width":800,"src":"\/\/www.luluwin.co.uk\/cdn\/shop\/products\/1_982cdc00-39df-4e94-a748-2b7c85e05482.jpg?v=1657164112"}},"requires_selling_plan":false,"selling_plan_allocations":[]},{"id":42175023775898,"title":"H31816 \/ S","option1":"H31816","option2":"S","option3":null,"sku":"PA31225-S00S-X24796","requires_shipping":true,"taxable":false,"featured_image":{"id":34309180588186,"product_id":7392286605466,"position":18,"created_at":"2022-07-06T21:21:46-06:00","updated_at":"2022-07-06T21:21:46-06:00","alt":null,"width":800,"height":800,"src":"\/\/www.luluwin.co.uk\/cdn\/shop\/products\/2_2fe530cd-005d-4f1c-a247-fdcf2549f335.jpg?v=1657164106","variant_ids":[42175023775898,42175023841434,42175023874202,42175023906970,42175023939738,42175023972506,42175024005274,42175024038042]},"available":true,"name":"Casual skinny women's trousers with a floral pattern - H31816 \/ S","public_title":"H31816 \/ S","options":["H31816","S"],"price":2499,"weight":0,"compare_at_price":4999,"inventory_management":null,"barcode":null,"featured_media":{"alt":null,"id":26766819950746,"position":18,"preview_image":{"aspect_ratio":1.0,"height":800,"width":800,"src":"\/\/www.luluwin.co.uk\/cdn\/shop\/products\/2_2fe530cd-005d-4f1c-a247-fdcf2549f335.jpg?v=1657164106"}},"requires_selling_plan":false,"selling_plan_allocations":[]},{"id":42175023841434,"title":"H31816 \/ M","option1":"H31816","option2":"M","option3":null,"sku":"PA31225-S00M-X24796","requires_shipping":true,"taxable":false,"featured_image":{"id":34309180588186,"product_id":7392286605466,"position":18,"created_at":"2022-07-06T21:21:46-06:00","updated_at":"2022-07-06T21:21:46-06:00","alt":null,"width":800,"height":800,"src":"\/\/www.luluwin.co.uk\/cdn\/shop\/products\/2_2fe530cd-005d-4f1c-a247-fdcf2549f335.jpg?v=1657164106","variant_ids":[42175023775898,42175023841434,42175023874202,42175023906970,42175023939738,42175023972506,42175024005274,42175024038042]},"available":true,"name":"Casual skinny women's trousers with a floral pattern - H31816 \/ M","public_title":"H31816 \/ M","options":["H31816","M"],"price":2499,"weight":0,"compare_at_price":4999,"inventory_management":null,"barcode":null,"featured_media":{"alt":null,"id":26766819950746,"position":18,"preview_image":{"aspect_ratio":1.0,"height":800,"width":800,"src":"\/\/www.luluwin.co.uk\/cdn\/shop\/products\/2_2fe530cd-005d-4f1c-a247-fdcf2549f335.jpg?v=1657164106"}},"requires_selling_plan":false,"selling_plan_allocations":[]},{"id":42175023874202,"title":"H31816 \/ L","option1":"H31816","option2":"L","option3":null,"sku":"PA31225-S00L-X24796","requires_shipping":true,"taxable":false,"featured_image":{"id":34309180588186,"product_id":7392286605466,"position":18,"created_at":"2022-07-06T21:21:46-06:00","updated_at":"2022-07-06T21:21:46-06:00","alt":null,"width":800,"height":800,"src":"\/\/www.luluwin.co.uk\/cdn\/shop\/products\/2_2fe530cd-005d-4f1c-a247-fdcf2549f335.jpg?v=1657164106","variant_ids":[42175023775898,42175023841434,42175023874202,42175023906970,42175023939738,42175023972506,42175024005274,42175024038042]},"available":true,"name":"Casual skinny women's trousers with a floral pattern - H31816 \/ L","public_title":"H31816 \/ L","options":["H31816","L"],"price":2499,"weight":0,"compare_at_price":4999,"inventory_management":null,"barcode":null,"featured_media":{"alt":null,"id":26766819950746,"position":18,"preview_image":{"aspect_ratio":1.0,"height":800,"width":800,"src":"\/\/www.luluwin.co.uk\/cdn\/shop\/products\/2_2fe530cd-005d-4f1c-a247-fdcf2549f335.jpg?v=1657164106"}},"requires_selling_plan":false,"selling_plan_allocations":[]},{"id":42175023906970,"title":"H31816 \/ XL","option1":"H31816","option2":"XL","option3":null,"sku":"PA31225-S00X-X24796","requires_shipping":true,"taxable":false,"featured_image":{"id":34309180588186,"product_id":7392286605466,"position":18,"created_at":"2022-07-06T21:21:46-06:00","updated_at":"2022-07-06T21:21:46-06:00","alt":null,"width":800,"height":800,"src":"\/\/www.luluwin.co.uk\/cdn\/shop\/products\/2_2fe530cd-005d-4f1c-a247-fdcf2549f335.jpg?v=1657164106","variant_ids":[42175023775898,42175023841434,42175023874202,42175023906970,42175023939738,42175023972506,42175024005274,42175024038042]},"available":true,"name":"Casual skinny women's trousers with a floral pattern - H31816 \/ XL","public_title":"H31816 \/ XL","options":["H31816","XL"],"price":2499,"weight":0,"compare_at_price":4999,"inventory_management":null,"barcode":null,"featured_media":{"alt":null,"id":26766819950746,"position":18,"preview_image":{"aspect_ratio":1.0,"height":800,"width":800,"src":"\/\/www.luluwin.co.uk\/cdn\/shop\/products\/2_2fe530cd-005d-4f1c-a247-fdcf2549f335.jpg?v=1657164106"}},"requires_selling_plan":false,"selling_plan_allocations":[]},{"id":42175023939738,"title":"H31816 \/ 2XL","option1":"H31816","option2":"2XL","option3":null,"sku":"PA31225-S02X-X24796","requires_shipping":true,"taxable":false,"featured_image":{"id":34309180588186,"product_id":7392286605466,"position":18,"created_at":"2022-07-06T21:21:46-06:00","updated_at":"2022-07-06T21:21:46-06:00","alt":null,"width":800,"height":800,"src":"\/\/www.luluwin.co.uk\/cdn\/shop\/products\/2_2fe530cd-005d-4f1c-a247-fdcf2549f335.jpg?v=1657164106","variant_ids":[42175023775898,42175023841434,42175023874202,42175023906970,42175023939738,42175023972506,42175024005274,42175024038042]},"available":true,"name":"Casual skinny women's trousers with a floral pattern - H31816 \/ 2XL","public_title":"H31816 \/ 2XL","options":["H31816","2XL"],"price":2499,"weight":0,"compare_at_price":4999,"inventory_management":null,"barcode":null,"featured_media":{"alt":null,"id":26766819950746,"position":18,"preview_image":{"aspect_ratio":1.0,"height":800,"width":800,"src":"\/\/www.luluwin.co.uk\/cdn\/shop\/products\/2_2fe530cd-005d-4f1c-a247-fdcf2549f335.jpg?v=1657164106"}},"requires_selling_plan":false,"selling_plan_allocations":[]},{"id":42175023972506,"title":"H31816 \/ 3XL","option1":"H31816","option2":"3XL","option3":null,"sku":"PA31225-S03X-X24796","requires_shipping":true,"taxable":false,"featured_image":{"id":34309180588186,"product_id":7392286605466,"position":18,"created_at":"2022-07-06T21:21:46-06:00","updated_at":"2022-07-06T21:21:46-06:00","alt":null,"width":800,"height":800,"src":"\/\/www.luluwin.co.uk\/cdn\/shop\/products\/2_2fe530cd-005d-4f1c-a247-fdcf2549f335.jpg?v=1657164106","variant_ids":[42175023775898,42175023841434,42175023874202,42175023906970,42175023939738,42175023972506,42175024005274,42175024038042]},"available":true,"name":"Casual skinny women's trousers with a floral pattern - H31816 \/ 3XL","public_title":"H31816 \/ 3XL","options":["H31816","3XL"],"price":2499,"weight":0,"compare_at_price":4999,"inventory_management":null,"barcode":null,"featured_media":{"alt":null,"id":26766819950746,"position":18,"preview_image":{"aspect_ratio":1.0,"height":800,"width":800,"src":"\/\/www.luluwin.co.uk\/cdn\/shop\/products\/2_2fe530cd-005d-4f1c-a247-fdcf2549f335.jpg?v=1657164106"}},"requires_selling_plan":false,"selling_plan_allocations":[]},{"id":42175024005274,"title":"H31816 \/ 4XL","option1":"H31816","option2":"4XL","option3":null,"sku":"PA31225-S04X-X24796","requires_shipping":true,"taxable":false,"featured_image":{"id":34309180588186,"product_id":7392286605466,"position":18,"created_at":"2022-07-06T21:21:46-06:00","updated_at":"2022-07-06T21:21:46-06:00","alt":null,"width":800,"height":800,"src":"\/\/www.luluwin.co.uk\/cdn\/shop\/products\/2_2fe530cd-005d-4f1c-a247-fdcf2549f335.jpg?v=1657164106","variant_ids":[42175023775898,42175023841434,42175023874202,42175023906970,42175023939738,42175023972506,42175024005274,42175024038042]},"available":true,"name":"Casual skinny women's trousers with a floral pattern - H31816 \/ 4XL","public_title":"H31816 \/ 4XL","options":["H31816","4XL"],"price":2499,"weight":0,"compare_at_price":4999,"inventory_management":null,"barcode":null,"featured_media":{"alt":null,"id":26766819950746,"position":18,"preview_image":{"aspect_ratio":1.0,"height":800,"width":800,"src":"\/\/www.luluwin.co.uk\/cdn\/shop\/products\/2_2fe530cd-005d-4f1c-a247-fdcf2549f335.jpg?v=1657164106"}},"requires_selling_plan":false,"selling_plan_allocations":[]},{"id":42175024038042,"title":"H31816 \/ 5XL","option1":"H31816","option2":"5XL","option3":null,"sku":"PA31225-S05X-X24796","requires_shipping":true,"taxable":false,"featured_image":{"id":34309180588186,"product_id":7392286605466,"position":18,"created_at":"2022-07-06T21:21:46-06:00","updated_at":"2022-07-06T21:21:46-06:00","alt":null,"width":800,"height":800,"src":"\/\/www.luluwin.co.uk\/cdn\/shop\/products\/2_2fe530cd-005d-4f1c-a247-fdcf2549f335.jpg?v=1657164106","variant_ids":[42175023775898,42175023841434,42175023874202,42175023906970,42175023939738,42175023972506,42175024005274,42175024038042]},"available":true,"name":"Casual skinny women's trousers with a floral pattern - H31816 \/ 5XL","public_title":"H31816 \/ 5XL","options":["H31816","5XL"],"price":2499,"weight":0,"compare_at_price":4999,"inventory_management":null,"barcode":null,"featured_media":{"alt":null,"id":26766819950746,"position":18,"preview_image":{"aspect_ratio":1.0,"height":800,"width":800,"src":"\/\/www.luluwin.co.uk\/cdn\/shop\/products\/2_2fe530cd-005d-4f1c-a247-fdcf2549f335.jpg?v=1657164106"}},"requires_selling_plan":false,"selling_plan_allocations":[]},{"id":42175024070810,"title":"H31817 \/ S","option1":"H31817","option2":"S","option3":null,"sku":"PA31225-S00S-X24797","requires_shipping":true,"taxable":false,"featured_image":{"id":34309180522650,"product_id":7392286605466,"position":17,"created_at":"2022-07-06T21:21:44-06:00","updated_at":"2022-07-06T21:21:44-06:00","alt":null,"width":800,"height":800,"src":"\/\/www.luluwin.co.uk\/cdn\/shop\/products\/3_2cd58f9f-62aa-4df3-8639-a777ed86ccdd.jpg?v=1657164104","variant_ids":[42175024070810,42175024103578,42175024136346,42175024169114,42175024201882,42175024234650,42175024267418,42175024300186]},"available":true,"name":"Casual skinny women's trousers with a floral pattern - H31817 \/ S","public_title":"H31817 \/ S","options":["H31817","S"],"price":2499,"weight":0,"compare_at_price":4999,"inventory_management":null,"barcode":null,"featured_media":{"alt":null,"id":26766819852442,"position":17,"preview_image":{"aspect_ratio":1.0,"height":800,"width":800,"src":"\/\/www.luluwin.co.uk\/cdn\/shop\/products\/3_2cd58f9f-62aa-4df3-8639-a777ed86ccdd.jpg?v=1657164104"}},"requires_selling_plan":false,"selling_plan_allocations":[]},{"id":42175024103578,"title":"H31817 \/ M","option1":"H31817","option2":"M","option3":null,"sku":"PA31225-S00M-X24797","requires_shipping":true,"taxable":false,"featured_image":{"id":34309180522650,"product_id":7392286605466,"position":17,"created_at":"2022-07-06T21:21:44-06:00","updated_at":"2022-07-06T21:21:44-06:00","alt":null,"width":800,"height":800,"src":"\/\/www.luluwin.co.uk\/cdn\/shop\/products\/3_2cd58f9f-62aa-4df3-8639-a777ed86ccdd.jpg?v=1657164104","variant_ids":[42175024070810,42175024103578,42175024136346,42175024169114,42175024201882,42175024234650,42175024267418,42175024300186]},"available":true,"name":"Casual skinny women's trousers with a floral pattern - H31817 \/ M","public_title":"H31817 \/ M","options":["H31817","M"],"price":2499,"weight":0,"compare_at_price":4999,"inventory_management":null,"barcode":null,"featured_media":{"alt":null,"id":26766819852442,"position":17,"preview_image":{"aspect_ratio":1.0,"height":800,"width":800,"src":"\/\/www.luluwin.co.uk\/cdn\/shop\/products\/3_2cd58f9f-62aa-4df3-8639-a777ed86ccdd.jpg?v=1657164104"}},"requires_selling_plan":false,"selling_plan_allocations":[]},{"id":42175024136346,"title":"H31817 \/ L","option1":"H31817","option2":"L","option3":null,"sku":"PA31225-S00L-X24797","requires_shipping":true,"taxable":false,"featured_image":{"id":34309180522650,"product_id":7392286605466,"position":17,"created_at":"2022-07-06T21:21:44-06:00","updated_at":"2022-07-06T21:21:44-06:00","alt":null,"width":800,"height":800,"src":"\/\/www.luluwin.co.uk\/cdn\/shop\/products\/3_2cd58f9f-62aa-4df3-8639-a777ed86ccdd.jpg?v=1657164104","variant_ids":[42175024070810,42175024103578,42175024136346,42175024169114,42175024201882,42175024234650,42175024267418,42175024300186]},"available":true,"name":"Casual skinny women's trousers with a floral pattern - H31817 \/ L","public_title":"H31817 \/ L","options":["H31817","L"],"price":2499,"weight":0,"compare_at_price":4999,"inventory_management":null,"barcode":null,"featured_media":{"alt":null,"id":26766819852442,"position":17,"preview_image":{"aspect_ratio":1.0,"height":800,"width":800,"src":"\/\/www.luluwin.co.uk\/cdn\/shop\/products\/3_2cd58f9f-62aa-4df3-8639-a777ed86ccdd.jpg?v=1657164104"}},"requires_selling_plan":false,"selling_plan_allocations":[]},{"id":42175024169114,"title":"H31817 \/ XL","option1":"H31817","option2":"XL","option3":null,"sku":"PA31225-S00X-X24797","requires_shipping":true,"taxable":false,"featured_image":{"id":34309180522650,"product_id":7392286605466,"position":17,"created_at":"2022-07-06T21:21:44-06:00","updated_at":"2022-07-06T21:21:44-06:00","alt":null,"width":800,"height":800,"src":"\/\/www.luluwin.co.uk\/cdn\/shop\/products\/3_2cd58f9f-62aa-4df3-8639-a777ed86ccdd.jpg?v=1657164104","variant_ids":[42175024070810,42175024103578,42175024136346,42175024169114,42175024201882,42175024234650,42175024267418,42175024300186]},"available":true,"name":"Casual skinny women's trousers with a floral pattern - H31817 \/ XL","public_title":"H31817 \/ XL","options":["H31817","XL"],"price":2499,"weight":0,"compare_at_price":4999,"inventory_management":null,"barcode":null,"featured_media":{"alt":null,"id":26766819852442,"position":17,"preview_image":{"aspect_ratio":1.0,"height":800,"width":800,"src":"\/\/www.luluwin.co.uk\/cdn\/shop\/products\/3_2cd58f9f-62aa-4df3-8639-a777ed86ccdd.jpg?v=1657164104"}},"requires_selling_plan":false,"selling_plan_allocations":[]},{"id":42175024201882,"title":"H31817 \/ 2XL","option1":"H31817","option2":"2XL","option3":null,"sku":"PA31225-S02X-X24797","requires_shipping":true,"taxable":false,"featured_image":{"id":34309180522650,"product_id":7392286605466,"position":17,"created_at":"2022-07-06T21:21:44-06:00","updated_at":"2022-07-06T21:21:44-06:00","alt":null,"width":800,"height":800,"src":"\/\/www.luluwin.co.uk\/cdn\/shop\/products\/3_2cd58f9f-62aa-4df3-8639-a777ed86ccdd.jpg?v=1657164104","variant_ids":[42175024070810,42175024103578,42175024136346,42175024169114,42175024201882,42175024234650,42175024267418,42175024300186]},"available":true,"name":"Casual skinny women's trousers with a floral pattern - H31817 \/ 2XL","public_title":"H31817 \/ 2XL","options":["H31817","2XL"],"price":2499,"weight":0,"compare_at_price":4999,"inventory_management":null,"barcode":null,"featured_media":{"alt":null,"id":26766819852442,"position":17,"preview_image":{"aspect_ratio":1.0,"height":800,"width":800,"src":"\/\/www.luluwin.co.uk\/cdn\/shop\/products\/3_2cd58f9f-62aa-4df3-8639-a777ed86ccdd.jpg?v=1657164104"}},"requires_selling_plan":false,"selling_plan_allocations":[]},{"id":42175024234650,"title":"H31817 \/ 3XL","option1":"H31817","option2":"3XL","option3":null,"sku":"PA31225-S03X-X24797","requires_shipping":true,"taxable":false,"featured_image":{"id":34309180522650,"product_id":7392286605466,"position":17,"created_at":"2022-07-06T21:21:44-06:00","updated_at":"2022-07-06T21:21:44-06:00","alt":null,"width":800,"height":800,"src":"\/\/www.luluwin.co.uk\/cdn\/shop\/products\/3_2cd58f9f-62aa-4df3-8639-a777ed86ccdd.jpg?v=1657164104","variant_ids":[42175024070810,42175024103578,42175024136346,42175024169114,42175024201882,42175024234650,42175024267418,42175024300186]},"available":true,"name":"Casual skinny women's trousers with a floral pattern - H31817 \/ 3XL","public_title":"H31817 \/ 3XL","options":["H31817","3XL"],"price":2499,"weight":0,"compare_at_price":4999,"inventory_management":null,"barcode":null,"featured_media":{"alt":null,"id":26766819852442,"position":17,"preview_image":{"aspect_ratio":1.0,"height":800,"width":800,"src":"\/\/www.luluwin.co.uk\/cdn\/shop\/products\/3_2cd58f9f-62aa-4df3-8639-a777ed86ccdd.jpg?v=1657164104"}},"requires_selling_plan":false,"selling_plan_allocations":[]},{"id":42175024267418,"title":"H31817 \/ 4XL","option1":"H31817","option2":"4XL","option3":null,"sku":"PA31225-S04X-X24797","requires_shipping":true,"taxable":false,"featured_image":{"id":34309180522650,"product_id":7392286605466,"position":17,"created_at":"2022-07-06T21:21:44-06:00","updated_at":"2022-07-06T21:21:44-06:00","alt":null,"width":800,"height":800,"src":"\/\/www.luluwin.co.uk\/cdn\/shop\/products\/3_2cd58f9f-62aa-4df3-8639-a777ed86ccdd.jpg?v=1657164104","variant_ids":[42175024070810,42175024103578,42175024136346,42175024169114,42175024201882,42175024234650,42175024267418,42175024300186]},"available":true,"name":"Casual skinny women's trousers with a floral pattern - H31817 \/ 4XL","public_title":"H31817 \/ 4XL","options":["H31817","4XL"],"price":2499,"weight":0,"compare_at_price":4999,"inventory_management":null,"barcode":null,"featured_media":{"alt":null,"id":26766819852442,"position":17,"preview_image":{"aspect_ratio":1.0,"height":800,"width":800,"src":"\/\/www.luluwin.co.uk\/cdn\/shop\/products\/3_2cd58f9f-62aa-4df3-8639-a777ed86ccdd.jpg?v=1657164104"}},"requires_selling_plan":false,"selling_plan_allocations":[]},{"id":42175024300186,"title":"H31817 \/ 5XL","option1":"H31817","option2":"5XL","option3":null,"sku":"PA31225-S05X-X24797","requires_shipping":true,"taxable":false,"featured_image":{"id":34309180522650,"product_id":7392286605466,"position":17,"created_at":"2022-07-06T21:21:44-06:00","updated_at":"2022-07-06T21:21:44-06:00","alt":null,"width":800,"height":800,"src":"\/\/www.luluwin.co.uk\/cdn\/shop\/products\/3_2cd58f9f-62aa-4df3-8639-a777ed86ccdd.jpg?v=1657164104","variant_ids":[42175024070810,42175024103578,42175024136346,42175024169114,42175024201882,42175024234650,42175024267418,42175024300186]},"available":true,"name":"Casual skinny women's trousers with a floral pattern - H31817 \/ 5XL","public_title":"H31817 \/ 5XL","options":["H31817","5XL"],"price":2499,"weight":0,"compare_at_price":4999,"inventory_management":null,"barcode":null,"featured_media":{"alt":null,"id":26766819852442,"position":17,"preview_image":{"aspect_ratio":1.0,"height":800,"width":800,"src":"\/\/www.luluwin.co.uk\/cdn\/shop\/products\/3_2cd58f9f-62aa-4df3-8639-a777ed86ccdd.jpg?v=1657164104"}},"requires_selling_plan":false,"selling_plan_allocations":[]},{"id":42175024332954,"title":"H31818 \/ S","option1":"H31818","option2":"S","option3":null,"sku":"PA31225-S00S-X24798","requires_shipping":true,"taxable":false,"featured_image":{"id":34309180096666,"product_id":7392286605466,"position":16,"created_at":"2022-07-06T21:21:42-06:00","updated_at":"2022-07-06T21:21:42-06:00","alt":null,"width":800,"height":800,"src":"\/\/www.luluwin.co.uk\/cdn\/shop\/products\/4_3a92d441-b92d-4037-93ed-bfa3aac402ea.jpg?v=1657164102","variant_ids":[42175024332954,42175024365722,42175024398490,42175024431258,42175024464026,42175024496794,42175024529562,42175024562330]},"available":true,"name":"Casual skinny women's trousers with a floral pattern - H31818 \/ S","public_title":"H31818 \/ S","options":["H31818","S"],"price":2499,"weight":0,"compare_at_price":4999,"inventory_management":null,"barcode":null,"featured_media":{"alt":null,"id":26766819491994,"position":16,"preview_image":{"aspect_ratio":1.0,"height":800,"width":800,"src":"\/\/www.luluwin.co.uk\/cdn\/shop\/products\/4_3a92d441-b92d-4037-93ed-bfa3aac402ea.jpg?v=1657164102"}},"requires_selling_plan":false,"selling_plan_allocations":[]},{"id":42175024365722,"title":"H31818 \/ M","option1":"H31818","option2":"M","option3":null,"sku":"PA31225-S00M-X24798","requires_shipping":true,"taxable":false,"featured_image":{"id":34309180096666,"product_id":7392286605466,"position":16,"created_at":"2022-07-06T21:21:42-06:00","updated_at":"2022-07-06T21:21:42-06:00","alt":null,"width":800,"height":800,"src":"\/\/www.luluwin.co.uk\/cdn\/shop\/products\/4_3a92d441-b92d-4037-93ed-bfa3aac402ea.jpg?v=1657164102","variant_ids":[42175024332954,42175024365722,42175024398490,42175024431258,42175024464026,42175024496794,42175024529562,42175024562330]},"available":true,"name":"Casual skinny women's trousers with a floral pattern - H31818 \/ M","public_title":"H31818 \/ M","options":["H31818","M"],"price":2499,"weight":0,"compare_at_price":4999,"inventory_management":null,"barcode":null,"featured_media":{"alt":null,"id":26766819491994,"position":16,"preview_image":{"aspect_ratio":1.0,"height":800,"width":800,"src":"\/\/www.luluwin.co.uk\/cdn\/shop\/products\/4_3a92d441-b92d-4037-93ed-bfa3aac402ea.jpg?v=1657164102"}},"requires_selling_plan":false,"selling_plan_allocations":[]},{"id":42175024398490,"title":"H31818 \/ L","option1":"H31818","option2":"L","option3":null,"sku":"PA31225-S00L-X24798","requires_shipping":true,"taxable":false,"featured_image":{"id":34309180096666,"product_id":7392286605466,"position":16,"created_at":"2022-07-06T21:21:42-06:00","updated_at":"2022-07-06T21:21:42-06:00","alt":null,"width":800,"height":800,"src":"\/\/www.luluwin.co.uk\/cdn\/shop\/products\/4_3a92d441-b92d-4037-93ed-bfa3aac402ea.jpg?v=1657164102","variant_ids":[42175024332954,42175024365722,42175024398490,42175024431258,42175024464026,42175024496794,42175024529562,42175024562330]},"available":true,"name":"Casual skinny women's trousers with a floral pattern - H31818 \/ L","public_title":"H31818 \/ L","options":["H31818","L"],"price":2499,"weight":0,"compare_at_price":4999,"inventory_management":null,"barcode":null,"featured_media":{"alt":null,"id":26766819491994,"position":16,"preview_image":{"aspect_ratio":1.0,"height":800,"width":800,"src":"\/\/www.luluwin.co.uk\/cdn\/shop\/products\/4_3a92d441-b92d-4037-93ed-bfa3aac402ea.jpg?v=1657164102"}},"requires_selling_plan":false,"selling_plan_allocations":[]},{"id":42175024431258,"title":"H31818 \/ XL","option1":"H31818","option2":"XL","option3":null,"sku":"PA31225-S00X-X24798","requires_shipping":true,"taxable":false,"featured_image":{"id":34309180096666,"product_id":7392286605466,"position":16,"created_at":"2022-07-06T21:21:42-06:00","updated_at":"2022-07-06T21:21:42-06:00","alt":null,"width":800,"height":800,"src":"\/\/www.luluwin.co.uk\/cdn\/shop\/products\/4_3a92d441-b92d-4037-93ed-bfa3aac402ea.jpg?v=1657164102","variant_ids":[42175024332954,42175024365722,42175024398490,42175024431258,42175024464026,42175024496794,42175024529562,42175024562330]},"available":true,"name":"Casual skinny women's trousers with a floral pattern - H31818 \/ XL","public_title":"H31818 \/ XL","options":["H31818","XL"],"price":2499,"weight":0,"compare_at_price":4999,"inventory_management":null,"barcode":null,"featured_media":{"alt":null,"id":26766819491994,"position":16,"preview_image":{"aspect_ratio":1.0,"height":800,"width":800,"src":"\/\/www.luluwin.co.uk\/cdn\/shop\/products\/4_3a92d441-b92d-4037-93ed-bfa3aac402ea.jpg?v=1657164102"}},"requires_selling_plan":false,"selling_plan_allocations":[]},{"id":42175024464026,"title":"H31818 \/ 2XL","option1":"H31818","option2":"2XL","option3":null,"sku":"PA31225-S02X-X24798","requires_shipping":true,"taxable":false,"featured_image":{"id":34309180096666,"product_id":7392286605466,"position":16,"created_at":"2022-07-06T21:21:42-06:00","updated_at":"2022-07-06T21:21:42-06:00","alt":null,"width":800,"height":800,"src":"\/\/www.luluwin.co.uk\/cdn\/shop\/products\/4_3a92d441-b92d-4037-93ed-bfa3aac402ea.jpg?v=1657164102","variant_ids":[42175024332954,42175024365722,42175024398490,42175024431258,42175024464026,42175024496794,42175024529562,42175024562330]},"available":true,"name":"Casual skinny women's trousers with a floral pattern - H31818 \/ 2XL","public_title":"H31818 \/ 2XL","options":["H31818","2XL"],"price":2499,"weight":0,"compare_at_price":4999,"inventory_management":null,"barcode":null,"featured_media":{"alt":null,"id":26766819491994,"position":16,"preview_image":{"aspect_ratio":1.0,"height":800,"width":800,"src":"\/\/www.luluwin.co.uk\/cdn\/shop\/products\/4_3a92d441-b92d-4037-93ed-bfa3aac402ea.jpg?v=1657164102"}},"requires_selling_plan":false,"selling_plan_allocations":[]},{"id":42175024496794,"title":"H31818 \/ 3XL","option1":"H31818","option2":"3XL","option3":null,"sku":"PA31225-S03X-X24798","requires_shipping":true,"taxable":false,"featured_image":{"id":34309180096666,"product_id":7392286605466,"position":16,"created_at":"2022-07-06T21:21:42-06:00","updated_at":"2022-07-06T21:21:42-06:00","alt":null,"width":800,"height":800,"src":"\/\/www.luluwin.co.uk\/cdn\/shop\/products\/4_3a92d441-b92d-4037-93ed-bfa3aac402ea.jpg?v=1657164102","variant_ids":[42175024332954,42175024365722,42175024398490,42175024431258,42175024464026,42175024496794,42175024529562,42175024562330]},"available":true,"name":"Casual skinny women's trousers with a floral pattern - H31818 \/ 3XL","public_title":"H31818 \/ 3XL","options":["H31818","3XL"],"price":2499,"weight":0,"compare_at_price":4999,"inventory_management":null,"barcode":null,"featured_media":{"alt":null,"id":26766819491994,"position":16,"preview_image":{"aspect_ratio":1.0,"height":800,"width":800,"src":"\/\/www.luluwin.co.uk\/cdn\/shop\/products\/4_3a92d441-b92d-4037-93ed-bfa3aac402ea.jpg?v=1657164102"}},"requires_selling_plan":false,"selling_plan_allocations":[]},{"id":42175024529562,"title":"H31818 \/ 4XL","option1":"H31818","option2":"4XL","option3":null,"sku":"PA31225-S04X-X24798","requires_shipping":true,"taxable":false,"featured_image":{"id":34309180096666,"product_id":7392286605466,"position":16,"created_at":"2022-07-06T21:21:42-06:00","updated_at":"2022-07-06T21:21:42-06:00","alt":null,"width":800,"height":800,"src":"\/\/www.luluwin.co.uk\/cdn\/shop\/products\/4_3a92d441-b92d-4037-93ed-bfa3aac402ea.jpg?v=1657164102","variant_ids":[42175024332954,42175024365722,42175024398490,42175024431258,42175024464026,42175024496794,42175024529562,42175024562330]},"available":true,"name":"Casual skinny women's trousers with a floral pattern - H31818 \/ 4XL","public_title":"H31818 \/ 4XL","options":["H31818","4XL"],"price":2499,"weight":0,"compare_at_price":4999,"inventory_management":null,"barcode":null,"featured_media":{"alt":null,"id":26766819491994,"position":16,"preview_image":{"aspect_ratio":1.0,"height":800,"width":800,"src":"\/\/www.luluwin.co.uk\/cdn\/shop\/products\/4_3a92d441-b92d-4037-93ed-bfa3aac402ea.jpg?v=1657164102"}},"requires_selling_plan":false,"selling_plan_allocations":[]},{"id":42175024562330,"title":"H31818 \/ 5XL","option1":"H31818","option2":"5XL","option3":null,"sku":"PA31225-S05X-X24798","requires_shipping":true,"taxable":false,"featured_image":{"id":34309180096666,"product_id":7392286605466,"position":16,"created_at":"2022-07-06T21:21:42-06:00","updated_at":"2022-07-06T21:21:42-06:00","alt":null,"width":800,"height":800,"src":"\/\/www.luluwin.co.uk\/cdn\/shop\/products\/4_3a92d441-b92d-4037-93ed-bfa3aac402ea.jpg?v=1657164102","variant_ids":[42175024332954,42175024365722,42175024398490,42175024431258,42175024464026,42175024496794,42175024529562,42175024562330]},"available":true,"name":"Casual skinny women's trousers with a floral pattern - H31818 \/ 5XL","public_title":"H31818 \/ 5XL","options":["H31818","5XL"],"price":2499,"weight":0,"compare_at_price":4999,"inventory_management":null,"barcode":null,"featured_media":{"alt":null,"id":26766819491994,"position":16,"preview_image":{"aspect_ratio":1.0,"height":800,"width":800,"src":"\/\/www.luluwin.co.uk\/cdn\/shop\/products\/4_3a92d441-b92d-4037-93ed-bfa3aac402ea.jpg?v=1657164102"}},"requires_selling_plan":false,"selling_plan_allocations":[]}],"images":["\/\/www.luluwin.co.uk\/cdn\/shop\/products\/13_f8cae791-d33c-4d9a-9c08-89e19cb30aa7.jpg?v=1657164097","\/\/www.luluwin.co.uk\/cdn\/shop\/products\/14_1faf7755-ddb1-4e62-ad7a-a97f08661c47.jpg?v=1657164097","\/\/www.luluwin.co.uk\/cdn\/shop\/products\/15_b12c8ff2-998d-44e8-8383-903b0d5b9260.jpg?v=1657164097","\/\/www.luluwin.co.uk\/cdn\/shop\/products\/8_953a9fe1-3c5e-432f-a9fe-6decdc829db9.jpg?v=1657164097","\/\/www.luluwin.co.uk\/cdn\/shop\/products\/9_9cc08649-f439-4647-9894-489e61693723.jpg?v=1657164097","\/\/www.luluwin.co.uk\/cdn\/shop\/products\/10_c2f63c6d-ff85-43ef-8bea-48e54f7d3eb4.jpg?v=1657164097","\/\/www.luluwin.co.uk\/cdn\/shop\/products\/12_cb305656-7a31-415b-b2ff-91154ea456ad.jpg?v=1657164097","\/\/www.luluwin.co.uk\/cdn\/shop\/products\/12_6997f6cc-5329-4e9b-969c-f21fedf474c7.jpg?v=1657164097","\/\/www.luluwin.co.uk\/cdn\/shop\/products\/7_4d94f455-5cac-416c-8f68-ca0eb3b93f06.jpg?v=1657164097","\/\/www.luluwin.co.uk\/cdn\/shop\/products\/6-21.jpg?v=1657164097","\/\/www.luluwin.co.uk\/cdn\/shop\/products\/3_5149b8d8-fdce-4a6f-ad50-6c50b5146657.jpg?v=1657164097","\/\/www.luluwin.co.uk\/cdn\/shop\/products\/6_b4983d6a-bc6f-44a2-8ba0-4f1fff173e27.jpg?v=1657164097","\/\/www.luluwin.co.uk\/cdn\/shop\/products\/4_198573c8-6c13-4a5b-b671-7db98e00a3e4.jpg?v=1657164097","\/\/www.luluwin.co.uk\/cdn\/shop\/products\/2_dc52a4fd-1b42-4e8f-a0e1-94ff89a8f149.jpg?v=1657164097","\/\/www.luluwin.co.uk\/cdn\/shop\/products\/1_b1948955-6600-429b-8825-80faed5bfa0d.jpg?v=1657164097","\/\/www.luluwin.co.uk\/cdn\/shop\/products\/4_3a92d441-b92d-4037-93ed-bfa3aac402ea.jpg?v=1657164102","\/\/www.luluwin.co.uk\/cdn\/shop\/products\/3_2cd58f9f-62aa-4df3-8639-a777ed86ccdd.jpg?v=1657164104","\/\/www.luluwin.co.uk\/cdn\/shop\/products\/2_2fe530cd-005d-4f1c-a247-fdcf2549f335.jpg?v=1657164106","\/\/www.luluwin.co.uk\/cdn\/shop\/products\/6_580a36fe-e4f2-4069-a9be-323b0059715b.jpg?v=1657164108","\/\/www.luluwin.co.uk\/cdn\/shop\/products\/6-21_237754bd-6853-4ef4-9334-4884857b6c93.jpg?v=1657164110","\/\/www.luluwin.co.uk\/cdn\/shop\/products\/1_982cdc00-39df-4e94-a748-2b7c85e05482.jpg?v=1657164112"],"featured_image":"\/\/www.luluwin.co.uk\/cdn\/shop\/products\/13_f8cae791-d33c-4d9a-9c08-89e19cb30aa7.jpg?v=1657164097","options":["Farbe","Größe"],"media":[{"alt":null,"id":26766818705562,"position":1,"preview_image":{"aspect_ratio":1.0,"height":800,"width":800,"src":"\/\/www.luluwin.co.uk\/cdn\/shop\/products\/13_f8cae791-d33c-4d9a-9c08-89e19cb30aa7.jpg?v=1657164097"},"aspect_ratio":1.0,"height":800,"media_type":"image","src":"\/\/www.luluwin.co.uk\/cdn\/shop\/products\/13_f8cae791-d33c-4d9a-9c08-89e19cb30aa7.jpg?v=1657164097","width":800},{"alt":null,"id":26766818738330,"position":2,"preview_image":{"aspect_ratio":1.0,"height":800,"width":800,"src":"\/\/www.luluwin.co.uk\/cdn\/shop\/products\/14_1faf7755-ddb1-4e62-ad7a-a97f08661c47.jpg?v=1657164097"},"aspect_ratio":1.0,"height":800,"media_type":"image","src":"\/\/www.luluwin.co.uk\/cdn\/shop\/products\/14_1faf7755-ddb1-4e62-ad7a-a97f08661c47.jpg?v=1657164097","width":800},{"alt":null,"id":26766818771098,"position":3,"preview_image":{"aspect_ratio":1.0,"height":800,"width":800,"src":"\/\/www.luluwin.co.uk\/cdn\/shop\/products\/15_b12c8ff2-998d-44e8-8383-903b0d5b9260.jpg?v=1657164097"},"aspect_ratio":1.0,"height":800,"media_type":"image","src":"\/\/www.luluwin.co.uk\/cdn\/shop\/products\/15_b12c8ff2-998d-44e8-8383-903b0d5b9260.jpg?v=1657164097","width":800},{"alt":null,"id":26766818803866,"position":4,"preview_image":{"aspect_ratio":1.0,"height":800,"width":800,"src":"\/\/www.luluwin.co.uk\/cdn\/shop\/products\/8_953a9fe1-3c5e-432f-a9fe-6decdc829db9.jpg?v=1657164097"},"aspect_ratio":1.0,"height":800,"media_type":"image","src":"\/\/www.luluwin.co.uk\/cdn\/shop\/products\/8_953a9fe1-3c5e-432f-a9fe-6decdc829db9.jpg?v=1657164097","width":800},{"alt":null,"id":26766818836634,"position":5,"preview_image":{"aspect_ratio":1.0,"height":800,"width":800,"src":"\/\/www.luluwin.co.uk\/cdn\/shop\/products\/9_9cc08649-f439-4647-9894-489e61693723.jpg?v=1657164097"},"aspect_ratio":1.0,"height":800,"media_type":"image","src":"\/\/www.luluwin.co.uk\/cdn\/shop\/products\/9_9cc08649-f439-4647-9894-489e61693723.jpg?v=1657164097","width":800},{"alt":null,"id":26766818869402,"position":6,"preview_image":{"aspect_ratio":1.0,"height":800,"width":800,"src":"\/\/www.luluwin.co.uk\/cdn\/shop\/products\/10_c2f63c6d-ff85-43ef-8bea-48e54f7d3eb4.jpg?v=1657164097"},"aspect_ratio":1.0,"height":800,"media_type":"image","src":"\/\/www.luluwin.co.uk\/cdn\/shop\/products\/10_c2f63c6d-ff85-43ef-8bea-48e54f7d3eb4.jpg?v=1657164097","width":800},{"alt":null,"id":26766818902170,"position":7,"preview_image":{"aspect_ratio":1.0,"height":800,"width":800,"src":"\/\/www.luluwin.co.uk\/cdn\/shop\/products\/12_cb305656-7a31-415b-b2ff-91154ea456ad.jpg?v=1657164097"},"aspect_ratio":1.0,"height":800,"media_type":"image","src":"\/\/www.luluwin.co.uk\/cdn\/shop\/products\/12_cb305656-7a31-415b-b2ff-91154ea456ad.jpg?v=1657164097","width":800},{"alt":null,"id":26766818934938,"position":8,"preview_image":{"aspect_ratio":1.0,"height":800,"width":800,"src":"\/\/www.luluwin.co.uk\/cdn\/shop\/products\/12_6997f6cc-5329-4e9b-969c-f21fedf474c7.jpg?v=1657164097"},"aspect_ratio":1.0,"height":800,"media_type":"image","src":"\/\/www.luluwin.co.uk\/cdn\/shop\/products\/12_6997f6cc-5329-4e9b-969c-f21fedf474c7.jpg?v=1657164097","width":800},{"alt":null,"id":26766818967706,"position":9,"preview_image":{"aspect_ratio":1.0,"height":800,"width":800,"src":"\/\/www.luluwin.co.uk\/cdn\/shop\/products\/7_4d94f455-5cac-416c-8f68-ca0eb3b93f06.jpg?v=1657164097"},"aspect_ratio":1.0,"height":800,"media_type":"image","src":"\/\/www.luluwin.co.uk\/cdn\/shop\/products\/7_4d94f455-5cac-416c-8f68-ca0eb3b93f06.jpg?v=1657164097","width":800},{"alt":null,"id":26766819000474,"position":10,"preview_image":{"aspect_ratio":1.0,"height":800,"width":800,"src":"\/\/www.luluwin.co.uk\/cdn\/shop\/products\/6-21.jpg?v=1657164097"},"aspect_ratio":1.0,"height":800,"media_type":"image","src":"\/\/www.luluwin.co.uk\/cdn\/shop\/products\/6-21.jpg?v=1657164097","width":800},{"alt":null,"id":26766819033242,"position":11,"preview_image":{"aspect_ratio":1.0,"height":800,"width":800,"src":"\/\/www.luluwin.co.uk\/cdn\/shop\/products\/3_5149b8d8-fdce-4a6f-ad50-6c50b5146657.jpg?v=1657164097"},"aspect_ratio":1.0,"height":800,"media_type":"image","src":"\/\/www.luluwin.co.uk\/cdn\/shop\/products\/3_5149b8d8-fdce-4a6f-ad50-6c50b5146657.jpg?v=1657164097","width":800},{"alt":null,"id":26766819066010,"position":12,"preview_image":{"aspect_ratio":1.0,"height":800,"width":800,"src":"\/\/www.luluwin.co.uk\/cdn\/shop\/products\/6_b4983d6a-bc6f-44a2-8ba0-4f1fff173e27.jpg?v=1657164097"},"aspect_ratio":1.0,"height":800,"media_type":"image","src":"\/\/www.luluwin.co.uk\/cdn\/shop\/products\/6_b4983d6a-bc6f-44a2-8ba0-4f1fff173e27.jpg?v=1657164097","width":800},{"alt":null,"id":26766819098778,"position":13,"preview_image":{"aspect_ratio":1.0,"height":800,"width":800,"src":"\/\/www.luluwin.co.uk\/cdn\/shop\/products\/4_198573c8-6c13-4a5b-b671-7db98e00a3e4.jpg?v=1657164097"},"aspect_ratio":1.0,"height":800,"media_type":"image","src":"\/\/www.luluwin.co.uk\/cdn\/shop\/products\/4_198573c8-6c13-4a5b-b671-7db98e00a3e4.jpg?v=1657164097","width":800},{"alt":null,"id":26766819131546,"position":14,"preview_image":{"aspect_ratio":1.0,"height":800,"width":800,"src":"\/\/www.luluwin.co.uk\/cdn\/shop\/products\/2_dc52a4fd-1b42-4e8f-a0e1-94ff89a8f149.jpg?v=1657164097"},"aspect_ratio":1.0,"height":800,"media_type":"image","src":"\/\/www.luluwin.co.uk\/cdn\/shop\/products\/2_dc52a4fd-1b42-4e8f-a0e1-94ff89a8f149.jpg?v=1657164097","width":800},{"alt":null,"id":26766819164314,"position":15,"preview_image":{"aspect_ratio":1.0,"height":800,"width":800,"src":"\/\/www.luluwin.co.uk\/cdn\/shop\/products\/1_b1948955-6600-429b-8825-80faed5bfa0d.jpg?v=1657164097"},"aspect_ratio":1.0,"height":800,"media_type":"image","src":"\/\/www.luluwin.co.uk\/cdn\/shop\/products\/1_b1948955-6600-429b-8825-80faed5bfa0d.jpg?v=1657164097","width":800},{"alt":null,"id":26766819491994,"position":16,"preview_image":{"aspect_ratio":1.0,"height":800,"width":800,"src":"\/\/www.luluwin.co.uk\/cdn\/shop\/products\/4_3a92d441-b92d-4037-93ed-bfa3aac402ea.jpg?v=1657164102"},"aspect_ratio":1.0,"height":800,"media_type":"image","src":"\/\/www.luluwin.co.uk\/cdn\/shop\/products\/4_3a92d441-b92d-4037-93ed-bfa3aac402ea.jpg?v=1657164102","width":800},{"alt":null,"id":26766819852442,"position":17,"preview_image":{"aspect_ratio":1.0,"height":800,"width":800,"src":"\/\/www.luluwin.co.uk\/cdn\/shop\/products\/3_2cd58f9f-62aa-4df3-8639-a777ed86ccdd.jpg?v=1657164104"},"aspect_ratio":1.0,"height":800,"media_type":"image","src":"\/\/www.luluwin.co.uk\/cdn\/shop\/products\/3_2cd58f9f-62aa-4df3-8639-a777ed86ccdd.jpg?v=1657164104","width":800},{"alt":null,"id":26766819950746,"position":18,"preview_image":{"aspect_ratio":1.0,"height":800,"width":800,"src":"\/\/www.luluwin.co.uk\/cdn\/shop\/products\/2_2fe530cd-005d-4f1c-a247-fdcf2549f335.jpg?v=1657164106"},"aspect_ratio":1.0,"height":800,"media_type":"image","src":"\/\/www.luluwin.co.uk\/cdn\/shop\/products\/2_2fe530cd-005d-4f1c-a247-fdcf2549f335.jpg?v=1657164106","width":800},{"alt":null,"id":26766820212890,"position":19,"preview_image":{"aspect_ratio":1.0,"height":800,"width":800,"src":"\/\/www.luluwin.co.uk\/cdn\/shop\/products\/6_580a36fe-e4f2-4069-a9be-323b0059715b.jpg?v=1657164108"},"aspect_ratio":1.0,"height":800,"media_type":"image","src":"\/\/www.luluwin.co.uk\/cdn\/shop\/products\/6_580a36fe-e4f2-4069-a9be-323b0059715b.jpg?v=1657164108","width":800},{"alt":null,"id":26766820311194,"position":20,"preview_image":{"aspect_ratio":1.0,"height":800,"width":800,"src":"\/\/www.luluwin.co.uk\/cdn\/shop\/products\/6-21_237754bd-6853-4ef4-9334-4884857b6c93.jpg?v=1657164110"},"aspect_ratio":1.0,"height":800,"media_type":"image","src":"\/\/www.luluwin.co.uk\/cdn\/shop\/products\/6-21_237754bd-6853-4ef4-9334-4884857b6c93.jpg?v=1657164110","width":800},{"alt":null,"id":26766820573338,"position":21,"preview_image":{"aspect_ratio":1.0,"height":800,"width":800,"src":"\/\/www.luluwin.co.uk\/cdn\/shop\/products\/1_982cdc00-39df-4e94-a748-2b7c85e05482.jpg?v=1657164112"},"aspect_ratio":1.0,"height":800,"media_type":"image","src":"\/\/www.luluwin.co.uk\/cdn\/shop\/products\/1_982cdc00-39df-4e94-a748-2b7c85e05482.jpg?v=1657164112","width":800}],"requires_selling_plan":false,"selling_plan_groups":[],"content":"\u003cdiv class=\"rte\" data-mce-fragment=\"1\" itemprop=\"description\"\u003e\n\u003cp data-mce-fragment=\"1\"\u003e\u003cspan style=\"color: #ff2a00;\"\u003e\u003cstrong\u003ePROPERTIES:\u003c\/strong\u003e\u003c\/span\u003e\u003c\/p\u003e\n\u003cul data-mce-fragment=\"1\"\u003e\n\u003cli\u003e\u003cspan style=\"color: #000000;\"\u003e\u003cstrong\u003eMaterial:\u003c\/strong\u003e Comfortable soft stretch jeans, casual and fashionable\u003c\/span\u003e\u003c\/li\u003e\n\u003cli\u003e\u003cstrong\u003e\u003cspan style=\"color: #000000;\"\u003eButton closure, frayed denim style.\u003c\/span\u003e\u003c\/strong\u003e\u003c\/li\u003e\n\u003cli\u003e\u003cspan style=\"color: #000000;\"\u003e\u003cstrong\u003eMid-waisted jeans with a flared fit, classic pocket design:\u003c\/strong\u003e front pockets, button design.\u003c\/span\u003e\u003c\/li\u003e\n\u003cli\u003e\u003cspan style=\"color: #000000;\"\u003e\u003cstrong\u003eThese stretchy flared jeans are crafted from a soft, lightweight fabric that will keep your legs comfortable all day long,\u003c\/strong\u003e at work, at play and in person.\u003c\/span\u003e\u003c\/li\u003e\n\u003cli\u003e\u003cspan style=\"color: #000000;\"\u003e\u003cstrong\u003eThis flared leg pant\u003c\/strong\u003e is your favorite slim leg jean that easily conforms to curves and offers excellent flexibility, dynamic comfort and a perfect fit all day long.\u003c\/span\u003e\u003c\/li\u003e\n\u003c\/ul\u003e\n\u003cp data-mce-fragment=\"1\"\u003e\u003cspan style=\"color: #ff2a00;\"\u003e\u003cstrong\u003eSPECIFICATIONS:\u003c\/strong\u003e\u003c\/span\u003e\u003c\/p\u003e\n\u003cul\u003e\n\u003cli\u003e\u003cspan style=\"color: #000000;\"\u003e\u003cstrong\u003eType:\u003c\/strong\u003e denim\u003c\/span\u003e\u003c\/li\u003e\n\u003c\/ul\u003e\n\u003cul\u003e\n\u003cli\u003e\u003cspan style=\"color: #000000;\"\u003e\u003cstrong\u003eColor:\u003c\/strong\u003e As shown\u003c\/span\u003e\u003c\/li\u003e\n\u003c\/ul\u003e\n\u003cul\u003e\n\u003cli\u003e\u003cspan style=\"color: #000000;\"\u003e\u003cstrong\u003eMaterials:\u003c\/strong\u003e polyester\u003c\/span\u003e\u003c\/li\u003e\n\u003c\/ul\u003e\n\u003cul\u003e\n\u003cli\u003e\u003cspan style=\"color: #000000;\"\u003e\u003cstrong\u003eGender:\u003c\/strong\u003e Female\u003c\/span\u003e\u003c\/li\u003e\n\u003c\/ul\u003e\n\u003cul\u003e\n\u003cli\u003e\u003cspan style=\"color: #000000;\"\u003e\u003cstrong\u003eStyle:\u003c\/strong\u003e Stylish, Casual\u003c\/span\u003e\u003c\/li\u003e\n\u003c\/ul\u003e\n\u003cul\u003e\n\u003cli\u003e\u003cspan style=\"color: #000000;\"\u003e\u003cstrong\u003eSize:\u003cspan data-mce-fragment=\"1\"\u003eS-5XL(CM\/IN)\u003c\/span\u003e\u003c\/strong\u003e\u003c\/span\u003e\u003c\/li\u003e\n\u003c\/ul\u003e\n\u003cp\u003e\u003cspan style=\"color: #000000;\"\u003e\u003cstrong\u003e\u003cimg alt=\"\" src=\"https:\/\/cdn.shopifycdn.net\/s\/files\/1\/0607\/1123\/9934\/files\/3159-4d0e-8825-d5cb56cd20bb_480x480_40f25c16-442d-43ec-b76b-7daabd41ab32_480x480.webp?v=1654069844\" style=\"display: block; margin-left: auto; margin-right: auto;\"\u003e\u003c\/strong\u003e\u003c\/span\u003e\u003c\/p\u003e\n\u003cstrong style=\"font-size: 1.4em;\" data-mce-fragment=\"1\"\u003e\u003c\/strong\u003e\n\u003cul data-mce-fragment=\"1\"\u003e\n\u003cli data-mce-fragment=\"1\"\u003e\n\u003cp data-mce-fragment=\"1\"\u003e\u003cstrong\u003ePackage:\u003c\/strong\u003e 1 * Floral Print Casual Skinny Women's Pants\u003c\/p\u003e\n\u003c\/li\u003e\n\u003c\/ul\u003e\n\u003cp data-mce-fragment=\"1\"\u003e\u003cspan style=\"color: #ff2a00;\" data-mce-fragment=\"1\"\u003e\u003cstrong data-mce-fragment=\"1\"\u003eNOTE:\u003c\/strong\u003e\u003c\/span\u003e\u003c\/p\u003e\n\u003cul\u003e\n\u003cli\u003e\u003cspan style=\"color: #000000;\" data-mce-fragment=\"1\"\u003eDue to manual measurement, please allow slight measurement error.\u003c\/span\u003e\u003c\/li\u003e\n\u003cli\u003e\u003cspan style=\"color: #000000;\" data-mce-fragment=\"1\"\u003eDue to the different display and light effects, the actual color of the item might be slightly different from the color displayed on the picture.\u003c\/span\u003e\u003c\/li\u003e\n\u003c\/ul\u003e\n\u003cp data-mce-fragment=\"1\"\u003e \u003c\/p\u003e\n\u003c\/div\u003e"}
Casual skinny women's trousers with a floral pattern
Adding product to your cart
PROPERTIES:
Material: Comfortable soft stretch jeans, casual and fashionable

Button closure, frayed denim style.

Mid-waisted jeans with a flared fit, classic pocket design: front pockets, button design.
These stretchy flared jeans are crafted from a soft, lightweight fabric that will keep your legs comfortable all day long, at work, at play and in person.
This flared leg pant is your favorite slim leg jean that easily conforms to curves and offers excellent flexibility, dynamic comfort and a perfect fit all day long.
SPECIFICATIONS: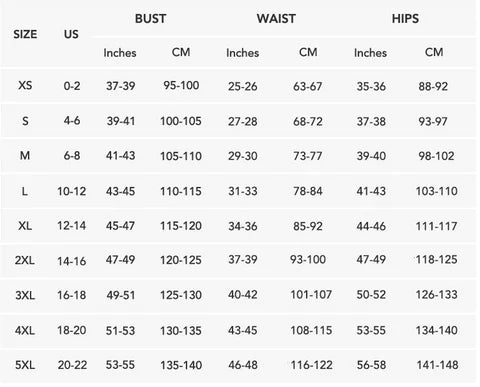 Package: 1 * Floral Print Casual Skinny Women's Pants
NOTE:
Due to manual measurement, please allow slight measurement error.

Due to the different display and light effects, the actual color of the item might be slightly different from the color displayed on the picture.