{"id":6965280374938,"title":"Buckle-free Invisible Elastic Waist Belts","handle":"buckle-free-invisible-elastic-waist-belts","description":"\u003cdiv\u003e\u003c\/div\u003e\n\u003cdiv\u003e\n\u003c!-- Build time: 2019-11-08 15:16:15 --\u003e \u003c!--\n * @Description: listing build template\n --\u003e\n\u003c\/div\u003e\n\u003cstyle\u003e\u003c!--\n.listing-build-item table {\n width: 100% !important;\n margin: 5px 0 !important;\n border-collapse: collapse !important;\n table-layout: initial;\n }\n\n .listing-build-item table ul li,\n .listing-build-item table dl dd,\n .listing-build-item table dl dt {\n list-style:outside none !important;\n margin:0 !important;\n }\n\n .listing-build-item table ul,\n .listing-build-item table dl {\n margin-left: 0 !important;\n }\n\n .listing-build-item table tr\u003etd,\n .listing-build-item table tr\u003eth {\n padding: 10px 14px !important;\n font-size: 14px !important;\n border: 1px solid #cbcbcb !important;\n background-clip: padding-box !important;\n position: relative !important;\n letter-spacing:initial !important;\n text-align: left !important;\n }\n\n .listing-build-item table tr\u003eth {\n font-weight: 600 !important;\n }\n\n .listing-build-item h3 {\n color: #000 !important;\n font-size: 20px !important;\n font-weight: 600 !important;\n margin: 0 !important;\n padding: 10px 0 !important;\n text-align: left !important;\n }\n .listing-build-item table th,.listing-build-item h5{\n color:#000 !important;\n }\n .listing-build-item ul li,\n .listing-build-item dl dd,\n .listing-build-item dl dt {\n list-style: disc outside !important;\n margin: 0 0 3px 18px !important;\n padding:0;\n }\n\n\n .listing-build-item {\n margin-bottom: 30px !important;\n }\n\n .listing-build-item ul,\n .listing-build-item dl {\n margin: 0 !important;\n padding:0 !important;\n list-style:outside none !important\n }\n\n .listing-build-item .img-box {\n margin: 10px 0 !important;\n }\n\n .listing-build-item .img-box img {\n height: auto !important;\n max-width: 100% !important;\n margin: 0 !important;\n padding: 0 !important;\n display: block !important;\n }\n @media screen and (min-width: 992px){\n .listing-build-item table tr\u003eth {\n width: 180px !important;\n }\n }\n @media screen and (max-width: 750px){\n .listing-build-item table tr\u003eth {\n width: 100px !important;\n }\n }\n\n .listing-build-item tr:first-child th:after,\n .listing-build-item tr:first-child td:after {\n border: initial !important;\n }\n\n .listing-build-item ul\u003eli:last-child,\n .listing-build-item ul.features\u003eli:last-child,\n .listing-build-item ul\u003eli.package-row:last-child {\n margin-bottom: 0 !important;\n }\n .listing-build-item ul.features li,.listing-build-item ul li.package-row{\n margin-bottom:7px !important;\n }\n .listing-build-item h5{\n margin: 20px 0 5px 0 !important;\n font-weight: 600 !important;\n text-align: left !important;\n }\n .listing-build-item strong{\n font-weight: 600 !important;\n }\n--\u003e\u003c\/style\u003e\n\u003cdiv\u003e\u003c!-- BEGIN features --\u003e\u003c\/div\u003e\n\u003cdiv class=\"listing-build-item\"\u003e\n\u003ch2 style=\"text-align: center;\"\u003e\u003cspan style=\"color: #ff2a00;\"\u003e\u003cspan style=\"text-decoration: underline; color: #b6280b;\"\u003eON SALE NOW\u003c\/span\u003e🔥🔥🔥\u003c\/span\u003e\u003c\/h2\u003e\n\u003ch4 style=\"text-align: center;\"\u003e\n\u003cspan style=\"color: #000000;\"\u003e📣\u003c\/span\u003e\u003cem\u003e\u003cspan style=\"color: #000000;\"\u003eMore purchase, more discount\u003c\/span\u003e\u003c\/em\u003e\n\u003c\/h4\u003e\n\u003ch4\u003eEnjoy the \u003cstrong\u003e\u003cspan style=\"color: #ff2a00;\"\u003emaximum comfort\u003c\/span\u003e without the buckle bulge\u003c\/strong\u003e with this belt!\u003c\/h4\u003e\n\u003ch4\u003ePut it on once and \u003cstrong\u003e\u003cspan style=\"color: #ff2a00;\"\u003eforget it's there\u003c\/span\u003e! Bathroom breaks \u003c\/strong\u003eand \u003cstrong\u003ebig meals \u003c\/strong\u003eare no longer a problem; the \u003cstrong\u003eelastic band \u003c\/strong\u003ebreathes with you.\u003c\/h4\u003e\n\u003ch2 style=\"text-align: center;\"\u003e\u003cspan\u003eNEVER HAVE TO FUSS WITH THE \u003cspan style=\"text-decoration: underline;\"\u003e\u003cem\u003eBUCKLE\u003c\/em\u003e\u003c\/span\u003e AGAIN💢\u003c\/span\u003e\u003c\/h2\u003e\n\u003ch2 style=\"text-align: center;\"\u003e\u003cspan\u003e\u003cspan style=\"color: #ff2a00;\"\u003ewith\u003c\/span\u003e👇👇👇\u003c\/span\u003e\u003c\/h2\u003e\n\u003cp style=\"text-align: center;\"\u003e\u003cimg src=\"https:\/\/media3.giphy.com\/media\/Tk82JUY9qYfgce3F0F\/giphy.gif\" width=\"400\" height=\"400\"\u003e\u003c\/p\u003e\n\u003cp\u003e\u003cspan style=\"color: #ed8d2d;\"\u003e\u003cstrong\u003eMain Features: \u003c\/strong\u003e\u003c\/span\u003e\u003c\/p\u003e\n\u003cul class=\"features\"\u003e\n\u003cli\u003e\n\u003cstrong\u003eMAKE LIFE EASIER\u003c\/strong\u003e\u003cbr\u003eTo use this elastic belt, just snap on once and let you forget that you're wearing a belt all day. Hassle-free dressing, save time for bathroom breaks!\u003c\/li\u003e\n\u003c\/ul\u003e\n\u003cp\u003e \u003c\/p\u003e\n\u003cp\u003e\u003cimg src=\"https:\/\/media1.giphy.com\/media\/cNTATGsGhQKHyXcioh\/giphy.gif\" style=\"display: block; margin-left: auto; margin-right: auto;\" width=\"400\" height=\"400\"\u003e\u003c\/p\u003e\n\u003cul class=\"features\"\u003e\n\u003cli\u003e\n\u003cstrong\u003e INVISIBLE\u003c\/strong\u003e \u003cstrong\u003eBUCKLELESS BELT\u003c\/strong\u003e\u003cbr\u003eNo buckle belt, there's no bulge and no flap on the side. This belt for jeans is very low-profile and keeps pants in place well.\u003c\/li\u003e\n\u003c\/ul\u003e\n\u003cp\u003e \u003c\/p\u003e\n\u003cp\u003e\u003cimg src=\"https:\/\/s3-us-west-2.amazonaws.com\/commercehq-userfiles-master\/commercehq-store-19c743b3a4595f85c84dd3982c03f062_da39a3ee5e6b4b0d3255bfef95601890afd80709\/86a8db11529140ce9e6aaf7eacc4df2c_BONJEAN-Buckle-Free-Comfortable-Elastic-Belt-For-Men-and-Women-No-Bulge-No-Hassle-Invisible-Belt_480x480_grande_grande_1829b06a-78c1-4401-a09.jpg\" style=\"display: block; margin-left: auto; margin-right: auto;\" width=\"400\" height=\"397\"\u003e\u003c\/p\u003e\n\u003cul class=\"features\"\u003e\n\u003cli\u003e\n\u003cstrong\u003e COMFORTABLE\u003c\/strong\u003e \u003cstrong\u003eQUALITY STRETCH BELT \u003c\/strong\u003e\u003cbr\u003eMade of high-quality elastic material, it's very soft and comfortable. Really relax your waist.\u003c\/li\u003e\n\u003c\/ul\u003e\n\u003cp class=\"img-box\"\u003e\u003cimg src=\"https:\/\/media2.giphy.com\/media\/f4Ij4TQZqHhd1CPHNM\/giphy.gif\" style=\"display: block; margin-left: auto; margin-right: auto;\" width=\"400\" height=\"400\"\u003e\u003c\/p\u003e\n\u003cul class=\"features\"\u003e\n\u003cli\u003e\n\u003cstrong\u003eGREAT FOR ALL FAMILIES\u003c\/strong\u003e\u003cbr\u003eSuitable for men and women, kids from potty-training to school, teenage students, seniors, pregnant, weight changes, special needs, etc. so practical!\u003c\/li\u003e\n\u003c\/ul\u003e\n\u003cp class=\"img-box\"\u003e\u003cbr\u003e\u003c\/p\u003e\n\u003c\/div\u003e\n\u003c!-- END features --\u003e \u003c!-- BEGIN usage_scene --\u003e \u003c!-- END usage_scene --\u003e \u003c!-- END using_text --\u003e \u003cbr\u003e\n\u003cp\u003e\u003cspan style=\"color: #f39130;\"\u003e\u003cstrong\u003eSpecification:\u003c\/strong\u003e\u003c\/span\u003e\u003c\/p\u003e\n\u003ch4\u003e\u003cspan style=\"color: #000000;\"\u003e\u003cstrong\u003eMaterial:\u003c\/strong\u003e Cowhide and elastic band\u003c\/span\u003e\u003c\/h4\u003e\n\u003ch4\u003e\u003cspan style=\"color: #000000;\"\u003eLength: 100cm × 3cm\u003cbr\u003e\u003c\/span\u003e\u003c\/h4\u003e\n\u003ch4\u003e\n\u003cspan style=\"color: #000000;\"\u003eWeight:  60g\u003c\/span\u003e\u003cbr\u003e\u003cspan style=\"color: #000000;\"\u003e\u003cstrong\u003e\u003c\/strong\u003e\u003c\/span\u003e\n\u003c\/h4\u003e\n\u003cp\u003e\u003cspan style=\"color: #000000;\"\u003e\u003cimg src=\"https:\/\/s3-us-west-2.amazonaws.com\/commercehq-userfiles-master\/commercehq-store-19c743b3a4595f85c84dd3982c03f062_da39a3ee5e6b4b0d3255bfef95601890afd80709\/523babd12ad14cbbb699c546f44dff46_BONJEAN-Buckle-Free-Comfortable-Elastic-Belt-For-Men-and-Women-No-Bulge-No-Hassle-Invisible-Belt_480x480_grande_grande_56b54be8-a56f-4270-a96.jpg\" style=\"display: block; margin-left: auto; margin-right: auto;\" width=\"400\" height=\"395\"\u003e\u003c\/span\u003e\u003c\/p\u003e\n\u003cp\u003e\u003cspan style=\"color: #f18f2d;\"\u003e\u003cstrong\u003ePackage Contents\u003c\/strong\u003e:  \u003c\/span\u003e\u003c\/p\u003e\n\u003cp\u003e1 * Buckle-free Belt\u003c\/p\u003e\n\u003cp\u003e\u003cspan style=\"color: #ec8a27;\"\u003e\u003cstrong\u003e\u003c\/strong\u003e\u003c\/span\u003e \u003cbr\u003e \u003c!-- END specification --\u003e \u003c!-- BEGIN note --\u003e\u003c\/p\u003e\n\u003cdiv class=\"listing-build-item\"\u003e\n\u003cp\u003e\u003cstrong\u003e\u003cspan style=\"color: #ff2a00;\"\u003eNotes:\u003c\/span\u003e \u003c\/strong\u003e\u003c\/p\u003e\n\u003cul\u003e\n\u003c!-- BEGIN note_apply --\u003e \u003c!-- END note_apply --\u003e \u003c!-- BEGIN note_other --\u003e\n\u003cli\u003eDue to manual measurements, please allow slight measurement deviations.\u003c\/li\u003e\n\u003cli\u003eDue to the different display and lighting effects, the actual color of the item may be slightly different from the color displayed on the picture.\u003c\/li\u003e\n\u003c!-- END note_other --\u003e\n\u003c\/ul\u003e\n\u003c\/div\u003e\n\u003c!-- END note --\u003e","published_at":"2021-08-18T23:39:07-06:00","created_at":"2021-08-18T23:39:19-06:00","vendor":"Comfybear","type":"","tags":[],"price":999,"price_min":999,"price_max":1599,"available":true,"price_varies":true,"compare_at_price":1999,"compare_at_price_min":1999,"compare_at_price_max":3999,"compare_at_price_varies":true,"variants":[{"id":40666367361178,"title":"BLUE","option1":"BLUE","option2":null,"option3":null,"sku":"CLRYD001-01","requires_shipping":true,"taxable":false,"featured_image":null,"available":true,"name":"Buckle-free Invisible Elastic Waist Belts - BLUE","public_title":"BLUE","options":["BLUE"],"price":999,"weight":0,"compare_at_price":1999,"inventory_management":null,"barcode":null,"requires_selling_plan":false,"selling_plan_allocations":[]},{"id":40666367393946,"title":"BLACK","option1":"BLACK","option2":null,"option3":null,"sku":"CLRYD001-02","requires_shipping":true,"taxable":false,"featured_image":{"id":30853515378842,"product_id":6965280374938,"position":4,"created_at":"2021-08-18T23:39:19-06:00","updated_at":"2021-08-18T23:39:19-06:00","alt":null,"width":800,"height":800,"src":"\/\/www.luluwin.co.uk\/cdn\/shop\/products\/4_edc42bc3-7395-488d-a14a-1e16a69c9efd.jpg?v=1629351559","variant_ids":[40666367393946]},"available":true,"name":"Buckle-free Invisible Elastic Waist Belts - BLACK","public_title":"BLACK","options":["BLACK"],"price":999,"weight":0,"compare_at_price":1999,"inventory_management":null,"barcode":null,"featured_media":{"alt":null,"id":23269469290650,"position":4,"preview_image":{"aspect_ratio":1.0,"height":800,"width":800,"src":"\/\/www.luluwin.co.uk\/cdn\/shop\/products\/4_edc42bc3-7395-488d-a14a-1e16a69c9efd.jpg?v=1629351559"}},"requires_selling_plan":false,"selling_plan_allocations":[]},{"id":40666367426714,"title":"KHAKI","option1":"KHAKI","option2":null,"option3":null,"sku":"CLRYD001-03","requires_shipping":true,"taxable":false,"featured_image":{"id":30853515444378,"product_id":6965280374938,"position":5,"created_at":"2021-08-18T23:39:19-06:00","updated_at":"2021-08-18T23:39:19-06:00","alt":null,"width":800,"height":800,"src":"\/\/www.luluwin.co.uk\/cdn\/shop\/products\/5_1acc276e-c3e7-4edf-8e7c-6a6ab6c22cfb.jpg?v=1629351559","variant_ids":[40666367426714]},"available":true,"name":"Buckle-free Invisible Elastic Waist Belts - KHAKI","public_title":"KHAKI","options":["KHAKI"],"price":999,"weight":0,"compare_at_price":1999,"inventory_management":null,"barcode":null,"featured_media":{"alt":null,"id":23269469323418,"position":5,"preview_image":{"aspect_ratio":1.0,"height":800,"width":800,"src":"\/\/www.luluwin.co.uk\/cdn\/shop\/products\/5_1acc276e-c3e7-4edf-8e7c-6a6ab6c22cfb.jpg?v=1629351559"}},"requires_selling_plan":false,"selling_plan_allocations":[]},{"id":40666367459482,"title":"WHITE","option1":"WHITE","option2":null,"option3":null,"sku":"CLRYD001-04","requires_shipping":true,"taxable":false,"featured_image":{"id":30853515477146,"product_id":6965280374938,"position":6,"created_at":"2021-08-18T23:39:19-06:00","updated_at":"2021-08-18T23:39:19-06:00","alt":null,"width":800,"height":800,"src":"\/\/www.luluwin.co.uk\/cdn\/shop\/products\/6_5f5d2496-25e2-4904-b9d7-9fac5d520c5f.jpg?v=1629351559","variant_ids":[40666367459482]},"available":true,"name":"Buckle-free Invisible Elastic Waist Belts - WHITE","public_title":"WHITE","options":["WHITE"],"price":999,"weight":0,"compare_at_price":1999,"inventory_management":null,"barcode":null,"featured_media":{"alt":null,"id":23269469356186,"position":6,"preview_image":{"aspect_ratio":1.0,"height":800,"width":800,"src":"\/\/www.luluwin.co.uk\/cdn\/shop\/products\/6_5f5d2496-25e2-4904-b9d7-9fac5d520c5f.jpg?v=1629351559"}},"requires_selling_plan":false,"selling_plan_allocations":[]},{"id":40666367492250,"title":"BROWN","option1":"BROWN","option2":null,"option3":null,"sku":"CLRYD001-05","requires_shipping":true,"taxable":false,"featured_image":{"id":30853515313306,"product_id":6965280374938,"position":3,"created_at":"2021-08-18T23:39:19-06:00","updated_at":"2021-08-18T23:39:19-06:00","alt":null,"width":800,"height":800,"src":"\/\/www.luluwin.co.uk\/cdn\/shop\/products\/3_546ce6ff-c29b-44dd-9c03-5dfecceb1e32.jpg?v=1629351559","variant_ids":[40666367492250]},"available":true,"name":"Buckle-free Invisible Elastic Waist Belts - BROWN","public_title":"BROWN","options":["BROWN"],"price":999,"weight":0,"compare_at_price":1999,"inventory_management":null,"barcode":null,"featured_media":{"alt":null,"id":23269469257882,"position":3,"preview_image":{"aspect_ratio":1.0,"height":800,"width":800,"src":"\/\/www.luluwin.co.uk\/cdn\/shop\/products\/3_546ce6ff-c29b-44dd-9c03-5dfecceb1e32.jpg?v=1629351559"}},"requires_selling_plan":false,"selling_plan_allocations":[]},{"id":40666367525018,"title":"BLACK+BLACK(20% OFF)","option1":"BLACK+BLACK(20% OFF)","option2":null,"option3":null,"sku":"SAK2535-Z00951","requires_shipping":true,"taxable":false,"featured_image":null,"available":true,"name":"Buckle-free Invisible Elastic Waist Belts - BLACK+BLACK(20% OFF)","public_title":"BLACK+BLACK(20% OFF)","options":["BLACK+BLACK(20% OFF)"],"price":1599,"weight":0,"compare_at_price":3999,"inventory_management":null,"barcode":null,"requires_selling_plan":false,"selling_plan_allocations":[]},{"id":40666367557786,"title":"WHITE+WHITE(20% OFF)","option1":"WHITE+WHITE(20% OFF)","option2":null,"option3":null,"sku":"SAK2535-Z00952","requires_shipping":true,"taxable":false,"featured_image":null,"available":true,"name":"Buckle-free Invisible Elastic Waist Belts - WHITE+WHITE(20% OFF)","public_title":"WHITE+WHITE(20% OFF)","options":["WHITE+WHITE(20% OFF)"],"price":1599,"weight":0,"compare_at_price":3999,"inventory_management":null,"barcode":null,"requires_selling_plan":false,"selling_plan_allocations":[]},{"id":40666367590554,"title":"BLACK+WHITE(20% OFF)","option1":"BLACK+WHITE(20% OFF)","option2":null,"option3":null,"sku":"SAK2535-Z00953","requires_shipping":true,"taxable":false,"featured_image":null,"available":true,"name":"Buckle-free Invisible Elastic Waist Belts - BLACK+WHITE(20% OFF)","public_title":"BLACK+WHITE(20% OFF)","options":["BLACK+WHITE(20% OFF)"],"price":1599,"weight":0,"compare_at_price":3999,"inventory_management":null,"barcode":null,"requires_selling_plan":false,"selling_plan_allocations":[]},{"id":40666367623322,"title":"BLACK+BROWN(20% OFF)","option1":"BLACK+BROWN(20% OFF)","option2":null,"option3":null,"sku":"SAK2535-Z00954","requires_shipping":true,"taxable":false,"featured_image":null,"available":true,"name":"Buckle-free Invisible Elastic Waist Belts - BLACK+BROWN(20% OFF)","public_title":"BLACK+BROWN(20% OFF)","options":["BLACK+BROWN(20% OFF)"],"price":1599,"weight":0,"compare_at_price":3999,"inventory_management":null,"barcode":null,"requires_selling_plan":false,"selling_plan_allocations":[]},{"id":40666367656090,"title":"BLACK+KHAKI(20% OFF)","option1":"BLACK+KHAKI(20% OFF)","option2":null,"option3":null,"sku":"SAK2535-Z00955","requires_shipping":true,"taxable":false,"featured_image":null,"available":true,"name":"Buckle-free Invisible Elastic Waist Belts - BLACK+KHAKI(20% OFF)","public_title":"BLACK+KHAKI(20% OFF)","options":["BLACK+KHAKI(20% OFF)"],"price":1599,"weight":0,"compare_at_price":3999,"inventory_management":null,"barcode":null,"requires_selling_plan":false,"selling_plan_allocations":[]},{"id":40666367688858,"title":"BLACK+BLUE(20% OFF)","option1":"BLACK+BLUE(20% OFF)","option2":null,"option3":null,"sku":"SAK2535-Z00956","requires_shipping":true,"taxable":false,"featured_image":null,"available":true,"name":"Buckle-free Invisible Elastic Waist Belts - BLACK+BLUE(20% OFF)","public_title":"BLACK+BLUE(20% OFF)","options":["BLACK+BLUE(20% OFF)"],"price":1599,"weight":0,"compare_at_price":3999,"inventory_management":null,"barcode":null,"requires_selling_plan":false,"selling_plan_allocations":[]}],"images":["\/\/www.luluwin.co.uk\/cdn\/shop\/products\/1_f11c1b9b-e104-4596-863a-29ed323f7b8f.jpg?v=1629351559","\/\/www.luluwin.co.uk\/cdn\/shop\/products\/2_fd67b704-9486-432f-b597-4b6571ff3c01.jpg?v=1629351559","\/\/www.luluwin.co.uk\/cdn\/shop\/products\/3_546ce6ff-c29b-44dd-9c03-5dfecceb1e32.jpg?v=1629351559","\/\/www.luluwin.co.uk\/cdn\/shop\/products\/4_edc42bc3-7395-488d-a14a-1e16a69c9efd.jpg?v=1629351559","\/\/www.luluwin.co.uk\/cdn\/shop\/products\/5_1acc276e-c3e7-4edf-8e7c-6a6ab6c22cfb.jpg?v=1629351559","\/\/www.luluwin.co.uk\/cdn\/shop\/products\/6_5f5d2496-25e2-4904-b9d7-9fac5d520c5f.jpg?v=1629351559","\/\/www.luluwin.co.uk\/cdn\/shop\/products\/7_06d63739-e10d-46e7-b07f-7d26133a2f15.jpg?v=1629351559","\/\/www.luluwin.co.uk\/cdn\/shop\/products\/8_85cddbca-45ab-4a3e-aae7-98b49e52fa6c.jpg?v=1629351559","\/\/www.luluwin.co.uk\/cdn\/shop\/products\/9_f30d8b4e-2213-4cc5-828f-7f4767f1671c.jpg?v=1629351559","\/\/www.luluwin.co.uk\/cdn\/shop\/products\/10_1f1baa7b-f8cb-4b98-a291-905304510e99.jpg?v=1629351559","\/\/www.luluwin.co.uk\/cdn\/shop\/products\/11_3448f973-7a5d-4f75-a017-6287807972b1.jpg?v=1629351559","\/\/www.luluwin.co.uk\/cdn\/shop\/products\/12_1ffe304b-64d8-4f75-8e9f-13059b4dd62a.jpg?v=1629351559"],"featured_image":"\/\/www.luluwin.co.uk\/cdn\/shop\/products\/1_f11c1b9b-e104-4596-863a-29ed323f7b8f.jpg?v=1629351559","options":["Color"],"media":[{"alt":null,"id":23269469192346,"position":1,"preview_image":{"aspect_ratio":1.0,"height":800,"width":800,"src":"\/\/www.luluwin.co.uk\/cdn\/shop\/products\/1_f11c1b9b-e104-4596-863a-29ed323f7b8f.jpg?v=1629351559"},"aspect_ratio":1.0,"height":800,"media_type":"image","src":"\/\/www.luluwin.co.uk\/cdn\/shop\/products\/1_f11c1b9b-e104-4596-863a-29ed323f7b8f.jpg?v=1629351559","width":800},{"alt":null,"id":23269469225114,"position":2,"preview_image":{"aspect_ratio":1.0,"height":800,"width":800,"src":"\/\/www.luluwin.co.uk\/cdn\/shop\/products\/2_fd67b704-9486-432f-b597-4b6571ff3c01.jpg?v=1629351559"},"aspect_ratio":1.0,"height":800,"media_type":"image","src":"\/\/www.luluwin.co.uk\/cdn\/shop\/products\/2_fd67b704-9486-432f-b597-4b6571ff3c01.jpg?v=1629351559","width":800},{"alt":null,"id":23269469257882,"position":3,"preview_image":{"aspect_ratio":1.0,"height":800,"width":800,"src":"\/\/www.luluwin.co.uk\/cdn\/shop\/products\/3_546ce6ff-c29b-44dd-9c03-5dfecceb1e32.jpg?v=1629351559"},"aspect_ratio":1.0,"height":800,"media_type":"image","src":"\/\/www.luluwin.co.uk\/cdn\/shop\/products\/3_546ce6ff-c29b-44dd-9c03-5dfecceb1e32.jpg?v=1629351559","width":800},{"alt":null,"id":23269469290650,"position":4,"preview_image":{"aspect_ratio":1.0,"height":800,"width":800,"src":"\/\/www.luluwin.co.uk\/cdn\/shop\/products\/4_edc42bc3-7395-488d-a14a-1e16a69c9efd.jpg?v=1629351559"},"aspect_ratio":1.0,"height":800,"media_type":"image","src":"\/\/www.luluwin.co.uk\/cdn\/shop\/products\/4_edc42bc3-7395-488d-a14a-1e16a69c9efd.jpg?v=1629351559","width":800},{"alt":null,"id":23269469323418,"position":5,"preview_image":{"aspect_ratio":1.0,"height":800,"width":800,"src":"\/\/www.luluwin.co.uk\/cdn\/shop\/products\/5_1acc276e-c3e7-4edf-8e7c-6a6ab6c22cfb.jpg?v=1629351559"},"aspect_ratio":1.0,"height":800,"media_type":"image","src":"\/\/www.luluwin.co.uk\/cdn\/shop\/products\/5_1acc276e-c3e7-4edf-8e7c-6a6ab6c22cfb.jpg?v=1629351559","width":800},{"alt":null,"id":23269469356186,"position":6,"preview_image":{"aspect_ratio":1.0,"height":800,"width":800,"src":"\/\/www.luluwin.co.uk\/cdn\/shop\/products\/6_5f5d2496-25e2-4904-b9d7-9fac5d520c5f.jpg?v=1629351559"},"aspect_ratio":1.0,"height":800,"media_type":"image","src":"\/\/www.luluwin.co.uk\/cdn\/shop\/products\/6_5f5d2496-25e2-4904-b9d7-9fac5d520c5f.jpg?v=1629351559","width":800},{"alt":null,"id":23269469388954,"position":7,"preview_image":{"aspect_ratio":1.0,"height":800,"width":800,"src":"\/\/www.luluwin.co.uk\/cdn\/shop\/products\/7_06d63739-e10d-46e7-b07f-7d26133a2f15.jpg?v=1629351559"},"aspect_ratio":1.0,"height":800,"media_type":"image","src":"\/\/www.luluwin.co.uk\/cdn\/shop\/products\/7_06d63739-e10d-46e7-b07f-7d26133a2f15.jpg?v=1629351559","width":800},{"alt":null,"id":23269469421722,"position":8,"preview_image":{"aspect_ratio":1.0,"height":800,"width":800,"src":"\/\/www.luluwin.co.uk\/cdn\/shop\/products\/8_85cddbca-45ab-4a3e-aae7-98b49e52fa6c.jpg?v=1629351559"},"aspect_ratio":1.0,"height":800,"media_type":"image","src":"\/\/www.luluwin.co.uk\/cdn\/shop\/products\/8_85cddbca-45ab-4a3e-aae7-98b49e52fa6c.jpg?v=1629351559","width":800},{"alt":null,"id":23269469454490,"position":9,"preview_image":{"aspect_ratio":1.0,"height":800,"width":800,"src":"\/\/www.luluwin.co.uk\/cdn\/shop\/products\/9_f30d8b4e-2213-4cc5-828f-7f4767f1671c.jpg?v=1629351559"},"aspect_ratio":1.0,"height":800,"media_type":"image","src":"\/\/www.luluwin.co.uk\/cdn\/shop\/products\/9_f30d8b4e-2213-4cc5-828f-7f4767f1671c.jpg?v=1629351559","width":800},{"alt":null,"id":23269469487258,"position":10,"preview_image":{"aspect_ratio":1.0,"height":800,"width":800,"src":"\/\/www.luluwin.co.uk\/cdn\/shop\/products\/10_1f1baa7b-f8cb-4b98-a291-905304510e99.jpg?v=1629351559"},"aspect_ratio":1.0,"height":800,"media_type":"image","src":"\/\/www.luluwin.co.uk\/cdn\/shop\/products\/10_1f1baa7b-f8cb-4b98-a291-905304510e99.jpg?v=1629351559","width":800},{"alt":null,"id":23269469520026,"position":11,"preview_image":{"aspect_ratio":1.0,"height":800,"width":800,"src":"\/\/www.luluwin.co.uk\/cdn\/shop\/products\/11_3448f973-7a5d-4f75-a017-6287807972b1.jpg?v=1629351559"},"aspect_ratio":1.0,"height":800,"media_type":"image","src":"\/\/www.luluwin.co.uk\/cdn\/shop\/products\/11_3448f973-7a5d-4f75-a017-6287807972b1.jpg?v=1629351559","width":800},{"alt":null,"id":23269469552794,"position":12,"preview_image":{"aspect_ratio":1.0,"height":800,"width":800,"src":"\/\/www.luluwin.co.uk\/cdn\/shop\/products\/12_1ffe304b-64d8-4f75-8e9f-13059b4dd62a.jpg?v=1629351559"},"aspect_ratio":1.0,"height":800,"media_type":"image","src":"\/\/www.luluwin.co.uk\/cdn\/shop\/products\/12_1ffe304b-64d8-4f75-8e9f-13059b4dd62a.jpg?v=1629351559","width":800}],"requires_selling_plan":false,"selling_plan_groups":[],"content":"\u003cdiv\u003e\u003c\/div\u003e\n\u003cdiv\u003e\n\u003c!-- Build time: 2019-11-08 15:16:15 --\u003e \u003c!--\n * @Description: listing build template\n --\u003e\n\u003c\/div\u003e\n\u003cstyle\u003e\u003c!--\n.listing-build-item table {\n width: 100% !important;\n margin: 5px 0 !important;\n border-collapse: collapse !important;\n table-layout: initial;\n }\n\n .listing-build-item table ul li,\n .listing-build-item table dl dd,\n .listing-build-item table dl dt {\n list-style:outside none !important;\n margin:0 !important;\n }\n\n .listing-build-item table ul,\n .listing-build-item table dl {\n margin-left: 0 !important;\n }\n\n .listing-build-item table tr\u003etd,\n .listing-build-item table tr\u003eth {\n padding: 10px 14px !important;\n font-size: 14px !important;\n border: 1px solid #cbcbcb !important;\n background-clip: padding-box !important;\n position: relative !important;\n letter-spacing:initial !important;\n text-align: left !important;\n }\n\n .listing-build-item table tr\u003eth {\n font-weight: 600 !important;\n }\n\n .listing-build-item h3 {\n color: #000 !important;\n font-size: 20px !important;\n font-weight: 600 !important;\n margin: 0 !important;\n padding: 10px 0 !important;\n text-align: left !important;\n }\n .listing-build-item table th,.listing-build-item h5{\n color:#000 !important;\n }\n .listing-build-item ul li,\n .listing-build-item dl dd,\n .listing-build-item dl dt {\n list-style: disc outside !important;\n margin: 0 0 3px 18px !important;\n padding:0;\n }\n\n\n .listing-build-item {\n margin-bottom: 30px !important;\n }\n\n .listing-build-item ul,\n .listing-build-item dl {\n margin: 0 !important;\n padding:0 !important;\n list-style:outside none !important\n }\n\n .listing-build-item .img-box {\n margin: 10px 0 !important;\n }\n\n .listing-build-item .img-box img {\n height: auto !important;\n max-width: 100% !important;\n margin: 0 !important;\n padding: 0 !important;\n display: block !important;\n }\n @media screen and (min-width: 992px){\n .listing-build-item table tr\u003eth {\n width: 180px !important;\n }\n }\n @media screen and (max-width: 750px){\n .listing-build-item table tr\u003eth {\n width: 100px !important;\n }\n }\n\n .listing-build-item tr:first-child th:after,\n .listing-build-item tr:first-child td:after {\n border: initial !important;\n }\n\n .listing-build-item ul\u003eli:last-child,\n .listing-build-item ul.features\u003eli:last-child,\n .listing-build-item ul\u003eli.package-row:last-child {\n margin-bottom: 0 !important;\n }\n .listing-build-item ul.features li,.listing-build-item ul li.package-row{\n margin-bottom:7px !important;\n }\n .listing-build-item h5{\n margin: 20px 0 5px 0 !important;\n font-weight: 600 !important;\n text-align: left !important;\n }\n .listing-build-item strong{\n font-weight: 600 !important;\n }\n--\u003e\u003c\/style\u003e\n\u003cdiv\u003e\u003c!-- BEGIN features --\u003e\u003c\/div\u003e\n\u003cdiv class=\"listing-build-item\"\u003e\n\u003ch2 style=\"text-align: center;\"\u003e\u003cspan style=\"color: #ff2a00;\"\u003e\u003cspan style=\"text-decoration: underline; color: #b6280b;\"\u003eON SALE NOW\u003c\/span\u003e🔥🔥🔥\u003c\/span\u003e\u003c\/h2\u003e\n\u003ch4 style=\"text-align: center;\"\u003e\n\u003cspan style=\"color: #000000;\"\u003e📣\u003c\/span\u003e\u003cem\u003e\u003cspan style=\"color: #000000;\"\u003eMore purchase, more discount\u003c\/span\u003e\u003c\/em\u003e\n\u003c\/h4\u003e\n\u003ch4\u003eEnjoy the \u003cstrong\u003e\u003cspan style=\"color: #ff2a00;\"\u003emaximum comfort\u003c\/span\u003e without the buckle bulge\u003c\/strong\u003e with this belt!\u003c\/h4\u003e\n\u003ch4\u003ePut it on once and \u003cstrong\u003e\u003cspan style=\"color: #ff2a00;\"\u003eforget it's there\u003c\/span\u003e! Bathroom breaks \u003c\/strong\u003eand \u003cstrong\u003ebig meals \u003c\/strong\u003eare no longer a problem; the \u003cstrong\u003eelastic band \u003c\/strong\u003ebreathes with you.\u003c\/h4\u003e\n\u003ch2 style=\"text-align: center;\"\u003e\u003cspan\u003eNEVER HAVE TO FUSS WITH THE \u003cspan style=\"text-decoration: underline;\"\u003e\u003cem\u003eBUCKLE\u003c\/em\u003e\u003c\/span\u003e AGAIN💢\u003c\/span\u003e\u003c\/h2\u003e\n\u003ch2 style=\"text-align: center;\"\u003e\u003cspan\u003e\u003cspan style=\"color: #ff2a00;\"\u003ewith\u003c\/span\u003e👇👇👇\u003c\/span\u003e\u003c\/h2\u003e\n\u003cp style=\"text-align: center;\"\u003e\u003cimg src=\"https:\/\/media3.giphy.com\/media\/Tk82JUY9qYfgce3F0F\/giphy.gif\" width=\"400\" height=\"400\"\u003e\u003c\/p\u003e\n\u003cp\u003e\u003cspan style=\"color: #ed8d2d;\"\u003e\u003cstrong\u003eMain Features: \u003c\/strong\u003e\u003c\/span\u003e\u003c\/p\u003e\n\u003cul class=\"features\"\u003e\n\u003cli\u003e\n\u003cstrong\u003eMAKE LIFE EASIER\u003c\/strong\u003e\u003cbr\u003eTo use this elastic belt, just snap on once and let you forget that you're wearing a belt all day. Hassle-free dressing, save time for bathroom breaks!\u003c\/li\u003e\n\u003c\/ul\u003e\n\u003cp\u003e \u003c\/p\u003e\n\u003cp\u003e\u003cimg src=\"https:\/\/media1.giphy.com\/media\/cNTATGsGhQKHyXcioh\/giphy.gif\" style=\"display: block; margin-left: auto; margin-right: auto;\" width=\"400\" height=\"400\"\u003e\u003c\/p\u003e\n\u003cul class=\"features\"\u003e\n\u003cli\u003e\n\u003cstrong\u003e INVISIBLE\u003c\/strong\u003e \u003cstrong\u003eBUCKLELESS BELT\u003c\/strong\u003e\u003cbr\u003eNo buckle belt, there's no bulge and no flap on the side. This belt for jeans is very low-profile and keeps pants in place well.\u003c\/li\u003e\n\u003c\/ul\u003e\n\u003cp\u003e \u003c\/p\u003e\n\u003cp\u003e\u003cimg src=\"https:\/\/s3-us-west-2.amazonaws.com\/commercehq-userfiles-master\/commercehq-store-19c743b3a4595f85c84dd3982c03f062_da39a3ee5e6b4b0d3255bfef95601890afd80709\/86a8db11529140ce9e6aaf7eacc4df2c_BONJEAN-Buckle-Free-Comfortable-Elastic-Belt-For-Men-and-Women-No-Bulge-No-Hassle-Invisible-Belt_480x480_grande_grande_1829b06a-78c1-4401-a09.jpg\" style=\"display: block; margin-left: auto; margin-right: auto;\" width=\"400\" height=\"397\"\u003e\u003c\/p\u003e\n\u003cul class=\"features\"\u003e\n\u003cli\u003e\n\u003cstrong\u003e COMFORTABLE\u003c\/strong\u003e \u003cstrong\u003eQUALITY STRETCH BELT \u003c\/strong\u003e\u003cbr\u003eMade of high-quality elastic material, it's very soft and comfortable. Really relax your waist.\u003c\/li\u003e\n\u003c\/ul\u003e\n\u003cp class=\"img-box\"\u003e\u003cimg src=\"https:\/\/media2.giphy.com\/media\/f4Ij4TQZqHhd1CPHNM\/giphy.gif\" style=\"display: block; margin-left: auto; margin-right: auto;\" width=\"400\" height=\"400\"\u003e\u003c\/p\u003e\n\u003cul class=\"features\"\u003e\n\u003cli\u003e\n\u003cstrong\u003eGREAT FOR ALL FAMILIES\u003c\/strong\u003e\u003cbr\u003eSuitable for men and women, kids from potty-training to school, teenage students, seniors, pregnant, weight changes, special needs, etc. so practical!\u003c\/li\u003e\n\u003c\/ul\u003e\n\u003cp class=\"img-box\"\u003e\u003cbr\u003e\u003c\/p\u003e\n\u003c\/div\u003e\n\u003c!-- END features --\u003e \u003c!-- BEGIN usage_scene --\u003e \u003c!-- END usage_scene --\u003e \u003c!-- END using_text --\u003e \u003cbr\u003e\n\u003cp\u003e\u003cspan style=\"color: #f39130;\"\u003e\u003cstrong\u003eSpecification:\u003c\/strong\u003e\u003c\/span\u003e\u003c\/p\u003e\n\u003ch4\u003e\u003cspan style=\"color: #000000;\"\u003e\u003cstrong\u003eMaterial:\u003c\/strong\u003e Cowhide and elastic band\u003c\/span\u003e\u003c\/h4\u003e\n\u003ch4\u003e\u003cspan style=\"color: #000000;\"\u003eLength: 100cm × 3cm\u003cbr\u003e\u003c\/span\u003e\u003c\/h4\u003e\n\u003ch4\u003e\n\u003cspan style=\"color: #000000;\"\u003eWeight:  60g\u003c\/span\u003e\u003cbr\u003e\u003cspan style=\"color: #000000;\"\u003e\u003cstrong\u003e\u003c\/strong\u003e\u003c\/span\u003e\n\u003c\/h4\u003e\n\u003cp\u003e\u003cspan style=\"color: #000000;\"\u003e\u003cimg src=\"https:\/\/s3-us-west-2.amazonaws.com\/commercehq-userfiles-master\/commercehq-store-19c743b3a4595f85c84dd3982c03f062_da39a3ee5e6b4b0d3255bfef95601890afd80709\/523babd12ad14cbbb699c546f44dff46_BONJEAN-Buckle-Free-Comfortable-Elastic-Belt-For-Men-and-Women-No-Bulge-No-Hassle-Invisible-Belt_480x480_grande_grande_56b54be8-a56f-4270-a96.jpg\" style=\"display: block; margin-left: auto; margin-right: auto;\" width=\"400\" height=\"395\"\u003e\u003c\/span\u003e\u003c\/p\u003e\n\u003cp\u003e\u003cspan style=\"color: #f18f2d;\"\u003e\u003cstrong\u003ePackage Contents\u003c\/strong\u003e:  \u003c\/span\u003e\u003c\/p\u003e\n\u003cp\u003e1 * Buckle-free Belt\u003c\/p\u003e\n\u003cp\u003e\u003cspan style=\"color: #ec8a27;\"\u003e\u003cstrong\u003e\u003c\/strong\u003e\u003c\/span\u003e \u003cbr\u003e \u003c!-- END specification --\u003e \u003c!-- BEGIN note --\u003e\u003c\/p\u003e\n\u003cdiv class=\"listing-build-item\"\u003e\n\u003cp\u003e\u003cstrong\u003e\u003cspan style=\"color: #ff2a00;\"\u003eNotes:\u003c\/span\u003e \u003c\/strong\u003e\u003c\/p\u003e\n\u003cul\u003e\n\u003c!-- BEGIN note_apply --\u003e \u003c!-- END note_apply --\u003e \u003c!-- BEGIN note_other --\u003e\n\u003cli\u003eDue to manual measurements, please allow slight measurement deviations.\u003c\/li\u003e\n\u003cli\u003eDue to the different display and lighting effects, the actual color of the item may be slightly different from the color displayed on the picture.\u003c\/li\u003e\n\u003c!-- END note_other --\u003e\n\u003c\/ul\u003e\n\u003c\/div\u003e\n\u003c!-- END note --\u003e"}
Buckle-free Invisible Elastic Waist Belts
Adding product to your cart
ON SALE NOW

🔥🔥🔥
📣
More purchase, more discount
Enjoy the 

maximum comfort

 without the buckle bulge with this belt!
Put it on once and 

forget it's there

! Bathroom breaks and big meals are no longer a problem; the elastic band breathes with you.
NEVER HAVE TO FUSS WITH THE BUCKLE AGAIN💢
with

👇👇👇
Main Features: 
MAKE LIFE EASIER
To use this elastic belt, just snap on once and let you forget that you're wearing a belt all day. Hassle-free dressing, save time for bathroom breaks!
INVISIBLE BUCKLELESS BELT
No buckle belt, there's no bulge and no flap on the side. This belt for jeans is very low-profile and keeps pants in place well.
COMFORTABLE QUALITY STRETCH BELT 
Made of high-quality elastic material, it's very soft and comfortable. Really relax your waist.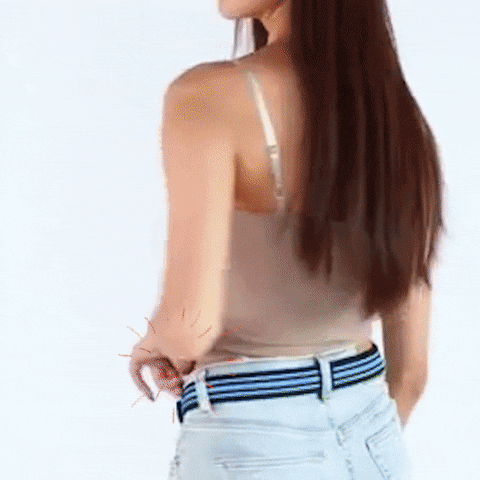 GREAT FOR ALL FAMILIES
Suitable for men and women, kids from potty-training to school, teenage students, seniors, pregnant, weight changes, special needs, etc. so practical!
Specification:
Material: Cowhide and elastic band
Length: 100cm × 3cm

Weight:  60g
Package Contents:  
1 * Buckle-free Belt
Notes: 
Due to manual measurements, please allow slight measurement deviations.
Due to the different display and lighting effects, the actual color of the item may be slightly different from the color displayed on the picture.