👙✨
Do you have such awkward moments?
It doesn't matter!
The tube top will solve all your worries, comfortable, charming and anti-exposed!
FEATURES
Breathable and sweat-absorbent, comfortable and healthy.
Hollow design, full of flexibility, reducing the pressure on the body.
Unique design, fashionable and versatile.
The back vents design is comfortable and elastic! Light luxury and versatile, must-have for wardrobe!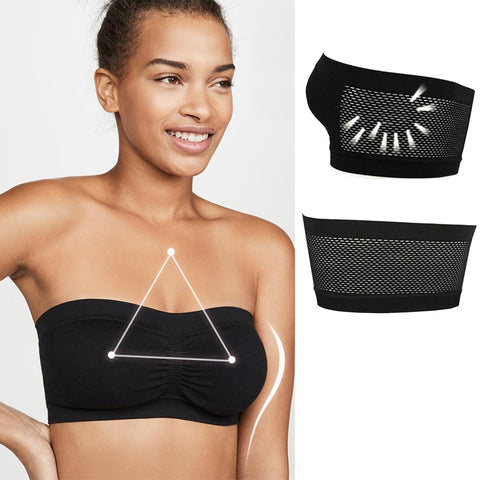 Collect vice breasts, comfortable and thin. 
Get rid of the sense of restraint, safe and anti-exposed.
Three-dimensional cup is stable and does not fall off.
Palm-rest massage, three-dimensional, light-weight, gather-up and support.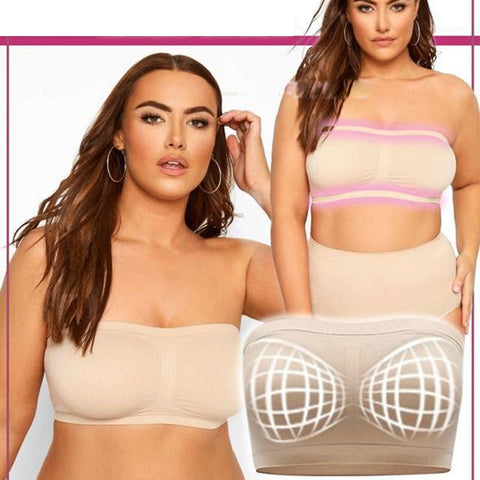 Super elastic, suitable for all body shapes. 
Full of elasticity, no matter what kind of body you are, you can wear it easily.
SPECIFICATIONS
Material: Nylon
Color: white, red, pink, black, beige
Weight: 100g / 0.22lb
Size: one size fits all 
PACKAGE INCLUDED
1 × Breathable Mesh Anti-exposed Tube Top