💕Sweet message Reads:
TO MY DAUGHTER,
Whenever you feel anxious, just keep this ring near.
It can drive away your anxiety.
Wear it as a reminder that I WILL LOVE & PROTECT YOU from anything you fear.
→Keep your loving words at their side forever.
FEATURES
📌 This is one of our unique anxiety spinner rings. They are designed as anti anxiety rings by providing a focus point to calm the mind down.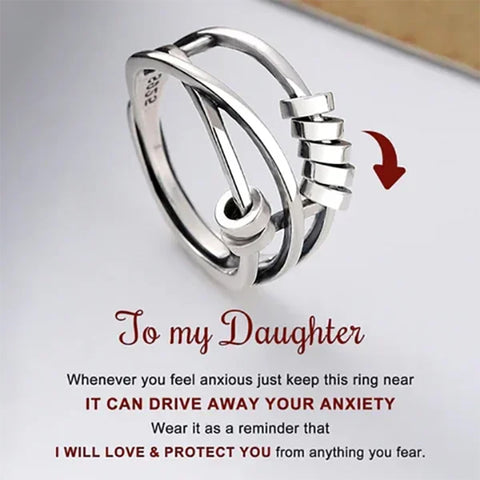 📌 Science has proven that focusing in this manner can calm the mind and relieve anxiety in the worst moments. 
📌 Our rings are crafted from high quality materials . They will never tarnish or fade, they will never leave any black or green marks and they will never cause any allergy or redness.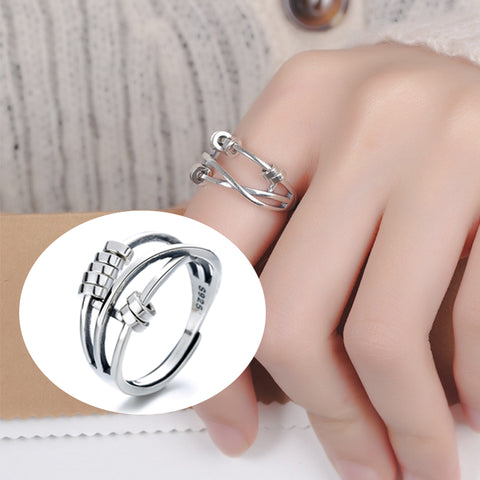 📌 One size fits all. The rings band is designed slightly open on the backside and can be gently adjusted to fit any finger.
SPECIFICATIONS
Material: Silver
Color: As shown.
Weight: 10g / 0.02lb
Size: Opening adjustable
PACKAGE INCLUDED
1 × Anxiety Relieving Fidget Ring